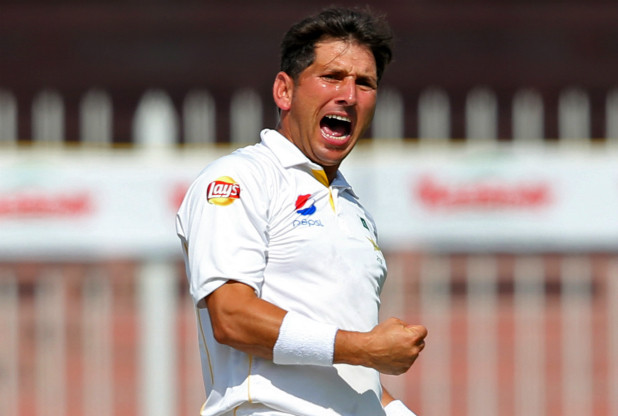 Some thrilling cricket battles and tense stand offs are on display as many teams face each other at different venues across the globe to play series spanning all three formats of the game. In UAE, it was a series win for Pakistan as England was white washed 2-0 in three test matches with the first test resulting in a draw. The new "Messi of Spin" Yasir Shah has made some records that includes bagging 76 wickets in just 12 test matches – a record that stands unchallenged for the entire history of cricket for a spin bowler, now it's time for the ODIs and Yasir Shah will surely be in the limelight again.
Not only the spin attack, Pakistani batting was also in-form after a long time, Younus Khan broke many records as he became the leading runs scorer in test matches for Pakistan. Alistair Cook, the English test captain, was the only English player who was outstanding throughout the series but it was just too big a task for him alone. The ODI series is starting from the 11th of November between Pakistan and England with the first ODI expected to be a nail-biting match as you can tell by viewing the odds courtesy of SBOBET.
【SBOBET: 1st ODI Series – Pakistan vs. England Winner Odds】



※ Current Odds Date & Time: November 7, 6:00 a.m. (GMT)
Younus Khan has returned to the ODI team after a consistent batting display over the entire Test series. In the absence of test captain Misbah, Azhar Ali (avg.: 46.54) is the ODI captain who will get assistance from the experienced Muhammad Hafeez (highest run scorer in Test series: 380) and Shoaib Malik.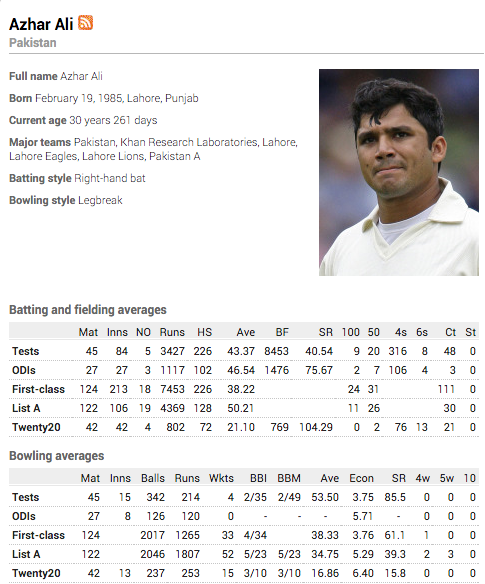 With both the batting and bowling department in-form for Pakistan, England will need a new game plan to win the ODI series and later, the T20 series. The English ODI captain Eoin Morgan has always played better against the Pakistani bowling attack and he will be required to rally his ODI squad and find a way to attack Pakistani spin bowling which is spearheaded by Yasir Shah. Interestingly, Yasir has the same odds (+1000) as Joe Root to be the "Man of the Match" in the first ODI match as published by bet365.
【bet365: 1st ODI Series – Pakistan vs. England Man of the Match Winner Odds】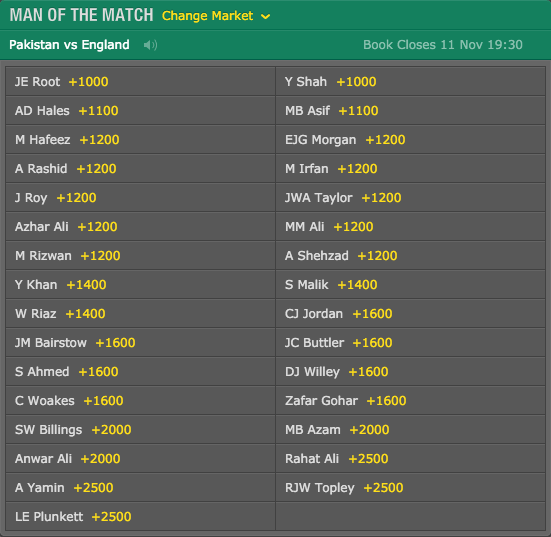 ※ Current Odds Date & Time: November 7, 6:00 a.m. (GMT)
But who will win the match? The odds are in the favour of Pakistan (-138) against those of England (+110), mainly due to their recent performance. However there is no way an English team should be taken lightly in spite of the absence of many big name players on their squad.
【bet365: 1st ODI Series – Pakistan vs. England Winner Odds】



※ Current Odds Date & Time: November 7, 6:00 a.m. (GMT)
Going a little further to the East, South Africa is struggling against the Indian spin attack while the Indian batsmen are not performing as well as they should. It is the first test match between the two cricketing giants, one must not forget that South Africa is currently number one in ICC test rankings. The odds are in India's favour (-225) with South Africa's chances bleaker (+175).
【bet365: 1st Test Series – India vs. South Africa Winner Odds】



※ Current Odds Date & Time: November 7, 6:00 a.m. (GMT)
Many factors such as Indian home ground advantage and the ever-struggling South African batting against the spin attack favour such odds. Ab De Villiers and Hashim Amla must take responsibility to counter the Indian bowling attack revived by Ashwin's excellent recent form. On the other hand, the pace attack of Proteas led by Dale Steyn and Morne Morkel can wreak havoc on even the best batting line-up. Surprisingly, odds are against Virat Kohli to score a century or more runs (+500: yes, -800: no) and CJ Pujara has better odds to be the Indian top scorer in their second innings (-300).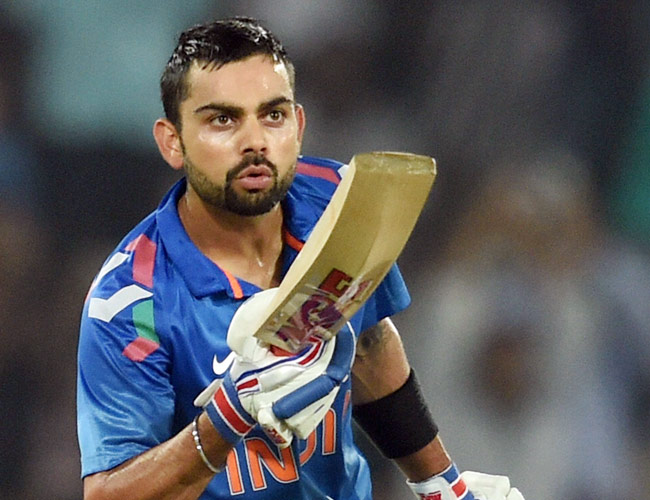 On the Australian continent there's blood in the water as the neighbours Australia and New Zealand are already in a fierce match. Despite the presence of experienced Kiwi batsmen Brendon McCullum, Martin Guptill, and Ross Taylor, New Zealand is struggling. Both David Warner and Usman Khwaja scored more than 150 each for Australia while Starc and Johnson each have picked-up two Kiwi batsmen. Considering all the facts, it's not a big surprise the odds are hugely in favour of Australia to win the first test match (-1100 against the Kiwi's +4000) with a very little chance for a draw.
【bet365: 1st Test Series – Australia vs. New Zealand Winner Odds】



※ Current Odds Date & Time: November 7, 6:00 a.m. (GMT)
The problem with New Zealand's batting lineup is highlighted by the fact that the dismissal of a 6th wicket has favourable odds of +125 that would result in a score that would be less than 180. Also, the chance of New Zealand losing more than 6 wickets for 200 runs has very good odds (-150: yes, +110: no)
Since the playing conditions are ordinary for both teams, it would seem to require some act by a higher force to change the course of play. The Kiwis still trail by almost 400 runs and only have 5 wickets remaining with all the experienced batsmen already back to the pavilion. It is pretty clear where the match result is headed and odds reflect it clearly.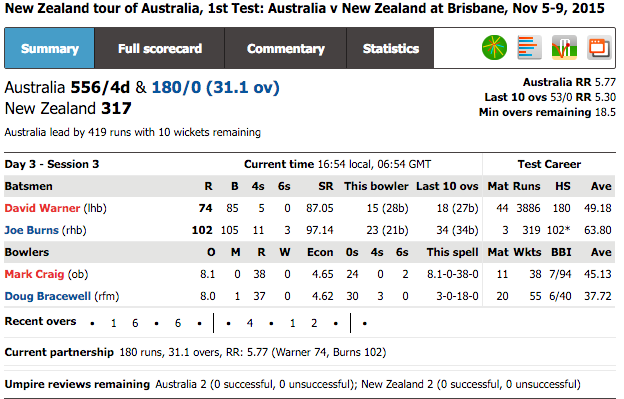 Round-up:
It is surely a battle of the giants as all the teams involved in this week's action are fighting for their place in the top 5 or even top 3 of the ICC rankings. Pakistan is currently number 8 in ICC ODI rankings and would push for an ODI series clean sweep against the weaker English team but it won't be an easy affair. India is again playing at home and have the added advantage of an in-form bowling attack led by the off-break spinner Ashwin while South Africa will rely on their deadly pace attack to win the test. The signs are not very good for New Zealand as they are well behind Australia's first innings total. Also, it would be a mistake to not mention that Australia has home ground advantage and both their batting and bowling line-ups are in very good form. It will be interesting to see if the Kiwis can pull off the unthinkable.