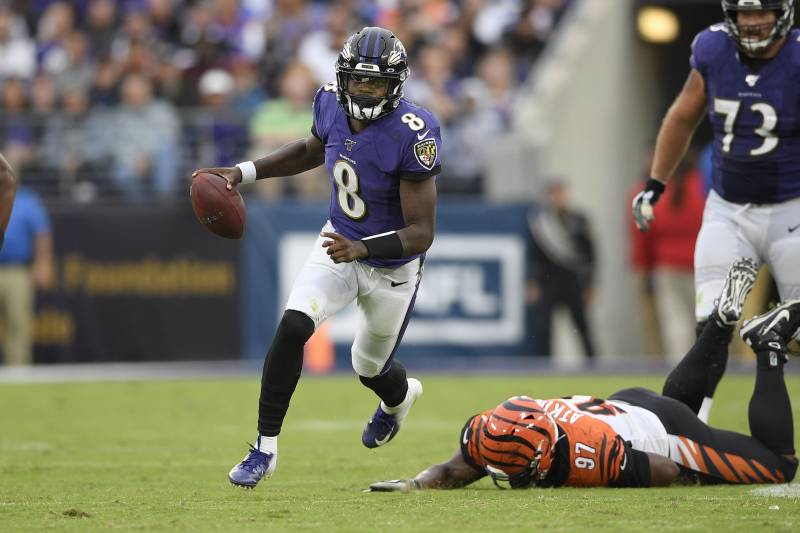 Tomorrow's contest between the San Francisco 49ers and Baltimore Ravens may be the most anticipated game of the season.
San Francisco enters this game 10-1 with the chance to be the number one seed in the NFC moving into next week. Meanwhile, the Ravens have torched worthy opponents this season. Baltimore is 9-2 and has dominated the AFC throughout the year.


※ Current Odds Date & Time: November 30th, 6:00 p.m. (EST)
Online bookmaker BetOnline has the Ravens as the favorites at -250.

These two teams met back in 2013, during Super Bowl XLVII. The Ravens would go on to win the holy grail of football. Both teams have not made the Super Bowl since.
Lamar Jackson is projected to be the MVP this season and a victory Sunday will greatly help his case. Jackson has helped the Ravens defeat some powerhouses in the NFL and the 49ers could be the cherry on top.
The 49ers' lone loss this season came to the Seattle Seahawks during Week 10. The 49ers and Seahawks will close out the regular season during Week 17. The Ravens also squared off agianst the Seahawks this season. Baltimore would capture the win with a 30-16 victory.
San Francisco boasts the second-best offense and defense, according to points against per game. The Ravens, as expected, are also among league leaders for both offense and defense. The Ravens are ranked 1st in offense and 5th in defense.
Could this be an early look into the future? Both teams are destined for the Super Bowl but all it takes is a hiccup in the playoffs to be eliminated. Still, football fans alike are excited about this contest to see what happens when these two teams collide.