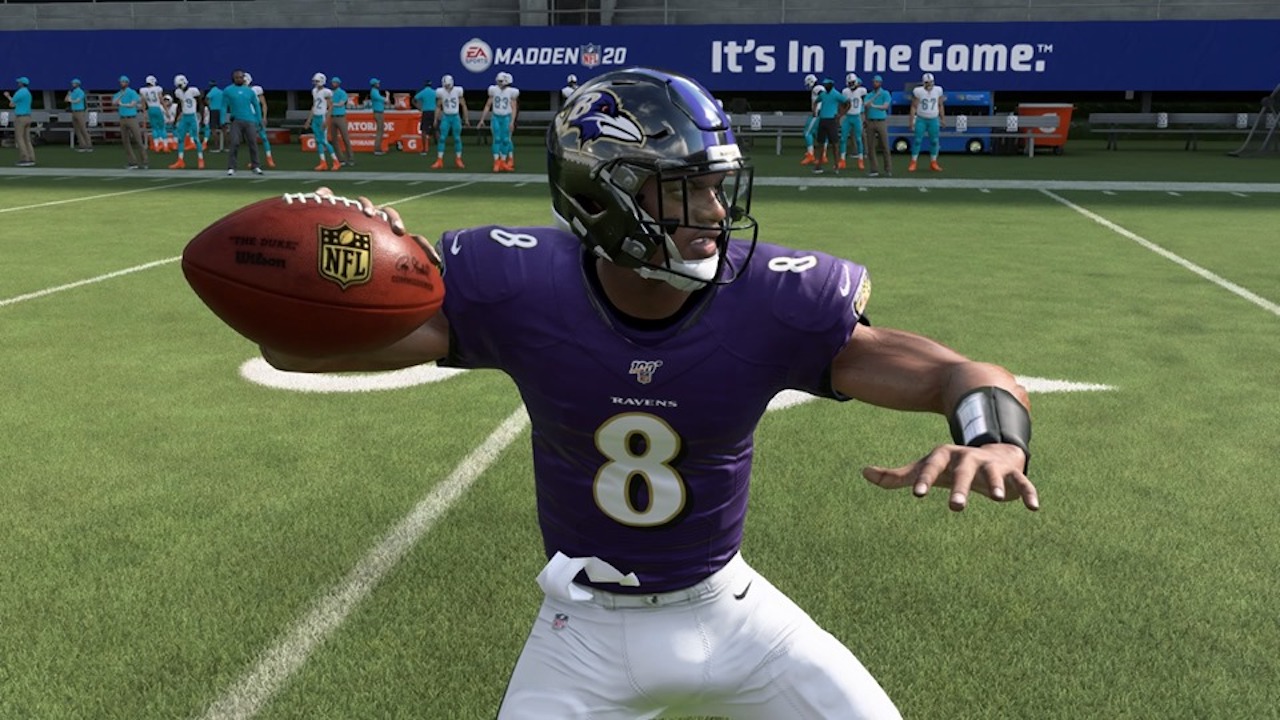 The NFL is back…sort of!
While pro athletes have not returned to the gridiron just yet, Simulation Sports has been an interesting way to wager on pro football.
BetOnline uses the ever-popular sports video game, Madden 20 to sim their games. Much like the real NFL action, bettors can wager on the spread, money line and over/under.

※ Current Odds Date & Time: May 15th, 12:00 P.M. (EST)
Online bookmaker BetOnline has Baltimore at -425 on the Money Line.

The simulation features 15-minute quarters, Simulation Mode, Accelerated Clock, All-Madden difficulty, and 2019 rosters. While it isn't the same as betting on regular football, there is still entertainment value with betting on simulated sports.
One of today's featured matchups includes the Baltimore Ravens taking on the Cincinnati Bengals. The sim will feature 2019 rosters, so don't expect Joe Burrow to lead the Bengals to victory.
Baltimore Ravens' QB Lamar Jackson has one of the highest overalls in the game (at his position). Listed at 92 overall, only Drew Brees, Russell Wilson and Patrick Mahomes have higher overalls in Madden.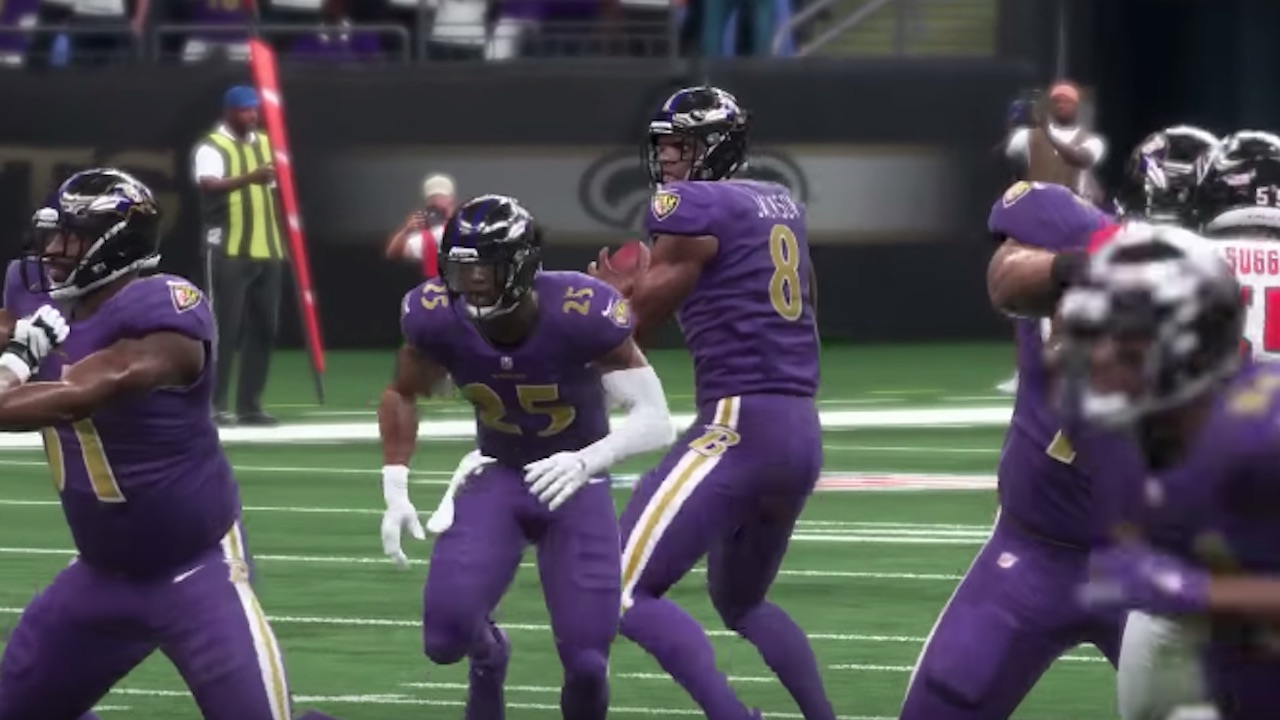 The Bengals' defense should be shaking as they prepare for today's game. Cincy's defense is one of the worst in Madden, clocking in at 78 overall. Their offense doesn't fare any better. The Bengals' offense clocks in at 78 overall as well. As a team, the Bengals are listed at 80 overall, which puts them in the bottom threshold of the league.
Baltimore's overall at the start of the season has vastly changed. In the beginning, the Ravens were rated 81 overall. With roster updates and player improvements, the Ravens' team is now one of the highest-rated teams in the game.
Like in real football, today is a David vs. Goliath battle as the Ravens duke it out against the Bengals.
P.S.:
Want to know
1)
which online bookmakers offer the best odds so I can maximize my winnings on bets,
2)
which online bookmakers process withdrawal requests the fastest so I can receive my money ASAP,
3)
which online payment gateways offer the lowest transactional fees & highest limits,
4)
which online bookmakers accept US-based players, and
much more
??
Download the ultimate resource covering the online bookmaker industry by clicking on the green button below.

P.P.S.:
Bookmaker Info is now in
Español
,
Chinese
&
Indonesian
!! If you have any Spanish-speaking, Chinese-speaking or Indonesian-speaking friends who are interested in online sports betting, by all means feel free to let them know about our sister web sites:
Spanish:
http://bookmaker-info.com/es/
Chinese (Simplified):
http://bookmaker-info.com/cn/
Chinese (Traditional):
http://bookmaker-info.com/tw/
Indonesian:
http://bookmaker-info.com/id/

☆
【Want up-to-date sports betting odds & news delivered straight to your inbox?】
Send a blank email w/o subject line to:
bookmaker@getresponse.net
【Useful Links】
・
Bookmaker 101: The Basics
・
Step-by-Step: How to Register → Bet → Withdraw
・
Sports Betting Lingo: A-to-Z
・
Current Bookmaker Promotions
・
Betting Picks, Strategies & Tips