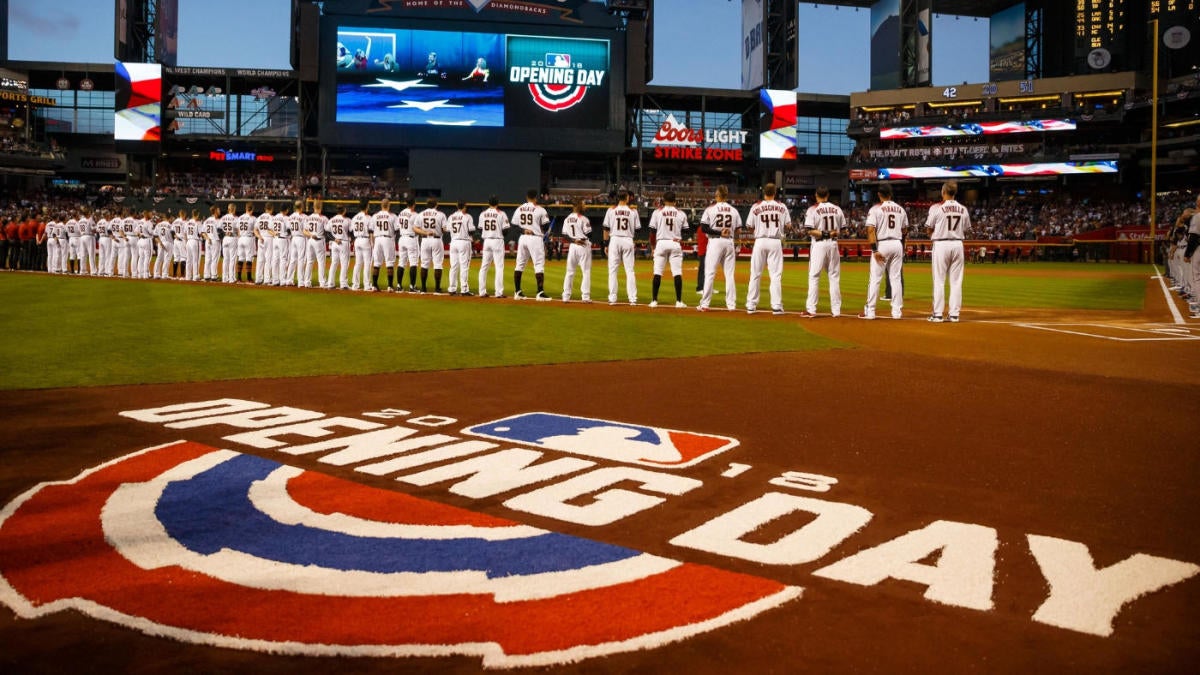 It's a rough day for baseball fans around the world.
Today's date was circled on calendars but has since been an indicator of the MLB season passing by. Today was supposed to be Opening Day. Unfortunately for baseball fans, they will need to wait until they are given the go-ahead to start their season.
Even though zero first-pitches were thrown today, we can still speculate on what's going to happen this season. Mainly, who will lead the league in Home Runs?

Current Odds Date & Time: March 26th, 9:30 P.M. (EST)
Online bookmaker 10Bet has Trout at +1000 to lead the league in home runs.

Dingers are exciting and chicks dig the long ball. The crack of the bat is something best heard live, and several sluggers can smash home runs.
Joey Gallo, Mike Trout, and Pete Alonso are all listed at +1000 to hit the most home runs this season. In 2019 Alonso was the lone slugger to crack over 50 dingers, finishing the season with 53.
As for Trout, he smacked 45 in 2019 but missed significant time due to injury. Gallo has been known to crush baseballs, so it's no surprise he is listed with some of the best hitters in baseball.
Of course, you can't have a list without Aaron Judge. The New York Yankees outfielder destroys baseballs and made a name for himself with the longball. Judge is listed at +1200 to lead the league in HRs.
Other notable names at the top of the list are Juan Soto (+1300), Giancarlo Stanton (+1400) and Cody Bellinger (+1600). What makes it so difficult in selecting a player is that any name listed could easily lead the league – and that's only a small sample size of who has the potential to lead the league.
Can Alonso lead the league in dingers again, or is it Trout's year? As well, could we see another rising star crush baseballs en route to becoming a household name?
P.S.:
Want to know
1)
which online bookmakers offer the best odds so I can maximize my winnings on bets,
2)
which online bookmakers process withdrawal requests the fastest so I can receive my money ASAP,
3)
which online payment gateways offer the lowest transactional fees & highest limits,
4)
which online bookmakers accept US-based players, and
much more
??
Download the ultimate resource covering the online bookmaker industry by clicking on the green button below.

P.P.S.:
Bookmaker Info is now in
Español
,
Chinese
&
Indonesian
!! If you have any Spanish-speaking, Chinese-speaking or Indonesian-speaking friends who are interested in online sports betting, by all means feel free to let them know about our sister web sites:
Spanish:
http://bookmaker-info.com/es/
Chinese (Simplified):
http://bookmaker-info.com/cn/
Chinese (Traditional):
http://bookmaker-info.com/tw/
Indonesian:
http://bookmaker-info.com/id/

☆
【Want up-to-date sports betting odds & news delivered straight to your inbox?】
Send a blank email w/o subject line to:
bookmaker@getresponse.net
【Useful Links】
・
Bookmaker 101: The Basics
・
Step-by-Step: How to Register → Bet → Withdraw
・
Sports Betting Lingo: A-to-Z
・
Current Bookmaker Promotions
・
Betting Picks, Strategies & Tips