* Only available for Australian Dollar and Indian Rupee players
(1)Log into M88
You will need a balance of more than AU$30 or ₹1,500 in your Skrill (formerly Moneybookers) account to transfer it to your M88 account. If you have not deposited AU$30 or ₹1,500 into your Skrill account, please refer to this page.
If you have more than AU$30 or ₹1,500 in your Skrill account, click the link below to access M88.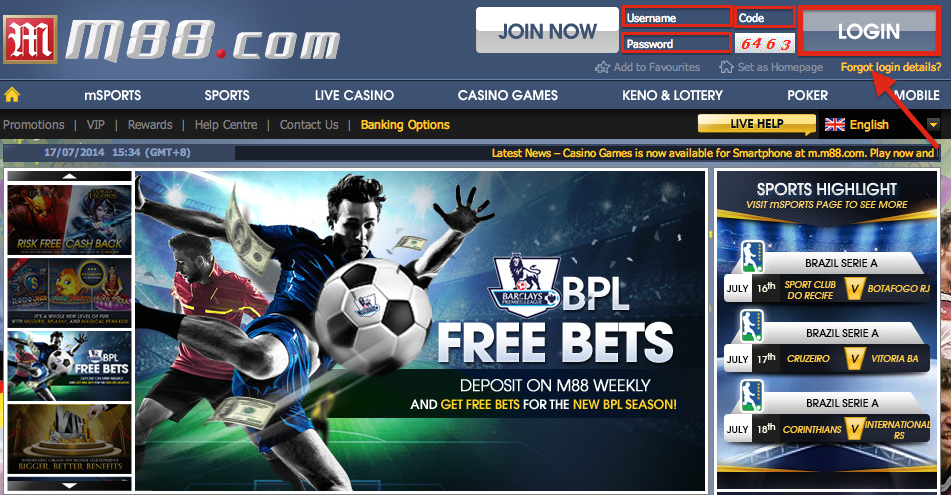 After entering your Username, Password, and 4 digit Code, click "LOGIN" to continue.
(2)Click "Deposit/Withdrawal/Transfer" in the upper part of the screen

(3)From the deposit methods available, select Skrill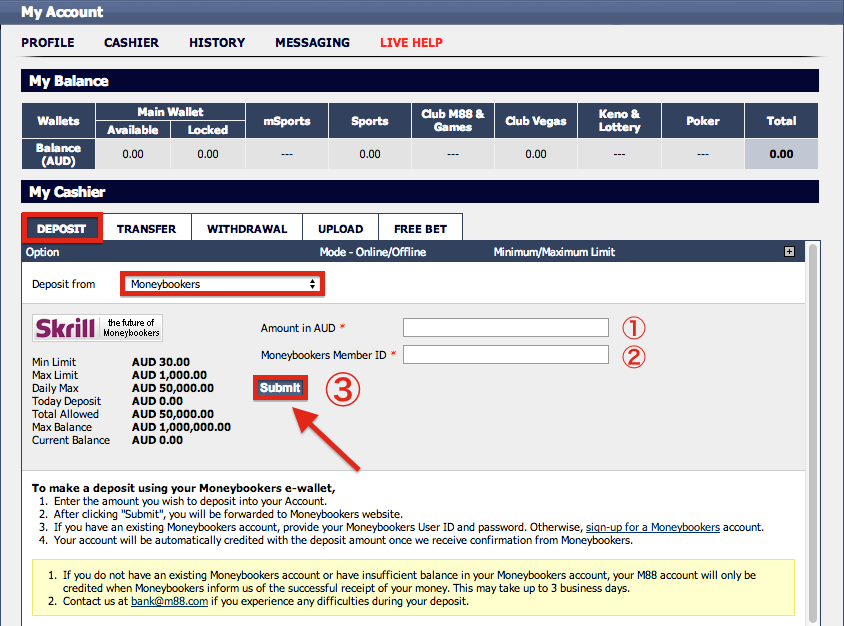 Make sure "DEPOSIT" is selected and "Deposit from" shows Moneybookers as your deposit method of choice. After selecting Moneybookers, enter the amount that you would like to deposit (should be more than AU$30 or ₹1,500) followed by your Moneybookers Member ID. Next, click "Submit".
(4)After clicking "Submit", you will be taken to the Skrill page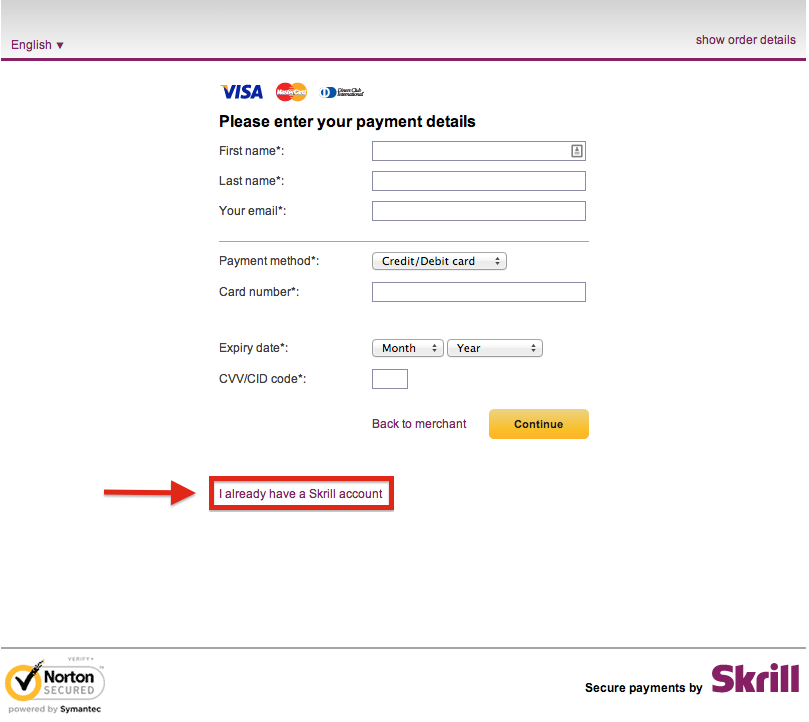 On the following page, you will be asked to enter in your credit card details. Please disregard this and scroll down to the bottom of the screen and click "I already have a Skrill account" as shown in the image above.
(5)Log into your Skrill account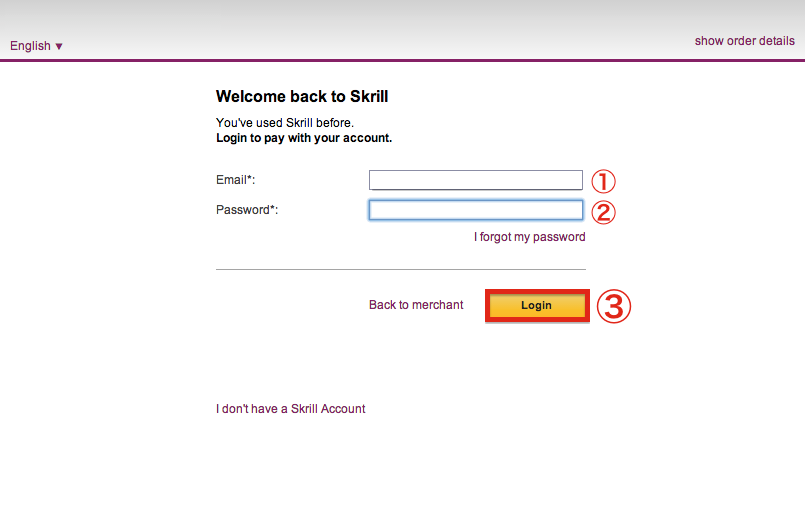 On the next page, log into your Skrill account by entering in your Skrill email address and password to complete your deposit transaction.
※ Please note that your Skrill email address must be the same as your registered M88 email address. If this is not the case, you can add your registered M88 email address as a second email address in Skrill by following the steps indicated below.
(1)Log into Skrill

After logging in, click on "Settings".
(2)Navigate to the Personal Info tab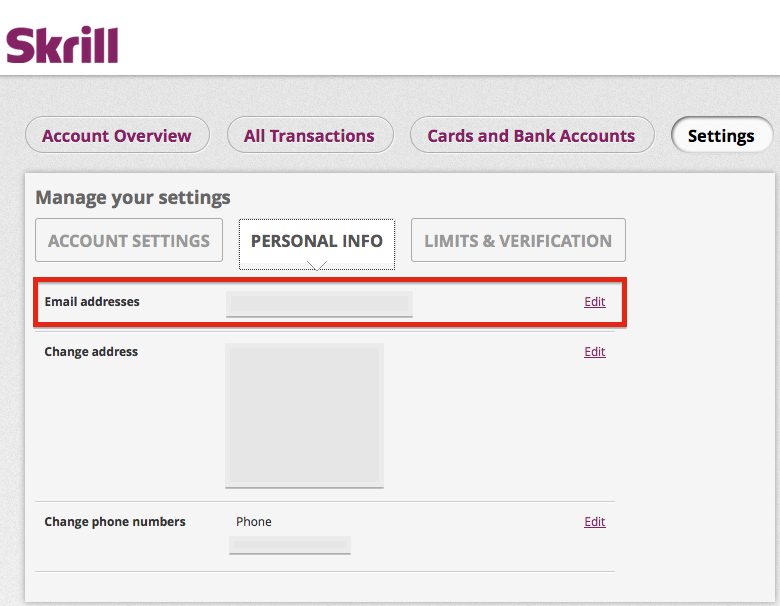 Once you have accessed the "PERSONAL INFO" tab, click "Edit" in the email address section to add another email address as shown in the image below.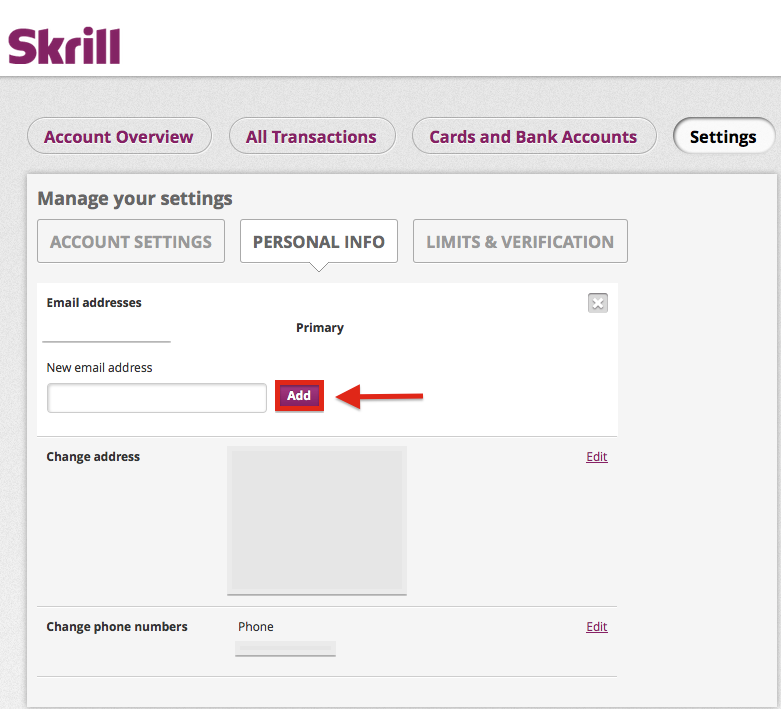 Summary

Article Name
How to Transfer Money from Skrill to M88
Author
Description
Want to send funds from Moneybookers to M88? View here for a step-by-step guide. Plus, learn how to deposit and withdraw your money with Skrill.