* Only available for US-based players
(1)Log into Top Bet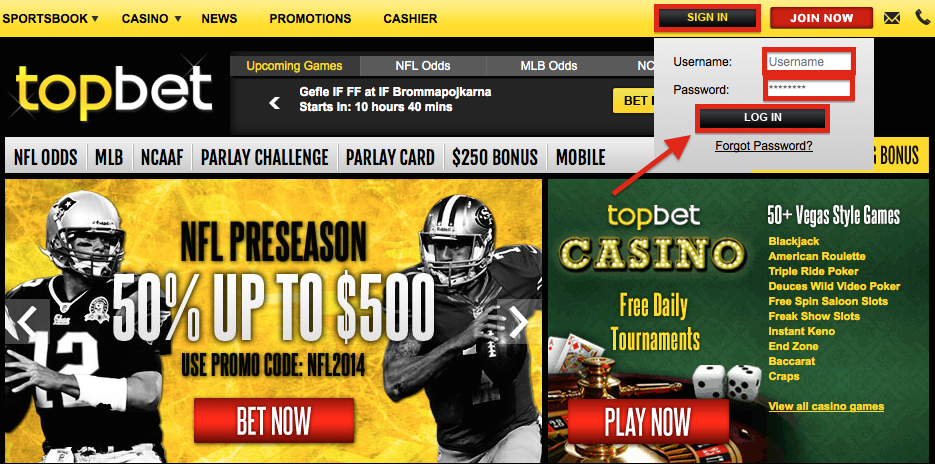 After clicking "SIGN IN", enter your Username and Password and then click "LOG IN" to continue.
(2)Click "CASHIER" in the upper part of the screen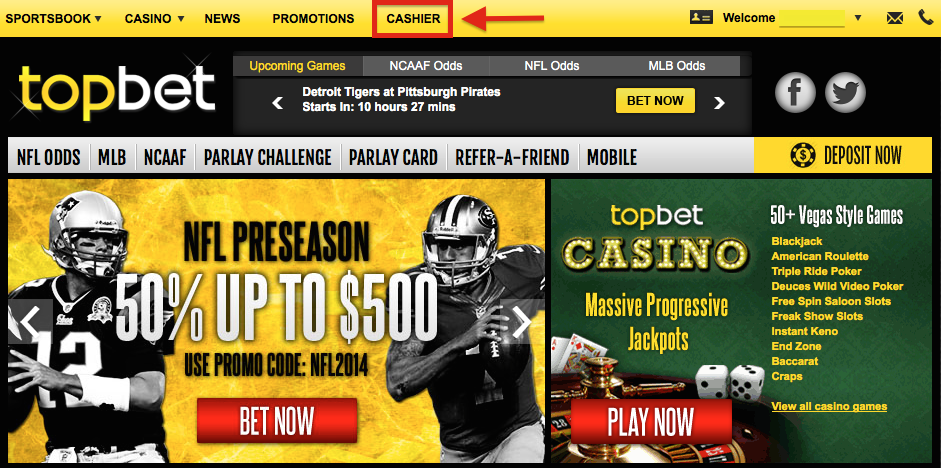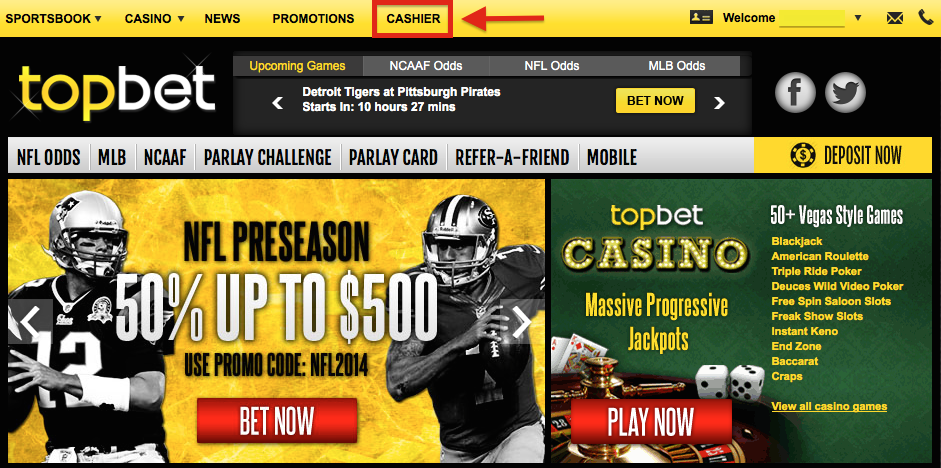 (3)From the Cashier screen, select "DEPOSIT"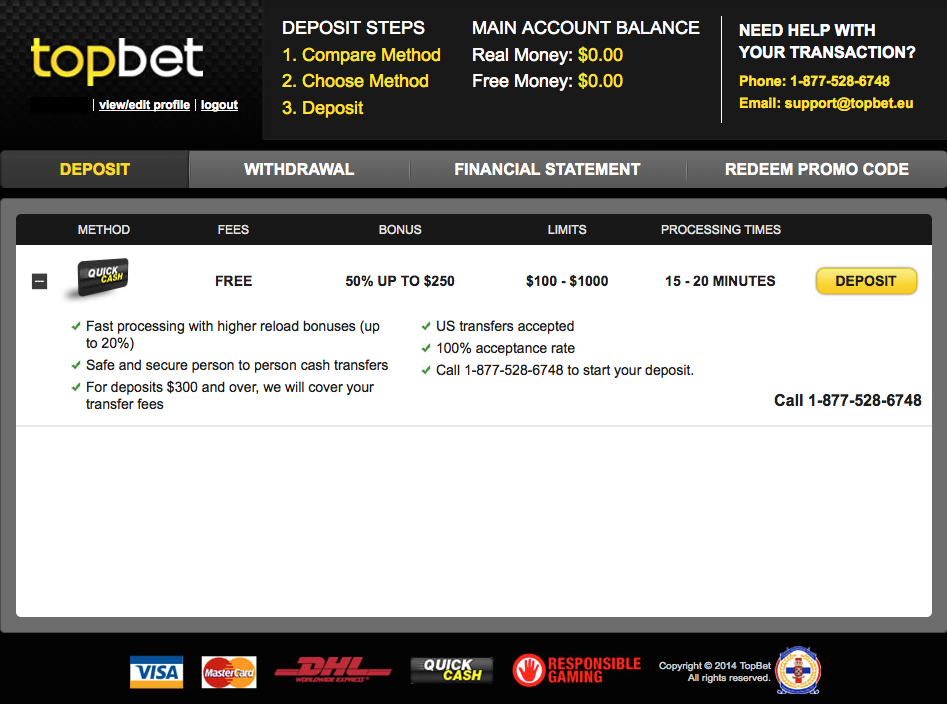 After reaching the deposit screen, you will be shown the deposit methods.
In the screen shown above, there is only one deposit method indicated. For those of you not familiar with Quick Cash, it is a service provided by Western Union that lets you send single or multiple money transfers worldwide right from your PC. Within 20 minutes after starting the deposit transfer, Top Bet will be able to receive your funds and place them into your account.
To confirm what deposit options are available and to begin the deposit transfer, please contact the Top Bet customer service team at 1-877-528-6748 or alternatively via email at support@topbet.eu.