(1)Access OddStorm's web site
Click the link below to access OddStorm.
(2)Access the calculator screen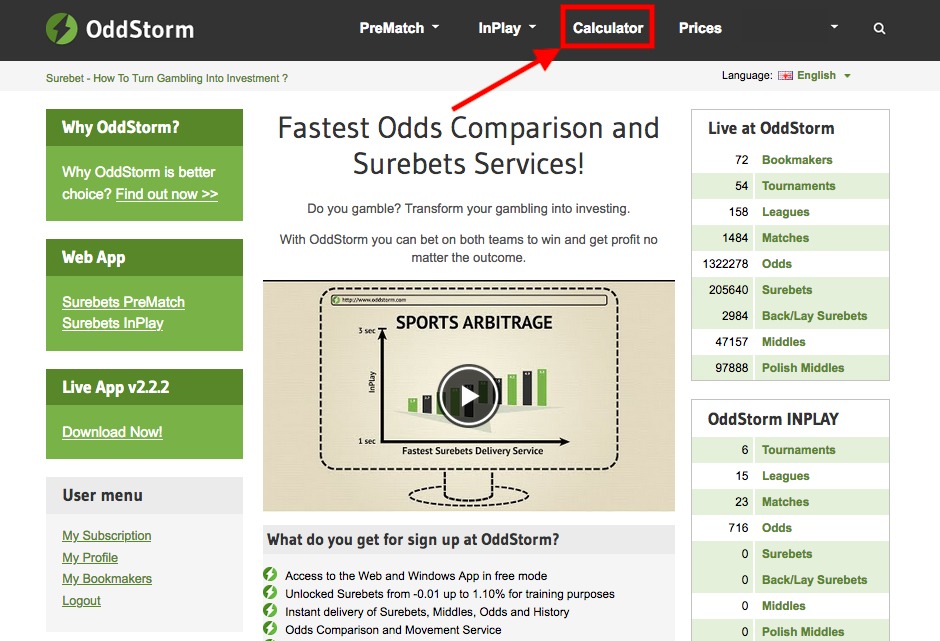 Once you have accessed the web site, next click on "Calculator" in the upper part of the screen.
(3)After clicking "Calculator", the surebets calculator will appear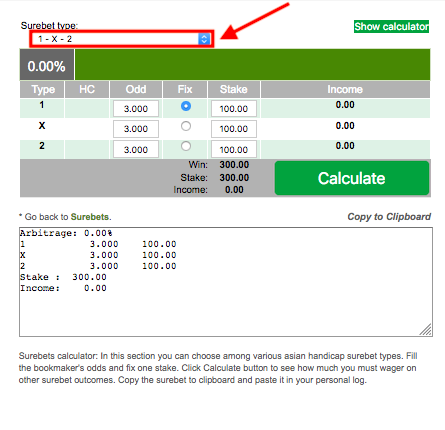 Below is the current list of surebet type settings for the OddStorm calculator.

And for those of you interested in learning more about sports betting arbitrage…
The creators of OddStorm have launched a new service appropriately titled "Arbitrage Guides" that teaches you everything you need to know about sports betting arbitrage and how to be successful at it. Whether you are a beginner or a professional arbitrage investor, Arbitrage Guides will teach you how to make good money in less time with less mistakes.