(1)Log into Pinnacle

After entering your Client ID and Password, click "LOG IN" to continue.
(2)Select your preferred betting menu: Future View

Pinnacle offers three different betting menu views (Future, Beta and Asian view). In this example we'll be referencing the Future View.
(3)Select the game/match that you would like to bet on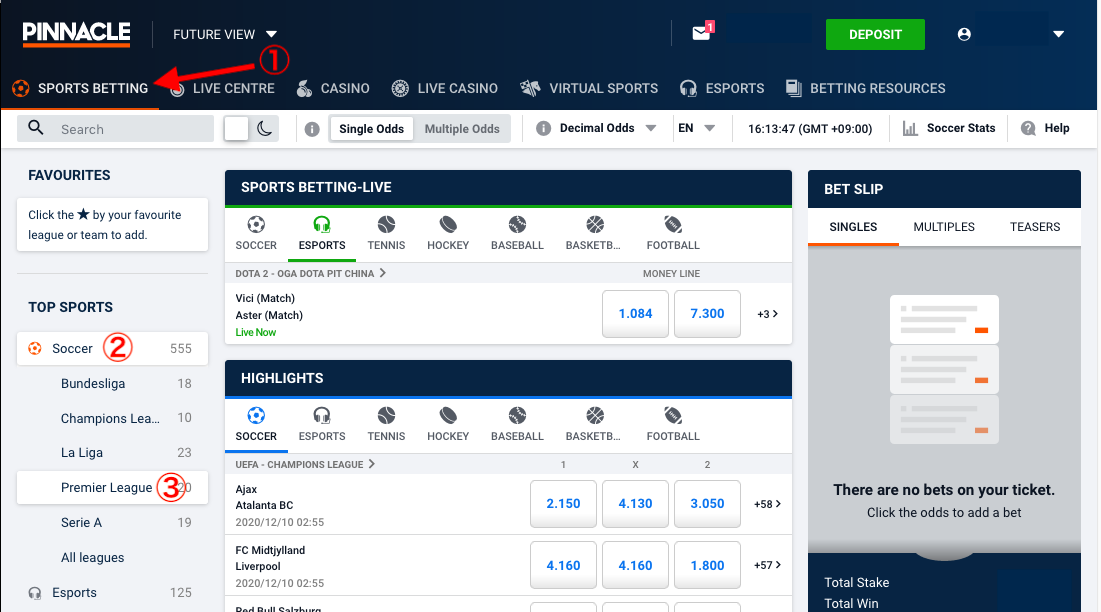 In this example, we will show you how to place a bet on an English Premier League soccer game. First, click on "SPORTS BETTING" located at the top left-hand side of the screen.
Next click on "Soccer" followed by "Premier League".
(4)Enter your bet amount
One of the easiest to understand bet types is "Money Line" (also known as Match Betting or Full Time Result). A Money Line bet means you pick which team you think will either win or tie. In our example below, we have three choices by either picking 1 – Home) Wolves to win, 2 – Away) Aston Villa to win or X – Draw) Wolves to tie Aston Villa. In this example, we will pick Wolves to win, therefore we will click on the odds 2.360.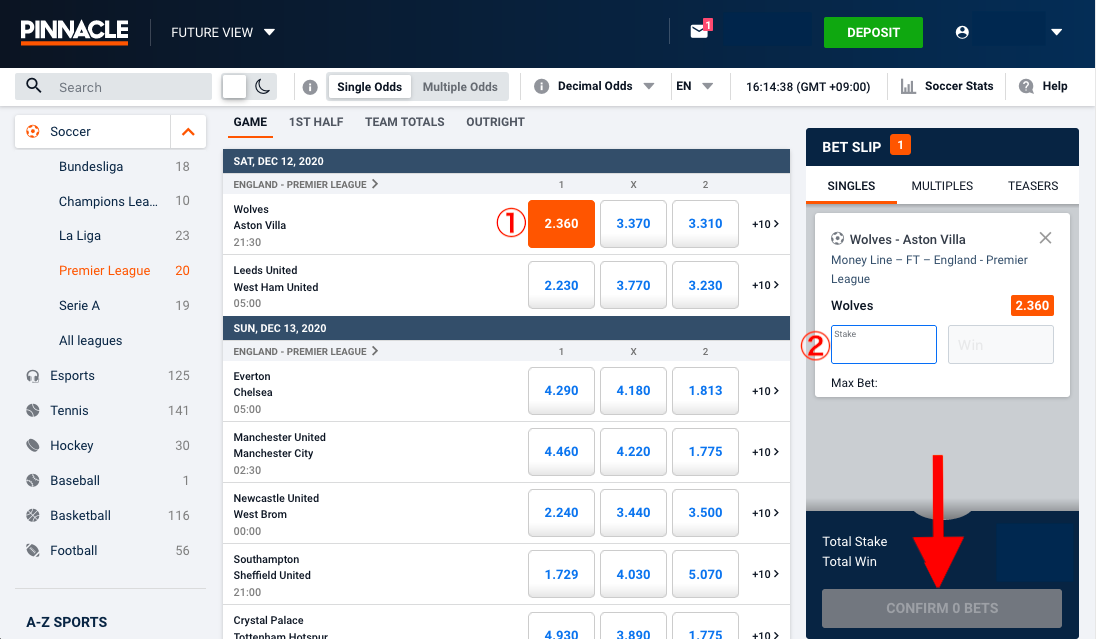 Enter the amount you would like to wager in the bet slip that appears on the right-hand side of the screen.
Once you have entered the stake for your wager, next click the "CONFIRM BETS" button to place your wager.
※ Other Bet Options

If you refer to the screenshot above, you will see "+10>" to the right of the game's odds. If you click on this tab, all available bet types (10 in this example) will be shown to you for this particular game.
An example of when you click to see the other bet options for a particular game is shown below.