(1)Access BetOnValue's web site
Click the link below to access BetOnValue.
(2)Log into BetOnValue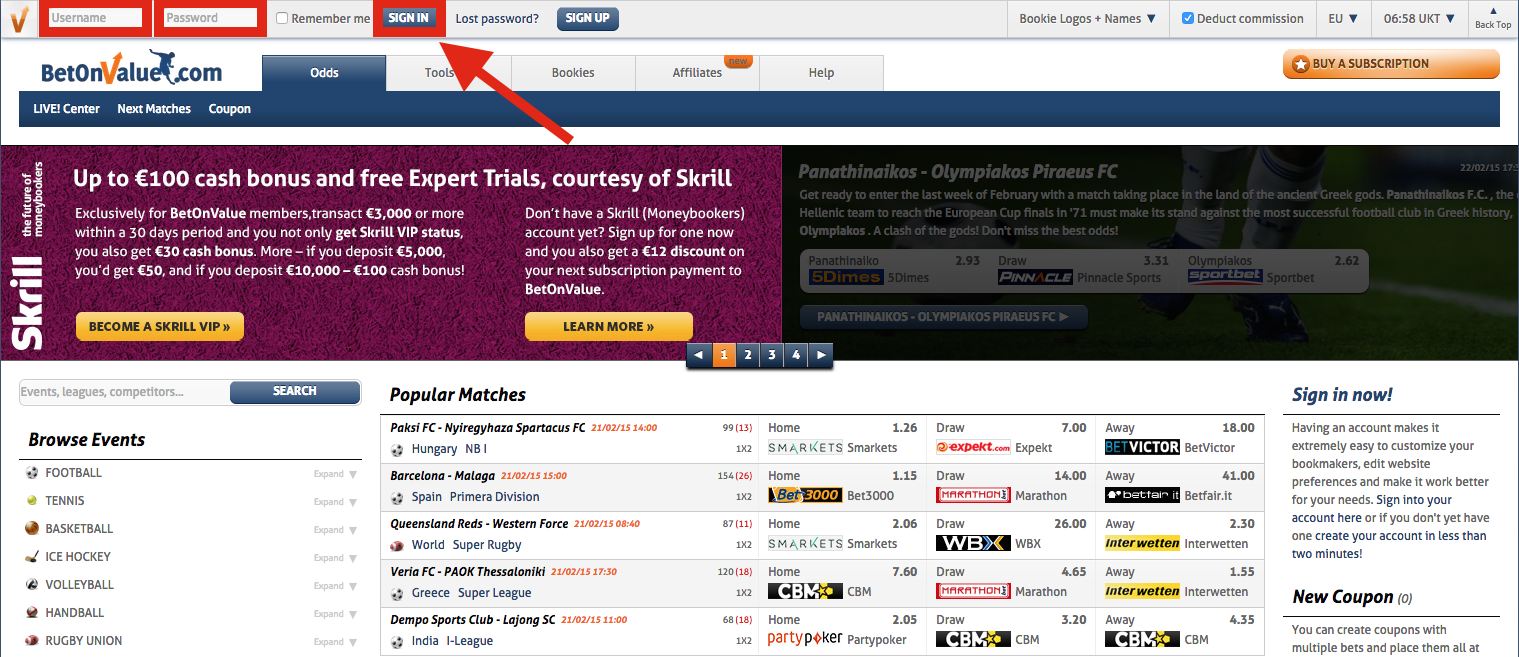 After entering your Username and Password, click the blue "SIGN IN" button to continue.
(3)Click "My Bookmakers" to access the bookmaker list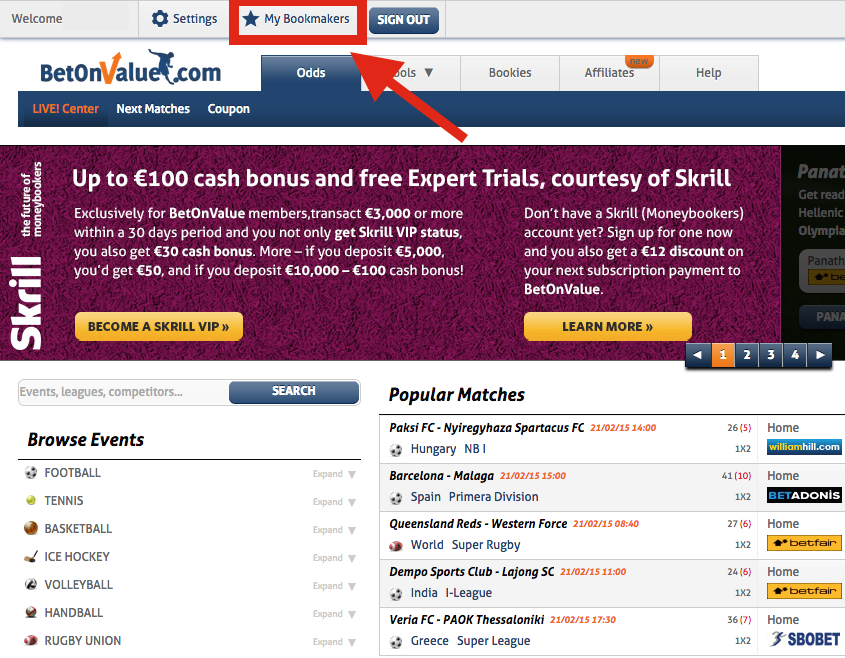 (4)BetOnValue's list of bookmakers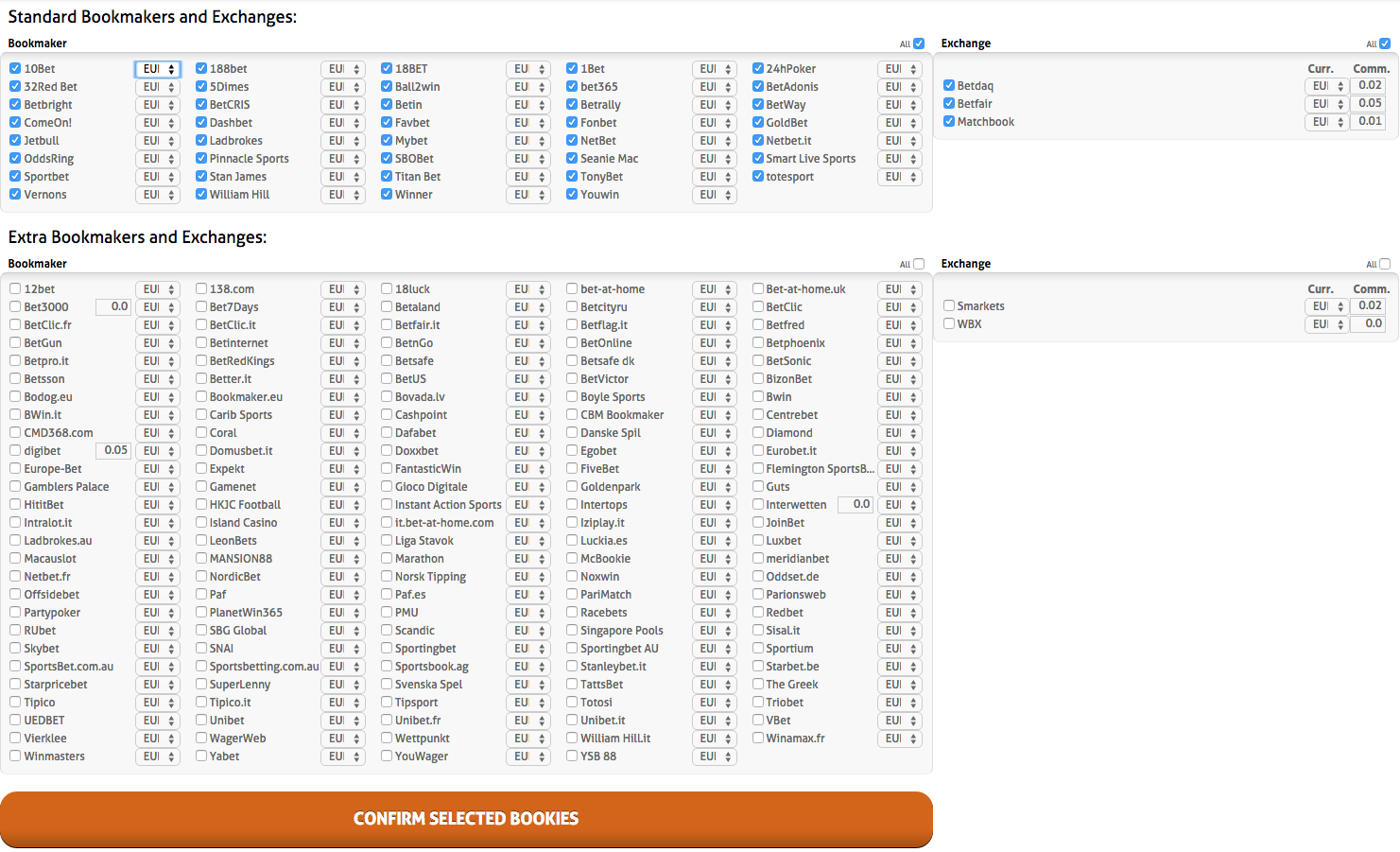 At present BetOnValue caters to 178 bookmakers and betting exchanges. Depending on your preference, you are able to filter what bookmakers you can receive odds updates from by inserting checks into the check mark boxes as shown in the screen above.