(1)Click the logo or link below to access Skrill (formerly Moneybookers)
(2)Click "Sign up" in the upper right-hand corner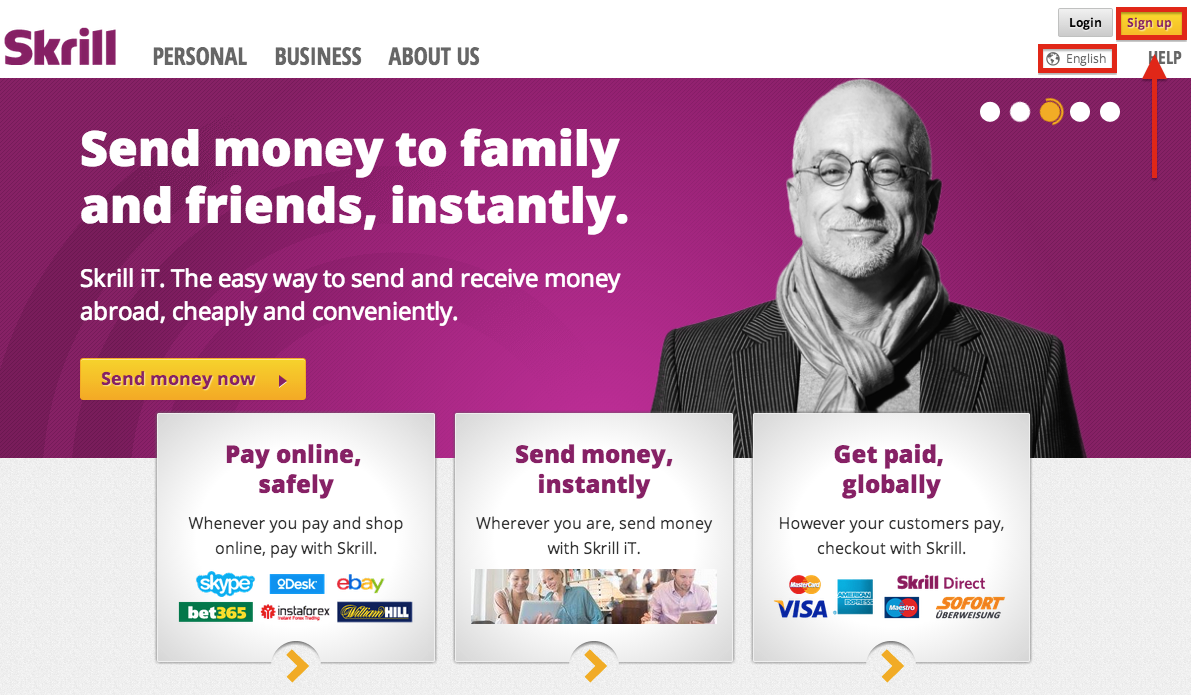 If the site is not shown in your preferred language, you can change the language by going to the upper right-hand corner of the screen to select your language of choice.
(3)After clicking "Sign up", the following screen will appear for you to enter your details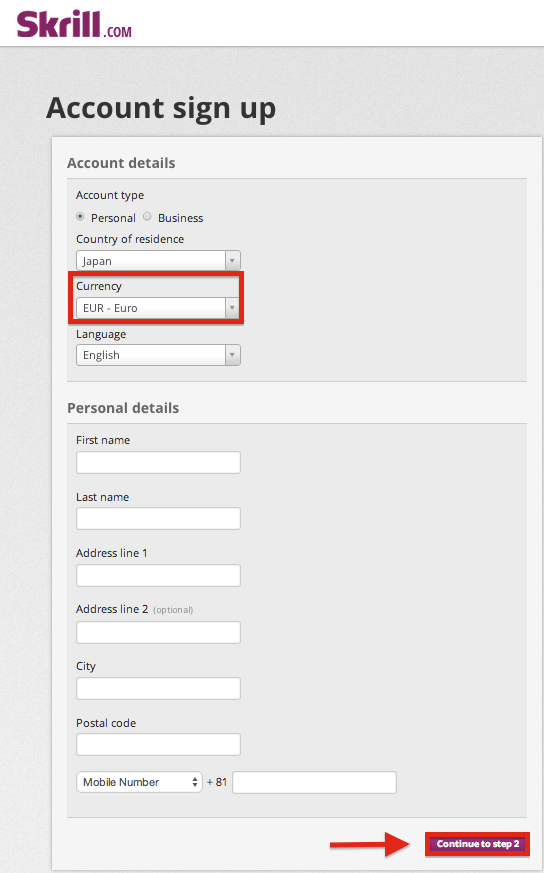 When choosing the currency of your account, we recommend that you select the same currency as your betting currency at the online bookmakers where you have registered to save on transaction fees when depositing and withdrawing.
Click "Continue to step 2" to move on to the next screen.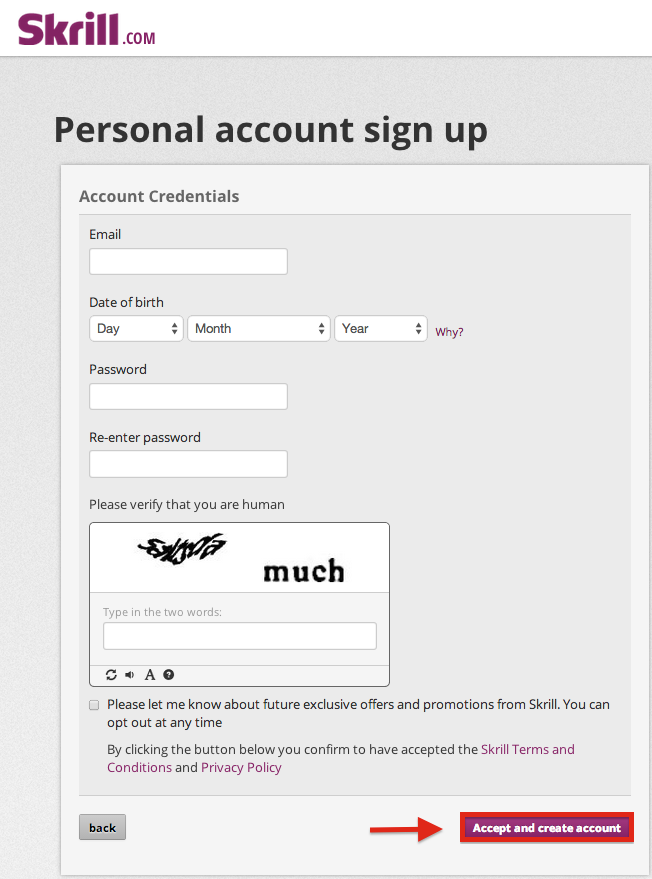 After entering in all your details, click the purple "Accept and create account" button.
(4)Registration complete

After completing your registration, you will be shown a screen similar to the one above instructing you to check your registered email address account.
(5)Skrill verification email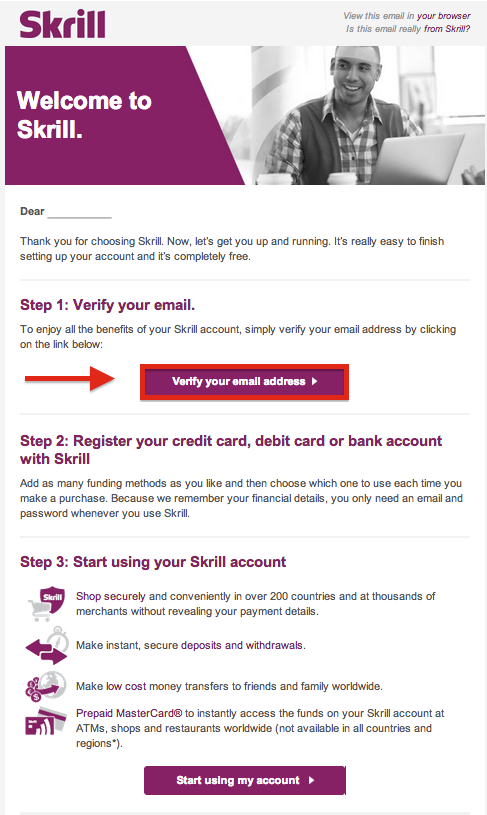 After accessing your registered email address account's inbox, find the email from Skrill and click the purple "Verify your email address" button as indicated above.