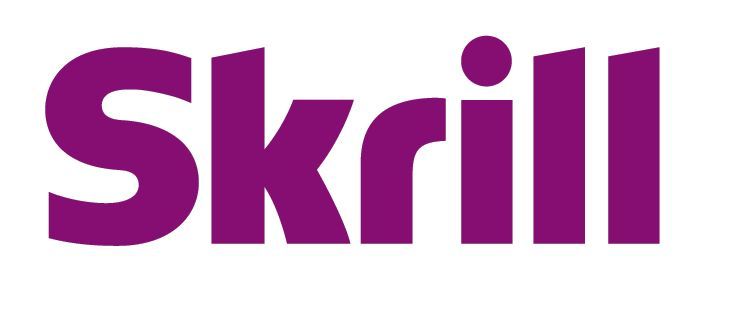 Skrill
Location: England
Established: 2001
Type: Privately Held Company
Regulated By: Financial Conduct Authority (FCA)
Skrill Currencies

United Arab Emirates Dirham (AED)
Israeli New Sheqel (ILS)
Polish Zloty (PLN)
Australian Dollar (AUD)
Indian Rupee (INR)
Qatari Rial (QAR)
Bulgarian Lev (BGN)
Icelandic Króna (ISK)
Romanian Leu (RON)
Bahraini Dinar (BHD)
Jordanian Dinar (JOD)
Serbian Dinar (RSD)
Canadian Dollar (CAD)
Japanese Yen (JPY)
Saudi Riyal (SAR)
Swiss Franc (CHF)
South Korean Won (KRW)
Swedish Krone (SEK)
Czech Republic Koruna (CZK)
Kuwaiti Dinar (KWD)
Singapore Dollar (SGD)
Danish Krone (DKK)
Lithuanian Litas (LTL)
Thai Baht (THB)
Euro (EUR)
Moroccan Dirham (MAD)
Tunisian Dinar (TND)
British Pound (GBP)
Malaysian Ringgit (MYR)
Turkish Lira (TRY)
Hong Kong Dollar (HKD)
Norwegian Krone (NOK)
New Taiwan Dollar (TWD)
Croatian Kuna (HRK)
New Zealand Dollar (NZD)
US Dollar (USD)
Hungarian Forint (HUF)
Omani Rial (OMR)
South African Rand (ZAR)
Why Skrill?
Available in 12 languages, Skrill (formerly Moneybookers) is a convenient money transfer method that allows you to deposit and withdraw anywhere from small to large (e.g. US$10,000/€10,000/£10,000 or more) sums of money to and from online bookmakers seamlessly. Aside from Skrill (and NETELLER), the only other option available for players wanting to conduct a large sum money transfer would be via international bank wire transfer. Since international bank wire transfers are not only time-consuming but are also subject to high transaction fees, this is one reason in particular why we recommend Skrill for conducting money transfers to and from online bookmakers.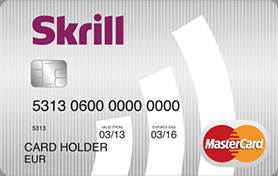 Another advantage of creating a Skrill account is you can then apply for a prepaid MasterCard debit card with which you can use to withdraw funds from your account at ATMs worldwide. The benefits and fees associated with the Skrill prepaid MasterCard debit card are as follows:
Benefits:
Free online and offline shopping
Cards available in EUR, GBP, PLN or USD for use globally
Fees:
Fixed €1.80 local or foreign ATM transaction fee *local ATMs may apply a surcharge
Fixed 2.49% foreign currency conversion rate
€10 per year card fee
But that's not all. Aside from convenience and the prepaid debit card, further Skrill benefits include:
Sending money costs 1% of the amount sent but is capped at a maximum of €10
Paying at a shop or transferring funds with any merchant is free *if the currency is the same
Receiving money is free of charge
Uploading funds into your Skrill account is usually free, but some options involve a small charge
Your Skrill account is free for personal use as long as you login or make a transaction at least every 12 months *if you don't do this, a service fee of EUR 1.00 (or equivalent) will be deducted

monthly

from the funds in your account
Note that Skrill will add the following charges to cover all transactions involving currency conversion when transferring money from your account online:
2.99% charge for money transfers between USD, GBP, EUR, CAD or PLN currencies
3.99% charge for transfers between USD, GBP, EUR, CAD, PLN and any other currency
4.99% charge for transfers involving any other currency
※ As the foreign currency conversion fees can be costly, this is why we recommend the currency of your Skrill account and the currency of your online bookmaker account(s) to be the same. By following our recommendation, not only will you have access to more funds to play with online but also will be able to receive your funds in full when ready to withdraw.
And before you conduct any money transfers from your Skrill account, you can always review Skrill's digital wallet fees in advance by entering in your country and currency in the convenient calculator Skrill has provided on the page from link below.
https://skrill.com/en/personal/fees/