(1)Access OddStorm's web site
Click the link below to access OddStorm.
(2)Access the pricing plan screen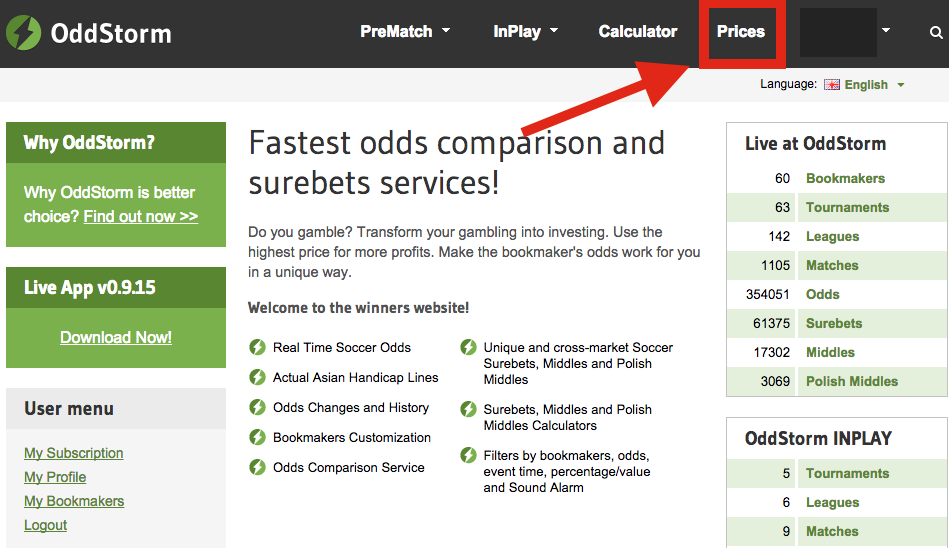 (3)After clicking "Prices", the VIP & VIP Plus details will appear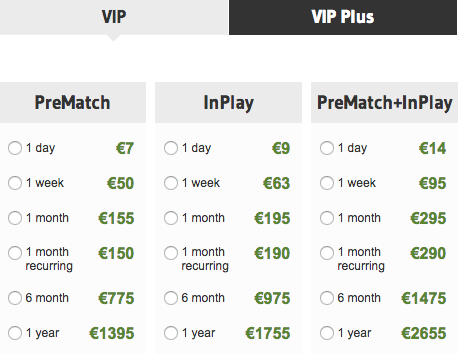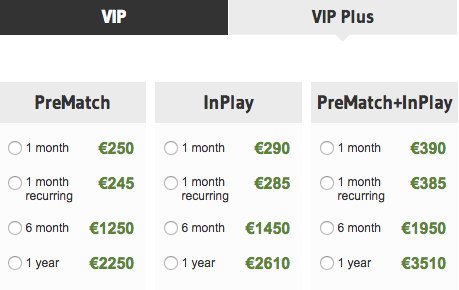 Note that at present there is not a benefit to sign-up as a VIP Plus member however this will change in the near future. If you would like to gain access to the real-time arbitrage opportunities, you will first need to create an OddStorm account followed by contacting OddStorm directly at support@oddstorm.com for available payment options and to have your subscription activated.
And for those of you interested in learning more about sports betting arbitrage…
The creators of OddStorm have launched a new service appropriately titled "Arbitrage Guides" that teaches you everything you need to know about sports betting arbitrage and how to be successful at it. Whether you are a beginner or a professional arbitrage investor, Arbitrage Guides will teach you how to make good money in less time with less mistakes.