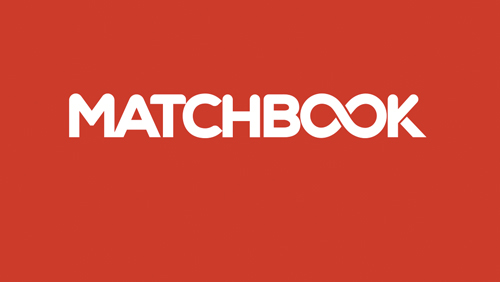 Matchbook
Location: Alderney
Established: 2004
Type: Privately Held Company
Gaming License: Alderney
Why Matchbook?
Betting exchange
In-play betting
Live chat support (9:00 a.m. – 5:00 a.m. GMT)
A pioneer in the betting exchange industry, Matchbook offers odds in six different display formats: American, Decimal, Hong Kong, Indonesian, Malay, and Percentage. Incorporating elements of both Betfair and Smarkets commission structure, Matchbook's commission model is a flat rate of 1% regardless of winning or losing a bet.
For those of you not familiar with the difference between a betting exchange and a bookmaker, easily said a betting exchange allows for fellow bettors to swap or 'exchange' bets with one another in person-to-person betting as opposed to betting against a bookmaker. The advantage of a betting exchange compared to a traditional bookmaker is that bettors can achieve better odds (up to 25% better).
For more information concerning how Matchbook's commission is calculated, please visit this link: https://www.matchbook.com/page/getting_started/commissions-explained/
※ At present, Matchbook does not accept players from certain countries such as France and United States. Please check with Matchbook directly to confirm whether you can open an account.
※ For Matchbook featured content, check here: Matchbook Content
※ For current Matchbook bonuses, etc., check here: Matchbook Promotion Page