(1)Log into Skrill (formerly Moneybookers)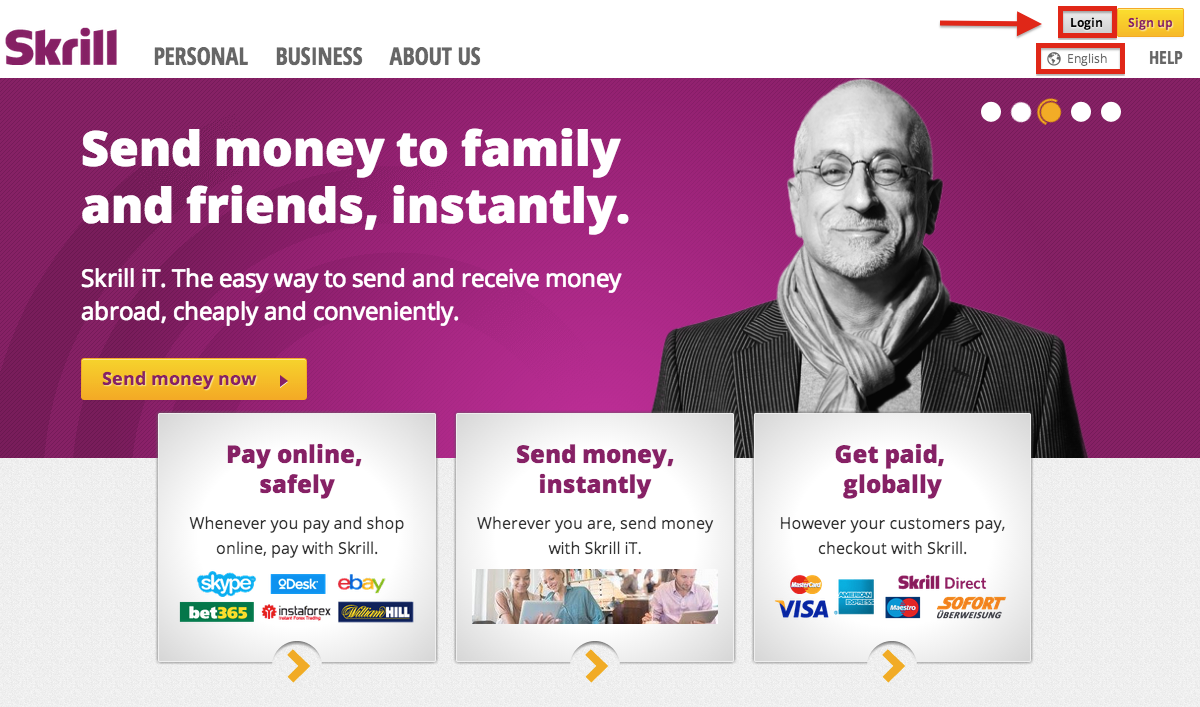 If the site is not shown in your preferred language, you can change the language by going to the upper right-hand corner of the screen to select your language of choice.
Click "Login" in the upper right-hand corner to continue.
(2)After clicking "Login", the following screen will appear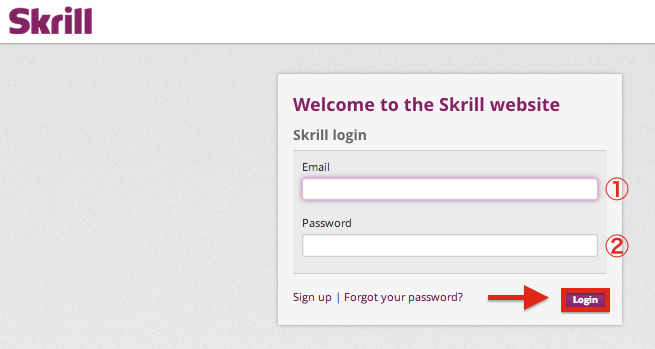 Enter in your login details and the click the purple "Login" button to access your account screen.
※ Depending on the country you indicated where you reside during the account registration process, your account screen may be slightly different than what is shown in the screenshots below on this page.
(3)Click "Withdraw" to view withdrawal options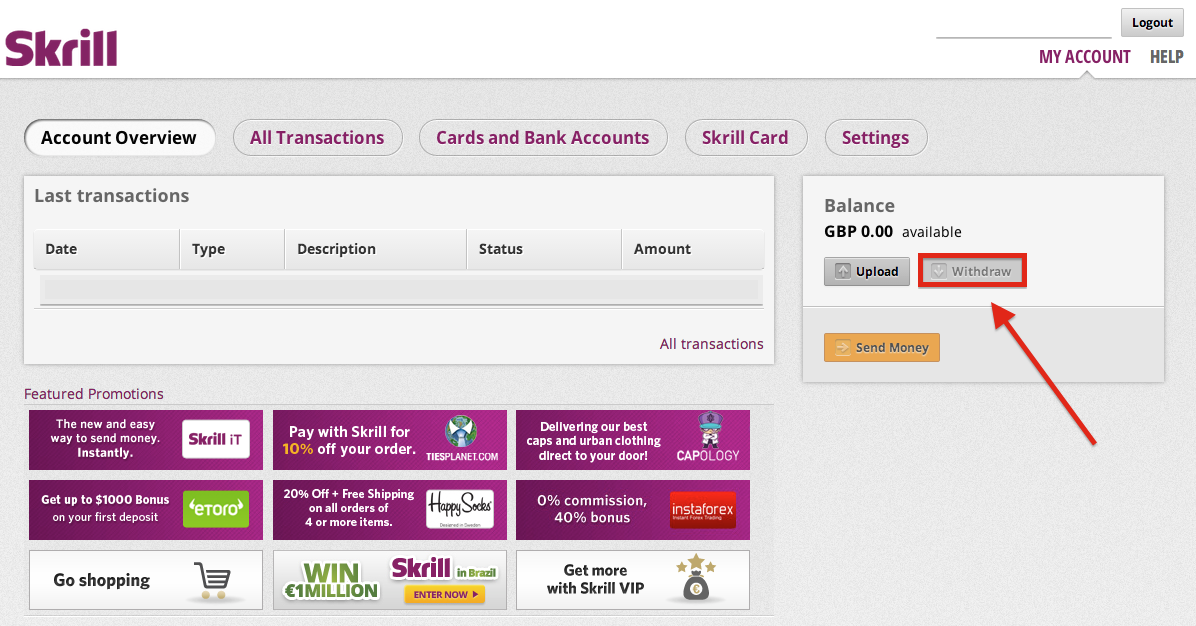 After successfully logging in, click on "Withdraw" in the right-hand part of the screen to view available withdrawal options.
(4)Bank transfer withdrawal option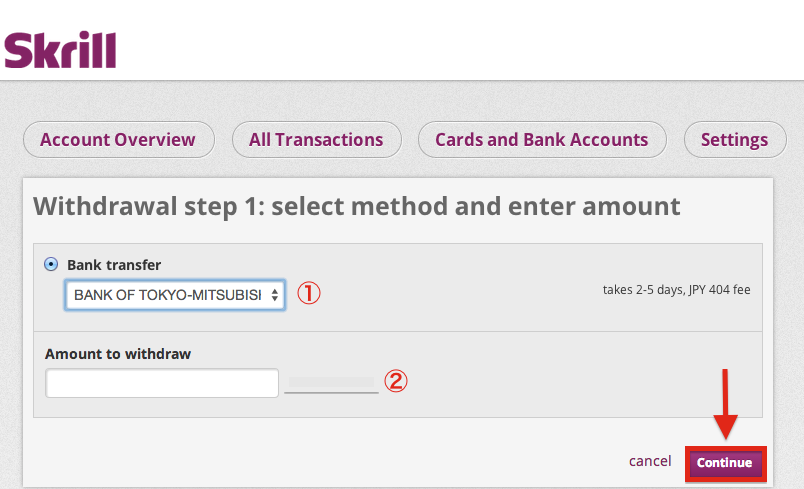 After selecting a bank account from your list of registered bank accounts to receive the withdrawal, enter in the amount that you would like to withdraw followed by clicking the purple "Continue" button to finalize the withdrawal transaction.
Withdrawals via bank transfer will be reflected in your designated bank account in two (2) to five (5) days.
(5)Skrill Prepaid MasterCard withdrawal option ※ As a UK resident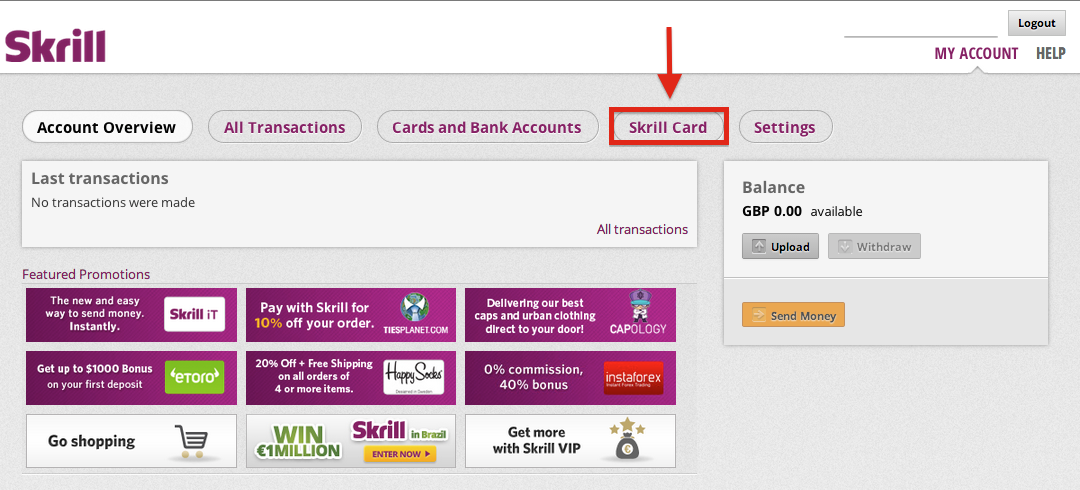 To apply for your own Skrill Prepaid MasterCard, click on "Skrill Card".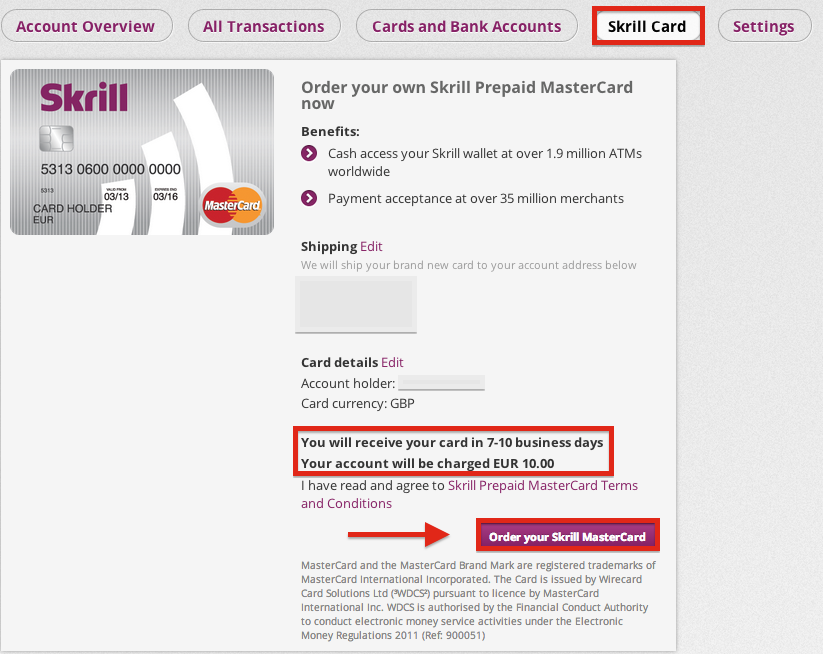 After confirming your mailing address and account holder name, click the purple "Order your Skrill MasterCard" button.
※ Note that depending on where you reside it will take anywhere from seven (7) to ten (10) business days for your Skrill Prepaid MasterCard to arrive in the mail. Also, your Skrill account will be charged EUR 10.00for issuance of the card.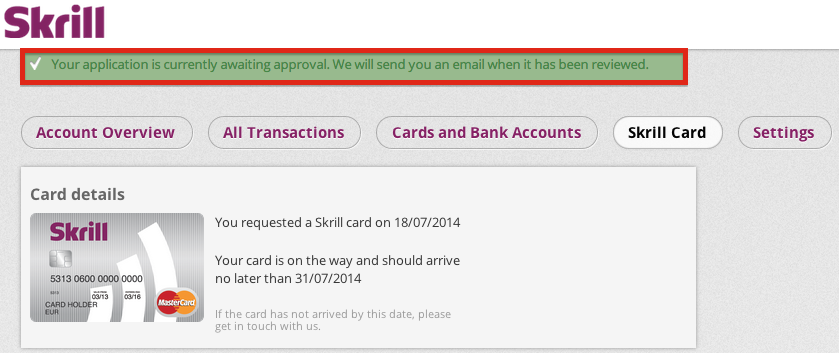 On the next screen an estimated time frame as to when your card will arrive will be shown for your reference.