(1)Access OddStorm's web site
Click the link below to access OddStorm.
(2)Log into OddStorm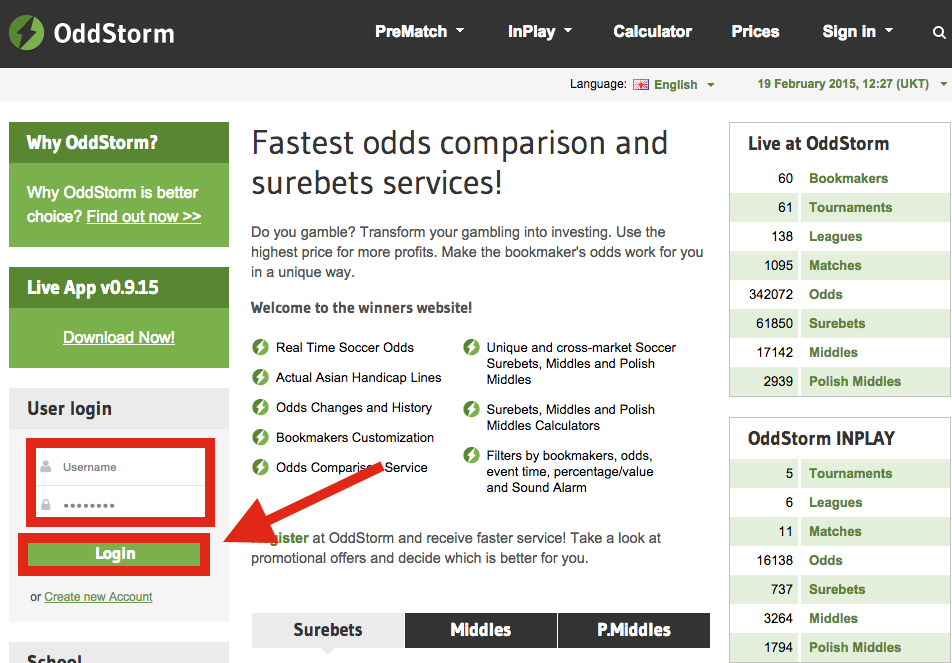 After entering your Username and Password, click the green "Login" button to continue.
(3)Click "My Bookmakers" to access the bookmaker list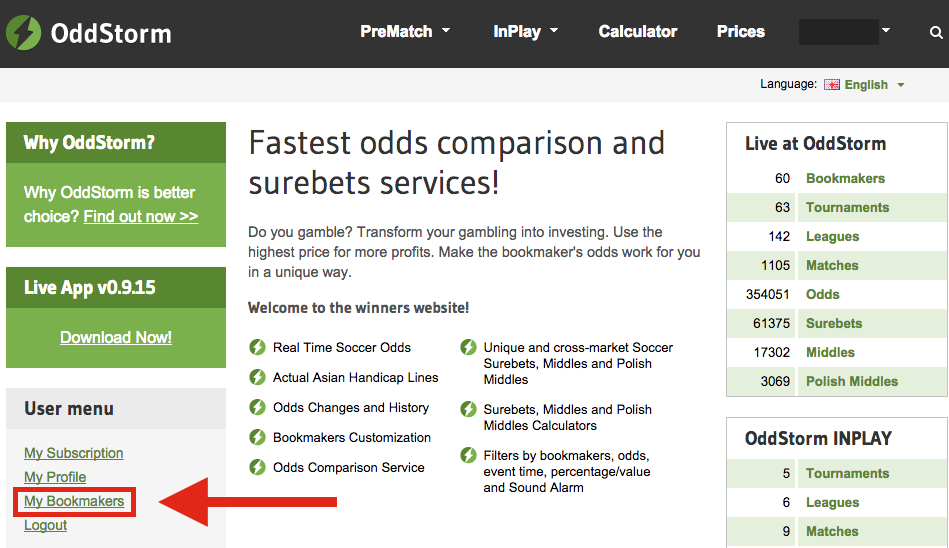 (4)OddStorm's list of bookmakers
At present OddStorm caters to 60 bookmakers. Depending on your preference, you are able to filter what bookmakers you can receive odds updates from by inserting checks into the check mark boxes as shown in the screen above.
And for those of you interested in learning more about sports betting arbitrage…
The creators of OddStorm have launched a new service appropriately titled "Arbitrage Guides" that teaches you everything you need to know about sports betting arbitrage and how to be successful at it. Whether you are a beginner or a professional arbitrage investor, Arbitrage Guides will teach you how to make good money in less time with less mistakes.