(1)Log into 1xBit

If the site is not shown in your preferred language, you can change the language by going to the top right-hand corner to select your language of choice.
After entering your E-mail or ID and Password, click "Log In" to continue.
(2)Click "My account" in the upper part of the screen

1xBit offers a multi-currency feature for its players. Each player can add any of the supported coins as a secondary account currency and gamble with any of them.
At 1xBit, all players are automatically registered with mBTC (milli bitcoin) as a main account currency.
To add accounts in other currencies, go to the Account Settings and choose the currency you'd like to add from the drop-down list and press the Add Currency button. You can also deactivate accounts in particular currencies by clicking the "x".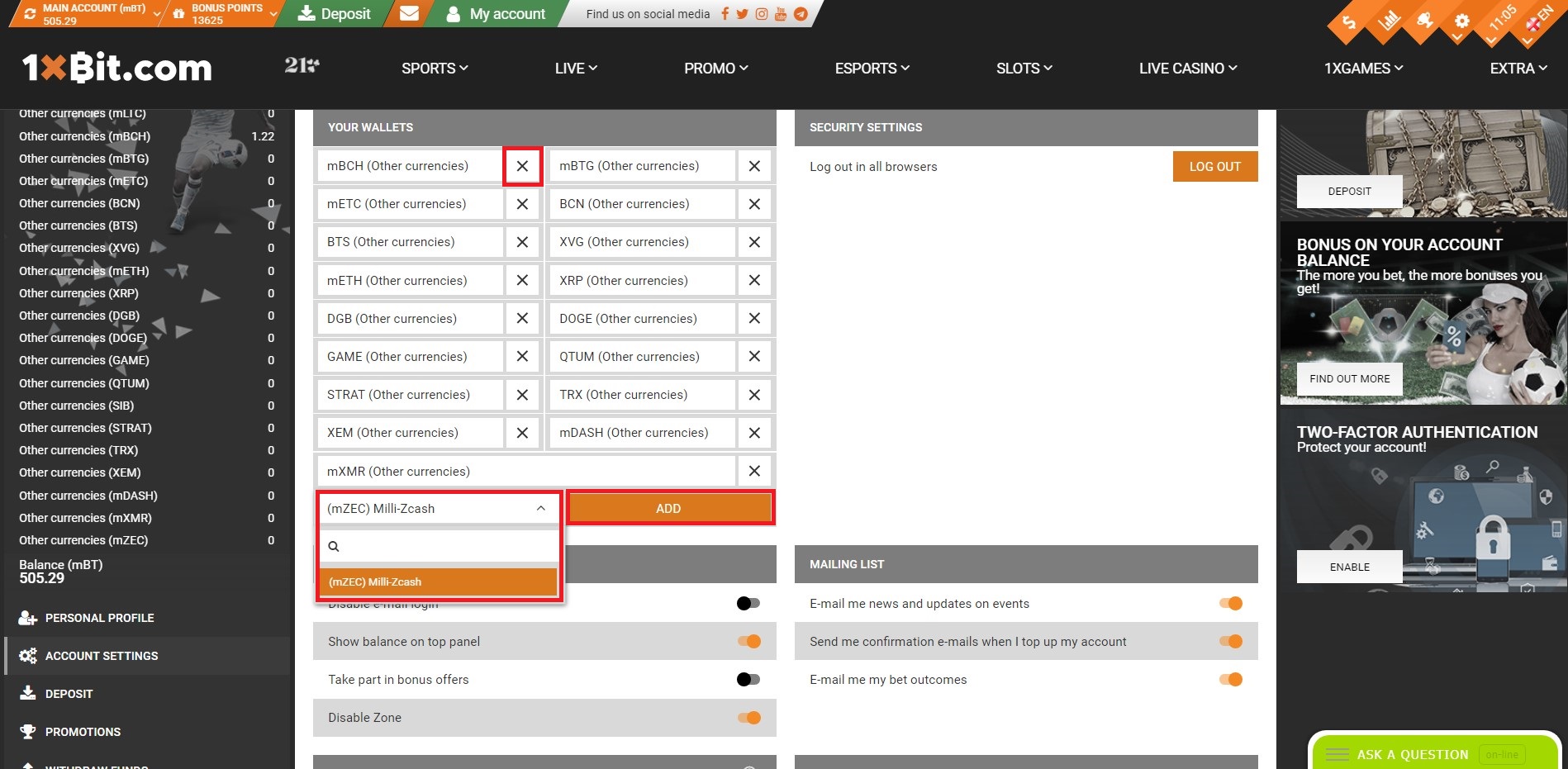 If the balance of a deactivated account is greater than zero it will not be changed. All funds remain on the account and you can use them upon further activation of this cryptocurrency from your Account Settings page.
Any new wallets that you activate will be added to your account immediately and the following message as shown below will confirm the success of any new cryptocurrency accounts that have been created.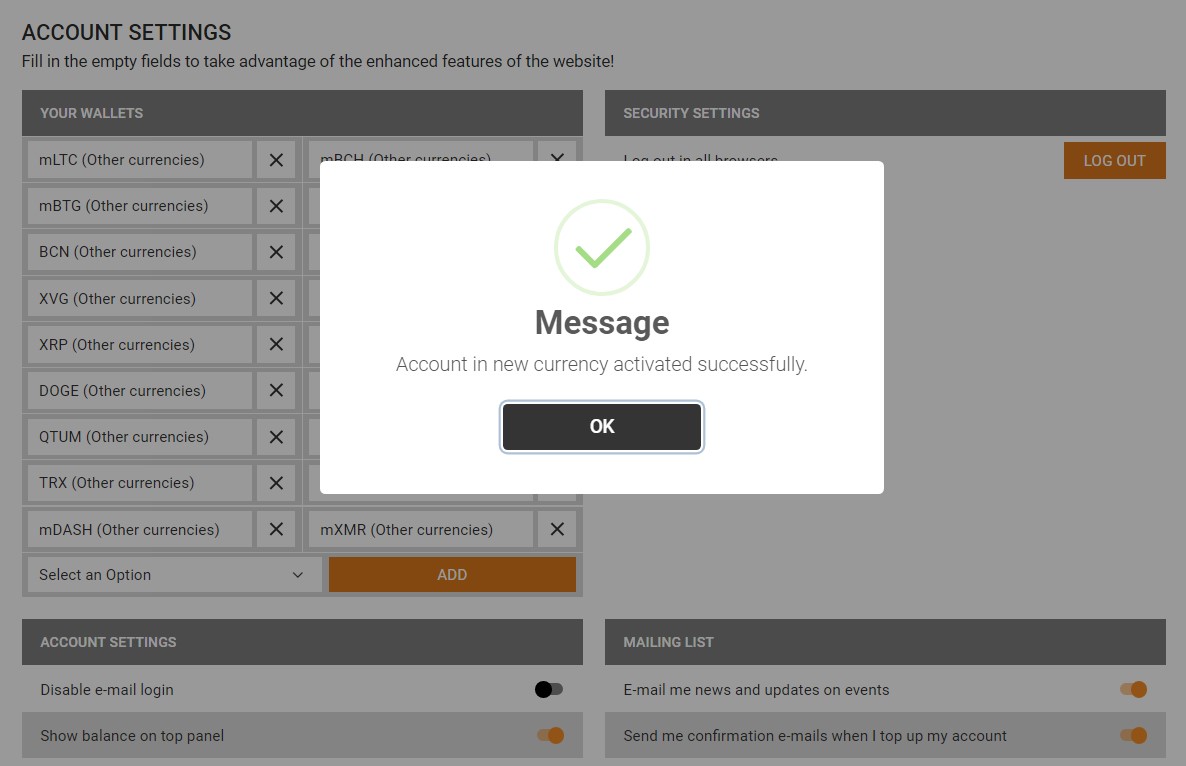 (3)Changing your active currency account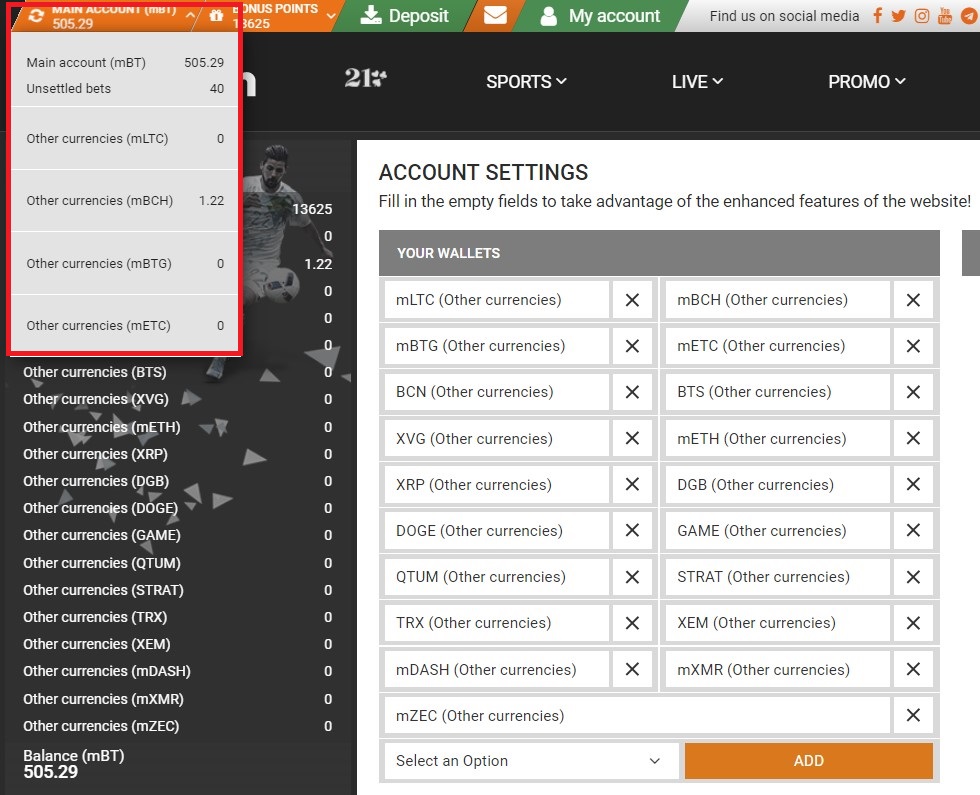 You can always switch between your multi-currency accounts from the drop-down menu in the top left-hand corner of the screen.
Please note that you can only use one wallet at a time to place a bet.