(1)Log into 1xBit

If the site is not shown in your preferred language, you can change the language by going to the top right-hand corner to select your language of choice.
After entering your E-mail or ID and Password, click "Log In" to continue.
(2)Click "My account" in the upper part of the screen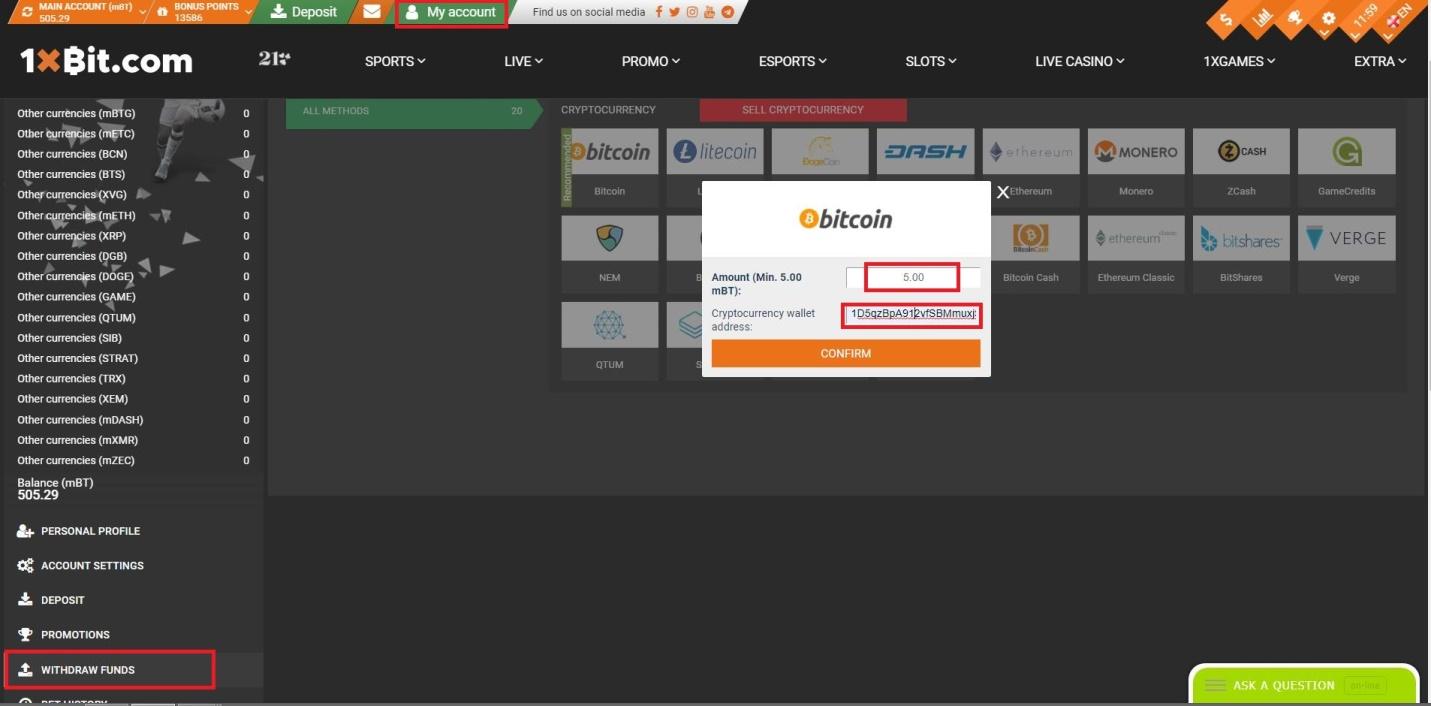 After clicking "My account", you will see your "Personal profile" located on the left-hand side of the screen. From there select "Withdraw funds".
(3)Complete your withdrawal
Once you have selected your preferred withdrawal method, a pop-up window will appear similar as to what is shown in the image above. In the pop-up window, enter the amount you would like to withdraw and paste your cryptocurrency wallet address as shown in the image below followed by clicking on the "CONFIRM" button to commence your withdrawal.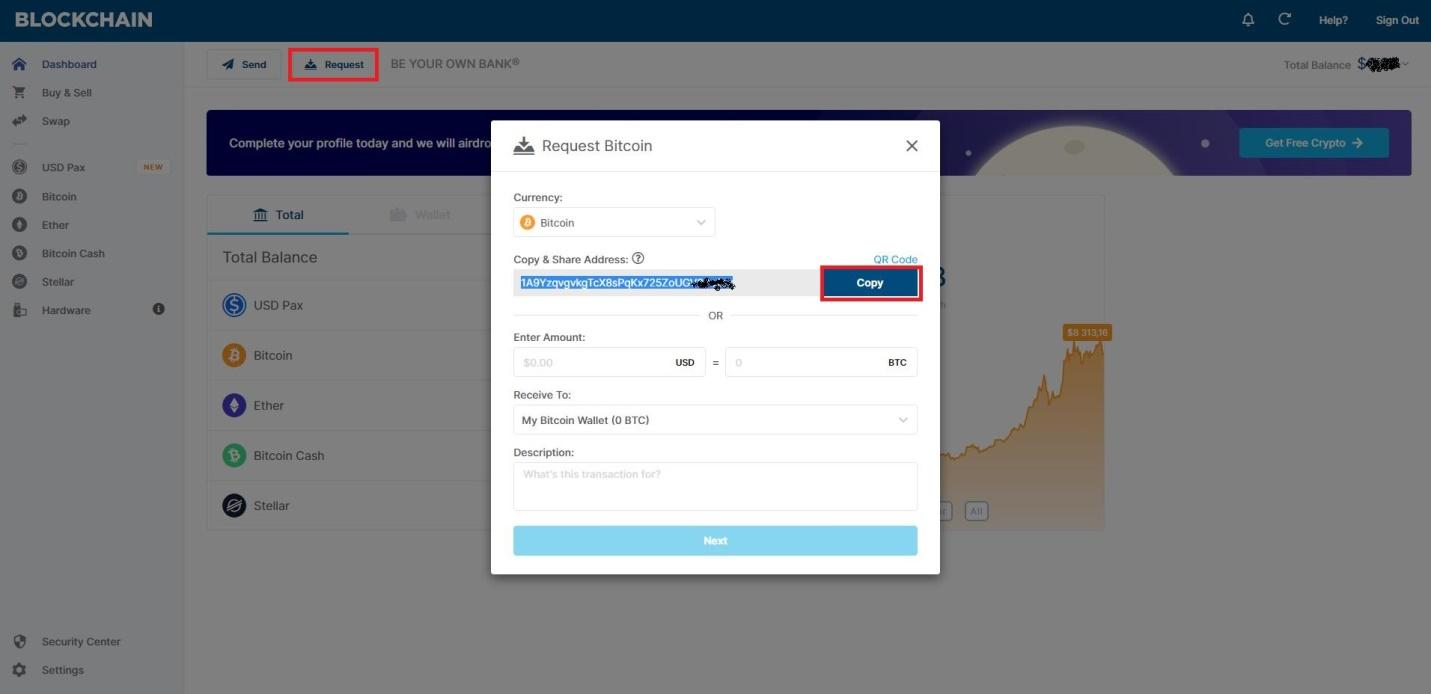 Exactly the same as when depositing, you can monitor the status of your withdrawal transaction via Blockchain Explorer.
For the minimum amount that you may withdraw per currency, please refer to the information in the table below.
1xBit Withdrawal Information

Cryptocurrency

Payout Min.

Bitcoin
5 mBTC
Bitcoin Cash
1 mBCH
Bitcoin Gold
10 mBTG
Ethereum
50 mETH
Ethereum Classic
50 mETC
Ripple
1 XRP
Monero
20 mXMR
Litecoin
10 mLTC
Dogecoin
100 DOGE
NEM
8 XEM\NEM
Verge
150 XVG
QTUM
0.5 QTUM
Stratis
2 STRAT
Tron
1 TRX
Gamecredits
1 GAME
DASH
1 mDASH
Zerocoin
1 mZEC
Bitshares
10 BTS
Digibyte
50 DGB
Bytecoin
200 BCN