(1)Log into Conquestador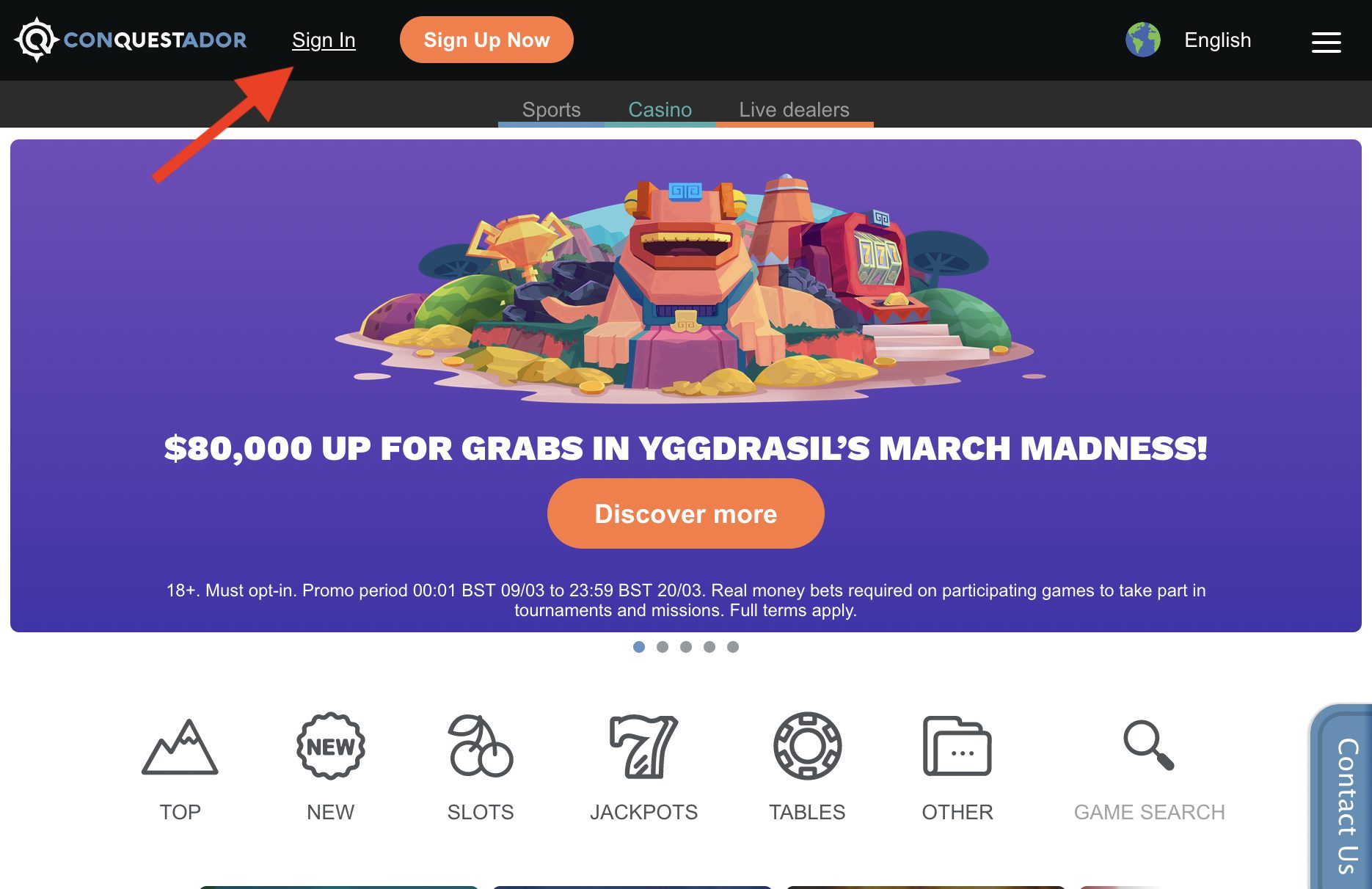 To get started, click on "Sign In" in the upper part of the screen.
If the site is not shown in your preferred language, you can change the language by going to the right-hand corner of the screen to select your language of choice.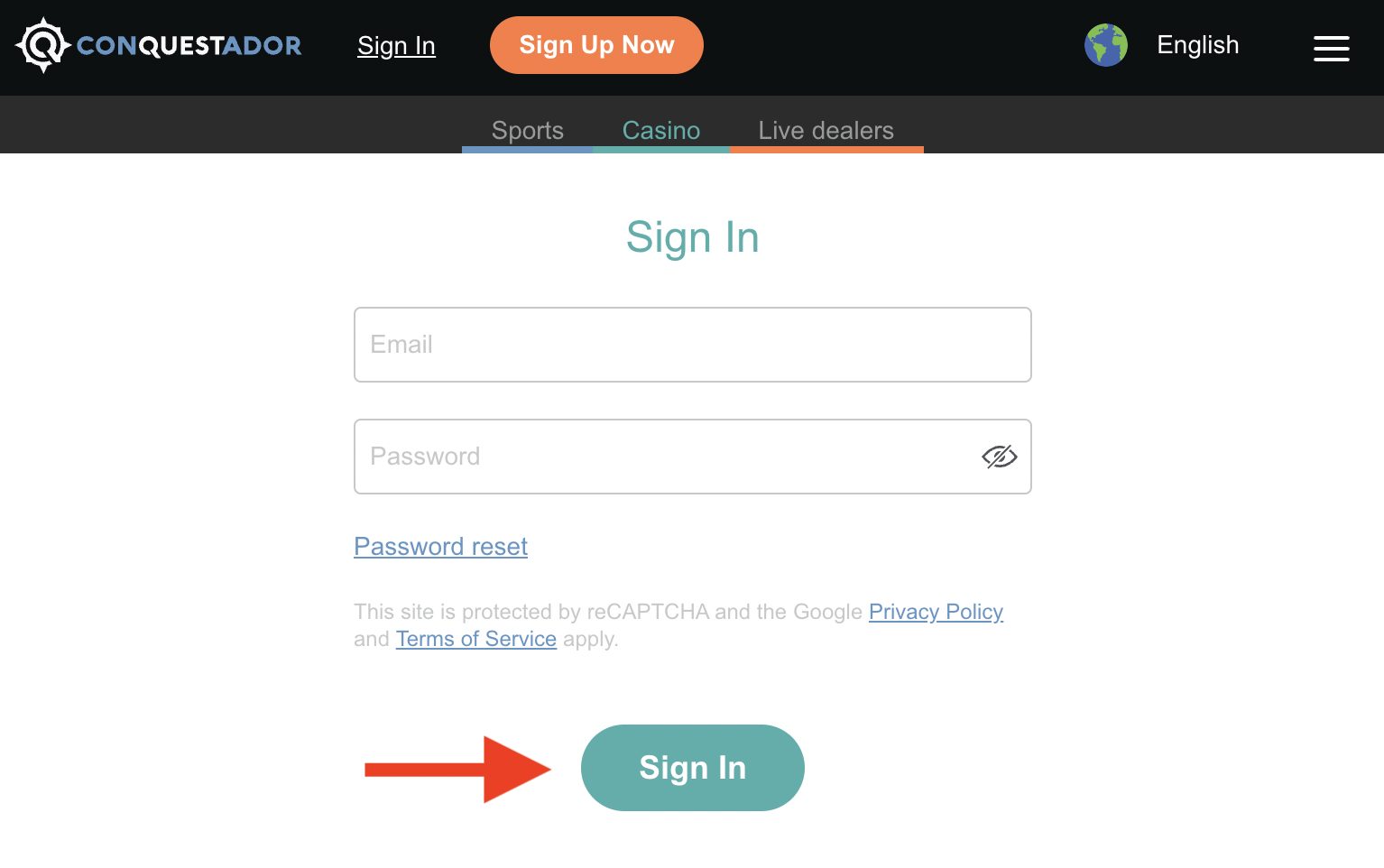 Next, you will be shown a screen similar to the one above whereby you will need to enter in your Email and Password. Once done, click on "Sign In" to continue.
(2)Click "Sports" from the menu tab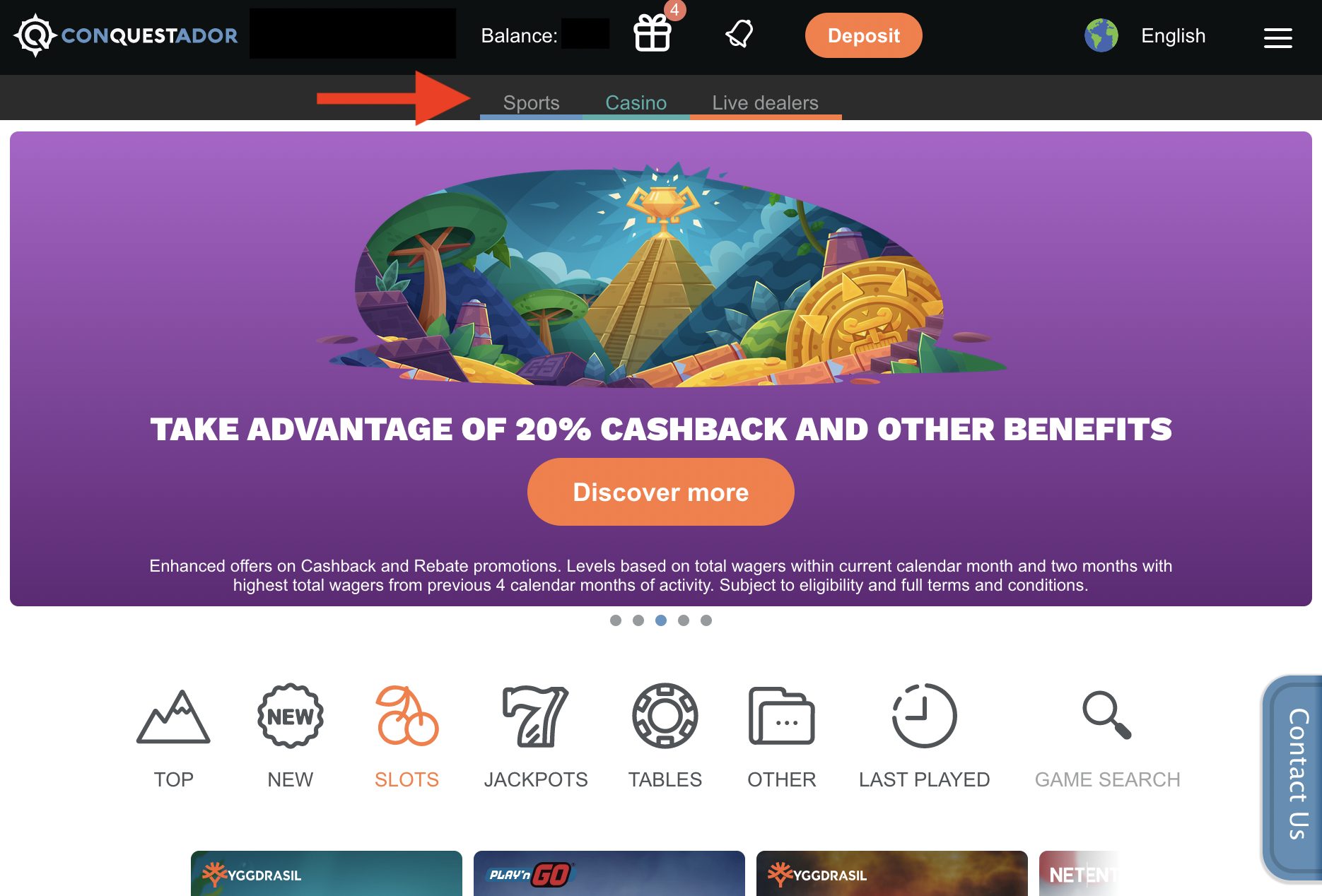 After clicking "Sports", you will see many categories of sports appear in the left-hand part of the screen. Select a category of the sport you want to place a bet on.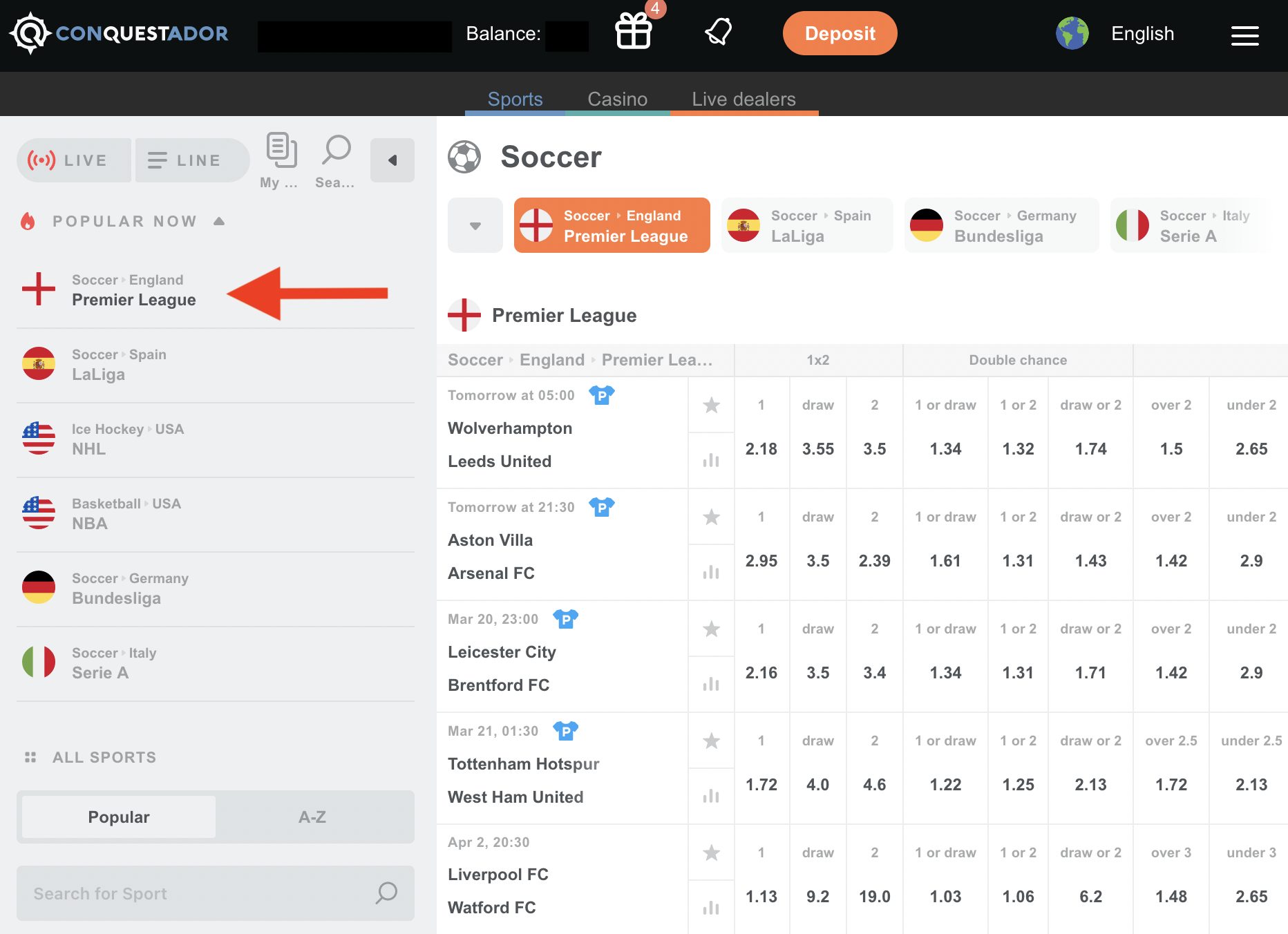 Here we will show how to place a bet on the "Wolverhampton – Leeds United" match of England's Premier League.
First, click "Soccer > England Premier League" followed by finding the match "Wolverhampton – Leeds United".
(3)Select your bet type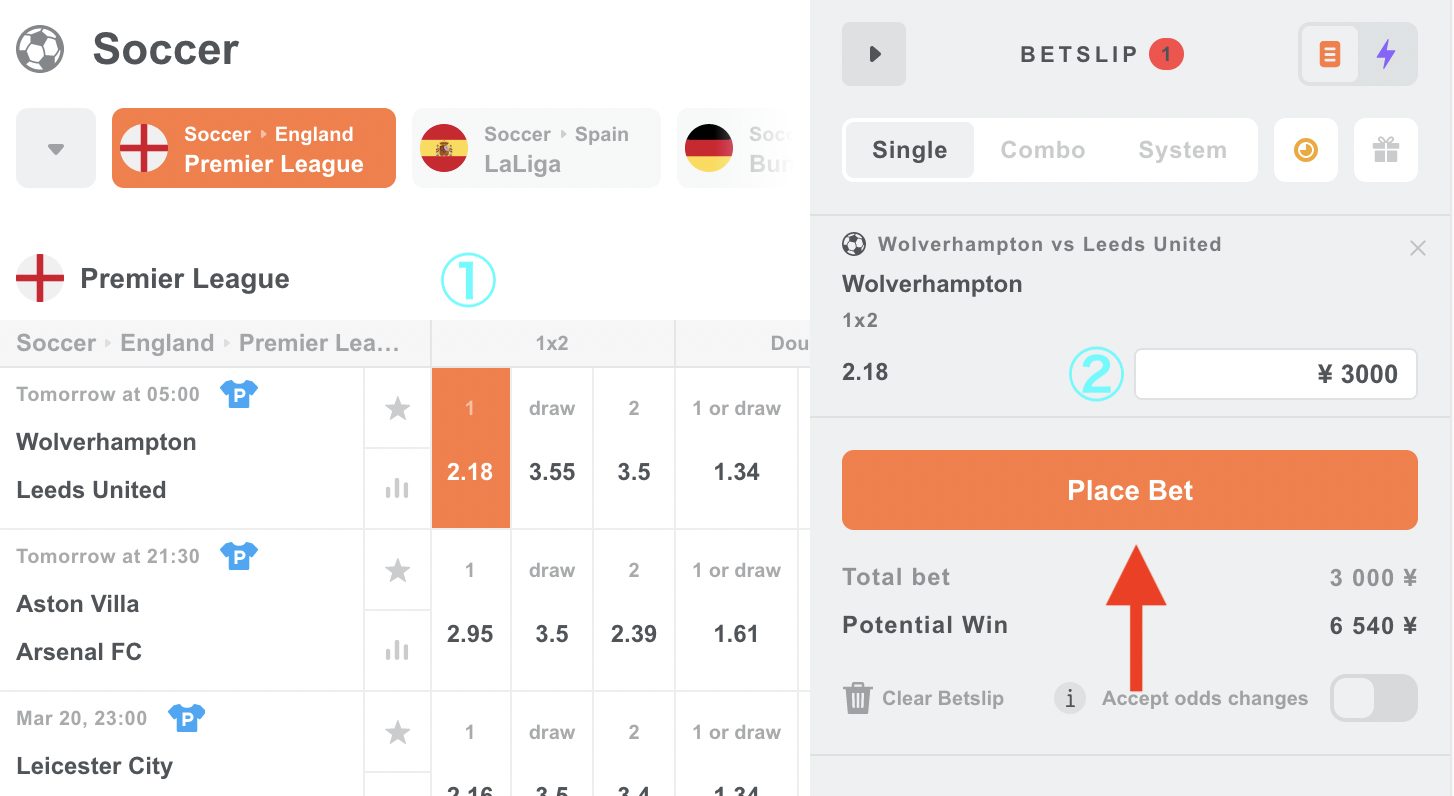 One of the easiest to understand bet types is "1×2" (also known as Match Betting or Money Line). A 1×2 bet means you pick which team you think will either win or tie. In our example above, we have three choices by either picking Wolverhampton to win, Leeds United to win or Wolverhampton to tie Leeds United (also known as draw). In this example, we will pick Wolverhampton to win, therefore we will click on the odds 2.18.
After clicking on the odds then we will enter in our wager size followed by clicking on the "Place Bet" button to finalize our wager.