(1)Log into Conquestador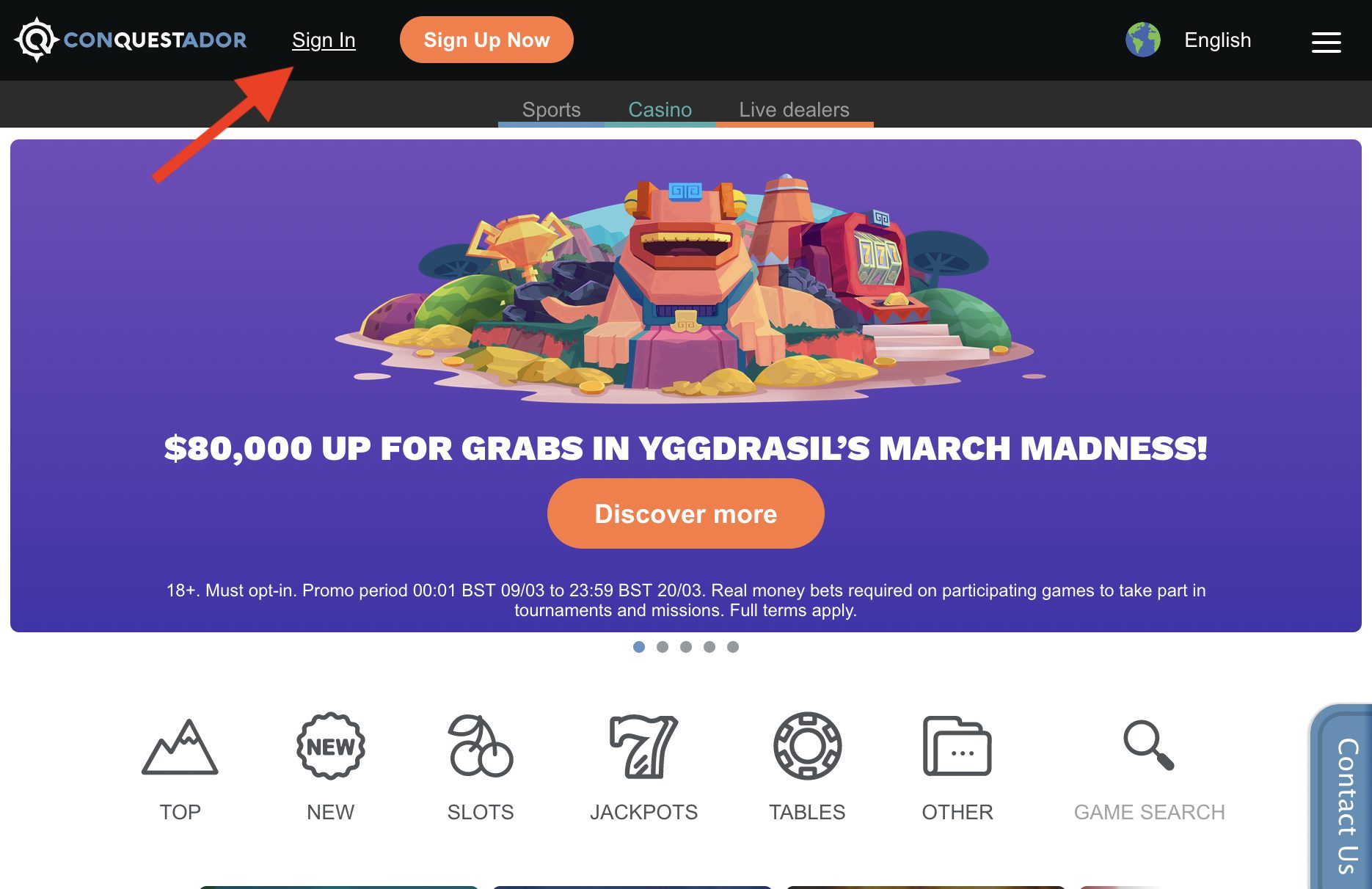 To get started, click on "Sign In" in the upper part of the screen.
If the site is not shown in your preferred language, you can change the language by going to the right-hand corner of the screen to select your language of choice.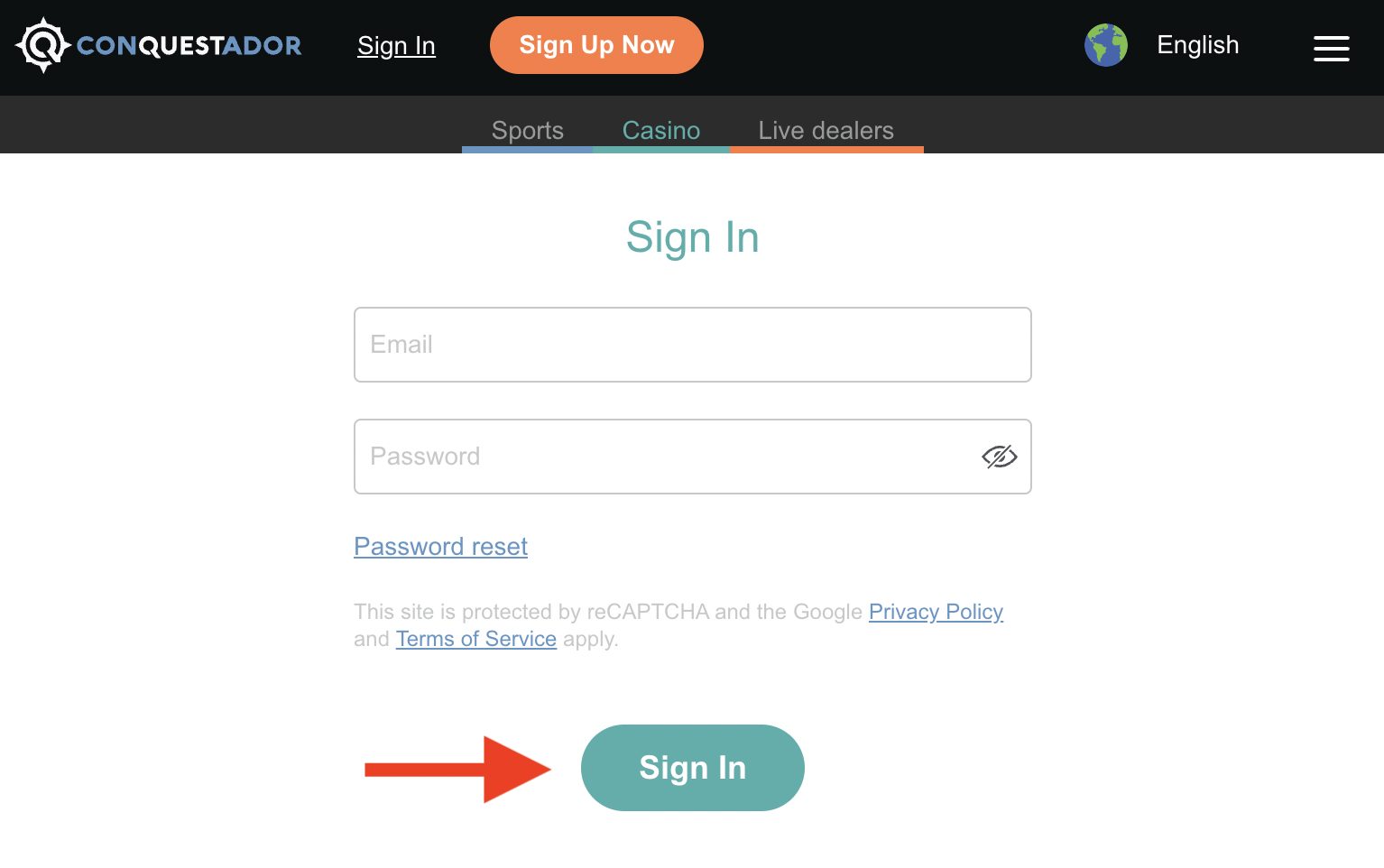 Next, you will be shown a screen similar to the one above whereby you will need to enter in your Email and Password. Once done, click on "Sign In" to continue.
(2)Click on "Deposit"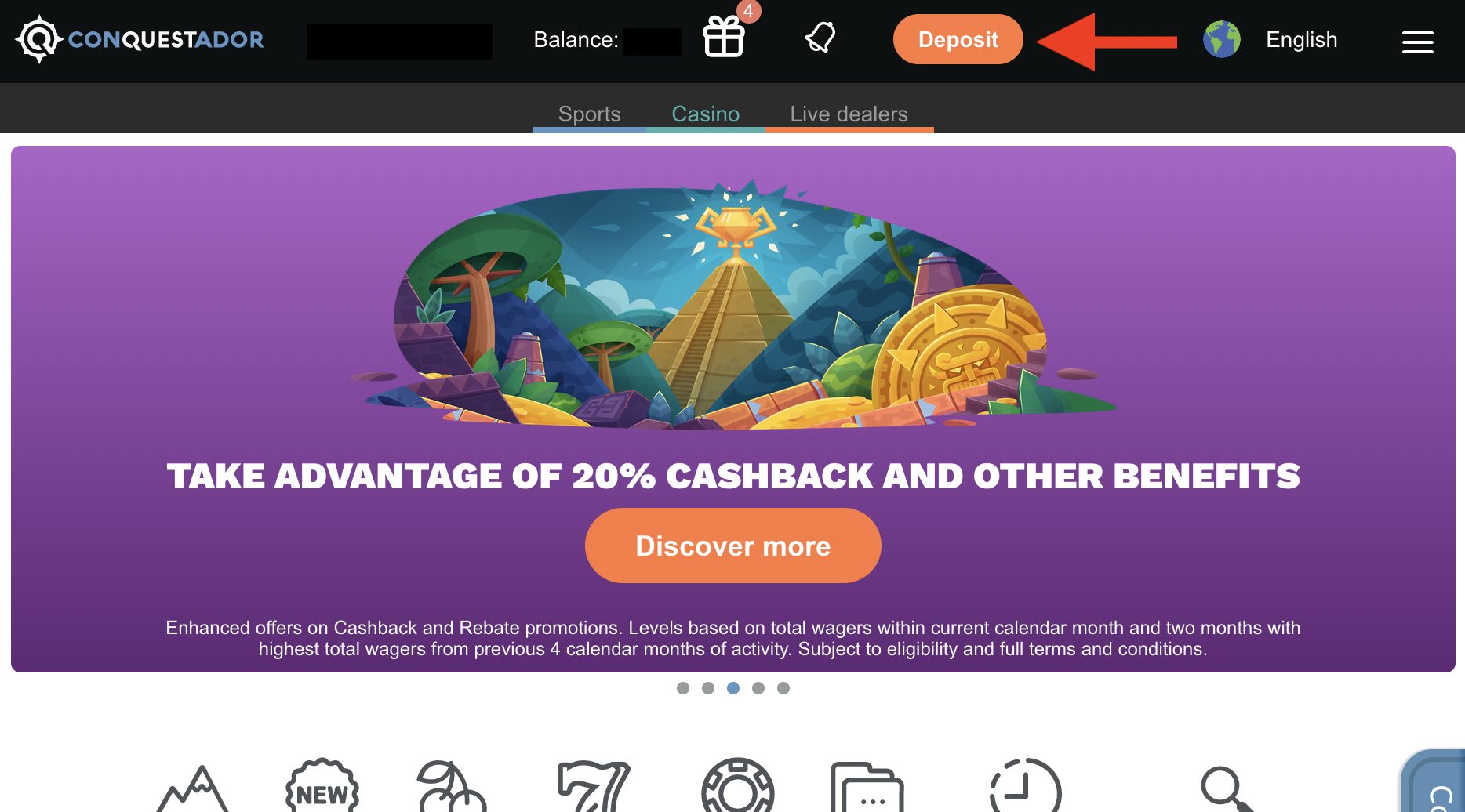 Once you have signed in then you can move forward with completing your withdrawal.
Next, click on "Deposit" in the upper part of the screen.
(3)Complete your withdrawal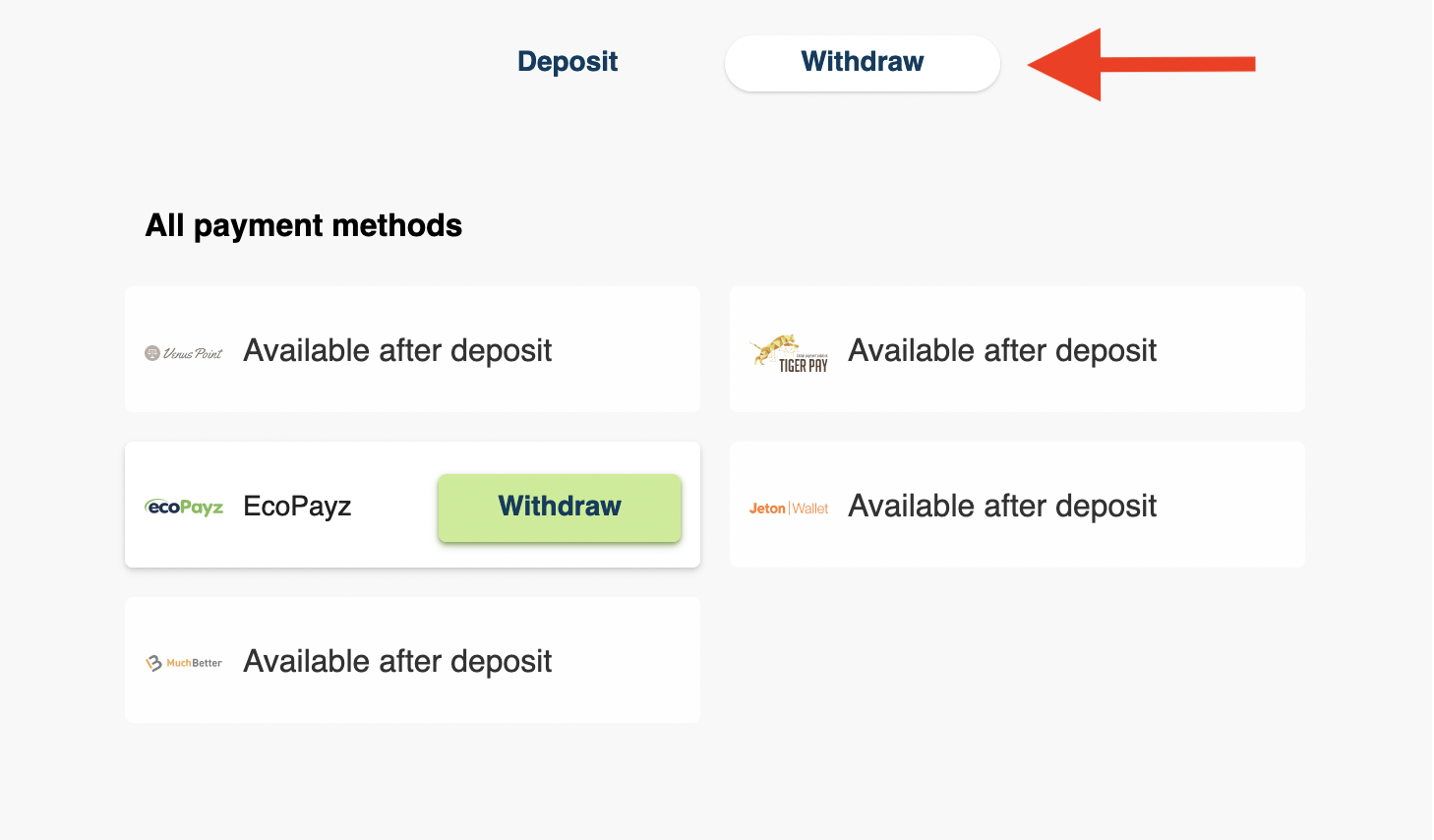 From the "Withdraw" tab, select your preferred withdrawal method from the available choices and follow the prompts as they appear to complete your withdrawal.