(1)Download RebelBetting's free version software
To learn more about RebelBetting, click here to visit their web site.
To download the free version of RebelBetting, click the link below.
(2)Follow the steps below to download and install the software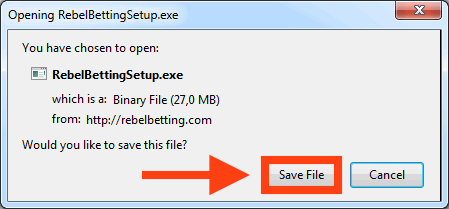 First download and save the file to your computer.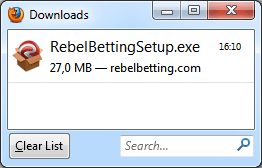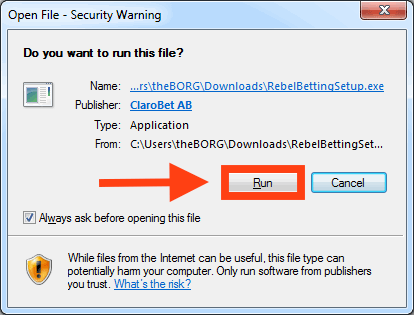 After successfully downloading the file, click "Run" to install the software.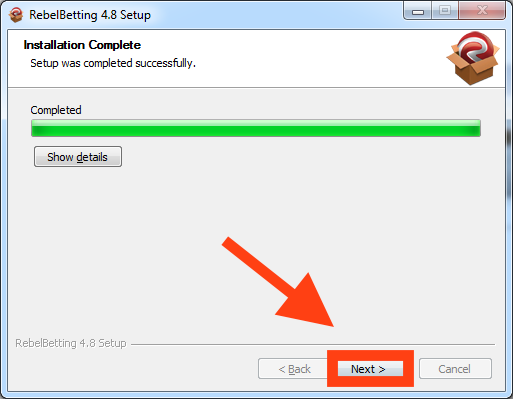 Click "Next >" to proceed.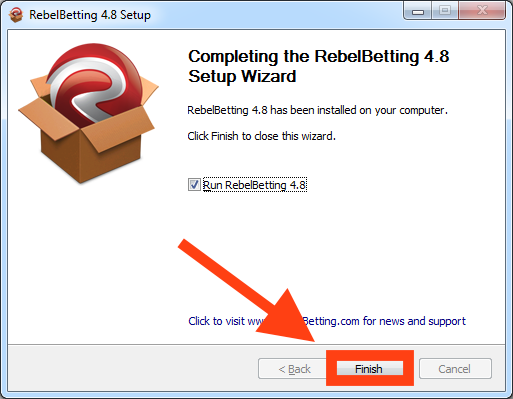 Insert a check to run the software and click "Finish" to complete the installation setup.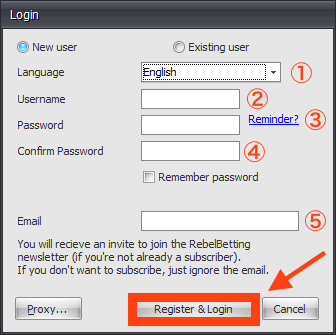 After clicking finish, you will be asked to create a username and password followed by entering in your email address. Once done, click "Register & Login" to complete the installation and registration process.
※ About the RebelBetting software
Note that RebelBetting is a Windows software and requires Microsoft Framework .NET version 4.0 or higher. If you're running Windows 8 you already have this installed. If not, you will be asked to install it during setup.