(1)Click the logo or link below to access Stake
(2)Click on "Register" in the upper right-hand part of the screen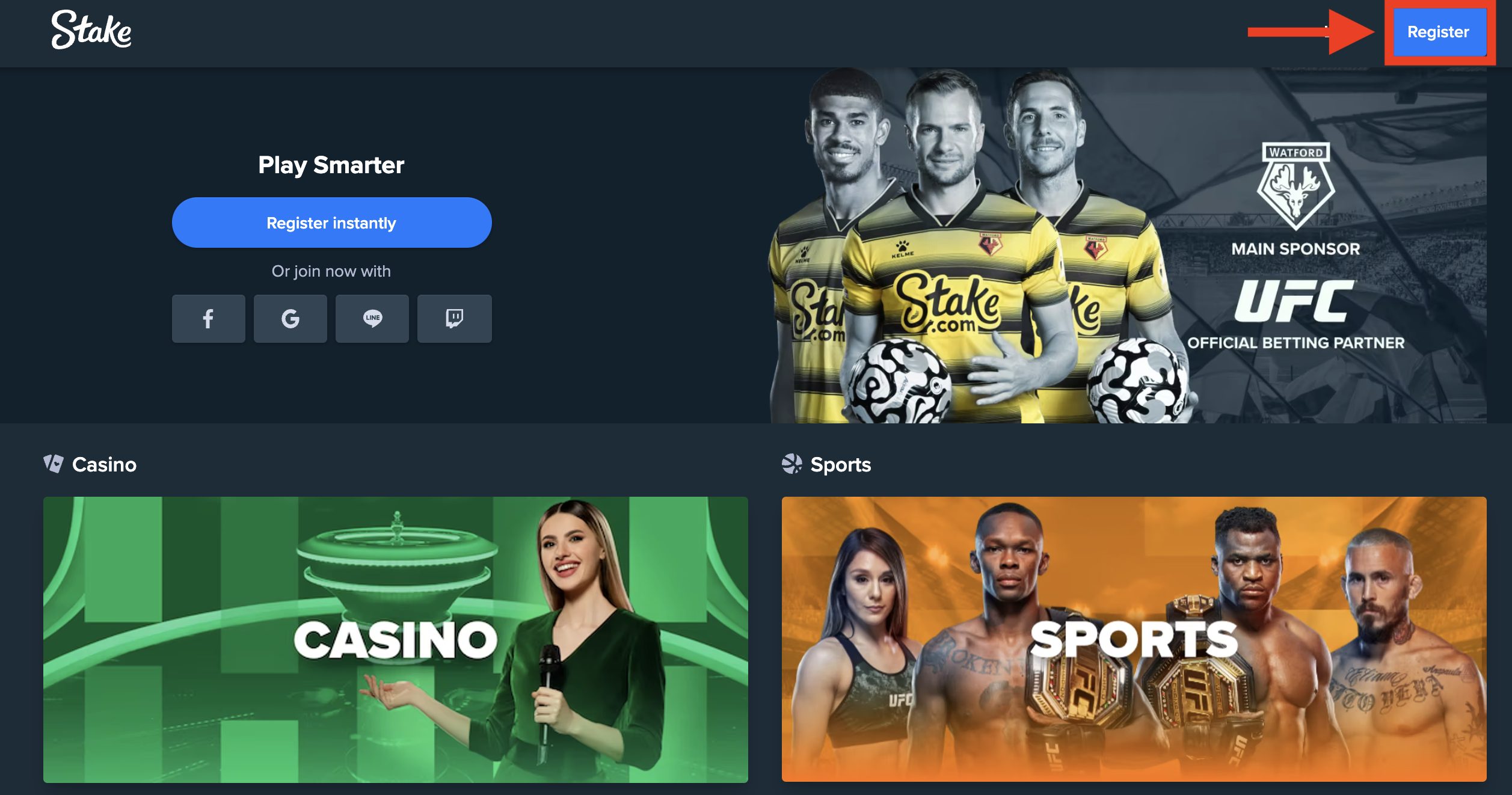 If the site is not shown in your preferred language, you can change the language by going to the left-hand side of the screen to select your language of choice.
(3)After clicking "Register", the following screen will appear for you to enter your details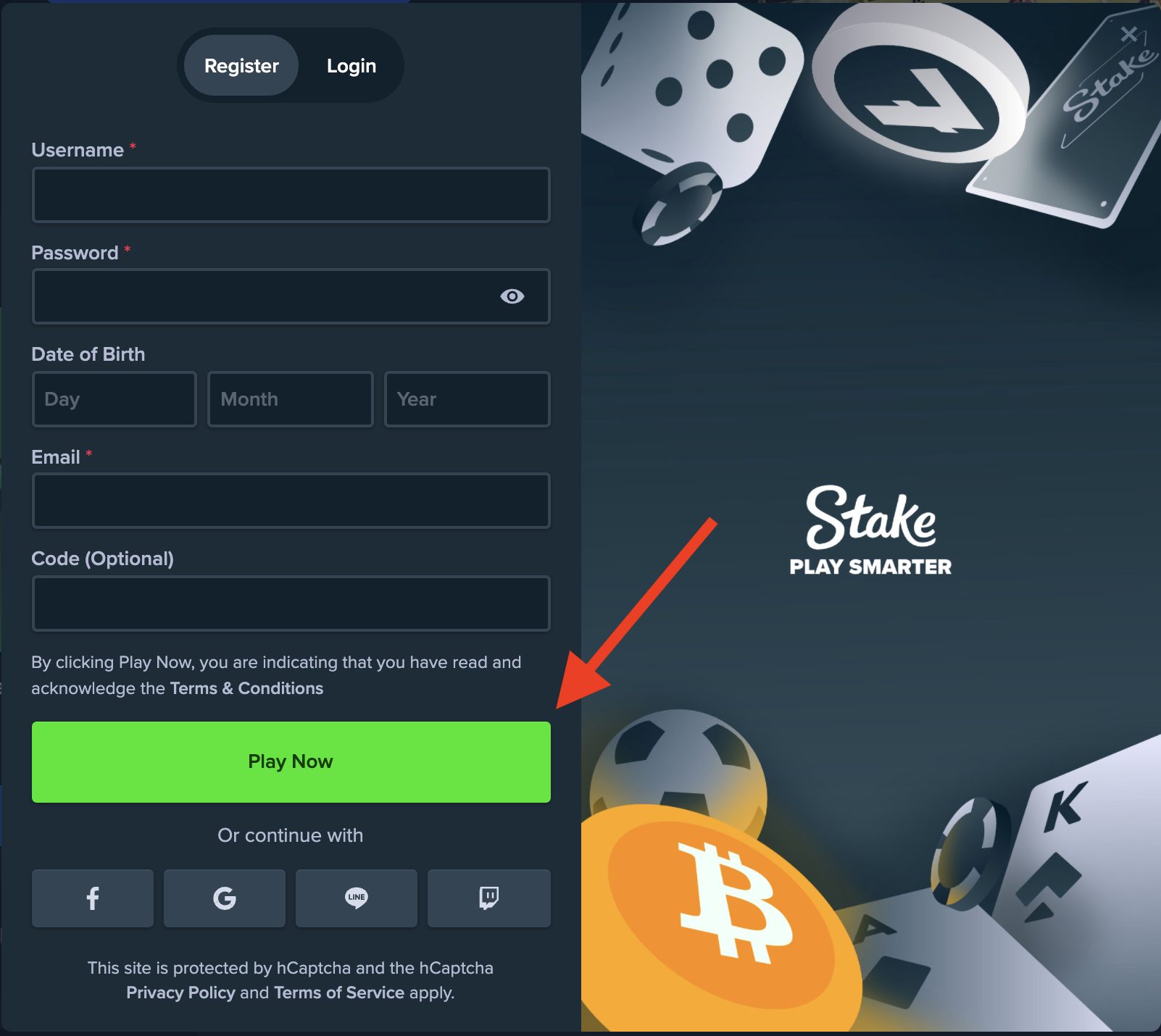 After you've entered in all the relevant information, click on "Play Now" to complete the creation of your account.
(4)E-mail confirmation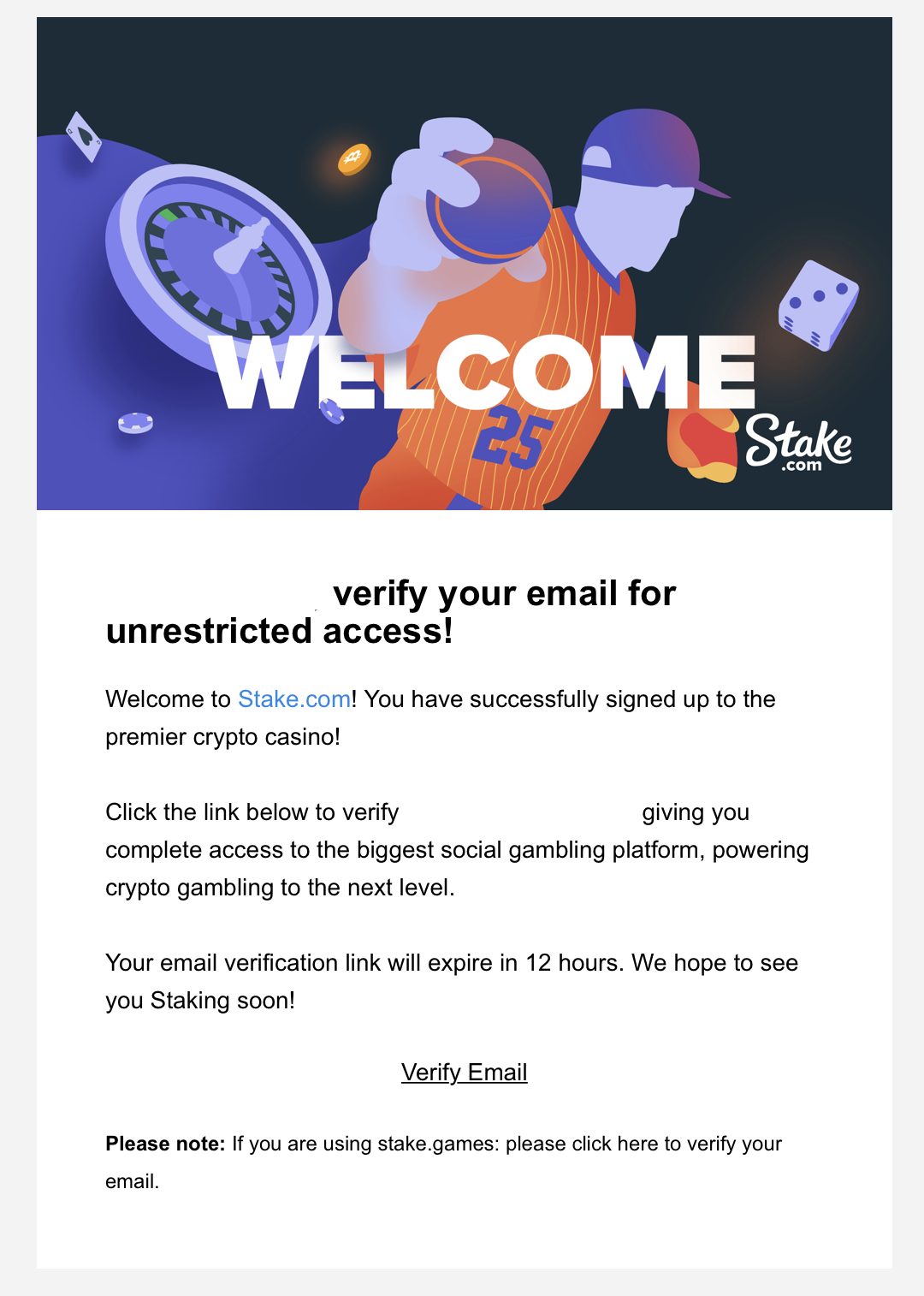 A confirmation e-mail will be sent to your registered e-mail address for verification similar to the image shown above. Click on the URL in the e-mail to verify your e-mail address and return back to Stake to complete the filling in of your personal information so that you are able to deposit.
(5)Enter in personal information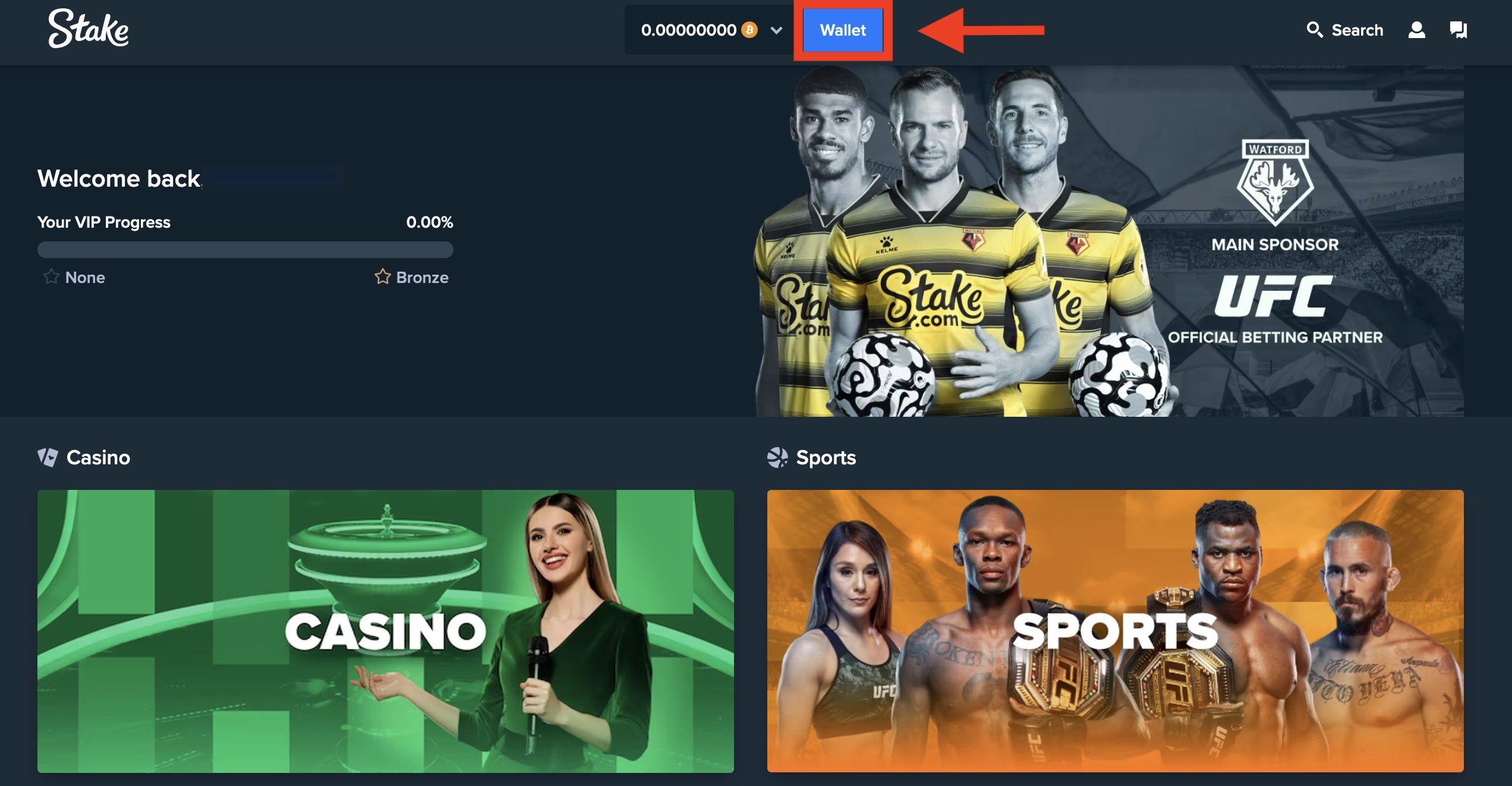 Once you have returned back to Stake, next click on "Wallet" at the top of the page.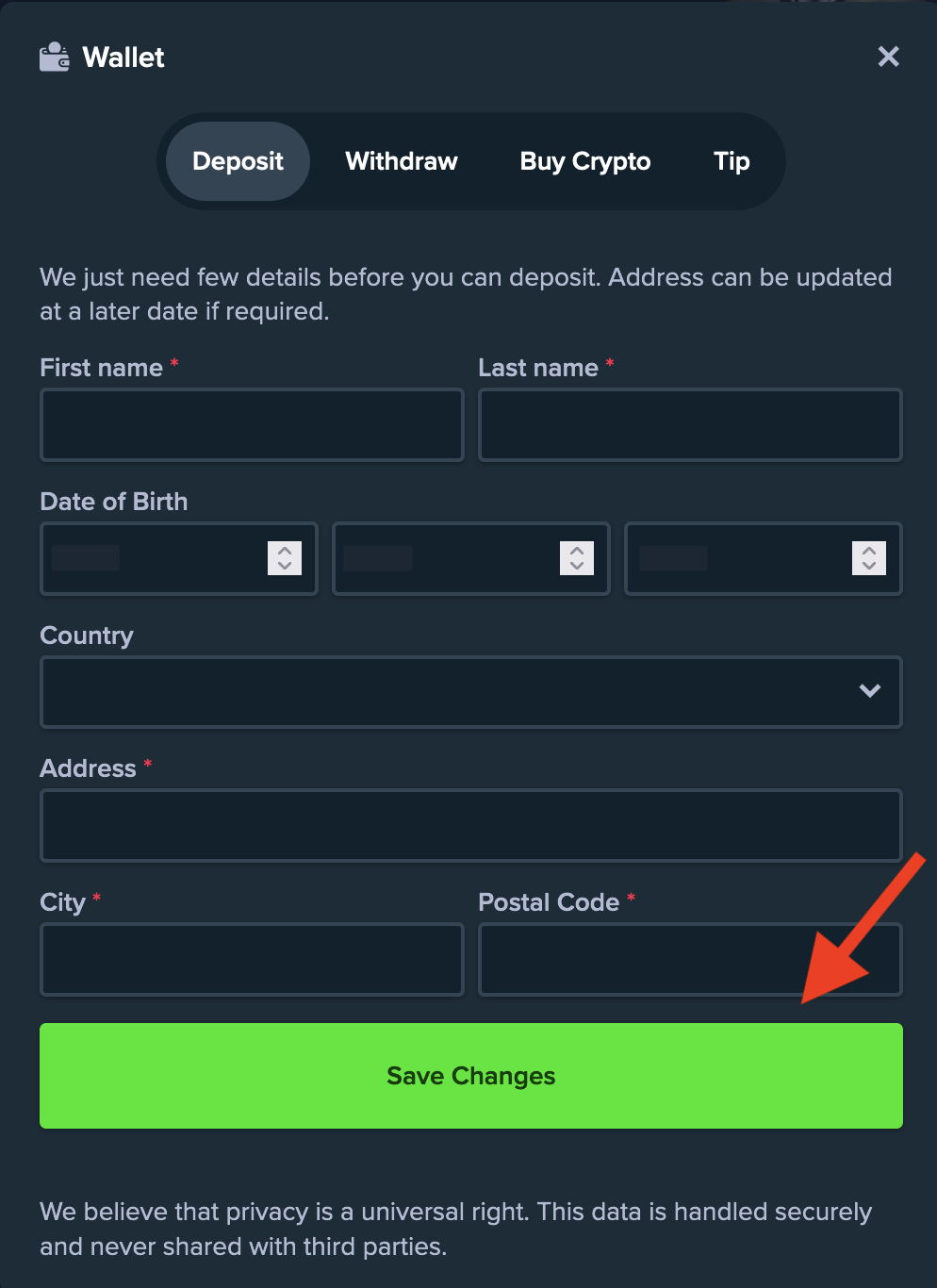 From the "Deposit" tab, complete the filling in of your account registration details followed by clicking on the "Save Changes" button.