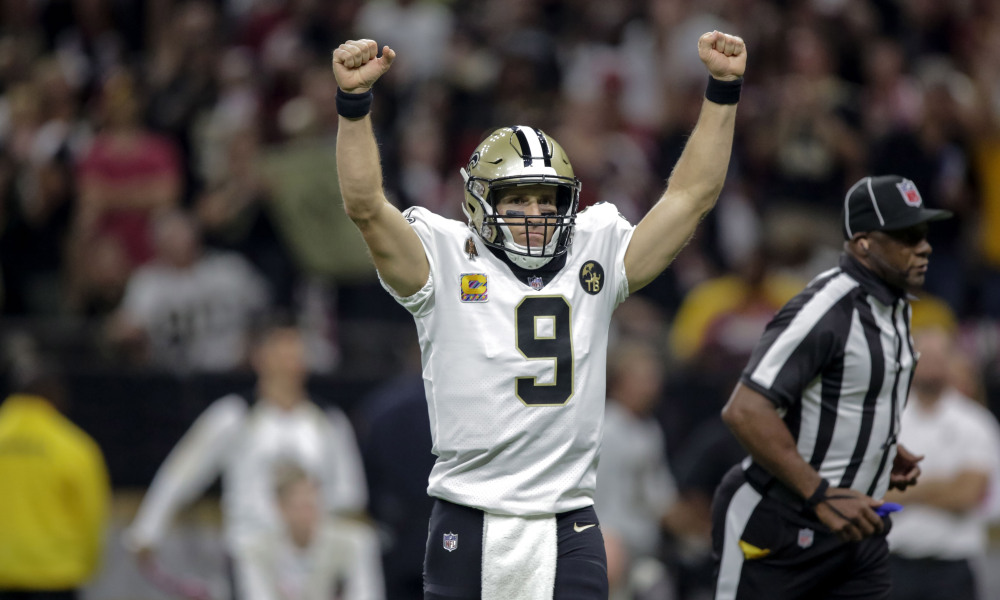 Want a bookmaker that offers high betting limits and low betting margins? Pinnacle may be the place for you!
Specializing in North American sports, Pinnacle offers their users an abundance of sports to wager on, as well as many classic games in their online casino. They also offer reduced juice, which lowers the margins of the bookmaker.
Pinnacle also offers fast processing of payouts, which can range from a few minutes to a few hours. 21 betting currencies are available, but players from the USA are presently not accepted.
Pinnacle won eSports Operator of the Year in 2016, as well as being a sponsor for West Ham United F.C. from 2006-2008.
The Sportsbook

The meat and potatoes of any bookmaker, Pinnacle's sportsbook is what you would expect from a company that has been around since the late 90's. Pinnacle offers all the major sports and even some we don't normally see on other bookmakers.
Their basketball and soccer offerings are solid, which include many European countries. For soccer, you can also wager on Bundesliga Women as well as UEFA.
Basketball is clearly a huge part of Pinnacle. 14 different countries are represented, including South Korea, Poland, Italy, and Finland. Many countries you wouldn't think of betting on are available and these options strengthen their sportsbook.
All major sports have a good selection of leagues available, hockey included. Baseball has MLB, Mexico and the Japanese and Korean leagues.
Other notable sports you can wager on include cricket, crossfit and tennis. Overall, they have a wide variety of sports available that will satisfy any bettor.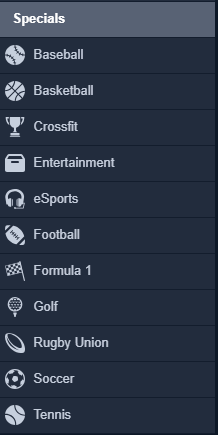 eSports
You don't become one of the top bookmakers in the game without evolving and adapting. Even though Pinnacle has been around since 1998, they still recognize what is popular and what will attract users to their sites.
It's easy to provide the basics, but Pinnacle does more than that. Being in the game for so long, Pinnacle could just offer sports and be done with it. But the fact that Pinnacle offers eSports proves they keep up to date on what users want to wager on.

All the classic eSports are available to bet on. CS:GO, DOTA 2, League of Legends and Starcraft 2 top a star-studded lineup of eSports options.
Overwatch, World of Tanks, Rocket League, and Hearthstone are popular games among fans and bettors and are available on Pinnacle.
They also have a blog dedicated to eSports, focusing on betting strategy, tournament previews and how eSports betting works.
Pinnacle on the Go

Basically everyone today owns a cell phone, which means a mobile site for Pinnacle is a no-brainer. Pinnacle's mobile version allows users to build a bet ticket, fund their account on the go and has one-click live odds – meaning live markets will be just a click away.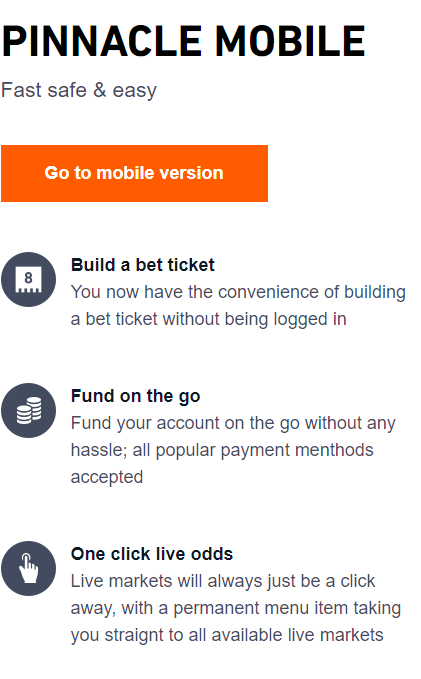 Pinnacle also offers a mobile casino. Offering more than 25 unique mobile games for a truly immersive experience, which includes slots, classic table games, and video poker.
Pinnacle Lite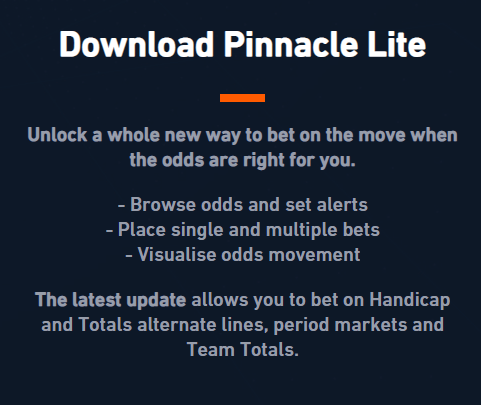 Different from their mobile site, Pinnacle offers an app that is available in Sweden, Canada, Ukraine, and Finland.
You can download the app on Apple or Android devices and it allows users to browse odds and set alerts, place bets and see odds movement.
The app also provides alternate lines, which means you can choose your own handicap or totals lines and boost odds.
The Casino
Pinnacle is also a great spot to play casino games. Whether it be the slots, table games, video poker or the live casino, Pinnacle has many options for casino fanatics.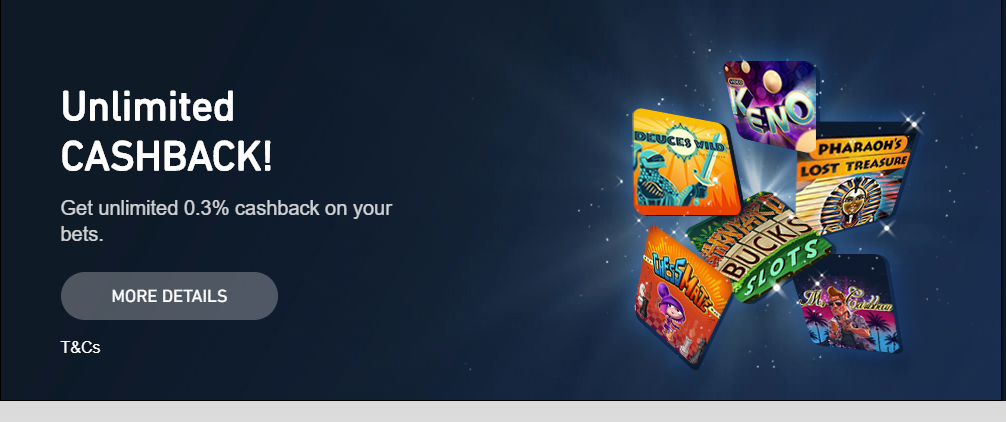 They also offer cashback games, which earns you 0.3% cashback (unlimited) on your bets. This offer is limited to their section of cashback games, which includes slots, baccarat, roulette and games like bingo, keno, and Jacks or Better.
Are You Not Entertained?
Apart of their entertainment section, Pinnacle has the option to bet on Game of Thrones. Who will sit on the Iron Throne at the end of Season 8?
Daenerys Targaryen and Jon Snow may be popular picks, but could there be an outlier with the capabilities to swoop in?

Betting on Space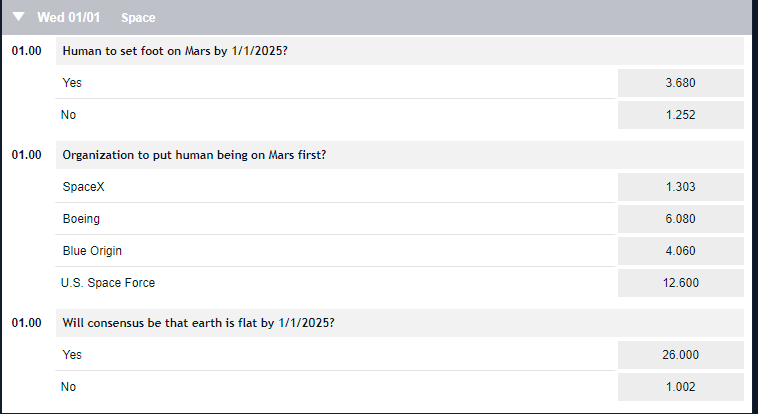 Pinnacle takes their betting options out of this world, as you can even wager on space!
Aside from their entertainment odds, you can wager on if a human will step foot on Mars by 2025, the organization to put a human being on Mars and if the earth is flat.
I'm definitely a fan of new and exciting wager options, but this is one I haven't seen before. I think it's pretty neat that Pinnacle offers this option, especially because this is a rare find in the betting game.
Being Resourceful
The internet is at our fingertips when we bet online, but Pinnacle has done all the research for you! Why scour across multiple pages and different links when you can stay on one page and gain all information needed?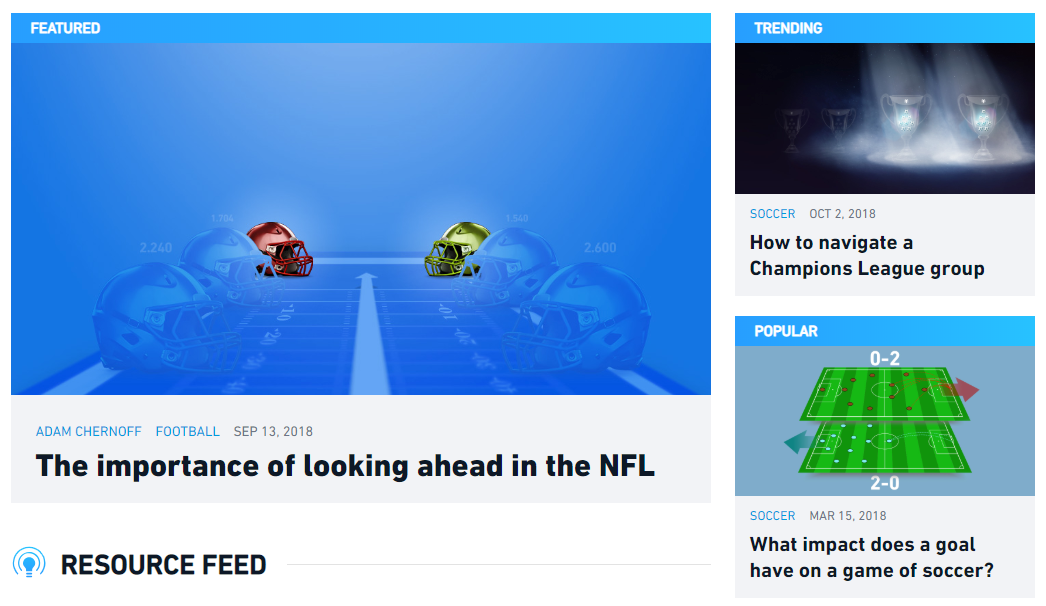 Pinnacle's betting resources is a great addition to the site. It allows users to gain knowledge without ever leaving the page. They provide many articles that are dedicated to match previews, as well as articles related to gambling in general and other questions you may not think of. Draws are prominent in soccer, but it may not be easy to predict. Well, Pinnacle has an article on predicting draws!
The authors writing these pieces are no slouches, either. From former professional athletes to Wall Street members, Pinnacle's authors are clearly top notch.
Conclusion
I think Pinnacle is a great place to wager on sports and play the casino. I like that they have dedicated authors willing to provide insight into different matches and sports, as well as providing tips for newcomers of the betting world.
They have a decent amount of sports available and a great number of leagues inside their respective sports. eSports seem to be of high value within the company as well.
I don't see any issues with Pinnacle. They have been in the game for a while and it's evident they are on the right path when it comes to sportsbooks.
Summary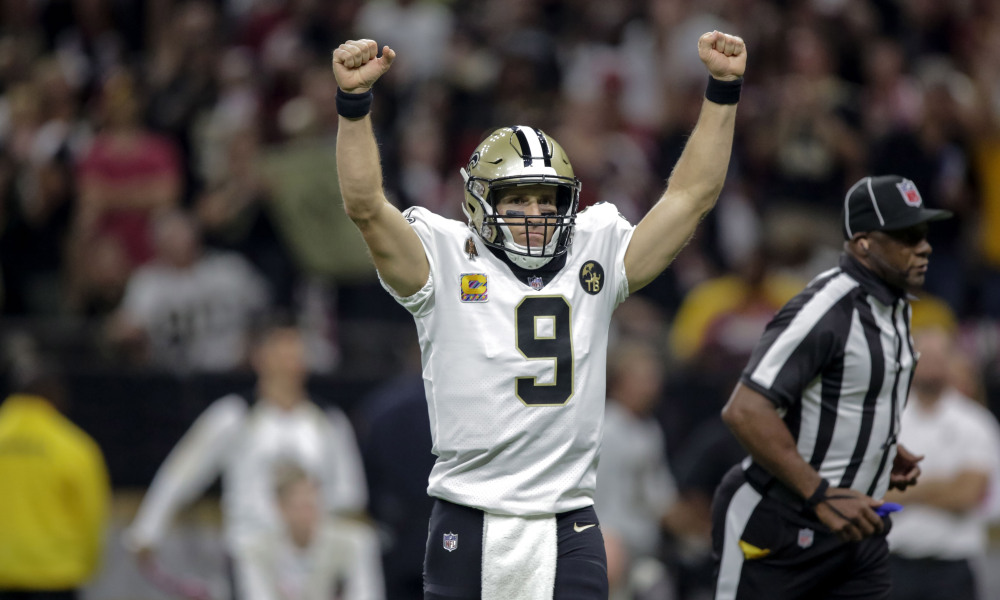 Article Name
At the Pinnacle of the Sports Betting World
Author
Description
Looking for the best odds around? Online sportsbook Pinnacle is at the top for a reason!
P.S.:
Want to know
1)
which online bookmakers offer the best odds so I can maximize my winnings on bets,
2)
which online bookmakers process withdrawal requests the fastest so I can receive my money ASAP,
3)
which online payment gateways offer the lowest transactional fees & highest limits,
4)
which online bookmakers accept US-based players, and
much more
??
Download the ultimate resource covering the online bookmaker industry by clicking on the green button below.

P.P.S.:
Bookmaker Info is now in
Español
,
Chinese
&
Indonesian
!! If you have any Spanish-speaking, Chinese-speaking or Indonesian-speaking friends who are interested in online sports betting, by all means feel free to let them know about our sister web sites:
Spanish:
http://bookmaker-info.com/es/
Chinese (Simplified):
http://bookmaker-info.com/cn/
Chinese (Traditional):
http://bookmaker-info.com/tw/
Indonesian:
http://bookmaker-info.com/id/

☆
【Want up-to-date sports betting odds & news delivered straight to your inbox?】
Send a blank email w/o subject line to:
bookmaker@getresponse.net
【Useful Links】
・
Bookmaker 101: The Basics
・
Step-by-Step: How to Register → Bet → Withdraw
・
Sports Betting Lingo: A-to-Z
・
Current Bookmaker Promotions
・
Betting Picks, Strategies & Tips