Looking for a bookmaker that offers events from all around the world? Look no further than Pari-Match.
The Russian betting company was established in 1996, meaning it's one of the veterans in the betting world. Pari-Match concentrates on European sports and delivers a well-rounded sportsbook that all users will enjoy.
Not only does Pari-Match offer online betting, but they also offer more than 400 physical betting shops in Eastern Europe. So if you're unsure about the legitimacy of Pari-Match, their professionalism in the industry can't be beaten!
The Sportsbook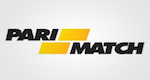 Pari-Match offers the usual when it comes to their sportsbook. Even though they cater to European bettors, you can still wager on basketball, ice hockey, baseball and American football.
They also offer the likes of rugby, field hockey, handball, boxing, billiards and much more. Basically, if there is a sport that can be wagered on, Pari-Match offers it.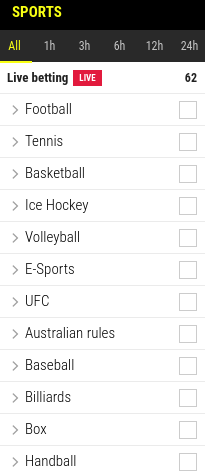 Overall there are more than 20 different sports betting options for users to indulge in. This great spread will keep fans entertained for quite some time.
E-Sports/Virtual Sports
Pari-Match is on top of the game offering both E-Sports and virtual sports. Want to bet on popular video games like Counter-Strike, Rainbow6, DOTA 2 and League of Legends? Well, Pari-Match is the place to be. They offer odds on all aforementioned E-Sports as well as many more.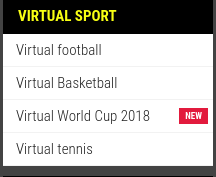 Virtual sports is also a huge thing in gambling. With virtual sports, you can get all the action of athletics, but virtually! Offered 24/7 you'll never have to wait to make a wager on virtual sports. Pari-Match offers virtual football, basketball, tennis and World Cup 2018 (football).
Miscellaneous
It isn't out of the ordinary for bookies to offer various other non-sporting event markets in their sportsbook. Pari-Match follows suit when it comes to their Miscellaneous section.
Do you think that humans will land on Mars in the relative future? Then you may want to place a bet on it. Yep, with Pari-Match you can bet on if humans will land on Mars before 2025. It's certainly one of the more outlandish bets out there, but that's what makes it entertaining!

The miscellaneous offerings don't stop there, either. Staying up to date on all things professional fishing? Why not throw some money on the Pike Cup 2019! I really like that Pari-Match's Miscellaneous section holds true to its name. It's very rare you see these offerings at other bookies.
Casino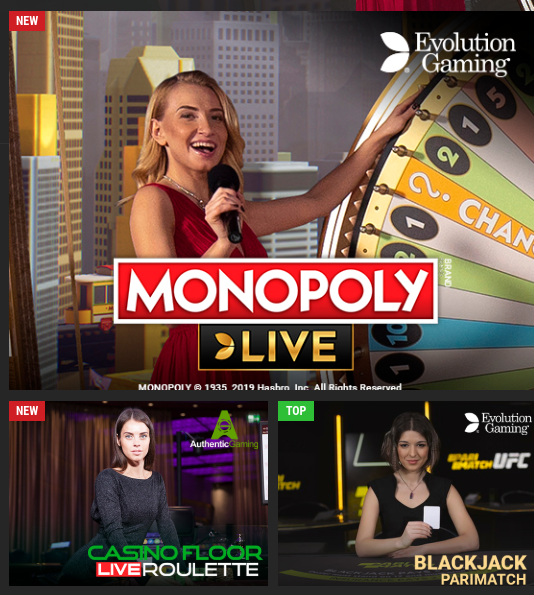 A bookmaker wouldn't be complete without dedicated casino section and Pari-Match is no different.
They have loads of tabletop games, jackpots, 3D slots, and video poker iterations to choose from.
Pari-Match also offers a live casino, which features blackjack, Monopoly Live, roulette and more. Overall, Pari-Match has a decent list of games for their casino.
Live Streaming
Want to watch the games you're betting on? With Pari-Match you can!
Don't worry about trying to find the game on cable. All you need to do is be authorized on the site, have a positive balance on your account and you're all set. This is a neat feature and certainly a plus.

In a time when more and more people are cutting the cord, being able to still watch live sports is something that will certainly bring users to Pari-Match's site.
Live streams are available in high-quality and are free.
Promotions
Every sportsbook needs its own promotions. Reason being is that it entices users to sign up for their site while offering bonuses for new and existing players. It's safe to say that Pari-Match offers some great promotions.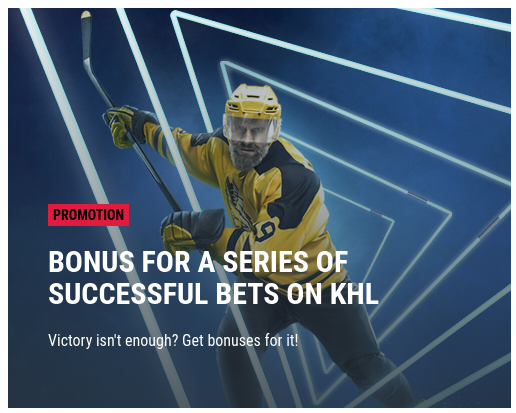 One thing I really like is that Pari-Match will reward users for successful bets on KHL (Russia's version of the NHL). You'll receive a bonus if you successfully place bets on the KHL and win. You can't beat that!
You can also multiply your winnings with certain promotions and receive insurance in BetGames with a 20% cashback on lost funds during the weekend. Seems like a pretty sweet deal.
They also offer exclusive promotions for their Live Casino as well as poker.
Mobile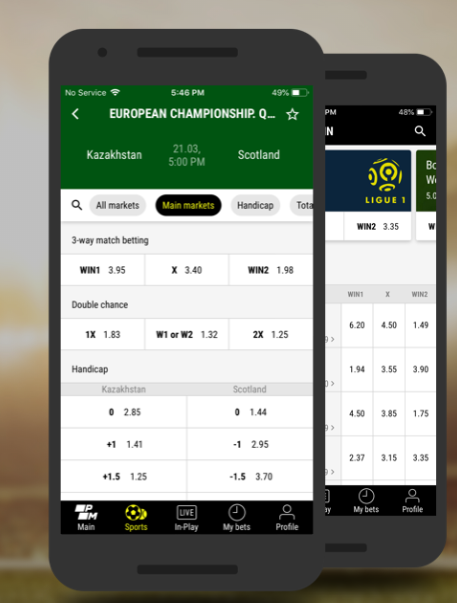 Don't worry if you cannot make a bet on your computer at home. Pari-Match offers a mobile app that allows users to play anytime, anywhere. It is currently available for iOS and Android devices.
Their mobile app offers a user-friendly interface, cashout service, and live betting and BetGames. If you're a serious bettor always looking at the odds, this app is a necessity.
Currencies
Pari-Match is a solid option for European players due to their offerings of European sports. With that being said, they also offer different currencies that are common across European bookmakers.
They offer 10 different betting currencies. They offer Euro and US Dollars, but they also offer the likes of the Tajikistani Somoni, Moldovan Leu, Ukrainian Hryvnia and other betting currencies their competitors don't offer.
It's a small thing to have but has a large impact. Bettors won't have to worry about converting prices because Pari-Match offers currencies not found anywhere else. That is a big plus!
Conclusion
Pari-Match offers everything you could ever ask for in a sportsbook. They offer a solid size of sports to bet on and a great casino feature as well. They also have some decent promotions running that should be taken into consideration for newcomers to the betting world.
Pari-Match also has 24-hour live chat support, although it is only available in Russian and Ukrainian.
One thing to make sure of is to change the site into the proper language. Located at the top left of the site, the webpage can be displayed in five different languages.
Jump in and have fun. Pari-Match is a great selection for a sports bettor and one that has a wide variety of sports, games, and promotions to choose from.