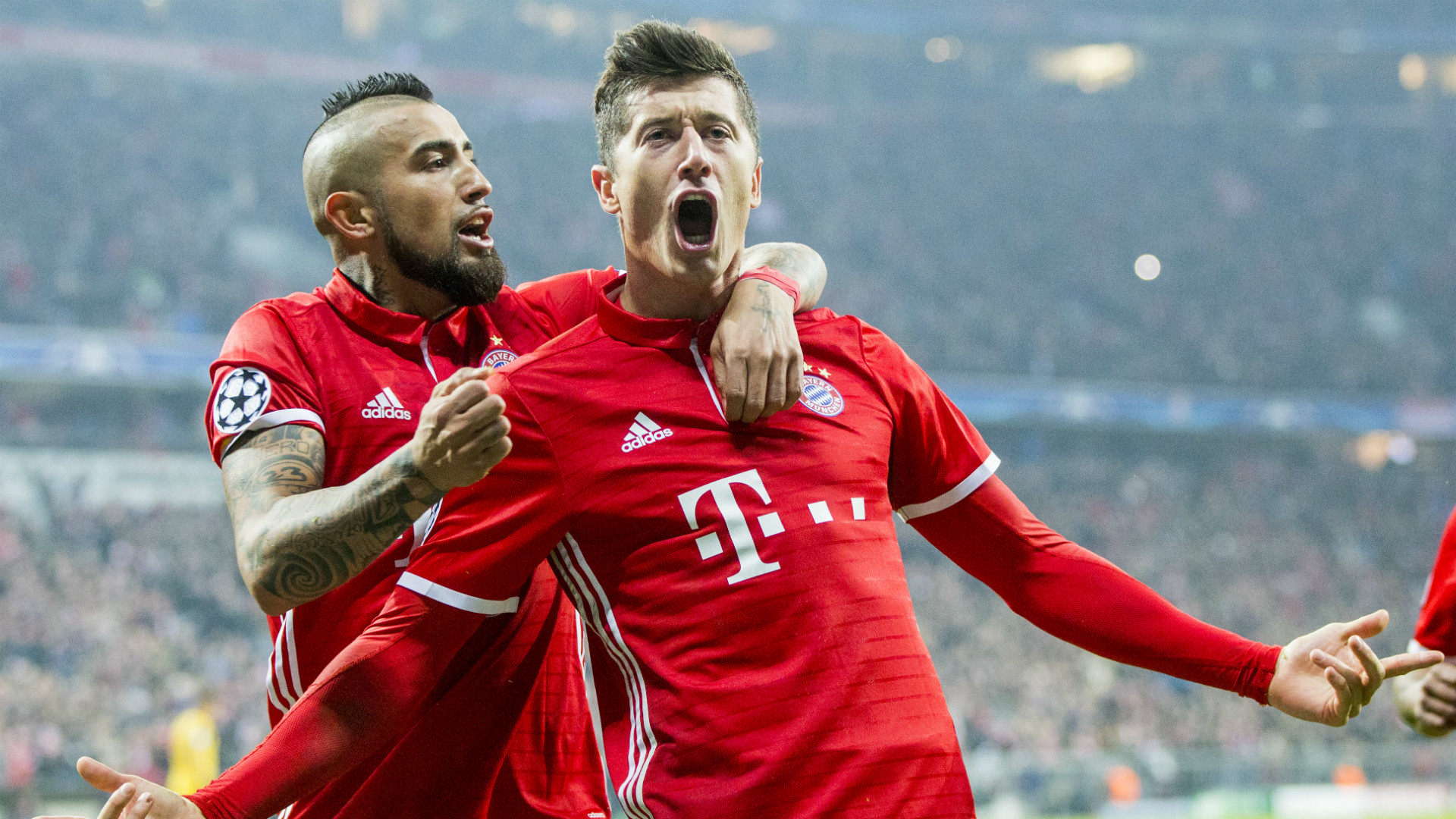 The online bookmaker in our spotlight this week is mybet. Founded in Germany in 1998, mybet immediately grabbed my attention because of its simplicity and organization.
Football & Promotions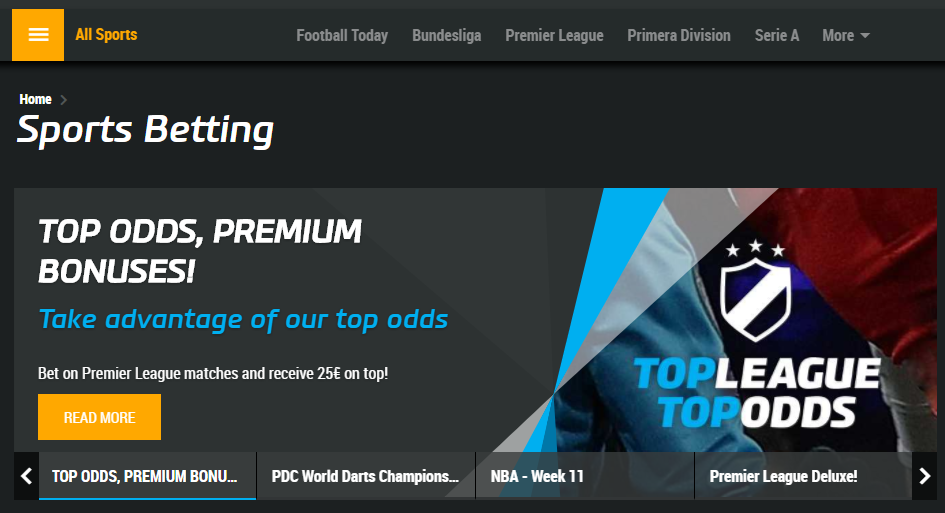 Being a bookmaker from Germany, it comes as no surprise that football (soccer) is the sport that is highlighted the most on the front page with top leagues Bundesliga, English Premier League, Primera Liga, and Serie A taking the center stage.
I really like the Football Today link because if you are in the mood to place wagers on football matches, all you have to do is click on the relevant link and it will immediately show you the day's odds and matches.
The promotions and bonuses also caught my attention right away because receiving 25 euros to bet on Premier League matches sounds like an opportunity that cannot be passed up!
Ice Hockey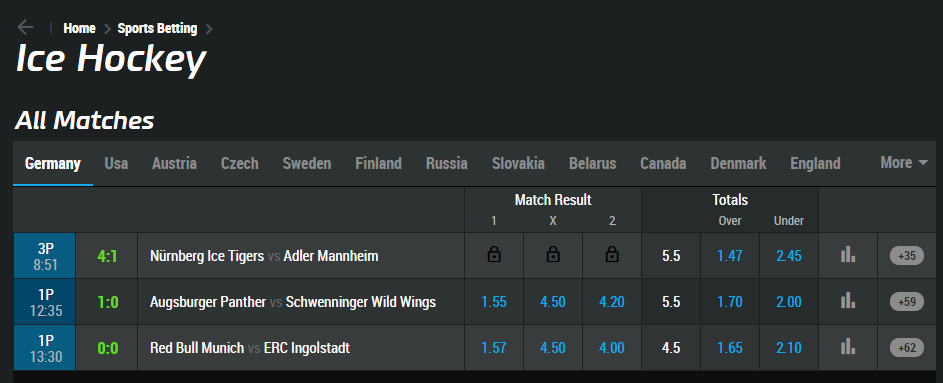 If you are big on ice hockey, mybet has the odds available for hockey matches all around the world.
We all know that the NHL and KHL are the top ice hockey leagues in the world, but you can also find the latest odds for ice hockey matches in Canada, Czech Republic, Sweden, Finland, Slovakia, Belarus, Denmark, and England.
Yes, they do play hockey in England.
Stepping Into the Virtual World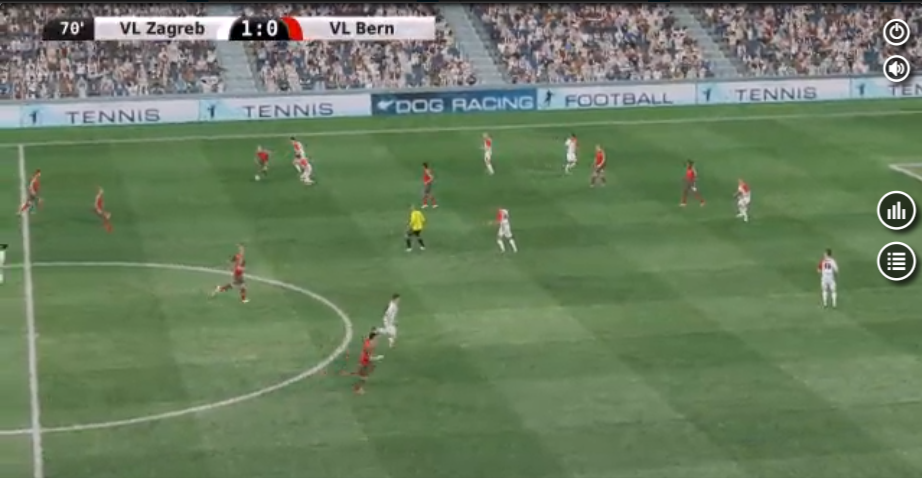 You are probably wondering why you have never heard of VL Zagreb or VL Bern. Don't worry, it's a perfectly normal reaction.
Remember, I want you to take your love of sports to the next level and I really believe you will when you begin placing wagers on Virtual League football.
This reminds me of the times when I used to play FIFA on my Nintendo 64 but sometimes I would get sidetracked and before you knew it, there was a demo going on of the computer playing the computer.
I don't know about all of you, but back in the day if I saw a demo of Brazil playing Vanuatu, I would have surely bet all my allowance on Brazil!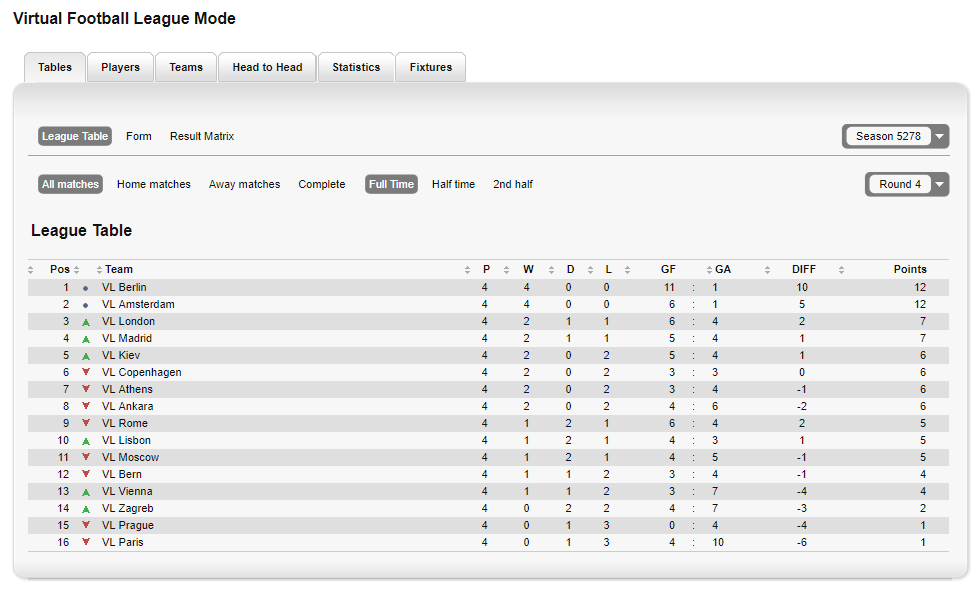 If you are having cold feet about placing wagers on Virtual Football, then maybe the live table and player statistics will help you change your mind.
Bottom line, get to mybet ASAP if you are ready to place a wager and watch the computer in action!
Casino

Like I said earlier, mybet is very organized and that is why it is a good idea to pay attention to the top menu and select Casino. We all know that everyone likes taking vacations to Las Vegas but there are plenty of casino games available to play. Are you ready for a virtual trip to the casino?
Changing 500!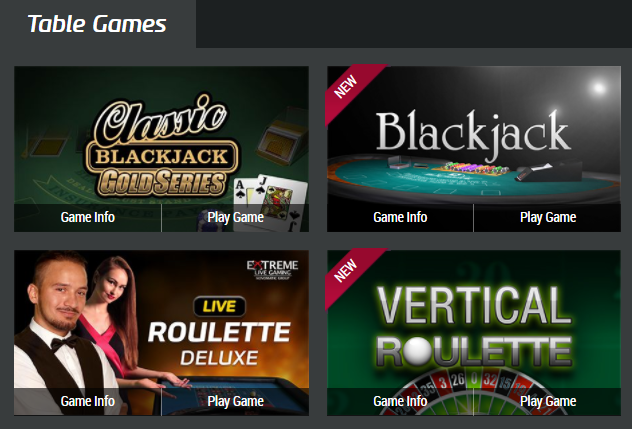 Do you love playing blackjack or different kinds of roulette? The tables are calling your name. Depending on where you live, Las Vegas might be too far for you to make a quick weekend trip but playing table games at mybet will most likely decrease any chances of you waking up in the morning and finding a tiger in your bathroom. Not making any promises or guarantees!
Slots Slots and More Slots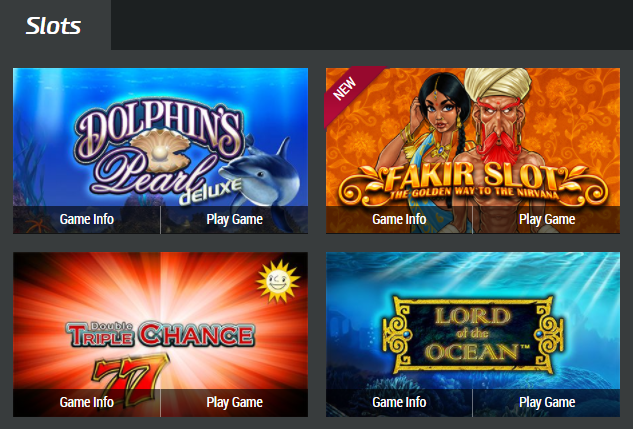 The great thing about mybet is that you can read game information before you decide to play. No pressure at all and if you ask me, it is much more convenient to read about a new game in the convenience of your own home or favorite coffee shop.
More Virtuals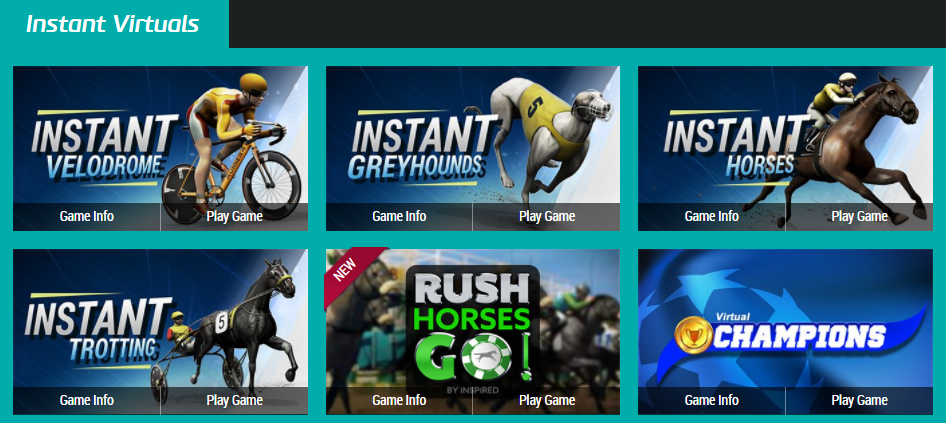 I hope you got excited about virtual sports because with instant virtuals you don't need to go to the dog track to place a wager on a greyhound.
If you aren't big on Virtual League football, then try out Virtual Champions League! Game information is available and you can always play for fun before you are ready to take that next step into the world of online gambling!
Can you go to a casino in Vegas and ask them to play the game for fun before betting with real money?

Back to Reality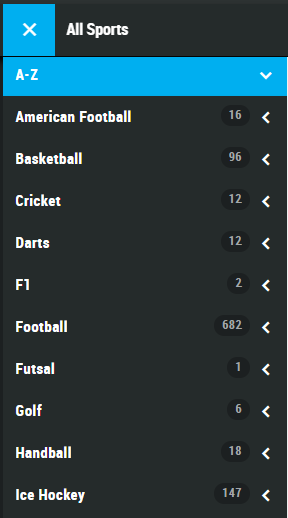 Okay, by now you are probably very excited about virtual sports and virtual casino games but now we must get back to the basics.
It is in this category where I feel there might be one negative because if you are a baseball fan, it doesn't look like you have the opportunity to place wagers on Major League Baseball games using mybet.
If you are an expat living in Europe and you like using mybet, then my advice to you is to start paying attention to cricket.
With mybet you can place bets on American Football, Darts, Formula 1, Futsal, Nascar, Golf, Handball, Motor Bikes, Rugby League, Rugby Union, Snooker, Tennis, and Volleyball.
Aside from football and ice hockey, the other two sports that have plenty of betting options available are basketball and tennis.
With mybet you can place wagers on NBA matches and top basketball leagues in European countries such as Germany, Italy, Spain, France, Poland, and Lithuania.
If you are big on basketball all over the world then there is also the option of placing bets on basketball leagues in South Korea and the Philippines.
More Football
Although mybet is big on highlighting the top football leagues, it doesn't mean you can't place wagers on your favorite teams in leagues that do not compare in popularity with Bundesliga, La Liga, or EPL.
The Ukrainian Premier League is always a battle between Shakhtar Donetsk and Dynamo Kiev, but the outright odds are available. Will 2018 be the year that Dynamo Kiev reclaims the Ukrainian Premier League Title?
Assistance is Always Available

All the answers to your questions are available by way of Frequently Asked Questions and you can always get help through live chat, email, and telephone.
The bottom line is that mybet is available to address all your inquiries.
I hope you enjoyed this review about German bookmaker mybet and don't forget that our Bookmaker Guide is available for you to download if you need further assistance as you take your love of sports to the next level!