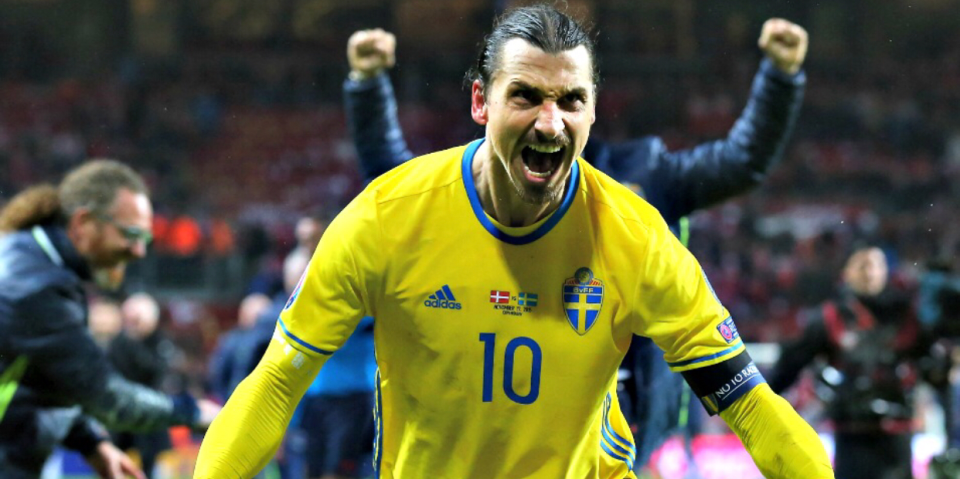 This week we will be focusing on European online bookmaker Betsson. Established in 2000 and located in Sweden, Betsson has sponsored professional sports organizations (Arsenal and Valletta F.C.) while winning numerous awards from eGaming Review. Specializing in European sports, Betsson offers In-play betting, live dealer casino games and 24-hour live chat support.
The Homepage
Betsson's orange, white and black colorway is certainly eye-popping. When you open the webpage for the first time, you're greeted with different promotions Betsson is currently running. Smack dab in the middle of the homepage, Betsson really wants to inform new users of their existing promotions. There are multiple bonuses for new users and Betsson makes it worthwhile to register at their site.

Up and above the enticing promotions, users will be able to locate the different betting options for players. Sportsbook, Casino, Live Casino, Poker, and Bingo are the multiple options for users to browse and participate in.
Money Talks and Betsson Speaks Your Language

Betsson is a site that focuses on European sports (for the most part). With that being said, Betsson does a terrific job supporting many different users in many languages and currencies.
Available in 17 languages, Betsson accommodates many dialects. There are 9 different currencies available on Betsson, including USD, GBP, and EUR.
The only downside to Betsson is that the sports betting site is not available in 40+ countries. It's a bit of a bummer that Betsson isn't available to all countries, including some European countries like Denmark and France.
Sportsbook
Once you're all registered with Betsson, clicking on the Sportsbook will bring you to the many sports available to bet on. When I clicked on the Sportsbook tab, the screen was a tad overwhelming. There is a lot of action going on with the page. If you're an inexperienced bettor the page may confuse you or steer you off, but it's controlled chaos.
On the right side of the page, you see live games happening right now. From football to basketball, ice hockey and more, one of Betsson's main selling points is live-betting and they certainly showcase those options.
The middle of the page is focused on games that are upcoming and starting soon. What I like about this feature is that I can open the Sportsbook and my eyes will go directly to the games starting soon. This is great because if I need to place a last second bet it can be placed rather quickly.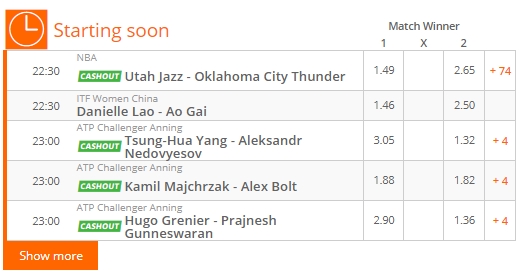 On the left side of the page is the list of sports provided for Betsson to place bets on. There is an abundance of options available for the many listed sports. Betsson seems to have a solid variety of not only the sports listed but sports leagues available. From popular sports like the NFL, Premier League and Champions League to darts, Icelandic handball and international badminton, I am a huge fan of Betsson's wide variety.
I am a tad surprised that Betsson doesn't give users the option to place bets on professional wrestling (WWE) or entertainment. Maybe those topics are too obscure and are not apart of the huge betting market in Europe.
Feeling Like Football?

The sport of football is the bread and butter of the site at Betsson. There are over 15 different countries you can place bets on, and over 50 leagues available for betting. If you can think of a country/league that has professional football, chances are you'll be able to place a bet within any parameter.
Betsson also has daily specials, and as you can probably guess, it features a lot of football. Being a European site, it's no surprise that Betsson has many betting options available on football, but even I'm surprised at the number of different leagues and countries available.
Of course, you can place bets on International matches, including the World Cup, which means this will be a popular site in the summer as the World Cup is played.
Even the transfer market is another betting option. Right now you are able to place bets on the next Arsenal manager, which means keeping on top of the transfer market will be just as important as watching the matches take place.
Do you need support?
To be frank, I am not a fan of support systems or help centers on betting sites that involve me submitting a ticket and waiting for a response through e-mail. If I have an issue, I want it solved as soon as possible.
Betsson allows me to chat with a person on the other end and we can work together to fix an issue, which is a big plus. If you prefer an e-mail response or to chat with someone over the phone, Betsson has those options as well. It's great that Betsson offers three different options to contact the site to solve problems while providing FAQs and answers.

Conclusion
In conclusion, I am a fan of Betsson. There are multiple betting options across an abundance of sports and even music, politics and the ever-emerging eSports are all fair game. The site has betting options for newcomers and veterans. The live chat is a great option as it allows users to be in touch with operators rather than automated responses. Help and guidance are available at the top of the main page for sports betting and provides in-depth guidance on the different jargon of sports betting and what everything means.
Betsson has multiple languages and currencies for bettors but mostly accepts only European players with some exceptions. All in all, if you're a European gambler that is looking for a one-stop online bookmaker for all of your needs, Betsson does a terrific job accommodating. As mentioned, it may be overwhelming for new users but Betsson has multiple resources to ease the entire process.