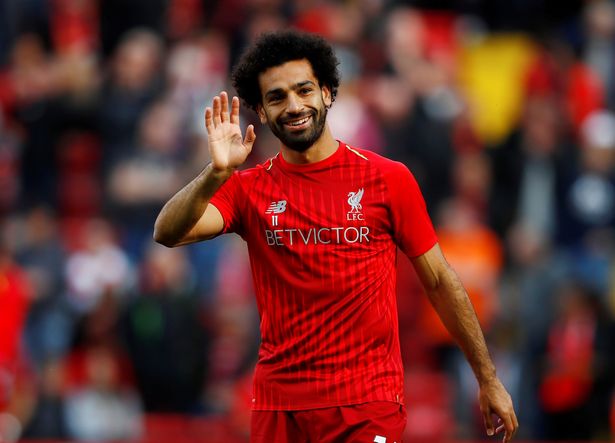 Involved in sports betting since the 1940s, BetVictor has been in the game for quite a while. Located in Gibraltar, BetVictor specializes in British sports, in-play betting and offers live dealer casino games.
Built off their reliability, BetVictor has sponsored some prominent names in professional sports. They have sponsored horse racing, including having their own BetVictor Gold Cup. They are also the current sponsor to Liverpool F.C. and Chelsea F.C. while sponsoring sports such as snooker, darts, and the British Masters.
Offering 13 different currencies, BetVictor was the 2009 Asian Live Gaming Operator of the Year.
They know what works in the sports betting game, which should leave customers satisfied. From their casino to sportsbook and virtuals, there is something for everyone.
They may be veterans in the game, but that shouldn't scare any newcomers. They offer tools and resources that will help customers place intelligent bets. BetVictor's site feels as if they want to help their users, rather than just being a site that is happy to take your money.
If you need support at any time, BetVictor also offers 24-hour live chat support.
The Sportsbook
BetVictor is strong in British sports, meaning they offer a great selection of leagues in soccer, as well as offering popular sports like tennis, floorball, cricket, handball, snooker, and rugby.

BetVictor also offers popular sports like ice hockey, basketball, and American football. Being around the sports betting game for many years is no easy feat, and BetVictor has a classic sports lineup to back their historic site.

You can find pretty much everything here. Politics and entertainment are also some other betting markets offered by BetVictor.
Overall, BetVictor provides a quality sportsbook that puts them above many of their competitors.

Virtual Sports
Virtual sports are another great way to place bets and get involved in the action. It's a popular feature with many bookmakers, and BetVictor is one of those companies offering the virtuals.
With live, 24/7 action you can bet on virtual sports day and night. They constantly have virtual sports to wager on, which includes football, horse racing, greyhounds, speedway, motor racing, track cycling, and tennis.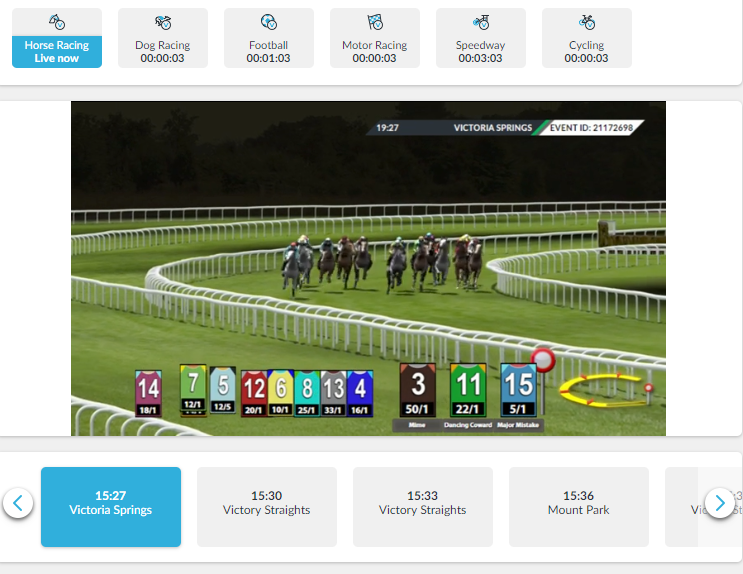 With so many options, you'll never run out of virtual sports to wager on. Literally, they offer horse races every three minutes!
If you cannot attend an event, this is the next best thing. Equipped with HD graphics, the streams include an atmosphere similar to being at the event. Modeled on real-life grounds, the crowd sound effects and live commentary make this option top notch.
Good Boys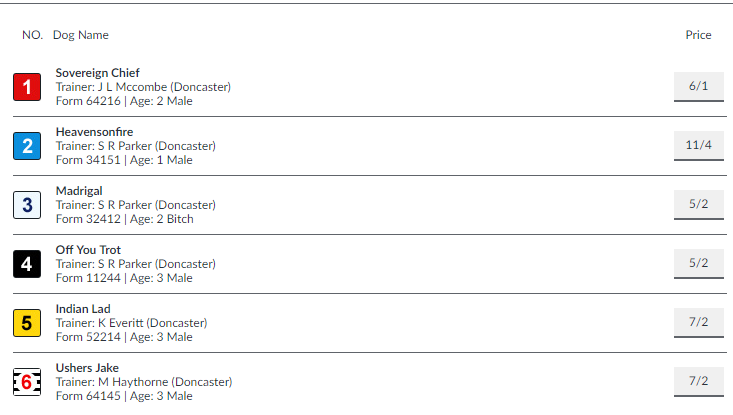 Dogs may be man's best friend, but they are also a staple in the sports world and betting scene. Racing greyhounds has been around since the late 1800's and is a popular betting option, especially in the United Kingdom.
BetVictor says they will bring you closer to the greyhound scene with a live streaming service of afternoon racing. They provide insight and analysis of the races and they reassure users that if a hare is running, BetVictor will have the live greyhound odds.
It's an old and timely tradition to race greyhounds, so it makes sense that a sports betting company with decades in the game has greyhounds available to wager on.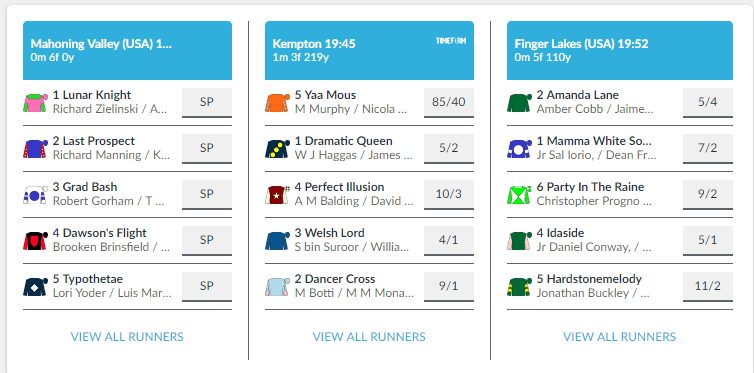 No Horsin' Around
Much like greyhounds, horse racing has been prevalent in betting for many years. You can bet on the virtual horses or you can wager on the real thing.
BetVictor's Betfinder tool is clutch for horse racing. With the tool, you can gain a vast amount of knowledge on a particular horse, helping you place an informed bet.
You can search through abilities, odds and edges over an opponent. I think this is a great tool and something everyone can benefit from.
In-Play
I think BetVictor's set up for their in-play page is clean. It is easy on the eyes and easy to access. The page is essentially set up for current games and upcoming games. This means you can take a look at live games and make a bet on games currently happening, or you can scout out upcoming games and prepare.

I am a fan of in-play betting. Users can wager on what they think will happen or how the flow of the game is going. It adds another element to sports betting as well as makes the games more entertaining when watching.
The Bet Calculator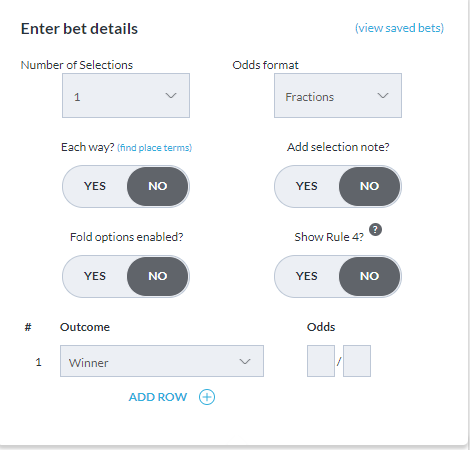 Veterans of sports betting may not think of this as a premium feature, but I think it is great for newcomers. The Bet Calculator allows users to work out potential winnings. All you need to do is enter the odds and stake and it'll tell you how much you could win.
For users starting out with betting, this is a tool that can keep them informed. Some sites also have this but there are barriers you need to jump over such as officially signing up or other roadblocks.
BetVictor's tool is free to use for anyone, even if you are not signed up or logged in.
Offers and Promotions

BetVictor treats their current users well, while also offering some enticing promotions to welcome new customers and bettors with one such example being new customers can receive €50 in free bets when they bet €10.
They also offer welcome packages for the casino as well as offering games of the week that can earn you additional money and bonuses.
Conclusion
I genuinely believe BetVictor is a serviceable spot for veterans in sports betting and newcomers. They have all the tools to help anyone succeed and take pride in doing so. I think they offer a great selection of sports and bettors from around the globe will be satisfied.
I would have liked to see a section for eSports as it is continuously growing in popularity, but that may be nitpicking at this point.
Offering a solid sportsbook, casino and virtuals is a great way to stay in the business for a while, and BetVictor knows all about longevity.