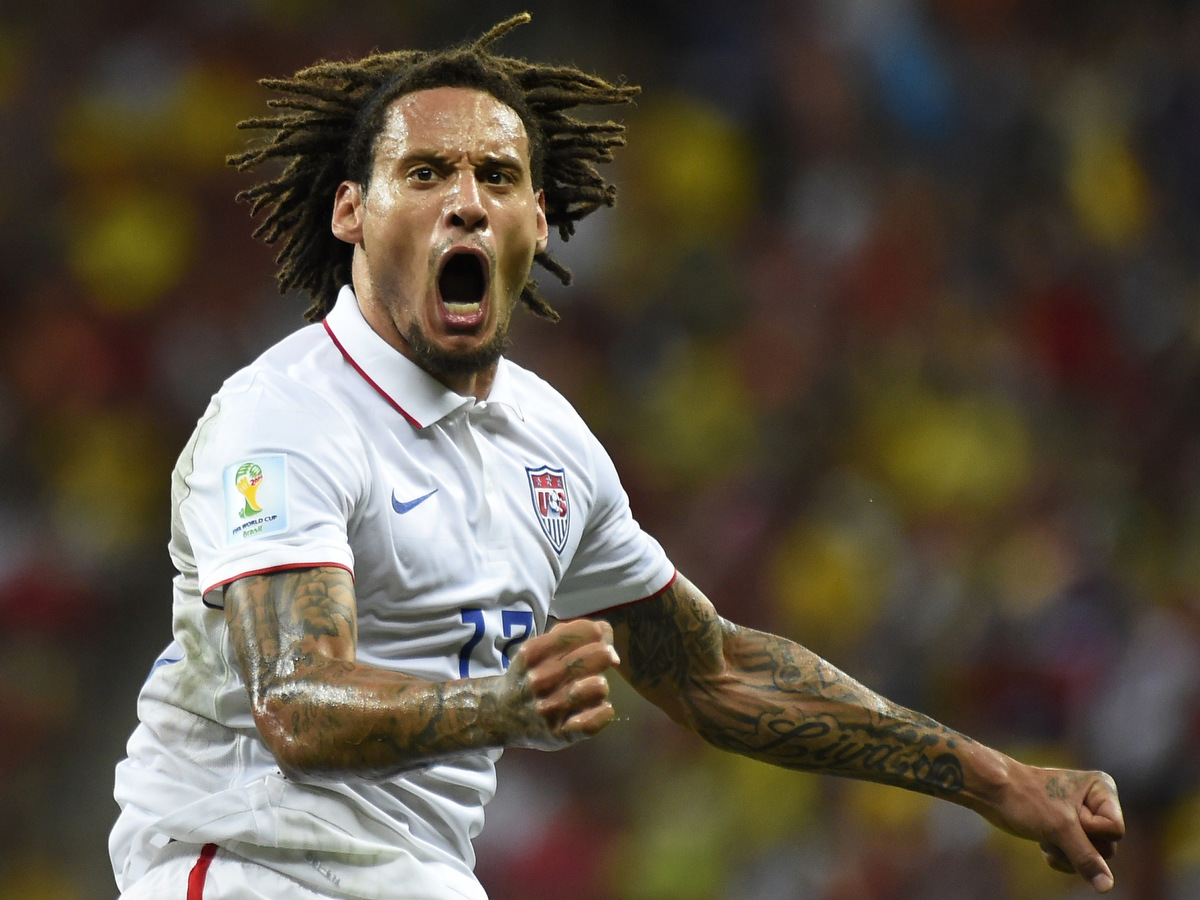 This week we'll be taking a look at a relatively new company to the betting game. Established in 2010 and going live in 2012 in Curacao, 18Bet is a company that specializes in Asian handicap for the European market. Bettors can use Asian handicap odds for events catering to the masses in Europe. With 24 betting currencies, 18Bet really taps into different markets with what they offer.
Players are allowed one free withdrawal each month. If you are to withdraw multiple times within a month, you will be assessed a withdrawal processing fee up to 8%.
As we know by now, I am a huge fan of 24-hour live support (which 18Bet offers). 18Bet also offers their users in-play betting as well as live dealer casino games.
The Homepage
Not to judge a sportsbook by its cover, but when you arrive at 18Bet.com, the site reminds me of those pop-up advertisements that you would close right away before your computer endured a virus. I hate to be negative towards their homepage, but it looks more like a popup spam site than an actual betting website.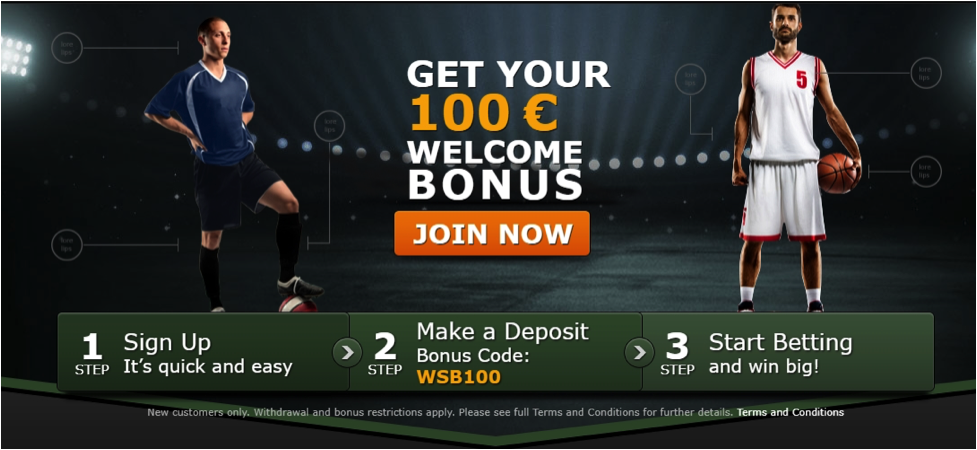 Just because I am not a fan of how the homepage is set up, it doesn't mean 18Bet doesn't get information across to its visitors. 18Bet informs new users that they will receive a 100€ welcome bonus just for signing up. Also on the webpage, 18Bet relays the message that they are home to live betting and live casino.
The Sportsbook


18Bet displays their odds in five different formats: Decimal, American, Malay, Hong Kong and Indonesian. They also have different views to look at odds, including Asian and Euro View.
The images show the difference between Euro View and Asian View. In Euro View you can see how the live betting differentiates between the Asian View.
Euro View

Asian View

If you come to this site to bet on a plethora of sports, you may be disappointed. 18Bet has a solid selection of soccer betting options from 60+ countries including the World Cup and Champions League. However, their other sports are lacking. 18Bet offers popular sports like basketball, tennis, baseball and ice hockey, but doesn't offer sports such as golf, mixed martial arts or cricket.
eSports is also not available on 18Bet's sportsbook, which is rather disappointing. Games like CS:GO, Dota 2 and League of Legends are huge in the Asian market, so I think 18Bet is missing a real opportunity for bettors here.
World Cup

The World Cup will be a betting frenzy this summer and 18Bet will have you covered. 18Bet has multiple betting options for the World Cup. You'll be able to place bets on who will win each group, who will be the top goal scorer and who will win the World Cup.
18Bet also has other betting options that will satisfy any bettor looking to wager during the World Cup. 18Bet has their own tab for the World Cup, so you know the site is serious about providing their users with an unreal betting experience.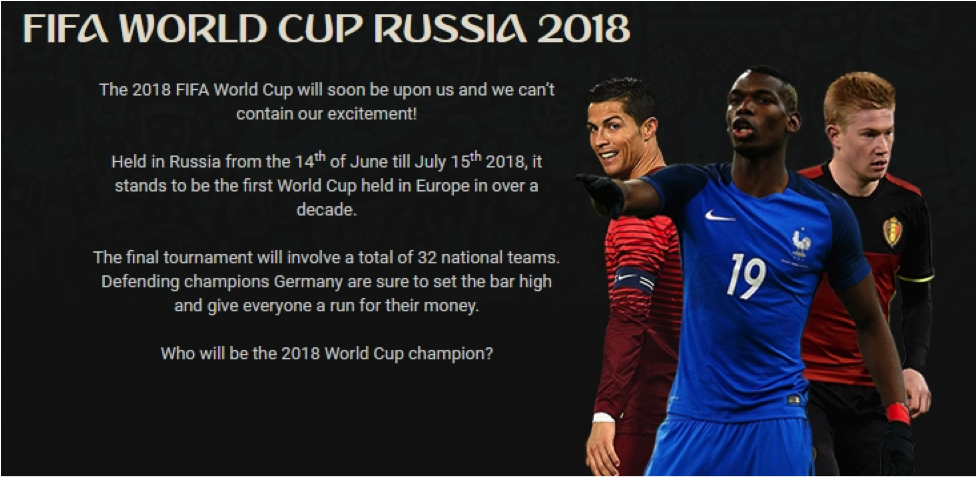 Casino and Gaming
I knocked how 18Bet's homepage looked when arriving at the site, but I will certainly give them credit for their casino page. As you enter the casino page of the website, your eyes are greeted with wonderful colors and multiple gaming options. I think this is huge for the site and is definitely a plus.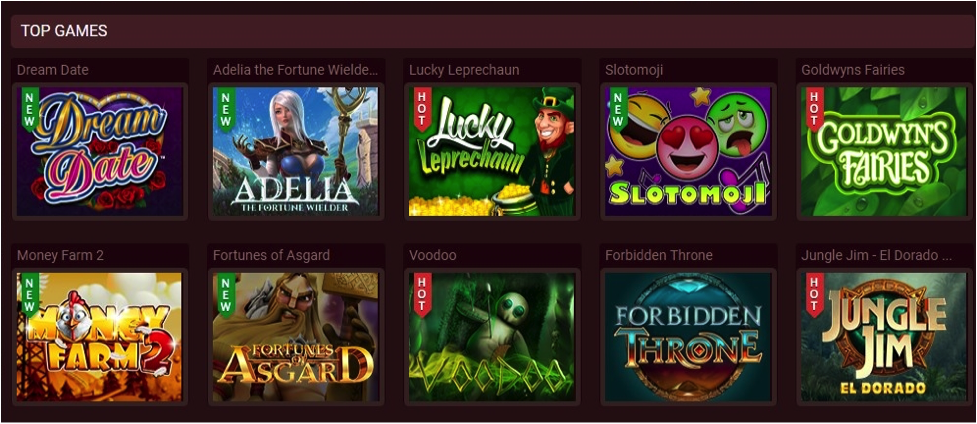 Like the casino portion of the site, clicking on the gaming tab brings you to an identical layout of the casino tab. As mentioned, I think it is solid. The colors are popping and 18Bet should look at updating their webpage to be as eye-catching as the casino and gaming tabs.
Promotions
Users will be happy to know that 18Bet offers promotions for sports and casino. There are seven different promotions offered by 18Bet for their sportsbook, including a personal sports bonus. This bonus allows you to contact 18Bet and request your own personal bonus.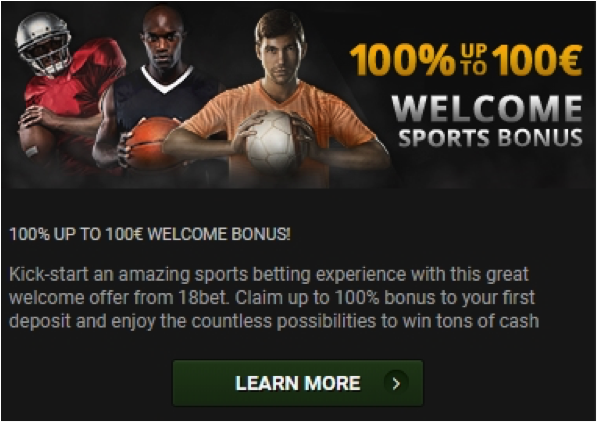 If the casino is your game, 18Bet offers bonuses on table games, Monday surprises and even has a special dedicated to wacky Wednesdays.
Do you require assistance?
18Bet may not offer numerous options to contact them about issues, but they provide two solid contact methods. If you need immediate assistance, you can chat with someone from their live support team 24/7.
If the issue does not require immediate assistance or you just have a general question, 18Bet offers their users the ability to e-mail.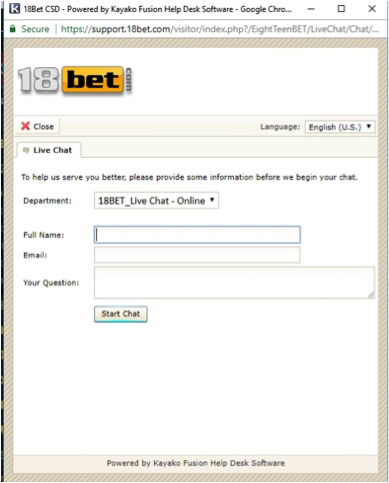 Conclusion
I think 18Bet has potential, especially if you're looking for Asian odds for European sports. They deliver as advertised, which is a big plus. However, I think the lack of sports really hurt the site. While having too many sports makes sites seem clustered, more variety in their sports offerings would be huge. 18Bet has only been on the scene since 2012, so there is room to grow as well.
For now, I think users could look elsewhere for their betting needs. 18Bet's Asian odds is something users may be looking for, but there are other sites that can deliver in ways 18Bet cannot. The site seems rather basic. I do like that 18Bet offers live betting, but the site is missing many bells and whistles offered by other companies.