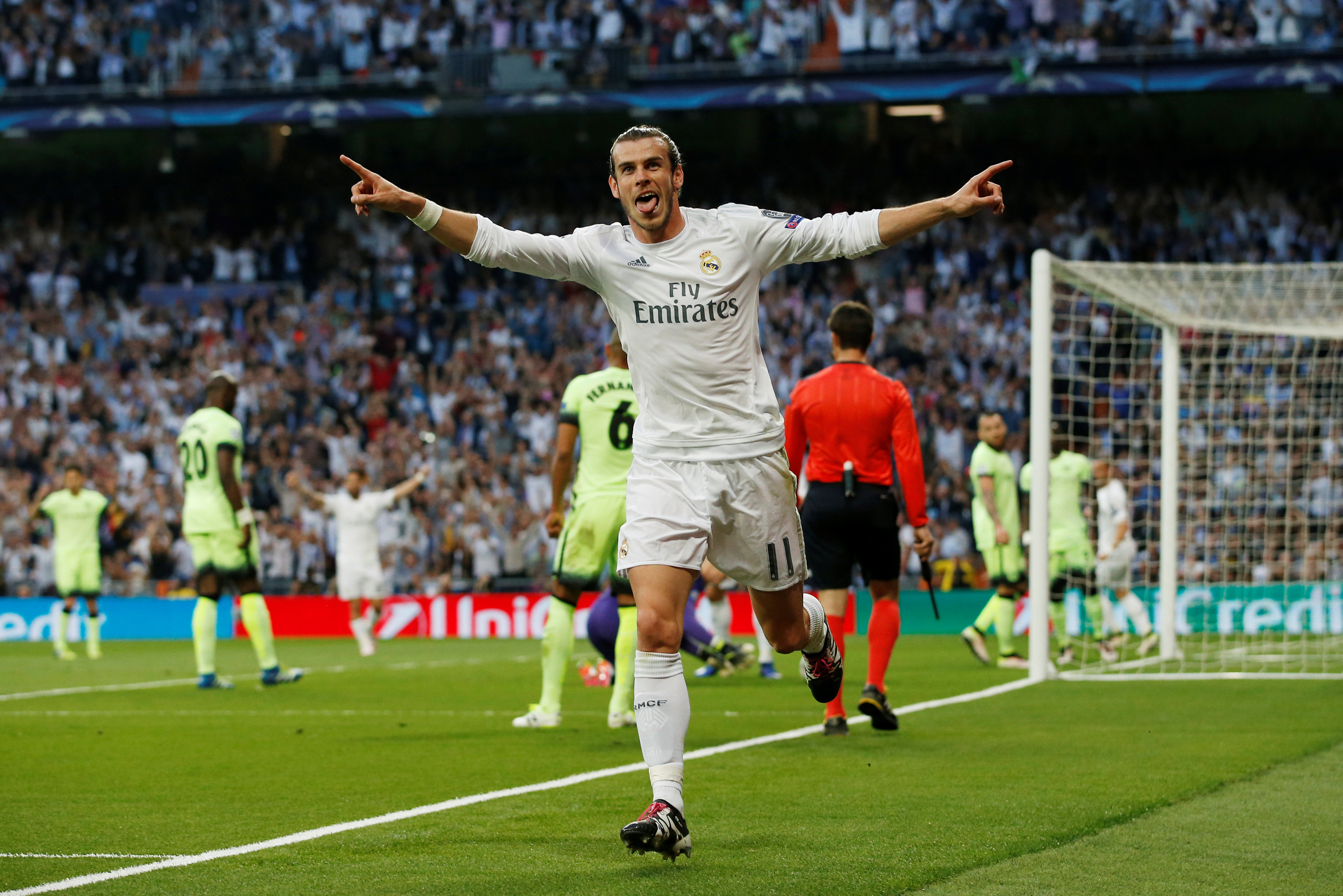 Less than a year ago I was brought into the world of online sports betting when I was asked to be the host of The Bookmaker Podcast. I must say that it has been a fun ride so far, but it has also been a learning experience.
There are plenty of online bookmaking sites on the World Wide Web but bet365 is one of my favorites.
bet365 is easily accessible and there are plenty of sports available for online betting ranging from American football all the way to volleyball and winter sports.

If you aren't a follower of the most popular sports then no problem at all, you have plenty of opportunities to place bets on your favorite horses or greyhounds.
Not a fan of team sports or races? bet365 has the odds for upcoming boxing and UFC fights to get you hyped up for ordering pay-per-view.
If you are from the United Kingdom and can't stand the National Football League (NFL), you can place wagers on Rugby League or Rugby Union.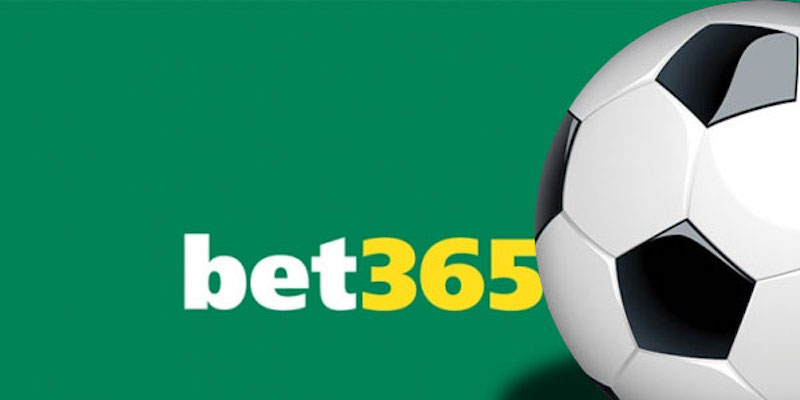 I can go on and on about bet365, but I would prefer to narrow things down by talking about the pros and cons of bet365.
Available Sports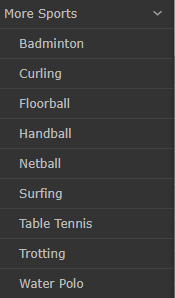 As mentioned earlier, there are a plethora of sports to place wagers on. Besides volleyball and winter sports, you can also place bets on cycling, cricket, futsal, badminton, curling, table tennis, etc.
For the people who live in the Land Down Under, the game lines are always available for Aussie Rules Football!
Soccer, Soccer, Soccer!
If you are an avid soccer fan, there are plenty of leagues for you to choose from for placing wagers.
You can place bets on teams in all the top leagues and tournaments in the United Kingdom.
There are leagues out there that you probably thought didn't even exist, but they are there. Trust me!
Did you ever think you would find yourself placing a bet on the Cameroon Cup? I haven't yet but I find the Ethiopian Premier League much more intriguing.
If you are passionate about football (soccer) in the Middle East, you can place a bet on which team will get promoted to the Iranian Pro League.

Asian Handicap

If you enjoy betting on soccer but absolutely hate it when a tie game ruins your day then going with the Asian Handicap option is your best bet.
For instance, place a wager on West Brom starting the game with a 1.5 or 2.0 goal advantage. If the game ends in a tie or Liverpool wins by one goal, you win based on the 2.040 payout!
The Asian Handicap basically eliminates the draw from the betting possibilities. If Liverpool wins by two goals, you still win (although not the full amount).
Live Streaming
Isn't it annoying when you have something riding on a big game, but you are unable to watch? Live streaming is available at bet365 and all you need is a username and password to access this great feature.
In some cases the live stream may be unavailable, but the sports data journalists are always doing their jobs to make sure you know who is close to scoring or which team has a free kick in an exciting match of football/soccer (depending on where you live in the world).
Do you love the English Premier League but don't have cable or satellite service? Then bet365 is the answer to your problem.
You can place a wager on your favorite team and watch the match in the comfort of your home, office, or favorite coffee shop. It's all up to you!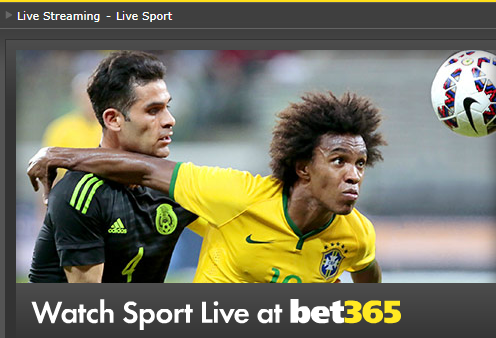 Live Scores & In-Game Betting
When you access the live streaming feature, you also get live scores. Is it possible you might forget to place a wager prior to the start of a big game or race?
Of course, we are only human but bet365 has live in-game betting to bring excitement to the world of online bookmaking.
Deposits/Withdrawals
Like at most online bookies, you don't need an e-wallet, however it is a good idea to have one.
With Neteller as one example there are no fees for depositing or withdrawing and the processing time is instant for deposits while the longest you have to wait to withdraw funds is twelve hours.
Even though it is a good idea to have an e-wallet, bet365 still accepts credit card transactions for deposits and withdrawals for most countries.
Payment is available in American dollars, Euros, and seventeen other currencies.
Stats, Stats, and More Stats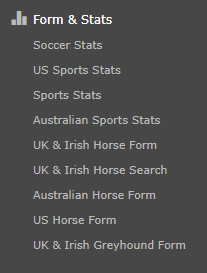 Scroll to the bottom of the page and you can access stats instantly ranging from soccer, U.S. sports, and horse races from the United Kingdom to Australia.
The bottom line is that bet365 has all the stats you need to help you place the best wager!
Promotions
There are plenty of promotions available on bet365 especially when you open an account. But the promotions do not stop there.
The Euro Soccer Bonus can give you up to 100% bonus for accumulators on top leagues, refunds are possible for matches that finish 0-0, and there is also auto cash out.
Auto cash out lets you set up a request to cash out your bet automatically when certain parameters you set in advance are reached!
Specials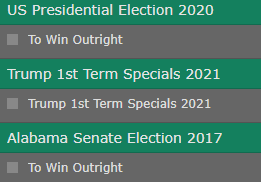 When it comes to talking about sports with friends, usually you want the topic to stay within the realm of sport while leaving out the politics but with bet365, you can also bet on the upcoming presidential election in the United States as one such example. bet365 is even taking bets on whether or not a certain president will be impeached!
Seriously, I am convinced that you can bet on ANYTHING at bet365!
Convenience & Accessibility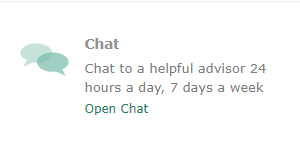 The bet365 website is available in eighteen languages. They have a comprehensive FAQ section and you can enjoy bet365 using your computer or mobile device.
You are able to bet 24 hours a day, 7 days a week and there is also online assistance available at all times should you have any questions.
Cons
If you live in the United States, you cannot register on bet365.
But if I am able to find any other cons about bet365, I would have to say it is inconvenient that there aren't live streams available for every football match that you can place pre-game wagers on. I am one of those football fans who loves to watch random games.
Maybe I am being a little picky, but if I am, it must really mean that bet365 hardly has any negatives.
With bet365 you can even bet on darts. Yes, darts! Reminds me of the times when I used to go to my favorite bar and wanted to place a bet on some random guys playing darts.
I don't need the bar anymore, I'll just go with bet365.