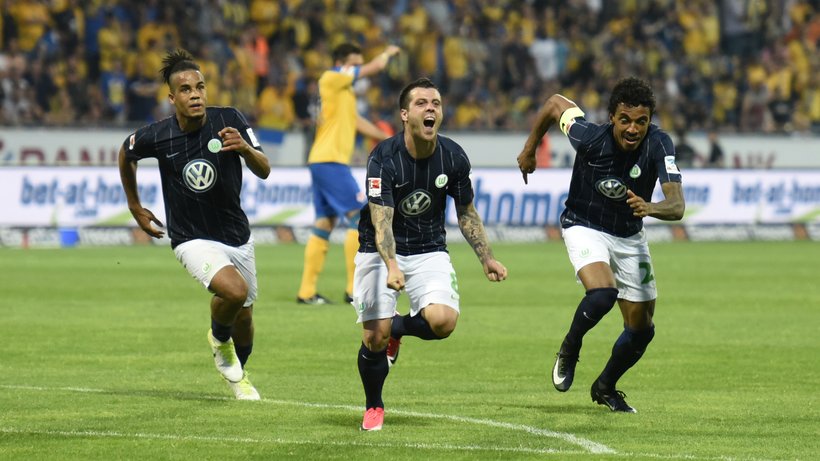 If you need to keep your mind at ease in regards to reliability with your bookmaker, look no further than 10Bet. Strong in European sports, 10Bet is apart of the select few in the industry that has acquired a gaming license from the UK. Equipped with strict regulations put in place by the UK gambling commission, you can sit back and relax knowing 10Bet is a reliable bookmaker.
Offering 15 different betting currencies, 10Bet is a privately held company with gaming licenses in the UK, Curacao, and Malta. Located in England, there are no maximum withdrawal limits placed on sportsbook winnings for transactions via NETELLER or Skrill.
10Bet is also the sponsor of German football club VFL Wolfsburg. They have sponsored the club since 2017.
A Place for Football Fanatics

It shouldn't come as a surprise if I were to inform you that 10Bet does a terrific job in offering wagers/betting options for professional football. We're smack dab in the middle of the World Cup, so 10Bet is definitely focused on the phenomenon. However, there are many other leagues and nations found in 10Bet's extensive list of football leagues that won't be found anywhere else.

There are over 20 countries available to search within, and many professional leagues you can sink your teeth into, including the USL, where my home club Ottawa Fury FC currently reside.
10Bet has odds dedicated to the World Cup, international play in general, friendlies and even transfers. There should be no struggle in finding what you want with 10Bet, especially pertaining to football.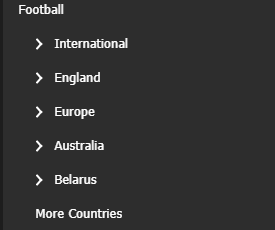 Live Betting
Sports betting is the bread and butter of 10Bet, make no mistake about it. What is really great about 10Bet, however, is the ability to wager on live games.

It's nice to set it and forget it when it comes to making wagers, but having the opportunity to bet while a game is happening live adds another element to their sportsbook. If you have a good feeling through one half of football or one period of hockey, you can check in and see what odds are being offered as the game progresses. Don't like the way your star player has played through the first half? Well, you can see how the odds have differentiated for the second half. Anything is possible and live betting is another layer that is fantastic.
The Sportsbook
When you've been in the game since 2003, you'll have some time to build your sportsbook to one of the best on the market. If you want to be established, you need to have the basics: football, ice hockey, baseball, basketball and American football. However, it's the sports no one else offers that makes you
stand out from the rest.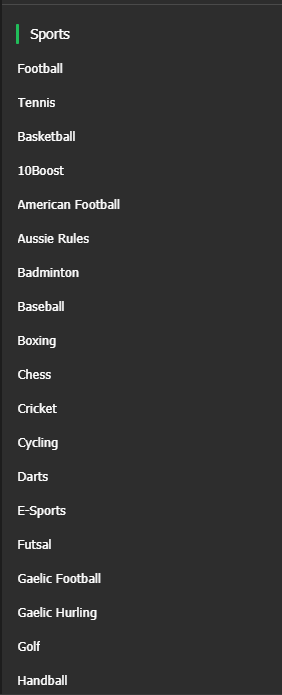 Overall, 10Bet has a gigantic list of sports that should satisfy the most hardcore bettors. You can bet on the classics, but if you want to get in deeper to the world of sports betting, 10Bet has sports available like water polo, surfing, netball, and Gaelic hurling. It isn't every day you see these sports offered by a bookie, so 10Bet provides its users with the ability to bet on all sorts of sports in one safe place.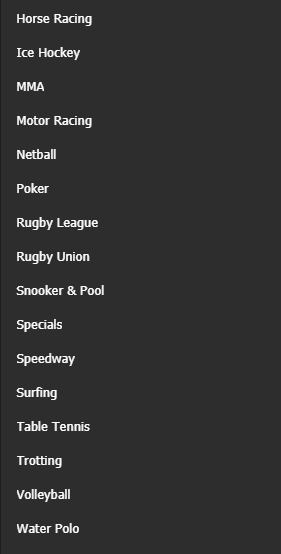 The Casino and Games

10Bet could only offer their current sportsbook, and it would be enough to garner interest from users around the world. However, offering their players the option to dabble in the online casino and play games is just another element that helps 10Bet stand apart from the competition.
Many games and classic casino games are available to be played, so there is surely something for everyone inside the online casino.

Promotions
Like every sportsbook out there, you need something to entice users to sign up. 10Bet's vast lineup of professional sports may be enough to gather signups, but the promotions offered are a huge reason for new users to register.
Currently, 10Bet is offering up to a €100 1st deposit bonus for new users. This would easily help sway someone in the direction of registering with 10Bet.
10Bet offers promotions dedicated to sports, but they also offer different promotions for their online casino as well.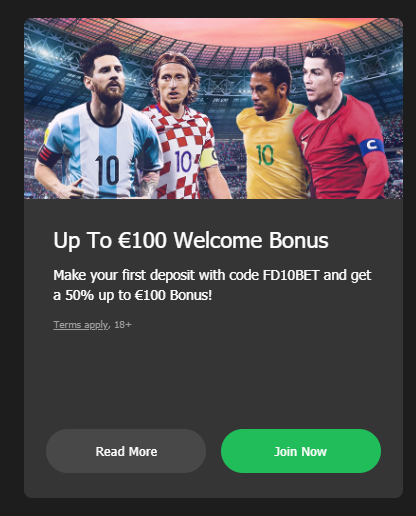 Betting on the World Cup will net you free spins and bonuses, as well as offering a potential €1,000 welcome pack. Different entered codes can give you extra cash bonuses as well.
10Bet offers many different games and sports to attract new customers, but the promotions offered really make this a great place to wager.
10Bet's Support System

Like every sportsbook, I check to see how thorough and easy to access their help center is. I do this because if you want new users and casuals to sign up for your site, you need to help them when it is needed.
It isn't plastered all over the site, but 10Bet has a help center at the bottom that could help new users with information.
Sure, it could be common knowledge that FAQs or any sort of help could be at the bottom of a page, but I just think it could go a long way if 10Bet had a button at the top to at least direct users to their help center. Instead, they have a small button just below the listed sports that could easily be missed.
With that being said, 10Bet offers everything you would need if you require assistance. They have all the rules for their betting and casino/games. They outline the different bet types and if you need to contact 10Bet, they offer 24/7 customer support through e-mail and a phone number.
Conclusion
Once you sign up for 10Bet, it will be extremely hard to switch bookmakers. 10Bet provides a fast and reliable service, that has an easy-to-read homepage. Nothing is hard to understand once you visit the homepage and is laid out in a way that pleases the eye.
The sportsbook is plentiful, and users are able to play in the live casino as well as other online games. 10Bet looks like a great place to wager, and one you will keep coming back for more!