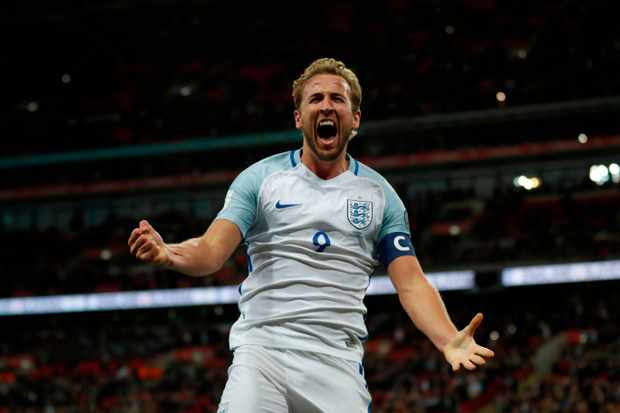 If you are in the European market and are searching for a well-equipped bookmaker with a concentration in European sports, Marathonbet is the place for you.
A great option for players residing in Eastern Europe, Marathonbet offers many currencies that are not available through other well-known bookmakers. Hitting the scene in 1997, Marathonbet has over 20+ years of experience in the online gaming industry. They also have physical betting shops in Russia, Ukraine, Belarus, England, Cameroon, and Kazakhstan.
Marathonbet also has a huge presence in professional sports with their sponsorship history. Sponsoring the likes of Manchester United, Liverpool, Tottenham and West Ham (and many more), Marathonbet is widely recognized in the sports industry.
The Homepage
There is a lot going on with the homepage, but it is controlled chaos. To a knowledgeable sports bettor, this website could be your heaven with loads of betting options, odds, and information.
If you're a newcomer to the betting game, it'll be a lot to take in. However, once you break down what the website is showing on their front page, it makes tons of sense. The middle portion of the site is dedicated to displaying different odds from sports that are live, while on the left-hand side you'll find all the sports available to place pre-game wagers on.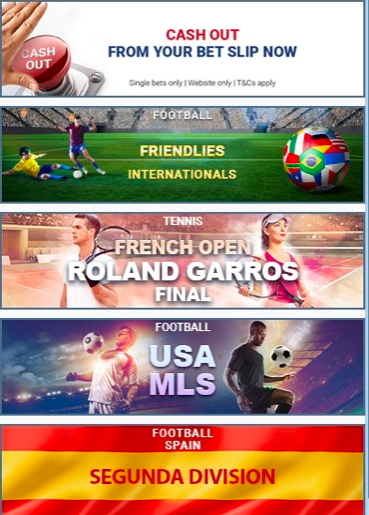 The right side of the page is like an advertisement to what Marathonbet offers, and if you click on any of those images you will be brought to its respective page. You will also find your bet slip on that side as well.
Atop the website, you'll see the different options displayed, like Sport, Live, Toto, Casino, Live Casino, Constructor, Lotto, Virtuals, and Financials.

The homepage may have a lot of little details on it, but once you strip it all back you can see that the site does a terrific job with their placement and homepage layout.
What are the Odds?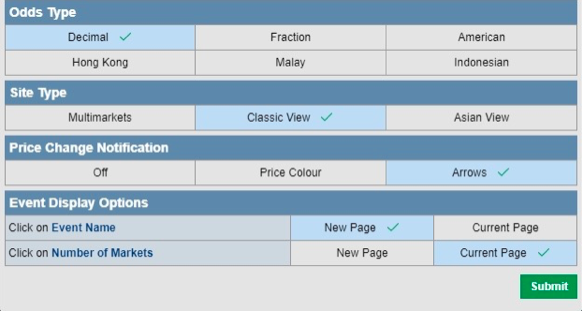 Depending on where you are situated, you may be accustomed to different betting types than a user halfway around the world. Thankfully, Marathonbet allows its users to set up the site to a user's preference.
You can change the odds type to Decimal, Fraction, American, Hong Kong, Malay and Indonesian. Not done there, you can also change the site to display Multimarkets, Classic View and Asian View.
If you're looking to find price change notifications, Marathonbet also offers different settings including Price Colour and Arrows. If you don't need to be notified of price changes, you can simply turn it off.
The Unorthodox Lineup
Marathonbet has a plethora of sports to bet on, but what makes their company stand out is their betting options on sports/competitions that you wouldn't normally see at other betting sites.

If you're a fan of chess, field hockey, softball or greyhounds, Marathonbet gives you the option to place bets on those respective sports. Handball may not be all that popular in North America, but as a thriving sport in Europe, it's no surprise that handball is available to wager on.
You can even play the lottery on Marathonbet with some options being Canadian/Belgian KENO, EuroMillions, and many others.
The Classics
Of course, it wouldn't be a sportsbook if Marathonbet didn't provide your usual lineup of sports. If you're a member of this site, you can place wagers on the likes of football, tennis, basketball, ice hockey, baseball and American football.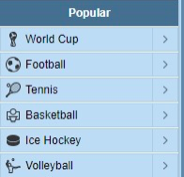 With the World Cup approaching rapidly, Marathonbet provides their users with multiple betting options on different categories inside the World Cup. You are able to bet on straight matches, groups, teams, players and even statistics.
What helps Marathonbet stand out from other betting sites is their depth on sports. As mentioned, they provide the most popular sports in the world, but it doesn't stop at the highest level of that respective sport.

If you're a baseball fan, Marathonbet has betting options for Korea, Japan, Netherlands, China and of course America. Not only is the MLB displayed, but the minor leagues like Triple-A and Class A.
Not done there, you can place wagers on 12+ basketball leagues, 20+ different countries for football as well as multiple volleyball leagues/tournaments and tennis tournaments.
The Specials
Sports may be the bread and butter of Marathonbet, but that doesn't mean you can only place wagers on athletics. Marathonbet has options for politics including the next Presidential Election and Conservative Party in the U.K., as well as the overall majority and most seats.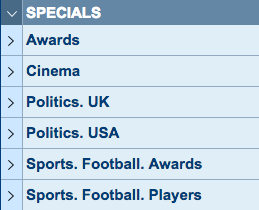 If you want to dabble in naming the 2018 Sports Personality of the Year, you can do so. Naming the next James Bond is another interesting option as well as naming Football Awards, Managers and players' next permanent clubs.
Marathonbet on Mobile
Marathonbet offers their users the option to download their app, which then allows users to play and place wagers. They have quick bet options and all markets for all sports. Available for Android and iPhone, Marathonbet ensures you will never miss a game. They also offer a mobile site.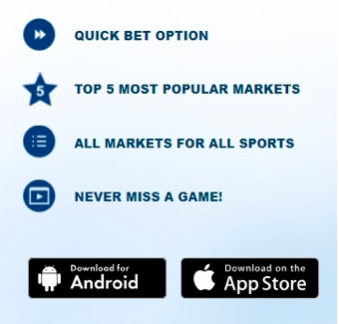 Conclusion
Marathonbet has had their name in the game for many years, and it shows with what they offer. I think it is a great place to place wagers and has lots of different games and sports to place bets on, so you'll never grow tired of finding a sport or game to place wagers.
They offer all the right things – multiple currencies and the fact that you can even implement your own settings is a huge plus. If you're looking for a site that delivers it all, bookmaker Marathonbet is the place for you.