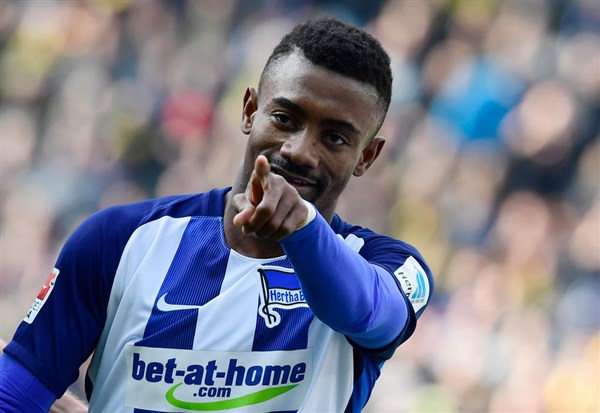 Bookmaker bet-at-home has been in the betting game since 1999. Veterans of the industry, they offer a wide variety of sports, casino games and other means of entertainment like virtual sports.
If you're a European bettor, bet-at-home should definitely be a bookie to look at. Offering popular European sports, as well as a myriad of sports from around the world, there is a great selection of athletics to bet upon.
bet-at-home is also listed on the Frankfurt and Vienna stock exchanges, meaning players can breathe easy knowing they are backed by a solid company.
bet-at-home has sponsored many sports and teams over the years including the likes of ice hockey, soccer, handball, tennis, and ski jumping.
They offer 11 different betting currencies as well as live dealer casino games, in-play betting and live chat support (although it is not 24/7). With that being said, bet-at-home does not accept players from Canada or the United States.
The Sportsbook
As mentioned, European sports are heavily promoted with bet-at-home and this means sports like soccer, tennis, handball, volleyball, and Aussie Rules are all available to be wagered on. bet-at-home has a fantastic list of sports.
Overall, they offer 30 different sports ranging from European sports to North American like hockey, basketball, baseball, and football.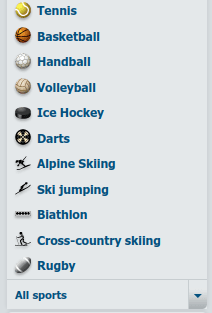 And if those sports don't fancy you, there is a whole variety of sports not usually seen on other sportsbooks. Sports like bandy, sailing, and bowls are just to name a few.
What I really like about bet-at-home is that they don't just offer popular sports, but they offer a ton of leagues to bet on. You can really see how much bet-at-home cares about their customers with sports and leagues from all over the world.
The Pitch
bet-at-home delivers an extensive list for all soccer betting fans. If you're a fan of the beautiful game, you need to start betting with bet-at-home.
There are 30 different countries to bet on and many more leagues to get your fix of soccer. And what is really sweet about bet-at-home is that the top leagues of each country aren't the only leagues you can bet on.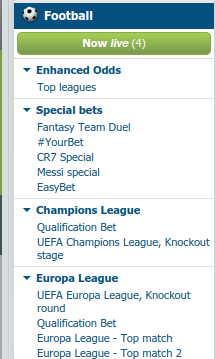 Using England as an example, you can wager on the Premier League, League One, League Two and National League. The same can be said about multiple countries. This is a bettor's dream. You'll never go bored with the selection bet-at-home offers.
Virtual Sports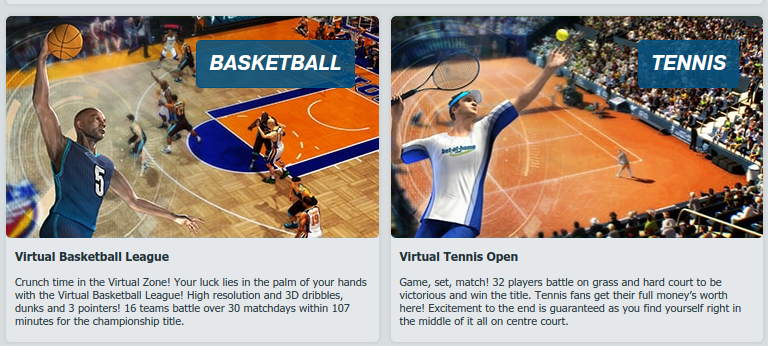 If real sports aren't your thing, why not dive into virtual sports? Betting on video-simulations of sports is becoming huge in the industry.
Virtual sports offer authentic sporting environments as well as realistic situational match conditions. You can wager on soccer, basketball, tennis, dog racing and horse racing.
What is great about virtual sports is that you can normally find games at any time of the day, so you don't need to wait until a certain time for games to start.
Live Betting
Live betting may be my favorite way to bet on sports. The thrill of watching a game and wagering while the event occurs is quite fun.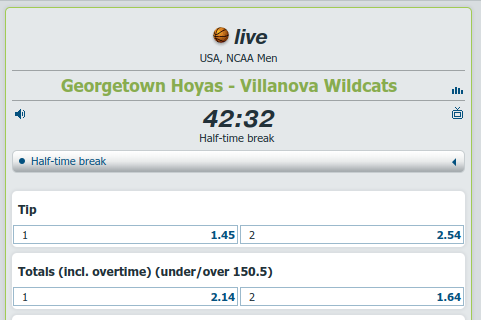 For all fans of live betting, bet-at-home has a dedicated page to live betting. You can easily browse through the site and prepare for the games you want to wager on while the game is live.
You can prepare further by clicking the link to see what tomorrow's bets will hold. I think bet-at-home's live betting page is easy to understand and a great feature.
eSports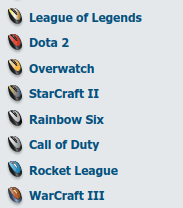 You can find eSports on ESPN and you can also find betting odds with bet-at-home. The professional gaming business is raking in a ton of money, so why not get into the action?
With bet-at-home, you can wager on popular eSports like Counter-Strike, League of Legends Dota 2, StarCraft II, Rainbow Six, Call of Duty and Hearthstone.
This is a great variety of eSports available to be wagered on. Many sites offer eSports as a betting option but it may just be one or two games, but not with bet-at-home. They have a solid list currently that can be expanded on when more and more video games join professional eSports.
Casino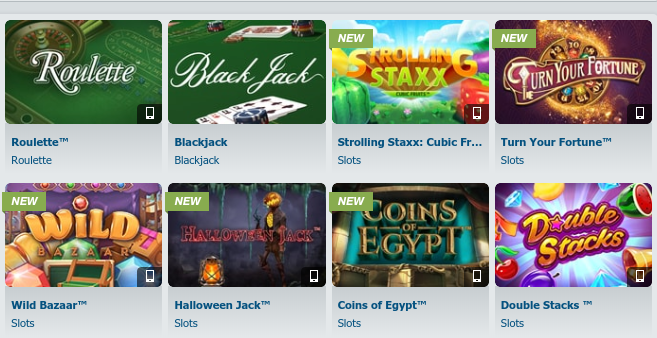 bet-at-home does many things right with their sportsbook and the casino is another checkmark for their site. They offer a wide range of table games like Texas Hold'em, poker, and Red Dog. They have video poker available, roulette, slot machines, and jackpots as well. bet-at-home also delivers a live casino but is limited to blackjack and roulette.
This is a standard casino page you'll see on many different sites. What is great about bet-at-home's version is that there is a lot to choose from. Guests will enjoy their time with the different games at the casino.
Betting Guide

If you're new to betting or have any questions, bet-at-home has your back. At the bottom of their page on the left-hand side, you can click on their betting guide.
This guide has answers to the questions you may have, making the process of joining their site easy.
Questions range from asking how to bet on the over/under to how the spread works. bet-at-home does a great job simplifying the complicated process that is online betting.
Conclusion
bet-at-home seems to be a serviceable site for betting, virtual sports, in-play betting as well as casino games and other means of betting entertainment.
Having been in the business for many years, bet-at-home knows what it takes to stay on top and they continue to provide excellent service. I have a gripe with the customer support center not being open 24/7, but that isn't a deal breaker – it's a luxury more than anything.
Their homepage is clean and easy to navigate around, making it accessible for newcomers who may be intimidated by all the numbers and symbols of the online gambling world.
Overall, bet-at-home has been around for many years and it's easy to see why. There aren't many sites that can compete with the product bet-at-home delivers.
Summary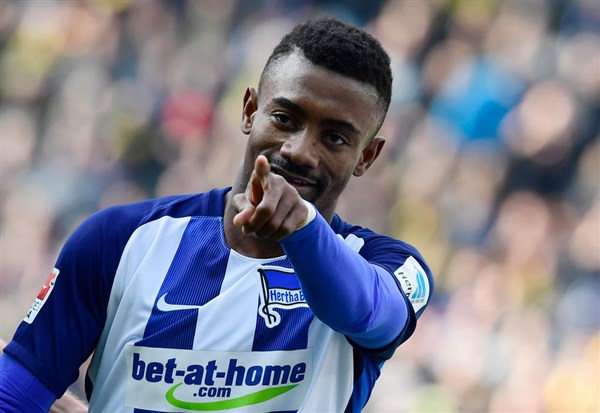 Article Name
bet-at-home Because You Can!
Author
Description
Looking to expand your arsenal of online sportsbooks? You can't go wrong with a proven name like bet-at-home!
P.S.:
Want to know
1)
which online bookmakers offer the best odds so I can maximize my winnings on bets,
2)
which online bookmakers process withdrawal requests the fastest so I can receive my money ASAP,
3)
which online payment gateways offer the lowest transactional fees & highest limits,
4)
which online bookmakers accept US-based players, and
much more
??
Download the ultimate resource covering the online bookmaker industry by clicking on the green button below.

P.P.S.:
Bookmaker Info is now in
Español
,
Chinese
&
Indonesian
!! If you have any Spanish-speaking, Chinese-speaking or Indonesian-speaking friends who are interested in online sports betting, by all means feel free to let them know about our sister web sites:
Spanish:
http://bookmaker-info.com/es/
Chinese (Simplified):
http://bookmaker-info.com/cn/
Chinese (Traditional):
http://bookmaker-info.com/tw/
Indonesian:
http://bookmaker-info.com/id/

☆
【Want up-to-date sports betting odds & news delivered straight to your inbox?】
Send a blank email w/o subject line to:
bookmaker@getresponse.net
【Useful Links】
・
Bookmaker 101: The Basics
・
Step-by-Step: How to Register → Bet → Withdraw
・
Sports Betting Lingo: A-to-Z
・
Current Bookmaker Promotions
・
Betting Picks, Strategies & Tips
・
bet-at-home Profile
・
How to Open a bet-at-home Account
・
How to Transfer Money from NETELLER to bet-at-home
・
How to Transfer Money from Skrill to bet-at-home
・
How to Place Bets on bet-at-home
・
How to Withdraw from My bet-at-home Account