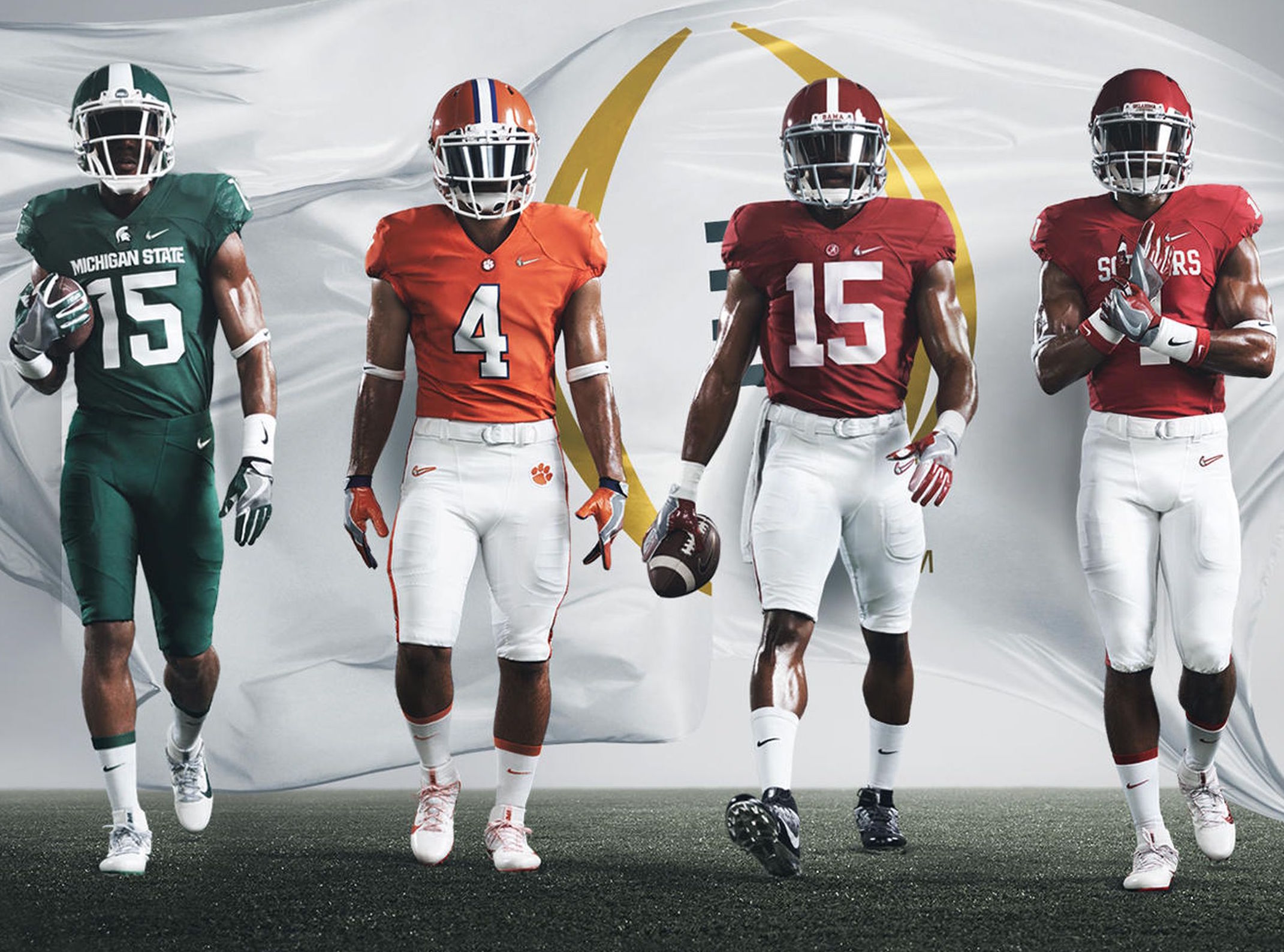 If last year's inaugural version of the NCAA Division I football playoffs taught bettors anything it is that any of the four teams gearing up to play in the semifinals on New Year's Eve can win. Last year's champion and number four seed, Ohio State, did not make it back to the playoffs this year and neither did runner-up Oregon but the four teams present provide handicappers the same mix of legacy programs, top coaches, explosive offenses, stout defenses, a Heisman Trophy winner and intriguing story lines to untangle.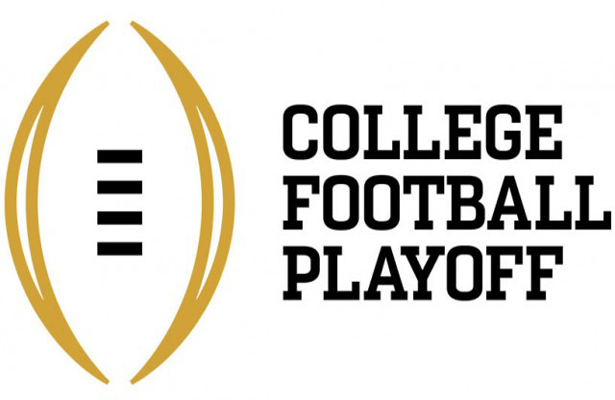 The first thing that will attract the attention of handicappers in the battle between top-ranked Clemson and #4 seeded Oklahoma are the high-octane quarterbacks. Deshaun Watson is an athletic marvel who has led the Tigers to an undefeated 13-0 season with his arm and his legs, accounting for 30 touchdowns. With Watson at the controls, Clemson ran the country's number three ranked passing offense and the talented sophomore from Gainesville, Georgia wound up a Heisman finalist.
Watson also sprinted for more than 100 yards in four of his his final five games in the 2015 season, which helped ease his passing responsibilities as defenders had to continually keep one eye on Watson to make sure he was not heading downfield himself. Clemson would often throw out of running formations against wary defenses with Watson especially effective on quick slants from a spread formation.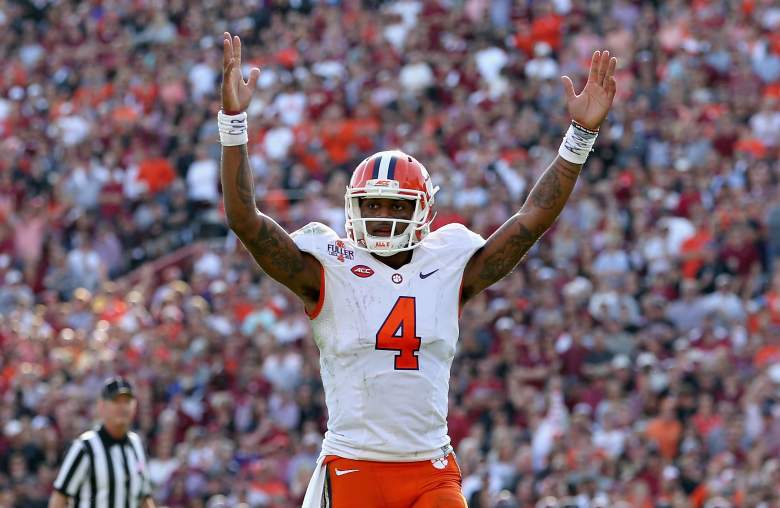 Oklahoma has a quarterbacking wunderkind of its own in Baker Mayfield who is fast becoming a folk hero around the Norman campus. Although the 20-year old junior won a 4A State Championship in Texas and threw for 67 touchdowns, he was not recruited to a big name school. He joined the Texas Tech squad without a scholarship but after an injury to the incumbent quarterback, Mayfield became the opening day starter in 2013 as a walk-on. He was named Big 12 Conference Freshman Offensive Player of the Year but left school after the season.
Again without fanfare, Mayfield walked on at Oklahoma without even contacting the Sooner coaching staff. The transfer cost Mayfield a season of eligibility but he won the Oklahoma quarterback job this year and has blossomed into one of the most efficient passers in college football with 35 touchdowns and only five interceptions.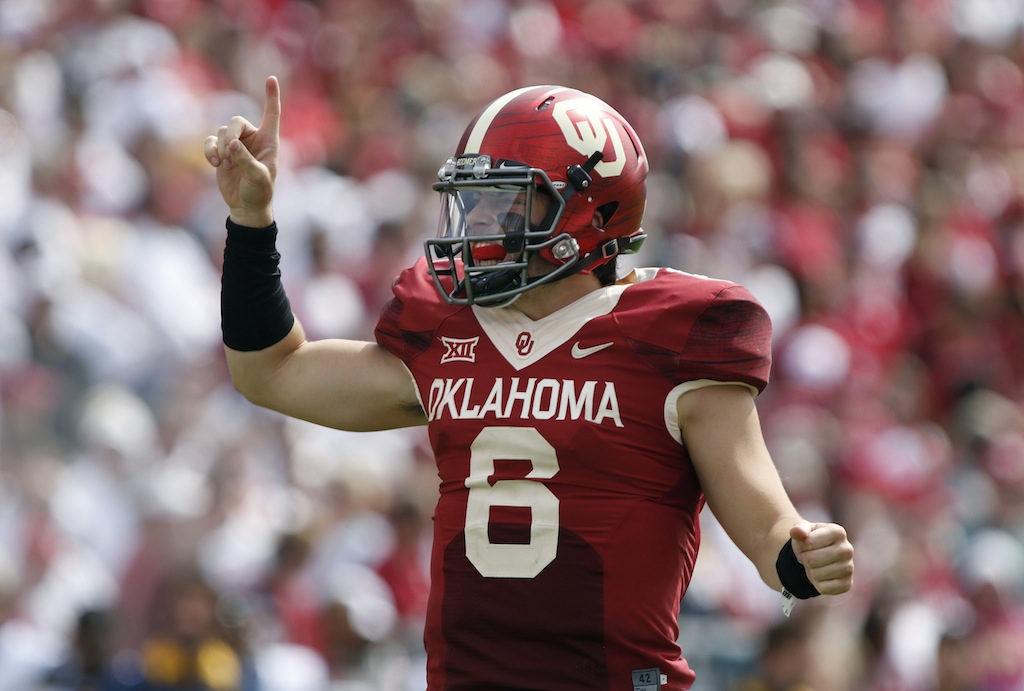 Although the Big 12 is a conference loaded with top quarterbacks, Oklahoma was fortunate to play TCU without Trevone Boykin, the nation's leading passer last year, and crushed Oklahoma State who made do with a hobbled Mason Rudolph under center. The Sooners have not faced a quarterback the likes of Watson but Coral has made Oklahoma a 3.5-point favorite against top-seeded Clemson.
【Coral: Clemson vs. Oklahoma Semi-Final Odds】



※ Current Odds Date & Time: December 24, 12:00 a.m. (GMT)
While Clemson and Oklahoma is a match-up of big play offenses, the tilt between #2 Alabama, the winner of the SEC Conference, and Michigan State, the champs of the Big Ten, brings together a pair of defensive-oriented teams. No defense is more feared than Nick Saban's bunch at Tuscaloosa. The front seven is studded with top NFL draft picks and the secondary, which was exposed in a lone loss to Mississippi early in the season, has turned ferocious since. Alabama has not surrendered more than 16 points in any game since the middle of October and most of those came in contests that were already decided.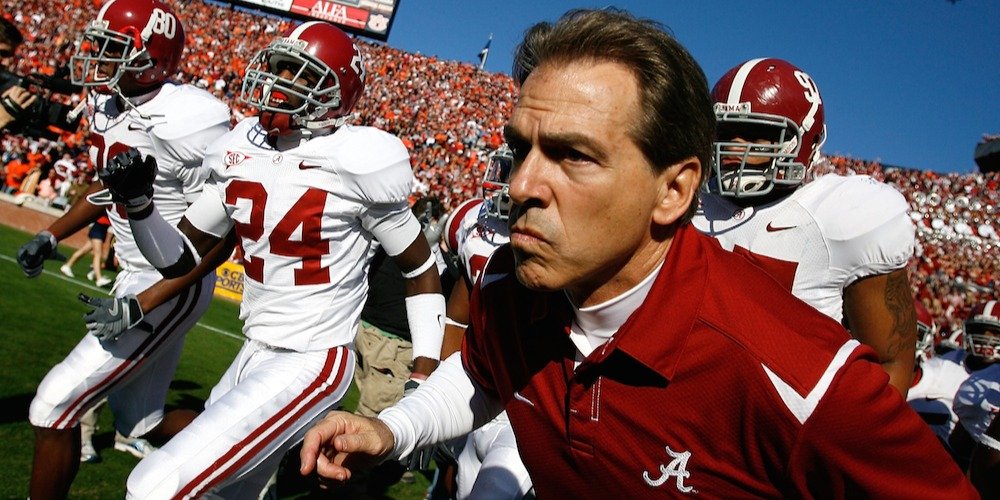 Michigan State has been in tight, defensive struggles all season long. Save for blowouts against Indiana and Penn State in a drive for the playoffs, there have been plenty of important fourth quarters for the Spartans in 2015. Michigan State's 12-1 record could easily be 13-0 if not for a controversial officiating call at Nebraska. But Mean Green was also one play away from losing to Ohio State, Michigan and Iowa before reaching the Cotton Bowl to celebrate New Year's Eve.
On offense Alabama relies on 6-foot-3, 242-pound battering ram of a running back Derrick Henry. Saban was not shy about riding his big horse down the stretch and routinely gave Henry more than 40 carries a game late in the season. The workload helped Henry claim the Heisman Trophy and he has certainly welcomed the month off in preparing for the playoffs. The Crimson Tide shuffled through quarterbacks early in the season but Jacob Coker has since settled into the job and star receiver Clavin Ridley with his aerial acrobatics will keep the Spartans from keying on Henry.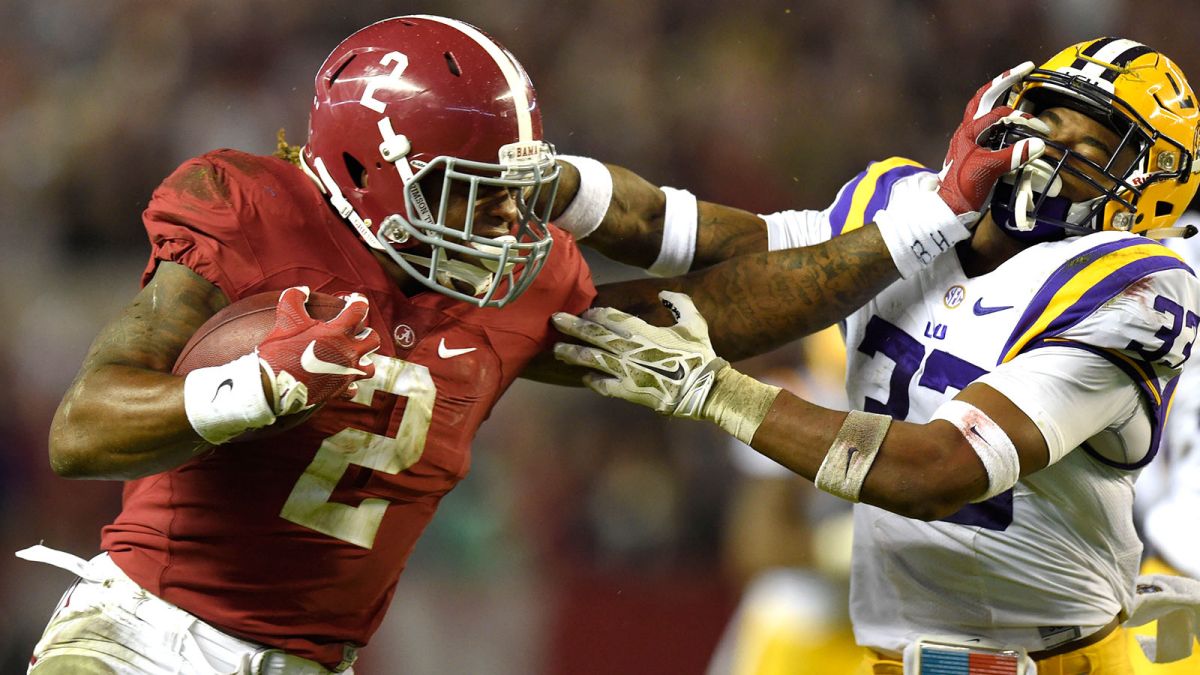 Michigan State is led on offense by senior quarterback Connor Cook who was dinged up and unable to perform at full strength in several of the Spartans' biggest games. Cook throws to an experienced corps of receivers that have had plenty of opportunity to grab balls in tight game conditions. His running back contingent, however, are all freshmen and sophomores but they do operate behind a veteran offensive line.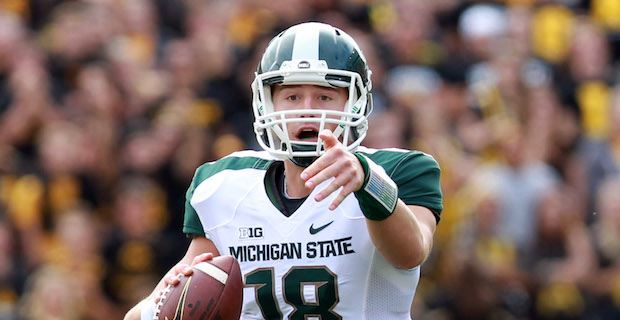 For those bettors attempting to decipher intangibles, they do not come more obvious than the Cotton Bowl match-up. Nick Saban earned his early coaching chops with Michigan State in East Lansing where one of his assistants was current Spartans coach Mark Dantonio. Dantonio makes no secret of his admiration and gratitude for Saban and still consults him regularly. Among the match-ups on the field none will be more intriguing than the clash on the sideline between mentor and pupil.
【Coral: Alabama vs. Michigan State Semi-Final Odds】



※ Current Odds Date & Time: December 24, 12:00 a.m. (GMT)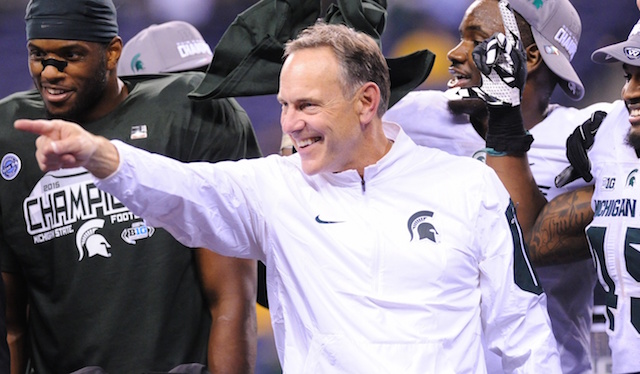 Despite his Hall-of-Fame credentials Saban sports only an 8-8 career record in bowl games. Last year his Crimson Tide lost to Ohio State as a big favorite in the Division I semifinals and UK sportsbook Coral has them close to an overwhelming double-digit favorite against this year's Big Ten champion. Will lightning strike Saban again before he sends most of his team off to play on Sunday afternoons in the pros?

Looking ahead to the overall 2015 NCAA gridiron champion, Irish bookie Paddy Power has installed Alabama as a 1.90 favorite, anticipating the Crimson Tide will throw off the bad memories from last year. The other three teams are all newcomers to the playoff experience and Bob Stoops' Oklahoma squad is given a solid chance to claim the The National Championship Trophy at 3.25. The Sooners finished the season with three consecutive wins against ranked teams but their lone loss on the schedule – an inexplicable 24-17 drubbing by an uninspiring 5-7 Texas team – has to give backers pause. Clemson – Division I's only undefeated football team – is rated only at 6.00 and punters can decide if that disrespect with motivate the Tigers to the title or is an accurate representation of a soft ACC schedule. And for longshot players? Can the overlooked Big Ten champions do it again? It will be worth 8.00 for Michigan State backers if they do.
【Paddy Power: 2015-16 NCAA Football National Championship Winner Odds】



※ Current Odds Date & Time: December 24, 12:00 a.m. (GMT)