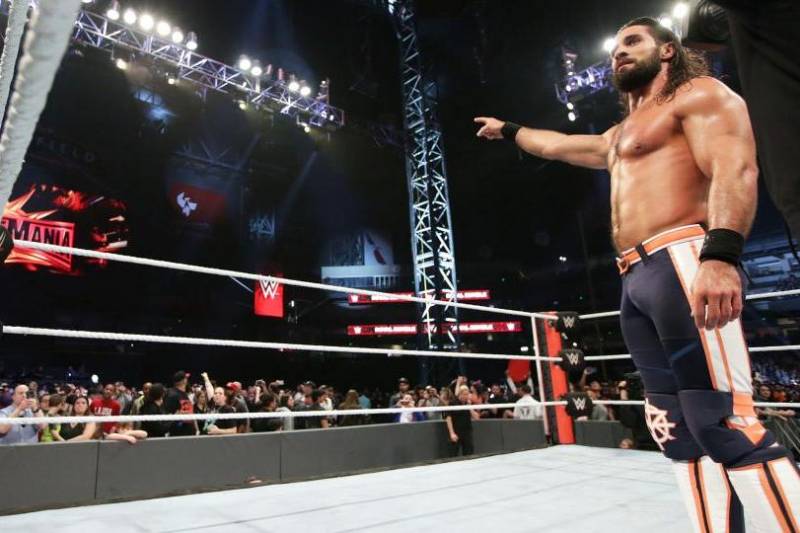 The road to WrestleMania begins tonight, as WWE's Royal Rumble takes place. The winner of the over-the-top-rope elimination style battle royale will be granted a title shot at WrestleMania.
Royal Rumble is one of the most anticipated events of the year. Kicking off 2020 and the road to the end, the Royal Rumble can be life-changing for a wrestler. We've seen wrestlers establish their career at events like tonight, so expect to be emotionally invested in one of the biggest PPVs for the WWE.

※ Current Odds Date & Time: January 26th, 11:00 A.M. (EST)
Online bookmaker 5Dimes has Roman Reigns at -270 to win the Royal Rumble.
Focusing on the men's Royal Rumble, who has the best odds to win tonight and headline WrestleMania?
According to bookmaker 5Dimes, Roman Reigns has the best odds to walk out tonight as Royal Rumble winner. Reigns is listed at -270 to win tonight and headline WrestleMania. Reigns recently won the Royal Rumble back in 2015.
Drew McIntyre has the second-best odds to win tonight. The former Intercontinental Champion and two-time Tag Team Champion has not won the Royal Rumble in his career. He is listed at +250 to win tonight.
Wrestling odds are interesting because the outcome is predetermined. However, while Reigns may be the favorite to win, that could change at a moment's notice. If you follow the pro-wrestling industry at all, you're aware that Vince McMahon can change his mind at a moment's notice. Is tonight's finish already booked, or will some last-minute changes sway the odds considerably?
Who is your pick to win? Reigns and McIntyre have the best odds of the men's roster, but could WWE throw a wrench into those plans moments before showtime?