The weekend is for relaxation after a long week of work. While many of us look forward to sleeping in from our 9-to-5's, there is another reason why we should be amped that Saturday is upon us!
It's college football season!
Yep, starting Saturday, the NCAA Football season is back. The future stars of the NFL will represent their schools as some of the top programs go head-to-head to compete for a national championship.

※ Current Odds Date & Time: August 23rd, 7:00 p.m. (EST)
Online bookmaker 5Dimes has the Gators at -7½ for this contest.
Football fans are looking forward to Saturday, as the Miami Hurricanes will battle it out against the #8 Florida Gators.
Entering tomorrow's contest, the Hurricanes are dealing with a plethora of injuries. However, the likes of Tate Martell, Robert Knowles, and Brevin Jordan are all expected to suit up to open the 2019 season.
As for the Gators, Florida's pre-season ranking of 8 in the polls is their highest ranking in the pre-season since 2010. That season, the Gators would finish with an 8-5 record and an Outback Bowl victory under Urban Meyer.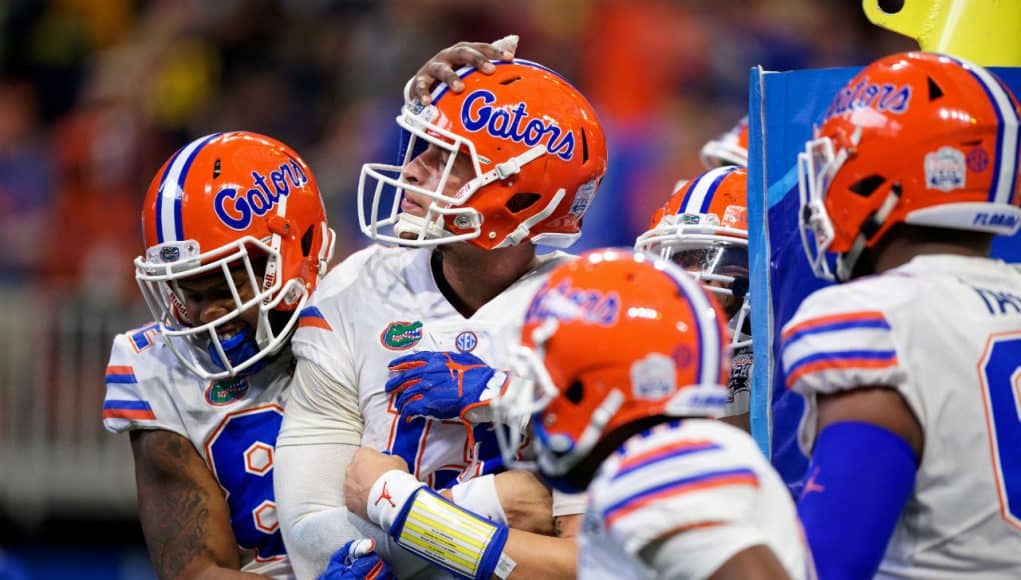 This will be the first contest between Miami and Florida since 2013 and this game will also take place at a neutral location, with the game taking place at Camping World Stadium.
The Gators are hoping to continue where they left off in 2018, finishing with a 10-3 record. Florida QB Feleipe Franks returns for another season, but the Gators also have four rookies who will be in the trenches.
Miami had huge expectations last season but finished the year outside of the top 25. In history, the Hurricanes have a 29-26 edge over Florida all-time.
Which team will start the year off right? Will it be the highly ranked Gators or will the Hurricanes prove to be a threat in 2019?