Matinee basketball is always fun and that's what we have on our hands Sunday afternoon. The Toronto Raptors and Boston Celtics prepare to open up their Eastern Conference Semifinals with a chance at reaching the East Finals. This marks the first time the Celtics and Raptors meet in the NBA playoffs.
Both the Celtics and Raptors had an extended break from the first round after sweeping their respective opponents. The second round should prove to be much more difficult for both sides.

※ Current Odds Date & Time: August 29th, 9:00 P.M. (EST)
Online bookmaker 10Bet has the Raptors at -140 to win the series.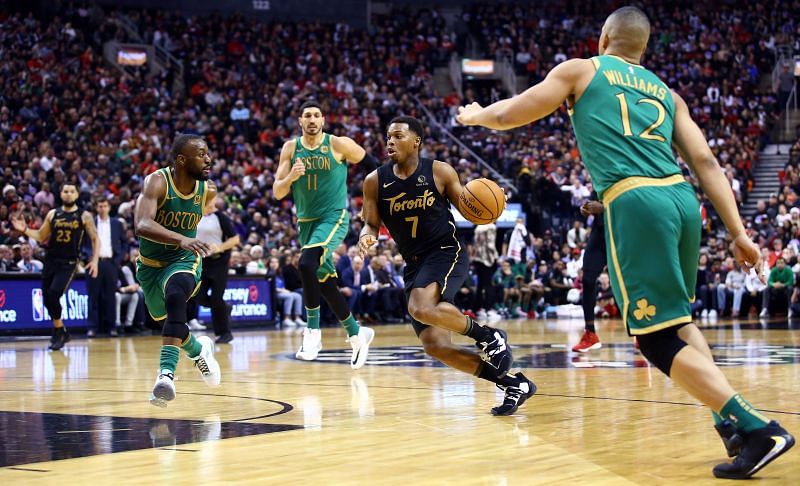 During the regular season, the Celtics took three games from Toronto in their four-game set. Their last contest was in the bubble, where Boston dropped Toronto 122-100.
Toronto is looking to defend their crown, but they are attempting to do so against the Celtics, a team that is elite on both sides of the floor.
Both teams are also dealing with injuries to open the series. Kyle Lowry is nursing a sprained ankle and there are no reports about Lowry's health or insertion into the lineup. However, reports are circulating that he may be a game-time decision. His official status is questionable, although he did participate in Saturday's practice.
Gordon Heyward will miss the majority of this series, if not all of it. Heyward sprained his ankle in Game 1 and is expected to miss time until September 14th. That would extend beyond the current schedule for Round 2.
Boston and Toronto are in for a tough challenge in round 2. With how even both sides are, it wouldn't surprise me if this series goes the distance. After a relatively easy first round, the Celtics and Raptors need to prepare for a grueling second round.