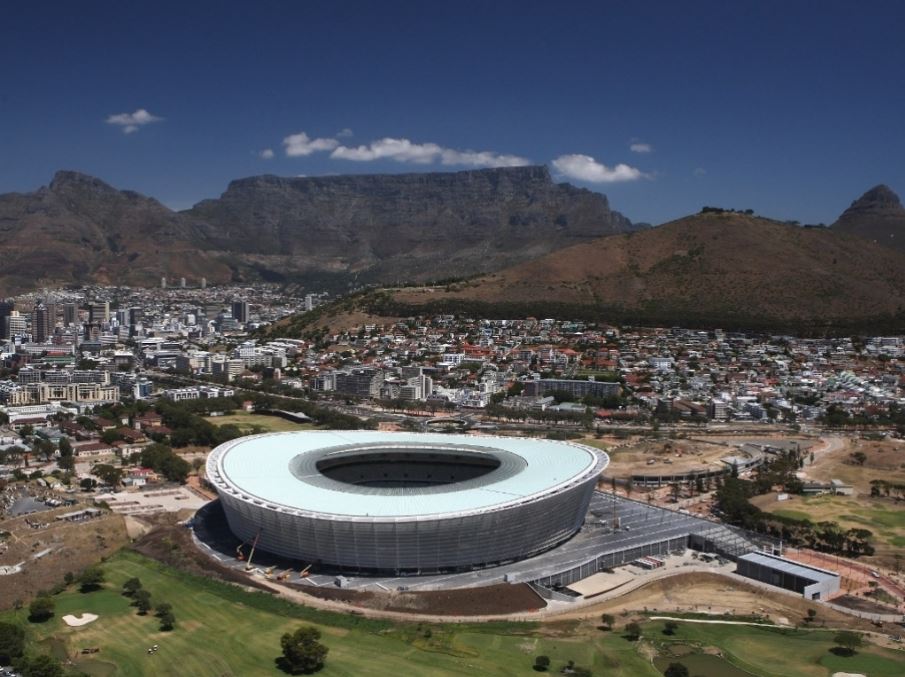 The Sevens season is still young with only two tournaments played so far in the HSBC World Sevens Series 2023. Already, all signs point towards this being one of the most competitive season yet with six different teams placing in the top three across the first two events of the year.
This weekend, the world's best 16 teams head to Cape Town to contest the third HSBC event of the year. Can one team establish themselves as front runners this season or will we continue to see different sides share the honours?

We look at the odds for this event from bookmaker bet365 and break down all of the best bets to be made ahead of the first game this Friday.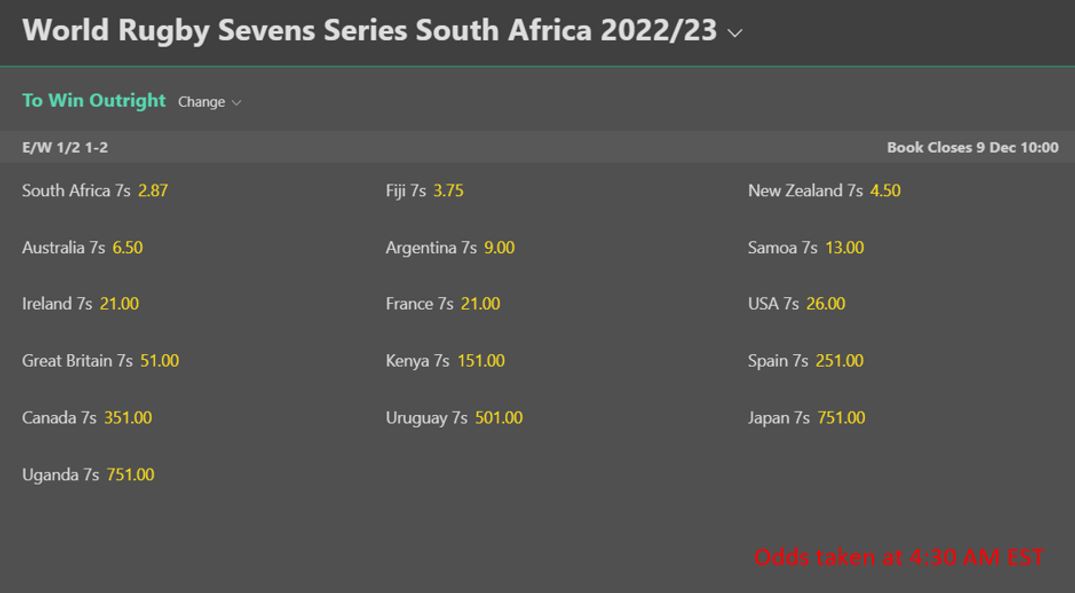 ※ Current Odds Date & Time: December 8th, 4:00 A.M. (EST)
Looking at the odds from bet365, it's clear that South Africa are the favourites this weekend. In fact, compared to this time last week when the outright odds for the Dubai Sevens tournament were published, South Africa is the only one of the major sides who has had their odds reduced. All other sides have slightly longer odds this week compared to what they were ahead of Dubai.
At 2.87, South Africa are ahead of the next favourite side, Fiji. The Flying Fijians sit on 3.75 with the next three favourites reading New Zealand, Australia and Argentina, all on odds between 4.50 and 9.00.
This is South Africa's best chance to get a win in front of their home crowd in a long time. The Blitz Boks haven't won on home soil since 2015/16, and the recent taste of defeat in the Sevens World Cup 2022, which was held in Cape Town, will still be fresh in their mouths. Over the past few years South Africa have come close to winning their home leg of the HSBC World Sevens Series, losing in the final by two points twice to New Zealand in 2019/20 and England in 2016/17.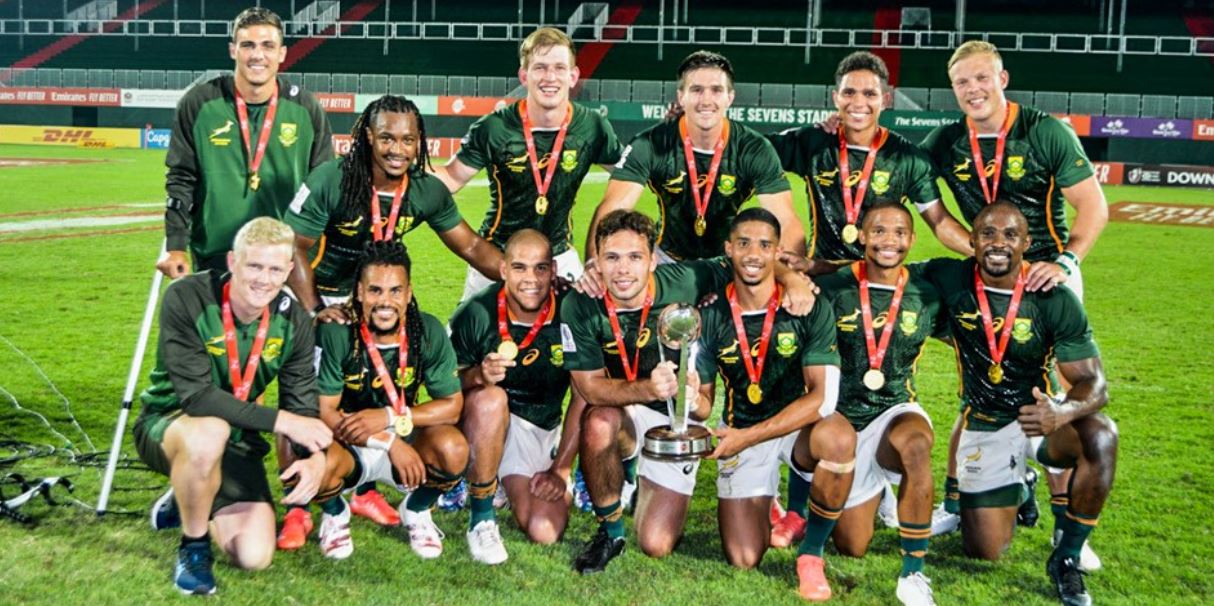 South Africa will want to go one better this weekend and are a good chance of doing so. They enter the tournament leading the HSBC World Sevens Series after two events and won the top prize last week in Dubai with a comprehensive defeat of Ireland in the final. At odds of 2.87, they are a good bet to claim back-to-back tournaments here.
Another interesting bet ahead of this weekend is Ireland. The rugby playing nation surprised many by making one of their best runs in a Sevens tournament in Dubai, getting all the way to the final before falling short.
While Ireland are by no means favourites this weekend, they are paying 21.00 to win. Given that their pool draw makes them likely to qualify for the quarterfinals, it's not unthinkable that they could string together another strong run and go one better this weekend.