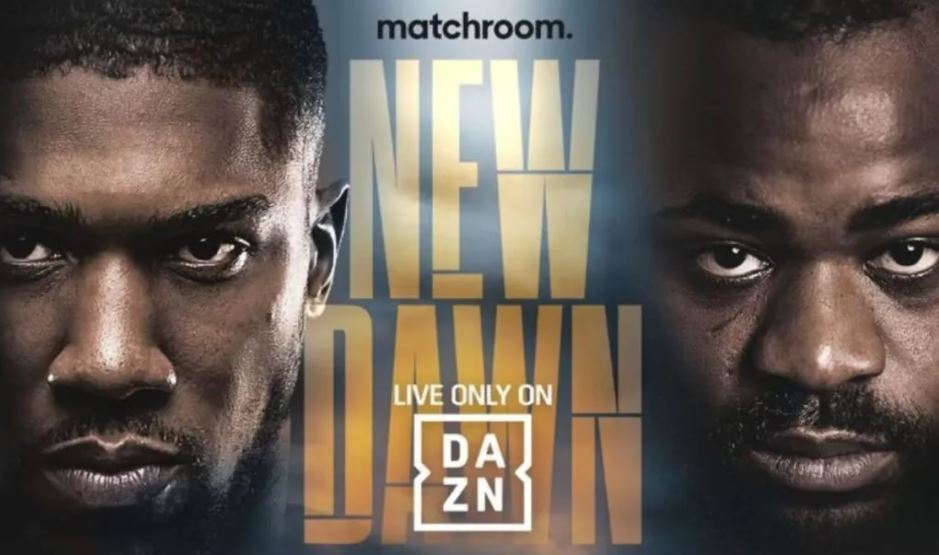 Heavyweight boxing returns to London this weekend as England's once-darling son Anthony Joshua takes on American Jermaine Franklin. Four years ago, if anyone had said Anthony Joshua would be boxing in London, and it wasn't a title fight, and wouldn't be on pay-per-view, many would have scoffed. Howeve, with Joshua losing three of his past five fights, including his last two in a row, in many ways this match is one of the Brit's biggest ever. Lose and that could be it.

For Jermaine Franklin, he comes into this clash also off the back of a loss, the first of his career. Can he spoil the comeback party of Anthony Joshua? We look at all the best bets to place on Joshua vs. Franklin with the latest odds from bookie William Hill.


※ Current Odds Date & Time: March 30th, 9:30 P.M. (GMT)
Looking at the outright winner odds from bookmaker William Hill, this fight isn't supposed to be close. Anthony Joshua is a 1.07 to 9.00 favourite to win, making the home boxer an overwhelming favourite in the odds. These numbers don't get much better when the method of victory odds are looked at either—Joshua is paying 1.28 to win by knockout, and 5.00 to win by decision. Franklin's best odds are 11.00 by knockout, with the chances of the American going the distance and winning a whopping 17.00.


※ Current Odds Date & Time: March 30th, 9:30 P.M. (GMT)
Bottom line is, Joshua should win this one. He's a far superior boxer and as an ex-heavyweight champion, he was once picked to dominate the division. A shock loss to Andy Ruiz Jr. put a tarnish on his reputation, however, before Oleksandr Usyk destroyed it in 2021-2022 with two consecutive wins over the Brit. Now, Joshua doesn't only need a win—he needs a headline-grabbing win if he's to have any chance of getting back in contention for a title fight.
Joshua will know that a late knockout or a points victory will be as good as a loss for him. While Jermaine Franklin is no slouch, and recently went the distance with former interim heavyweight champion Dillian Whyte, he's also not the same class as Joshua. Franklin's best bet is to do what Any Ruiz Jr. did and surprise Joshua with an upset knockout—the chances of him out-boxing the Brit are second to none.


※ Current Odds Date & Time: March 30th, 9:30 P.M. (GMT)
Considering the mindset both fighters will head into this bout with, we say it's worth betting on this one to finish early. While the fight ending early odds are quite low, there is a lucrative betting market on Joshua finishing this one within two rounds. It's an audacious gamble given that Franklin just went 12 rounds with Whyte, however audacious is exactly what Joshua will need to be if he's ever going to ascend to heavyweight glory again.