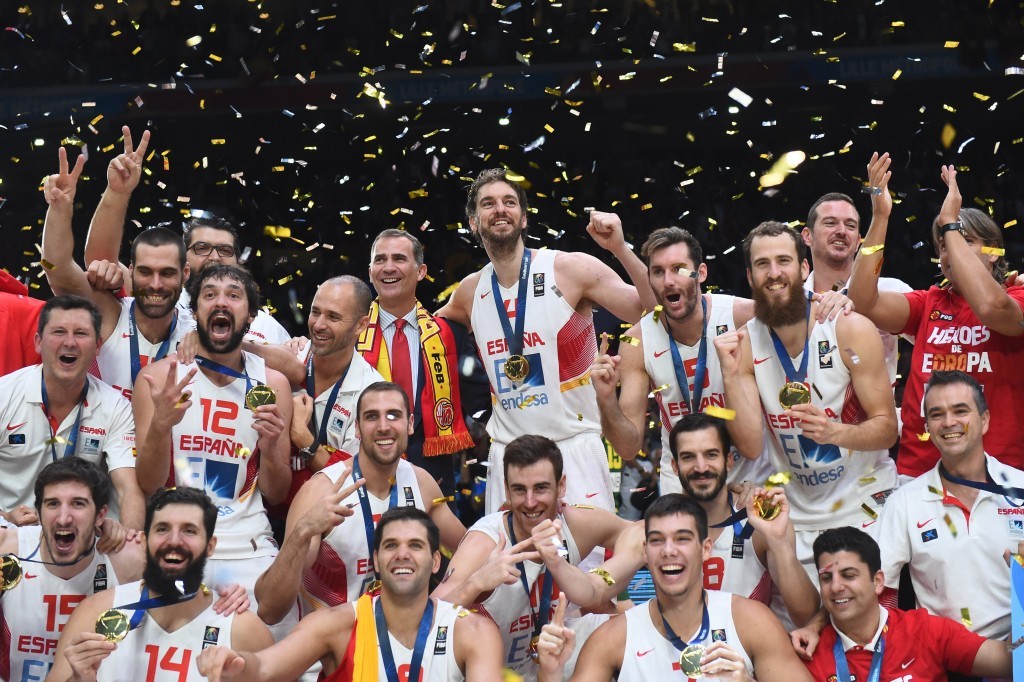 The 2017 European Basketball Championship, or EuroBasket 2017 as it is officially known, will be the 40th edition of the tournament. It is organised by FIBA Europe, which is a zone within the International Basketball Federation. From this year onwards, the event will take place every four years.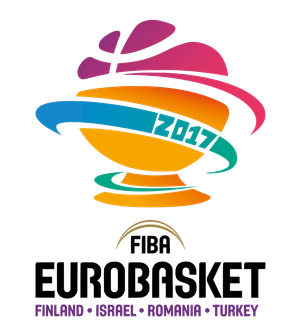 EuroBasket 2017 will take place between the 31st of August and the 17th of September and will be hosted by four nations, which are Israel, Romania, Finland and Turkey. The knockout stage will be contested at the Sinan Erdem Dome in Istanbul.
Each of the four hosts qualified automatically for the tournament, along with nine teams from the 2016 Olympic Games and 2016 Olympic Qualifying event. The remaining eleven places were awarded via a qualification process which was played between the 31st of August to the 17th of September in 2016.
The twenty-four teams that qualified are as follows:
Finland
Israel
Romania
Turkey
Spain
Lithuania
France
Serbia
Greece
Italy
Czech Republic
Latvia
Croatia
Belgium
Germany
Russia
Poland
Slovenia
Georgia
Hungary
Iceland
Ukraine
Montenegro
Great Britain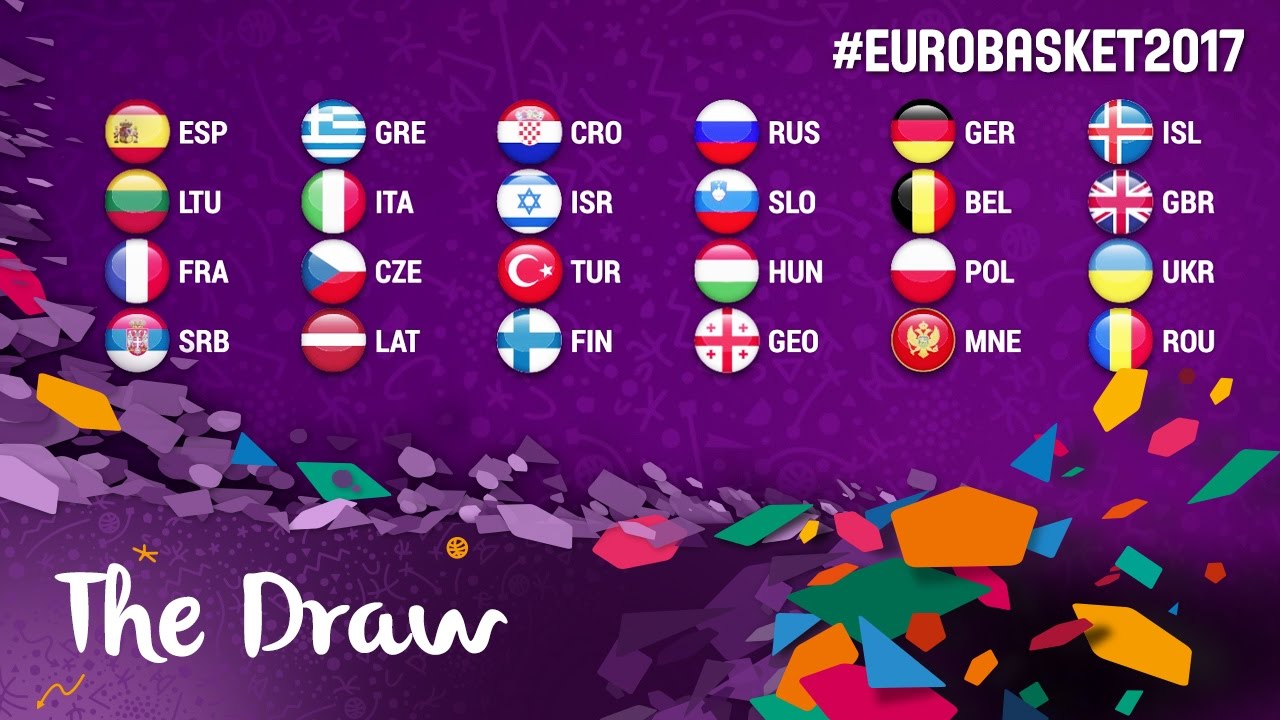 The twenty-four teams have been drawn into four groups with six teams per group. They will play each other in a round-robin format, so every team will play the other five teams in their group once. The top four teams from each will progress to the knockout stage.
The defending champion is Spain, a team that won their third EuroBasket title in 2015 when they defeated Lithuania in the final in France. Since the split of the Soviet Union and Yugoslavia, Spain has been the most successful single country in EuroBasket having won the gold medal three times and the silver medal six times.
EuroBasket 2015 Final Highlights: Spain vs. Lithuania

This year, Spain has been drawn with Croatia, Czech Republic, Montenegro, Romania and Hungary in Group C.

Spain is without a doubt the clear favourites to win this group and can be backed at 1/3 with William Hill to top the group. With Pau Gasol, Ricky Rubio and Marc Gasol in the squad, the Spanish should have no problem finishing in first place.
Croatia looks the best of the rest in Group C with Bojan Bogdanovic and Dario Saric leading their team. At 3/1, topping the group will probably be out of reach but the 1/50 with William Hill for them to qualify for the knockout stages tells you everything you need to know.
EuroBasket 2017 Group C Odds



※ Current Odds Date & Time: August 30, 12:00 a.m. (GMT)
The Czech Republic will be without Jan Vesely which will impact how far they can go in the tournament. They are up against Montenegro and Hungary for the final two qualifying spots. Hungary makes an interesting bet at 17/20 to qualify while the group hosts Romania, priced at 10/1 will do well to win a game.
The runners-up from 2015, Lithuania, find themselves in Group B along with Ukraine, Israel, Georgia, Italy and Germany.
Lithuania comes in as the bookmaker's favourite to top the group priced at 8/11 with William Hill but don't be surprised to see them lose a game in Group B. They have a familiar looking roster and know what it takes to reach the latter stages of the tournament but Italy poses an interesting threat.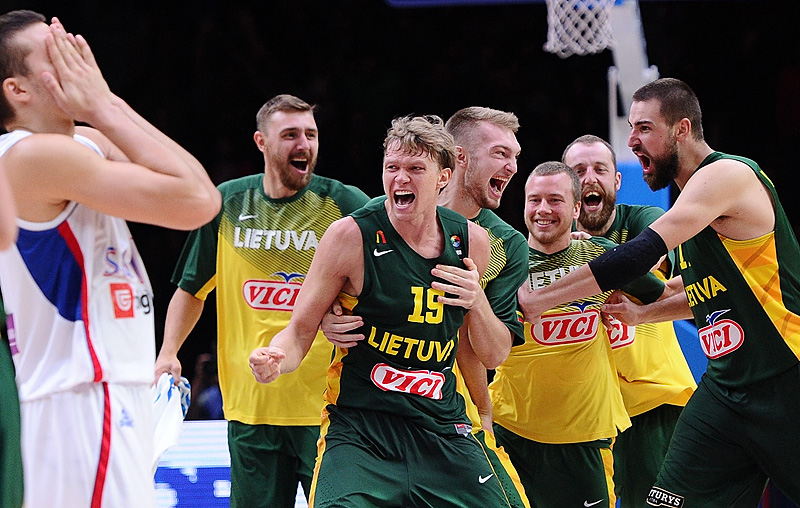 Again, don't expect Italy to go through this group undefeated but they could cause an upset by topping the final group standings and can be backed at 13/4 with William Hill.
As for the rest of the group, Ukraine is missing some key players and this could see them miss out on a place in the knockout stage. Georgia, on the other hand, is listed at 11/10 to qualify and could defeat either Israel or Germany. They make for a decent bet to advance to the knockout stages.
EuroBasket 2017 Group B Odds



※ Current Odds Date & Time: August 30, 12:00 a.m. (GMT)
Group A features the first host which has a very strong chance of reaching the last 16 and that's Finland. They are in a group along with Poland, Greece, France, Iceland and Slovenia.
France is missing a few of their more recognisable names and this could see them finish lower down the group than many anticipate. Greece has suffered with the withdrawal of Giannis Antetokounmpo but still has a very strong looking roster and has what it takes to finish on top of this group at the tempting price of 5/2 with William Hill.
EuroBasket 2017 Group A Odds



※ Current Odds Date & Time: August 30, 12:00 a.m. (GMT)
Slovenia, which boasts the likes of Goran Dragic, Luka Doncic, and Anthony Randolph, should have enough to place inside the top four. Also expect Finland's home fans to help push their team into the final qualifying spot. Finland is listed at 1/3 with William Hill to qualify for the knockout stage.
2014 FIBA Basketball World Cup Final: Finnish Basketball Fans

On to Group D and Serbia appears to be the best team in this group having finished as the runner-up at the Olympic Games. They are priced as 4/6 favourites with William Hill to win Group D but may face a threat from the group hosts, Turkey.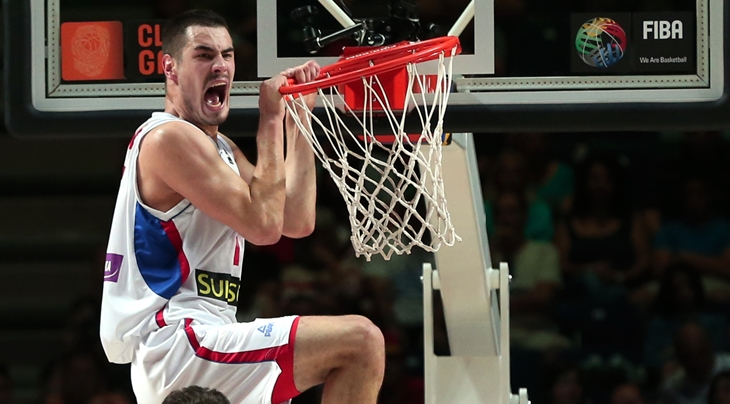 However, while home court advantage counts for something, with Serbia in the group, the price of 3/1 for Turkey to top the group does not present great value. They will qualify easily for the knockout stage but not as group winners.
EuroBasket 2017 Group D Odds



※ Current Odds Date & Time: August 30, 12:00 a.m. (GMT)
Russia has been struggling in recent international games and while they are the third favourites to qualify from the group, their form suggests they could easily end up in the bottom two along with Great Britain. That would leave a path for Latvia, who appears underrated in this tournament and possibly Belgium, who is 6/5, to make it through to the knockout stage.
So, with the group stages complete, the question is which country has what it takes to win EuroBasket 2017?
The defending champions Spain start as the overwhelming favourites at Evens with William Hill. You must go back to 1997 to find the last time they failed to reach the medal rounds and with their roster, it would be a huge surprise if they were to fail to land their fourth EuroBasket gold medal.
EuroBasket 2017 Outright Tournament Winner Odds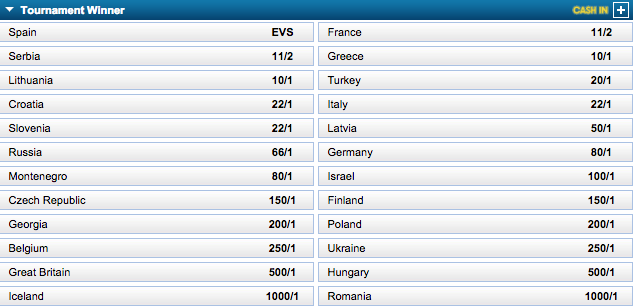 ※ Current Odds Date & Time: August 30, 12:00 a.m. (GMT)
Latest Odds: EuroBasket (courtesy of bet365)
Outside of Spain, Greece would have been a good bet if they had Giannis Antetokounmpo in their ranks but without him, the 10/1 for them to win the gold medal seems about right. Lithuania is always under-estimated coming into big tournaments and certainly has what it takes to reach the final again. You can get 5/1 with William Hill for Lithuania to make the final of EuroBasket 2017.
Otherwise, Latvia could cause a shock by reaching the medal rounds are out at 10/1 to reach the final.
However, it is impossible to look beyond Spain, a team that if playing to the best of their ability, should win EuroBasket 2017.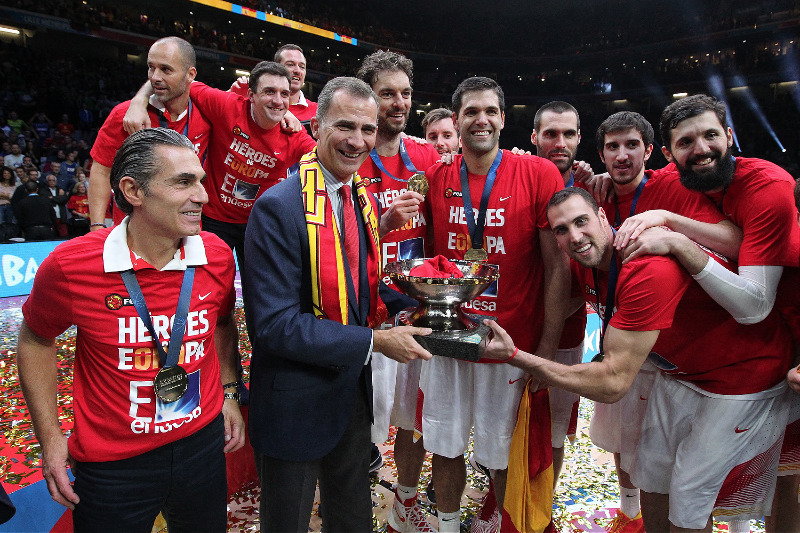 Save