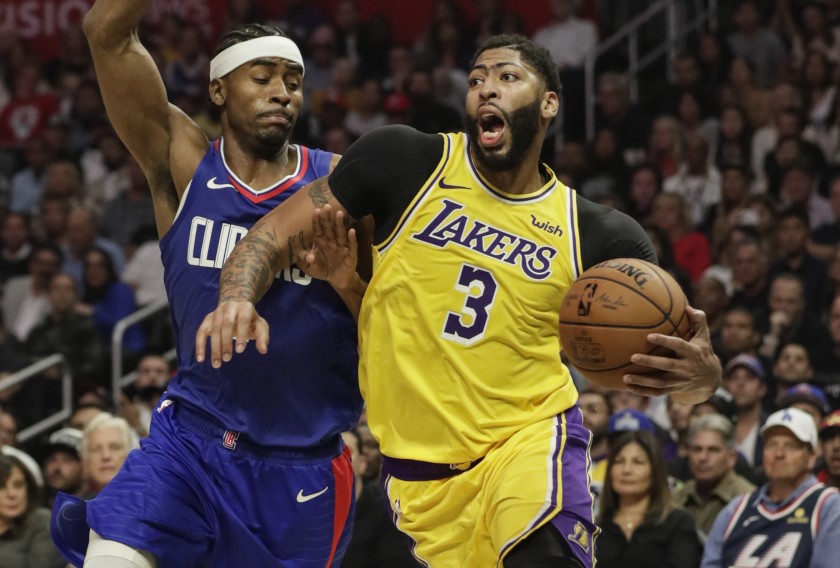 Both the Los Angeles Clippers and Los Angeles Lakers were projected to be two of the best teams in the NBA this season. Tonight, both clubs don't have to travel far when they face off against one another.
The Lakers are the top team in the Western Conference with a record of 24-6. However, the Lakers are on a losing skid as they have lost their past three contests.
※ Current Odds Date & Time: December 25th, 10:30 a.m. (EST)
Online bookmaker Pinnacle has the Lakers at -129 on the Money Line.

LAC own a record of 22-10 and came on the wrong side of the scoreboard during their last contest. However, the Clippers are still 6-4 in their last 10.
With these two teams meeting, this is considered a home game for the Lakers although the clubs share the Staples Center. The Lakers are 10-3 at home this season while the Clippers are 8-8 on the road.
The last time these two teams met, the Clippers were able to secure their first win of the season and first win in a new era of basketball in the city of Los Angeles.
Kawhi Leonard is questionable for tonight's contest as he deals with a knee injury. Leonard should be a game-time decision over on the West Coast.
Meanwhile, both LeBron James and Anthony Davis are listed as probable for this game. If both men are unable to hit the hardwood, it would be devastating to the Lakers' chances of winning this game.
The Clippers own one of the top offenses, while the Lakers are one of the top defensive teams in the NBA. When these teams collide later tonight, which LA team will triumph?