With the current scope of the respective teams, the Kansas City Chiefs are the current favorites over the Arizona Cardinals.
Whether it's on the gridiron and played by actual teams, or through a video game and Madden sims, the Chiefs will be favorites until something changes in either organization.

※ Current Odds Date & Time: July 18th, 5:00 P.M. (EST)
Online bookmaker BetOnline has the Chiefs at -9 1/2 on the spread.

Tonight, Madden sims continue and as expected, the Chiefs are the heavy favorites in this contest. What I am interested in is the O/U and spread for this simulation.
The Chiefs are listed at 9 1/2 on the spread. I think this is interesting because the Cardinals' offense won't be able to match the Chiefs' offense. Add in the fact that Kansas City's defense is stronger than Arizona, and this is easily a game for the Chiefs to win on the Money Line, spread and over/under.
The simulation uses 2019 rosters, which means WR DeAndre Hopkins is not on the Cardinals' roster and David Johnson remains the top dog in Arizona.
Kansas City has four players rated 90 overall or above. Patrick Mahomes, Travis Kelce, and Tyreek Hill are some of the highest players in the game. With the Cardinals' defense, they might not be able to contain this flurry of offense.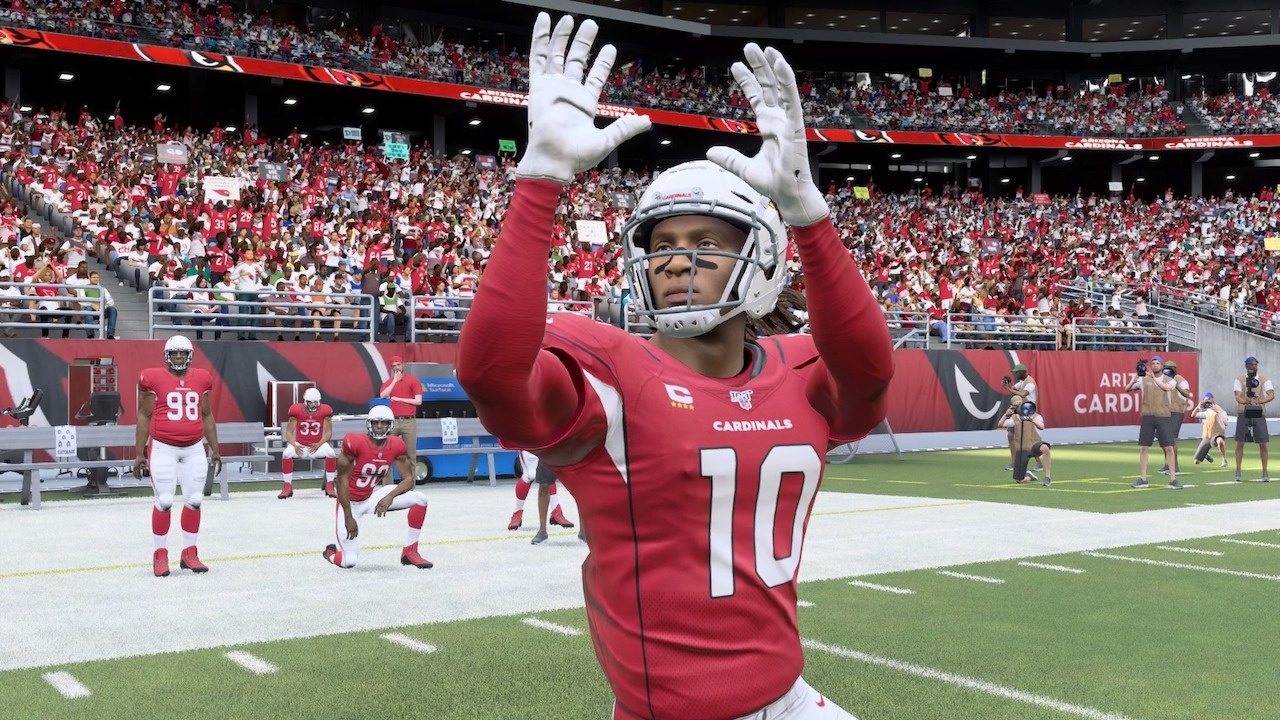 It will be interesting to see if the Cardinals can keep pace with the Chiefs. Kansas City has many weapons. If David Johnson goes down for Arizona, they will virtually have no one to carry their offense.
With that lopsided the overalls are in regards to the two teams, picking KC is a no brainer on the Money Line. I think they can cover the spread, but you never know how Madden sims will play out.