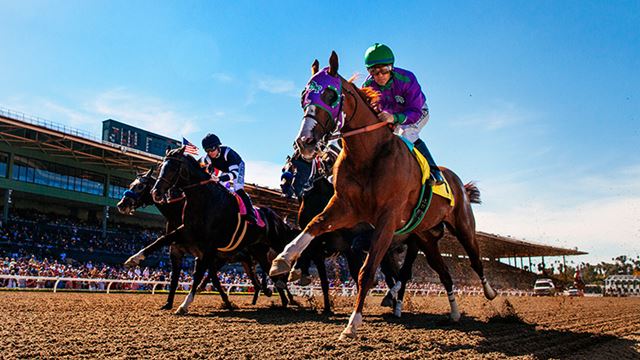 Horses rarely stick around to become fan favorites these days. But while last year's Triple Crown and Breeders" Cup Classic winner American Pharoah has been retired for a year now his predecessor in the headlines, California Chrome, continues racing along, building his legacy and fan base. The devoted fans of "the people's horse" – a champion from pedestrian bloodlines – even have a name: Chromies.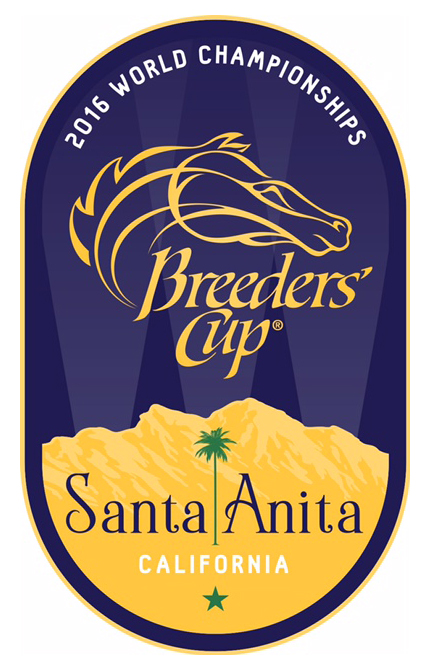 The Chromies will be out in force this weekend at Santa Anita Park in Arcadia, California for the 32nd running of the Breeders' Cup. Racing in his back yard, California Chrome's enthusiastic backers will no doubt be betting the 2014 Kentucky Derby and Preakness winner down to very short odds. Not that he has done anything on the track to not warrant such rabid consideration. You have to go all the way back to March 28, 2015 and the Dubai Cup to find a horse race that California Chrome did not win. The all-time North American money winner is now on a six-race winning streak including avenging that loss in the Dubai Cup this year.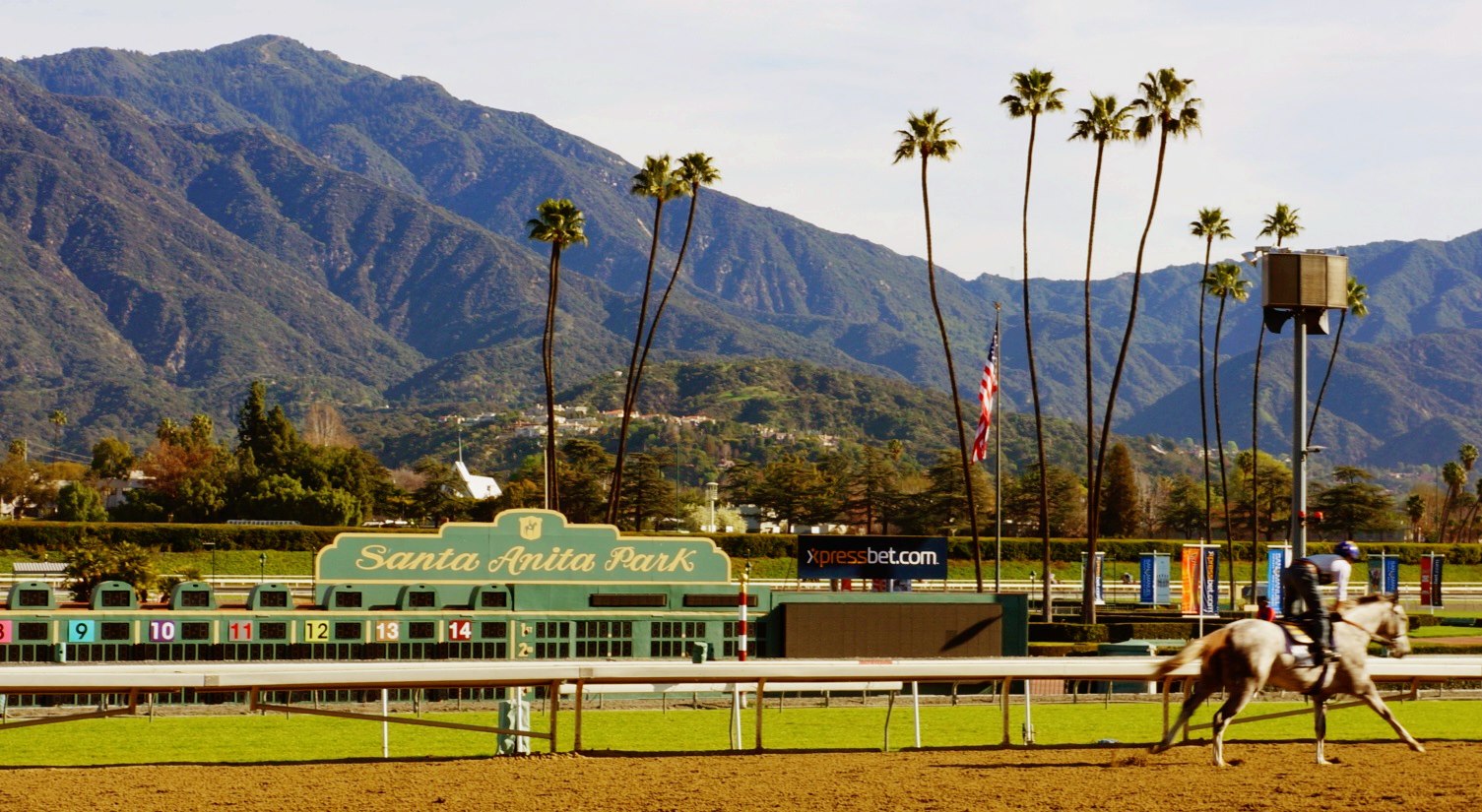 Nine times in his career the five-year old California Chrome has gone to the post with odds shorter than even money and this year's Breeder Cup Classic will be no different – bookmaker Coral has installed Chrome as the 8/11 favorite. But the Chromies have also seen their horse lose twice at those stingy odds. Also odds-on favorites have not fared well in the Breeders' Cup Classic. Eighteen times a horse has entered the race with odds below 2-1 and only five have been seen in the winner's circle. For horses sent off below even money, only two of six have won. For that matter, only 9 of 31 favorites have won this race.
【Breeders' Cup Classic Outright Winner Odds】



※ Current Odds Date & Time: November 4, 4:00 a.m. (GMT)
So it no surprise that California Chrome has not scared away many top contenders in the $6 million Classic. Chief among them will be Arrogate, the lightly considered California runner who stunned the racing world with a 13 1/2 length romp in this summer's Travers Stakes at Saratoga Race Course. It was the stakes debut for the the three-year old who skipped the spring classic races. Now he jumps all the way into the fray with the sport's elites.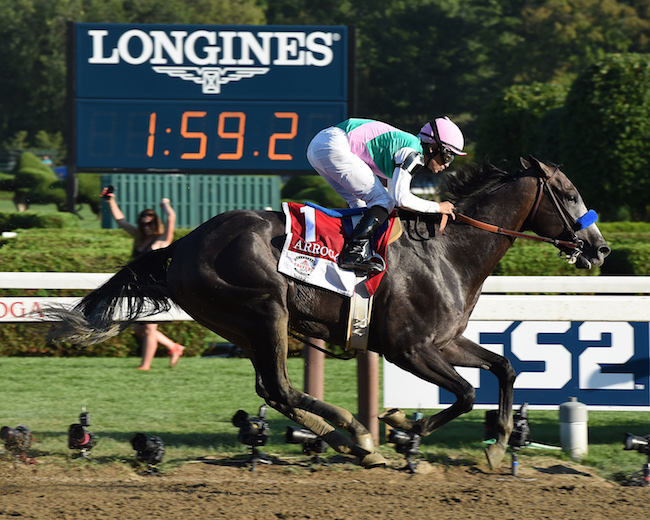 Arrogate is trained by Bob Baffert who was 0-12 in Breeders' Cup Classics before saddling the past two winners including Pharoah last year. It is not common, but also not unheard of, for the youngsters to take down their elders in the Classic and if Arrogate is indeed still improving and does so this year he will reward backers at 11/4.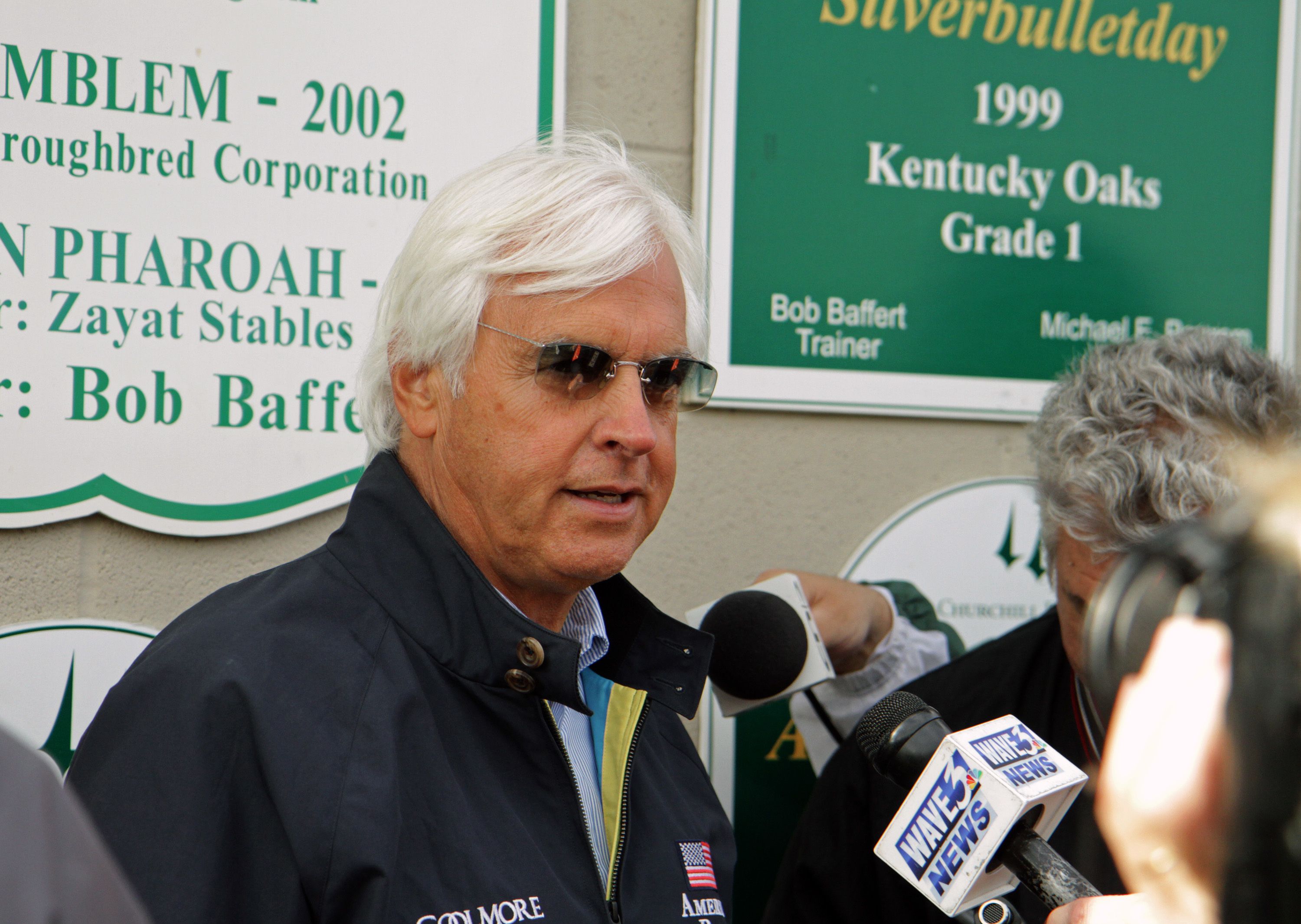 Four-year old Frosted is another colt who has been improving through the 2016 campaign. There were two Grade 1 scores this summer in the Metropolitan Handicap and the Whitney Handicap. Both races, however, were at distances shorter than the Classic's 10 furlongs. Frosted has run the "classic" mile-and-a quarter four times and finished behind American Pharoah three times and California Chrome once. If he can somehow find a way to get past Chrome this time, Frosted, who is already committed to race as a five-year old, will pay 15/2.
Latest Odds: Breeders' Cup Classic (courtesy of bet365)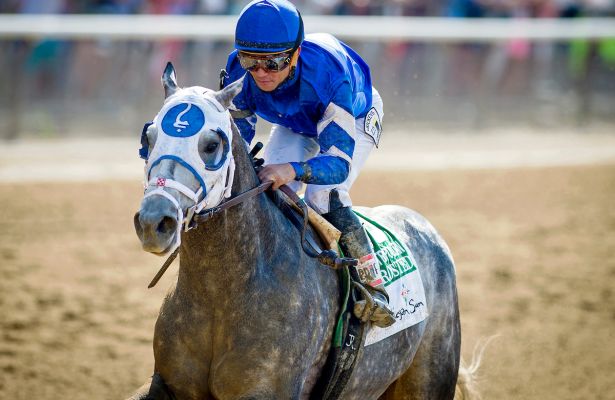 The purse for the Classic has been bumped up by $1 million this year and so has the second-richest race on the card, the $4 million Turf. The 1 1/2 mile race on grass always attracts top international talent which often confounds American bettors and returns attractive prices. Over the years 57 European-based horses have won a Breeders' Cup race, often this one. This time around Found (2/1), Flintshire (5/2) and Highland Reel (3/1) are the top choices.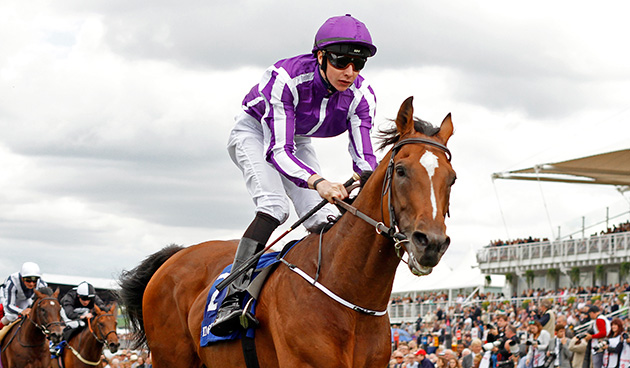 Found beat Highland Reel to the finish line in last month's Prix De l'Arc de Triomphe to break a dispiriting string of five runner-up finishes. But it was back to second place in his next outing to Almanzor. Found is also the defending champion in the Breeders' Cup Turf which no doubt burnishes his credentials as race favorite.
Latest Odds: Breeders' Cup Turf (courtesy of bet365)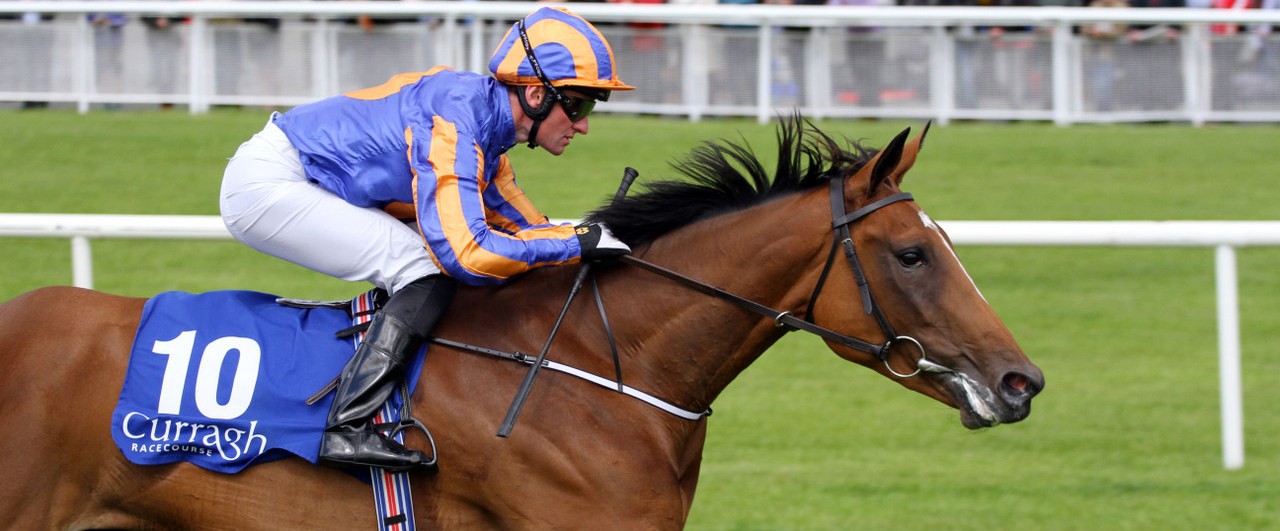 California Chrome is not the only familiar campaigner on the 13-race, two-day card. Almost as anticipated as the Classic will be the showdown in the $2 million Breeders' Cup Distaff, which will head the four-race slate on Friday. Beholder captured the Breeders' Cup Juvenile Fillies as a two-year old in 2012 and then became the first horse to follow up with a score in the Distaff the next year. An injury-plagued four-year old season kept her from trying to go back-to-back-to-back but in 2015 Beholder became the only horse in 40 years to win Grade 1 stakes at age 2, 3, 4 and 5. She remains in top form in 2016 with wins in the Adoration Stakes and the Grade 1 Vanity Mile.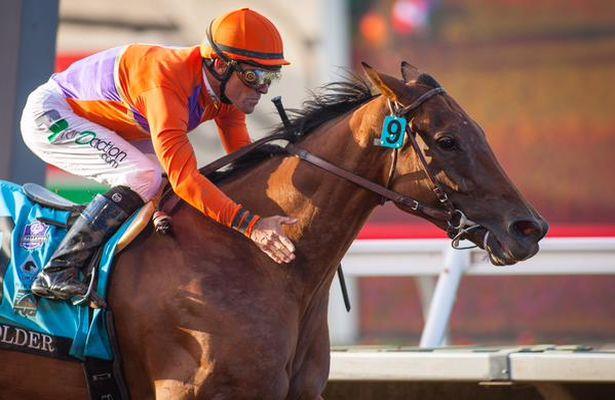 Beholder will be in against the three-year old sensation Songbird who will be attempting to duplicate her feat of backing up a Breeders' Cup Juvenile Fillies win with a Distaff triumph. Songbird is not only unbeaten in 11 career starts but the Kentucky-bred bay filly has never won by less than 3 3/4 lengths. Songbird has been so strong that UK sportsbook Coral has listed her at even odds for the Distaff.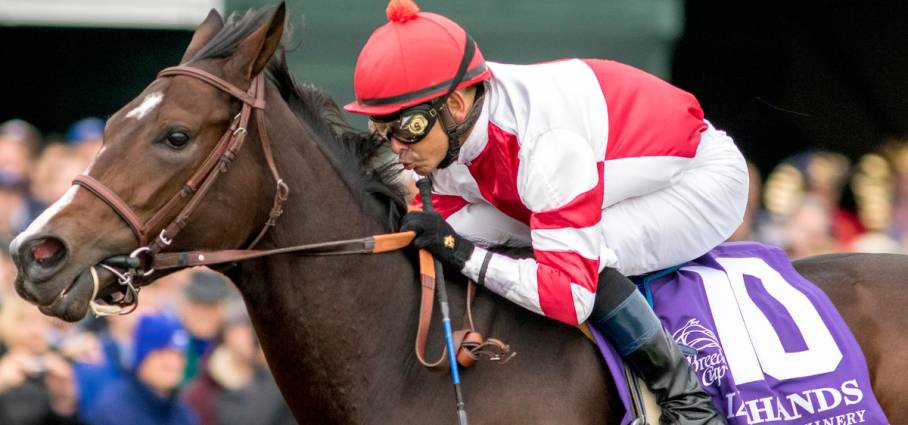 Both the old champion and the young champion will have to deal with four-year old Stellar Wind who has been on the come this year. After losing to Beholder in the Vanity on the Santa Anita oval in the spring, she has beaten back her old rival twice this summer. And so Beholder is offered at a retreating 7/2 in the Distaff and Stellar Wind, who has seven wins in 11 starts, is a notch better considered at 3/1.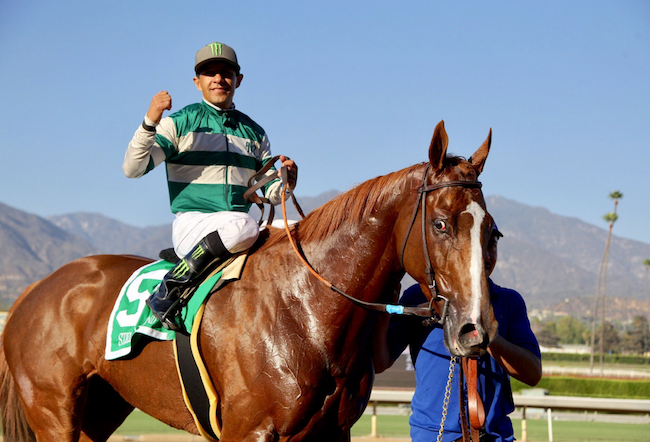 And the Distaff is hardly a match race among the top three. I'm a Chatterbox (16/1), Curalina (14/1) and Forever Unbridled (20/1) are all Grade 1 stakes winners. That is the kind of talent the Breeders' Cup brings out to befuddle the punters.
【Breeders' Cup Distaff Outright Winner Odds】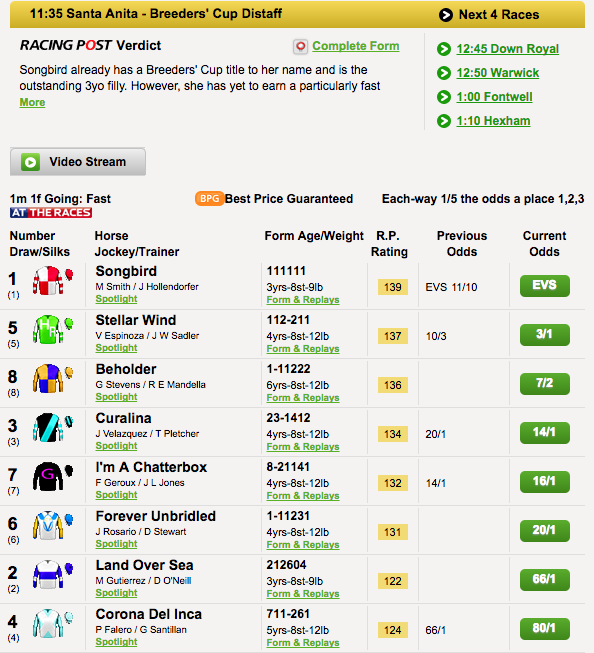 ※ Current Odds Date & Time: November 4, 4:00 a.m. (GMT)