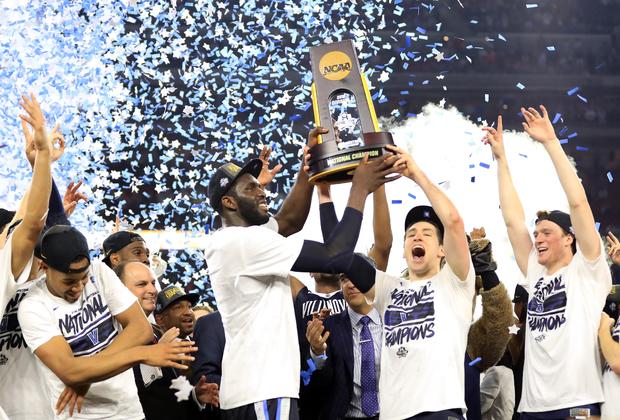 When the first basketballs are rolled out to begin the 2016-2017 NCAA basketball season this week 351 teams will all begin the championship quest with 0-0 records. It is likely there is no larger field of title contenders in any major sport in the world. Luckily for handicappers the vast majority of those hopeful teams can be dismissed from consideration without thought. In fact, despite the large number of pretenders, the actual contenders in college basketball each season make up one of the smallest clubs in sports.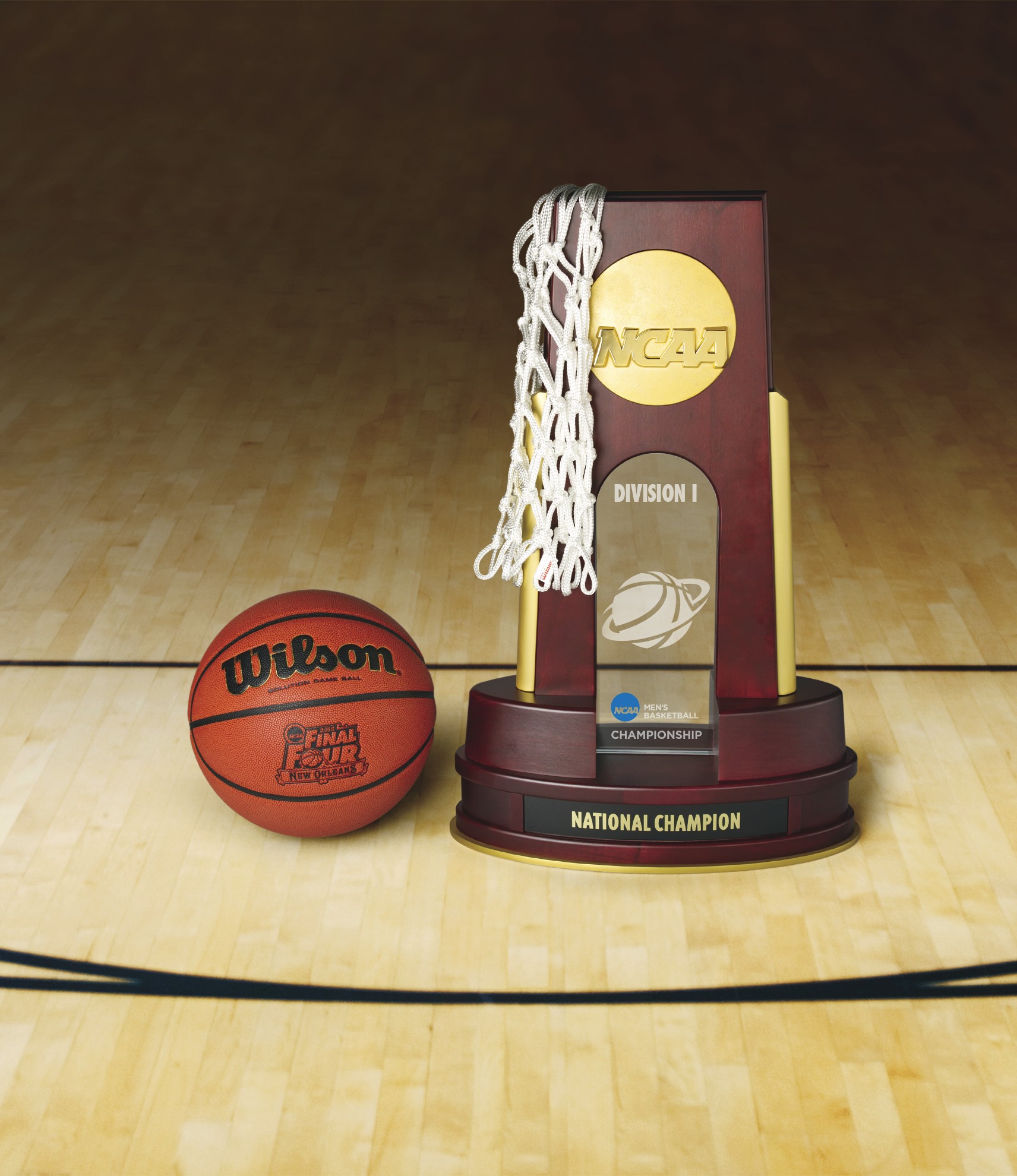 Bookmaker Pinnacle will open the season with the Duke Blue Devils as 4.359 favorites. Duke and coach Mike Krzyzewski are two years removed from its last championship. Duke lost plenty of talent from that team and their replacements made it to the Sweet Sixteen in March as they improved through the season. This year's squad is being hailed as one of Duke's best ever, which is an ominous sign, even in the nation's toughest conference, the Atlantic Coast Conference. Junior shooting guard Grayson Allen is one of the college game's top players and he averaged 21.6 points per game last year including hitting 41.7% of his long-range attempts from behind the three-point line.
【2016-17 NCAA Men's Basketball Championship Winner Odds】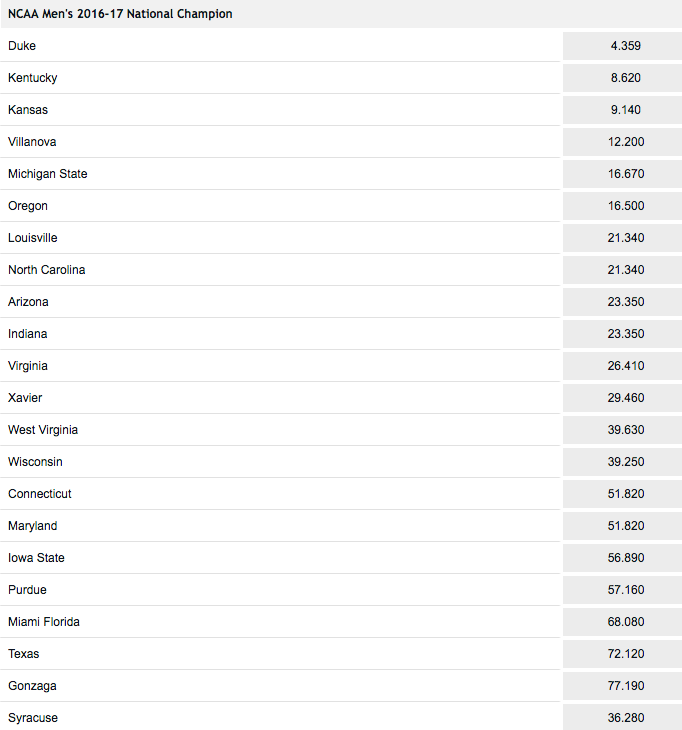 ※ Current Odds Date & Time: November 10, 4:00 a.m. (GMT)
Even with Allen's proficient scoring skills, he will be looked on this year to improve his play as a distributor of the ball as Duke welcomes talented front court freshmen Harry Giles and Jayson Tatum. Duke is the most talented team in NCAA basketball and even if they do not fire on all cylinders early while working the newcomers into the rotation, Krzyzewski's crew will certainly be positioned to bring home a sixth national championship come Spring.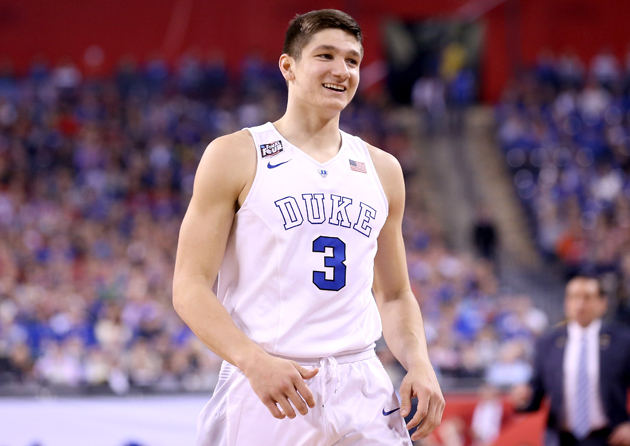 The playbook at Kentucky remains the same. Welcome the best recruiting class in the country and ride the stud players as far as possible until they leave for the NBA after a brief stay in Lexington. This year John Calipari has brought four of the top 14 high school seniors (and five of the best 24) from 2015-16 to the Bluegrass State. Malik Monk from Arkansas appears to be the best of the bunch. In the 2016 McDonald's All-American high school game, Monk finished second in the dunk contest and won the 3-point shooting competition. The Southeastern Conference schedule is not loaded with land mines like other conferences so Calipari will have the luxury of testing out and honing combinations on the floor before tournament time arrives. The Wildcat's odds are 8.620.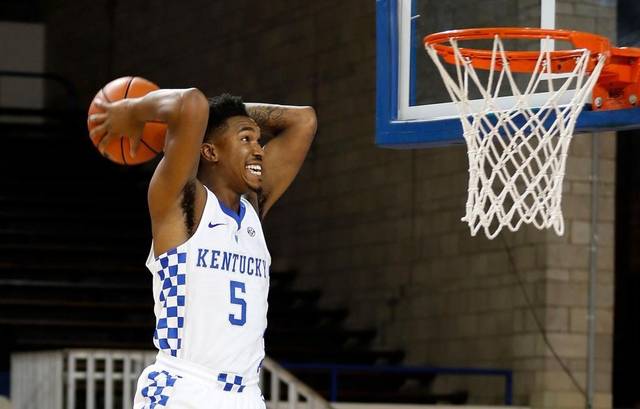 The blue blood programs at the top of the betting table continue with the Kansas Jayhawks at 9.140. Kansas rolled through the regular season at 33-5 last year before being tripped up in March Madness. Backcourt running mates Frank Mason III and Devonte Graham, both double-digit scorers, head the list of returning starters in Lawrence and coach Bill Self has plenty of big man talent to rotate into the line-up, beginning with projected NBA picks Sviatoslav Mykhailiuk and Carlton Bragg. And the best player in the Big 12 Conference may be arriving in the person of freshman Josh Jackson, a 6-8 swingman who is expected to be an NBA lottery pick when he decides to leave Kansas.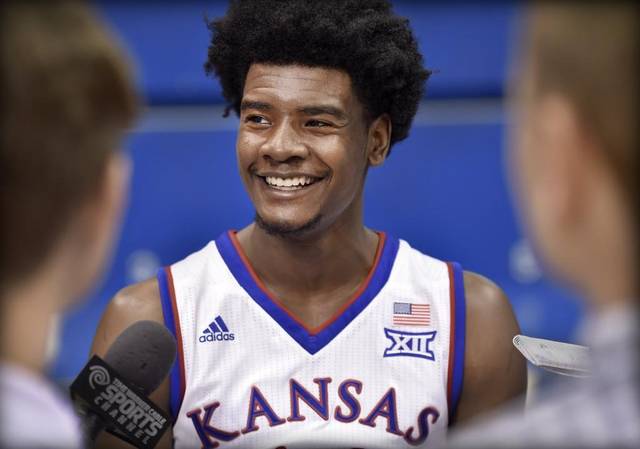 Defending champion Villanova ended a long run of frustration where the talent on the floor never quite matched up to expectations. Several key players from the title-winning team are gone and this year's Wildcats are likely to go as far as senior guard Josh Hart can carry them. Hart netted 15.5 points per game and 6.8 rebounds last year and grades out as the Big East Conference's best player. The country's most elite players seldom wind up on the Main Line campus outside of Philadelphia but Jay Wright has stockpiled enough redshirt freshman to duplicate last year's 35-5 record. Backers can find Villanova at 12.20.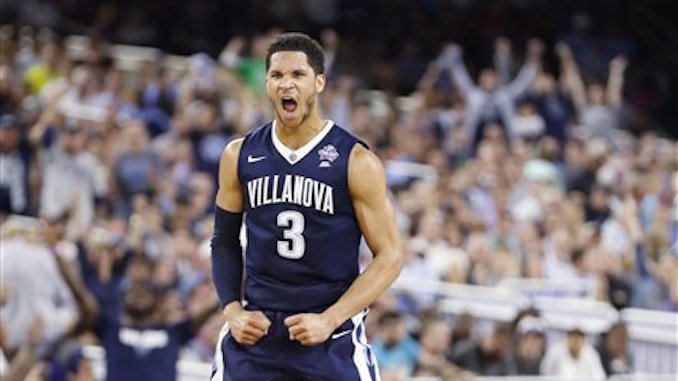 Tom Izzo's Michigan State Spartans experienced a rare flameout early in last year's NCAA tournament but, as the cliche masters like to say, he will be reloading and not rebuilding in East Lansing in 2016-17. The Spartans lost premier guard Denzel Valentine to the NBA and his contributions must be covered by an excellent freshman class that is headed by Miles Bridges. Bridges may emerge as a go-to scorer and his complementary cast will be formidable. Izzo always schedules a tough early season before conference play so investors in Michigan State at 16.670 should not despair if the Spartans do not immediately lurk at the top of the polls.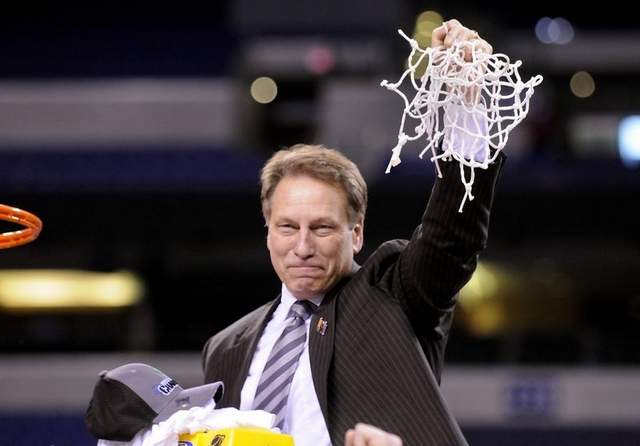 North Carolina was a heavy favorite in last year's NCAA championship before being upended in the final game by Villanova, 77-74. This year's version of the Tar Heels will count on role players from that team stepping up into starring roles as Roy Williams sends an experienced starting five of three seniors and two juniors into battle. If players such as Joel Berry II, Isaiah Hicks and Kennedy Meeks make the jump to feature players they could well be raising another banner in Chapel Hill. And that would return punters 21.340 in the process.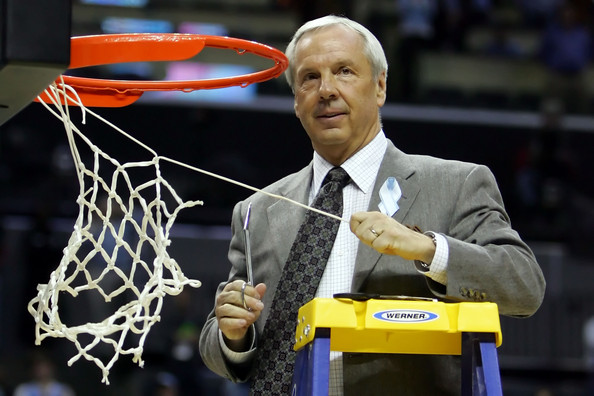 The betting favorites are all usual suspects with recent championships in the pocket. The team among the pre-season elite that is least used to cutting down NCAA nets is the Pac-12 Conference favorite Oregon at 16.650. The Ducks have won one NCAA title but that was the very first one back in 1939. Most of the key players who took Oregon to within a few buckets of the Final Four last year are back in Eugene. The Ducks are deep, experienced and play tenacious defense. Last year's team set a school record with 221 blocks, with senior forward Chris Boucher swatting away 110 on his own. Leading scorer Dillon Brooks passed over an NBA career to come back to Oregon and his decision has plenty of Ducks fans figuring he saw championship potential in the future. And why not? With the spate of recent championship drought-breakers in sports maybe it is time for a new winning face in college basketball.
Latest Odds: NCAA Basketball (courtesy of bet365)