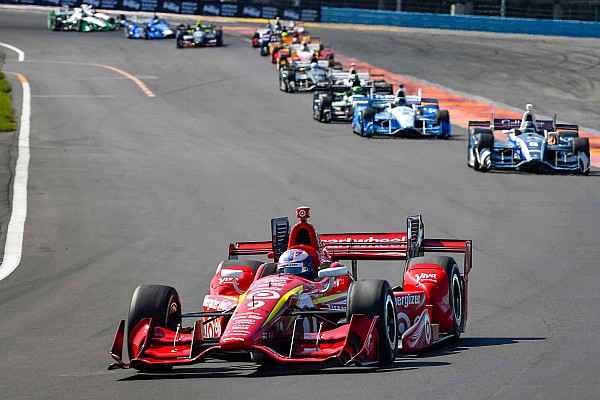 As the 2017 IndyCar Series revs up for its 22nd season at tracks across the United States and Canada, punters will have to confront the question of whether open-wheel American racing is going the way of American men's tennis. No American driver has captured the season title since 2012 and Ryan Hunter-Reay's championship that year is the only one for the stars and stripes since 2006.
Checking under the hood for 2017, the aero kits of Chevrolet and Honda – the two manufacturers in IndyCar Series racing – have been frozen for the year in anticipation of an overhaul in 2018. That means there will be virtually no in-season tweaks and boosts to upend pre-season handicapping. This prohibition means a stark advantage for Chevy anytime the circuit descends on a short oval or street course with both left and right turns – last year Chevy steel was almost perfect on such tracks, piling up a winning percentage of 88 percent.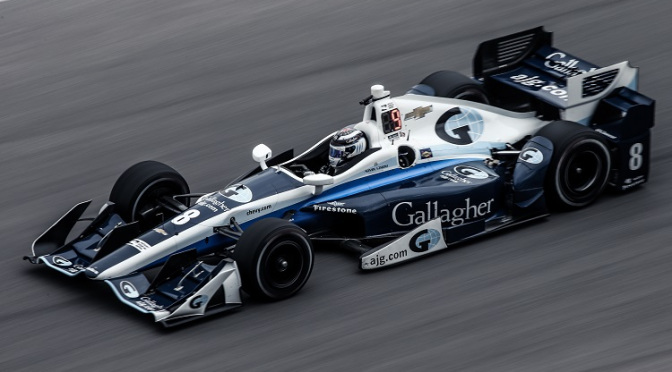 Last year's team champion, Team Penske, has both Chevrolets in the garage and the two top drivers from 2016 in its stable. As such, sportsbook bet365 has installed France's Simon Pagenaud and Australia's Will Power as co-favorites for the 2017 driving title at 11/4. The 32-year old Pagenaud, who was Rookie of the Year in 2012, outpaced his Aussie rival 659 to 532 in season point standings and took the checkered flag an impressive five times in car number 1.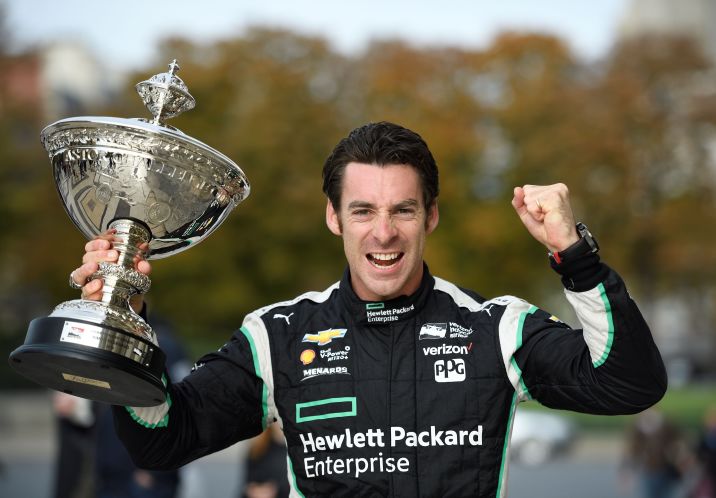 Pagenaud had not won a race in either 2014 or 2015 and only captured one pole in his IndyCar Series career before last year's breakout season. He started fast in 2016, being the driver with most laps led in five of the first eight races, taking four poles and winning three races in a row and four out of five. There are plenty of IndyCar watchers still shaking heads over his jump from 11th place to first and will be reluctant to validate Pagenaud's status as pre-season favorite with cash money at the ticket window.
【2017 IndyCar Series Outright Odds】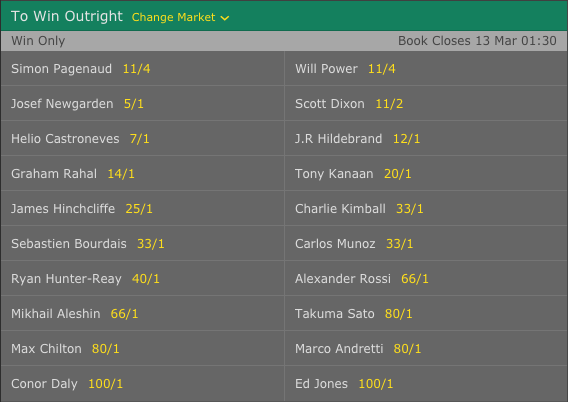 ※ Current Odds Date & Time: March 10, 11:00 a.m. (GMT)
Power will also be chasing his second season title in 2017, having been champion in 2014. Power, raised in an ope-wheel racing family in Queensland, has notched 28 wins as he enters his tenth season of IndyCar Series racing. Nineteen of those triumphs have come on street courses, where he is the most successful driver in Series history. Power will be a slight favorite in the season's opening event at 3/1 (Pagenaud leaves the starting grid at 7/2) at the Firestone Grand Prix of St. Petersburg. The event gives the season its traditional launch on a street course that includes two airport runways. Power could have been champion in 2016 if not for a handful of dismal finishes far back in the back. He could easily ride improved consistency to the 2017 crown.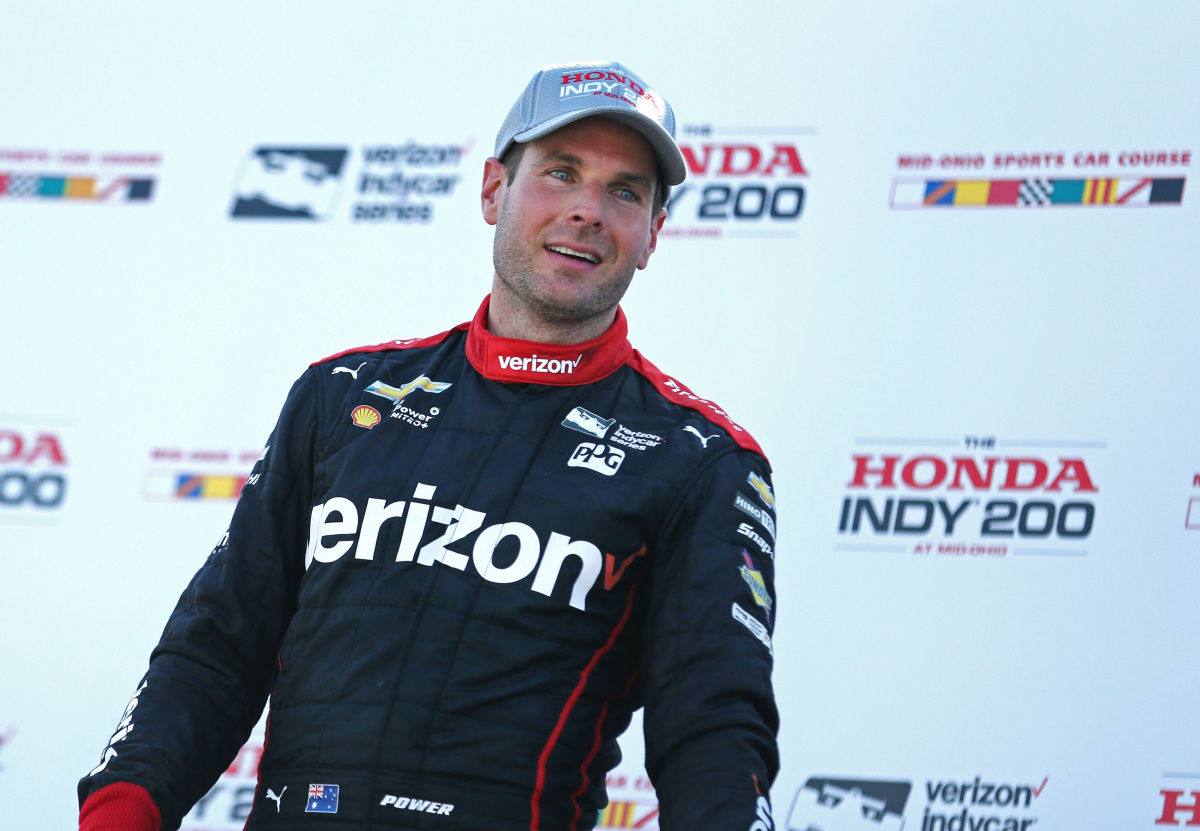 The American given the most consideration in the betting tables is Josef Newgarden at 5/1. Newgarden took the Indy Lights title in 2011 before graduating to Indy Series racing where he has improved in each of his five seasons. Last year he reached all the way to fourth in the 2016 rankings with four podium finishes and a mid-season win in the Iowa Corn 300. This year Newgarden, now 26 years old, signs on with Team Penske in the number 2 car.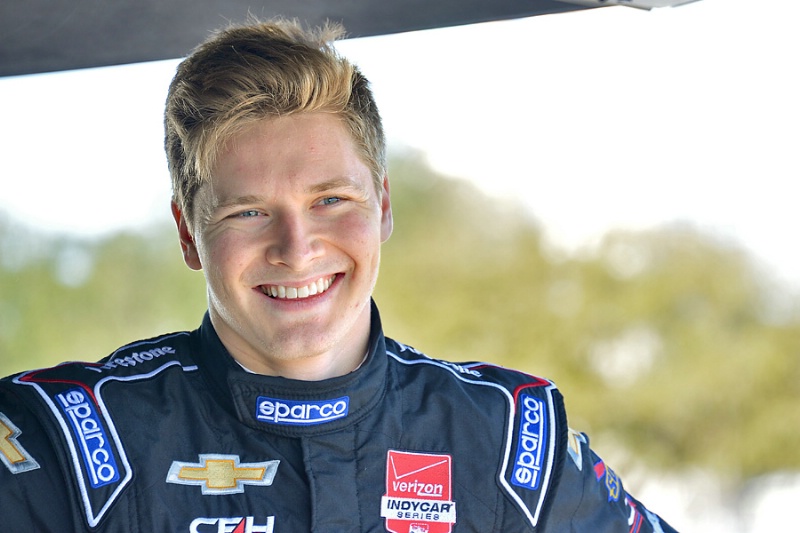 The first non-Penske team driver listed among the favorites is venerable Scott Dixon who has been behind the wheel for Chip Ganassi Racing since 2003. Dixon has claimed the season title four times, most recently in 2015. His 39 IndyCar Series victories are the most of any current driver. If the New Zealand Order of Merit holder captures a record fifth title in 2017, he will reward backers at 11/2.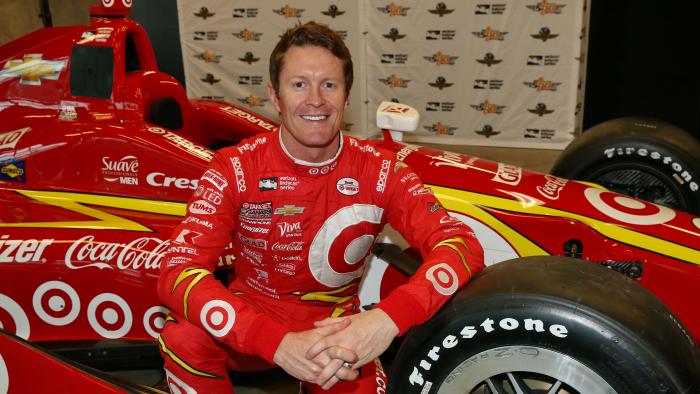 Speaking of veterans, Brazilian Tony Kanaan is back with Chip Ganassi as Dixon's teammate. The 42-year old Kanaan won the season driving title way back in 2004 but as recently as 2013 he won the Indianapolis 500. There has only been one win since but Kanaan did notch five top-4 finishes in 2016. Like Dixon, Kanaan will be steering a Honda this season and the company only won two races in 2016 against Chevrolet. If it is a turn-back-the-clock year Kanaan supporters will cash tickets at 20/1.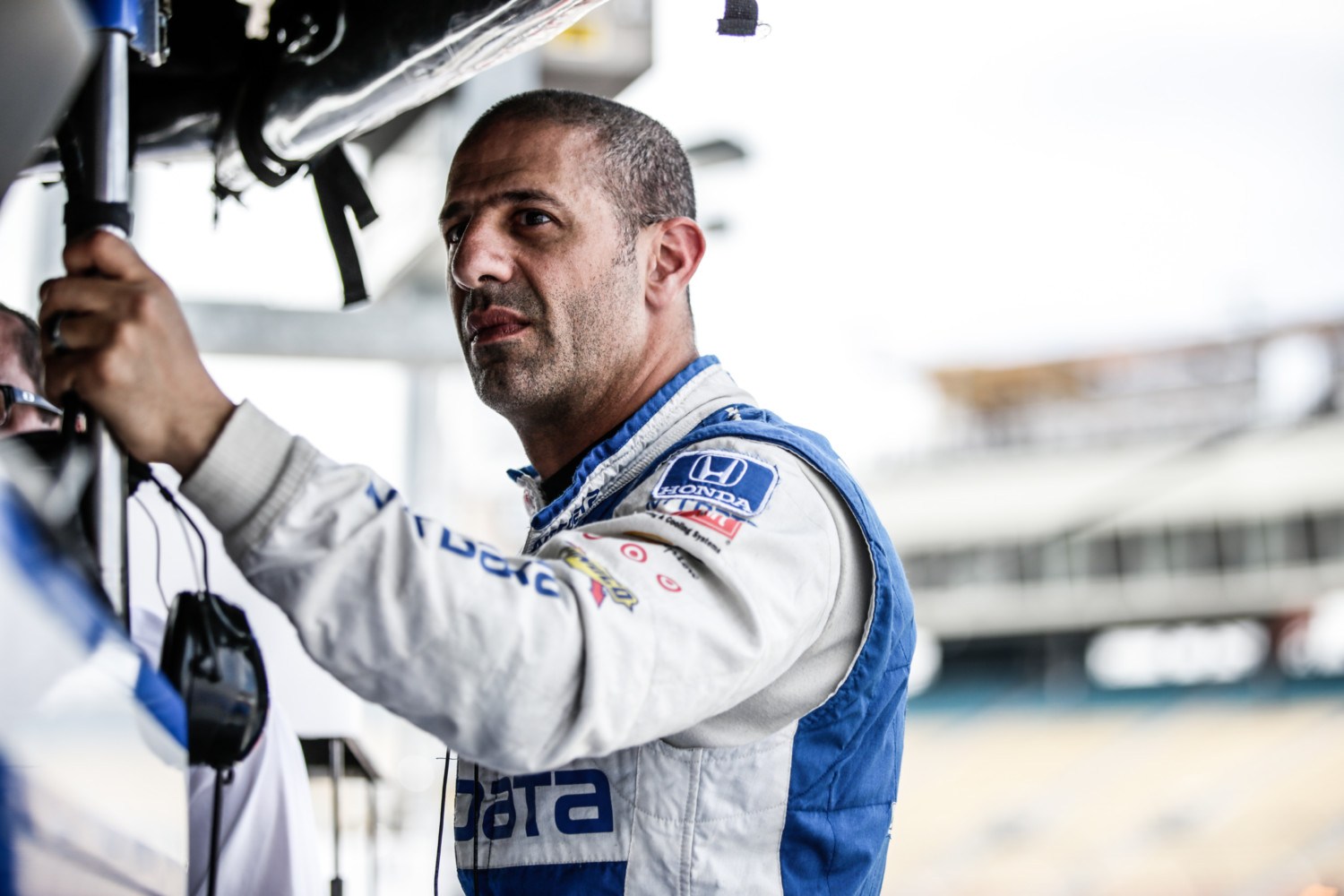 The only other season title holder in Indy Series Racing in 2017 will be Hunter-Reay who will be guiding Honda number 28 for Andretti Autosport. Last year was the first season since 2012 that Hunter-Reay did not take multiple checkered flags. In fact, he won no races and made just three podiums. The 36-year old Texan is given just 40/1 odds of returning to top form.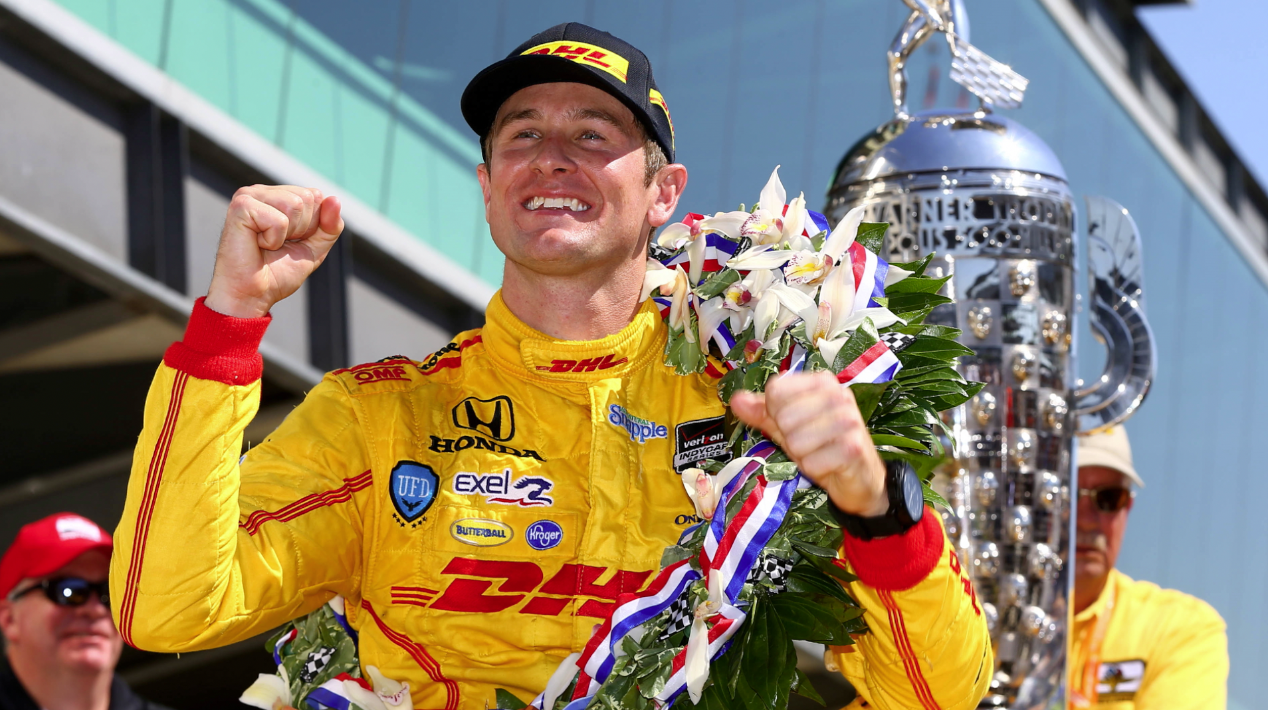 Three-time Indianapolis 500 winner Hélio "Spiderman" Castroneves will turn 42 early in the season and still holds Indy Series driving records for poles (38), top ten finishes (167) and most consecutive seasons with at least one win (10). Castroneves won't be the star of the Team Penske racing team but the all-time record-holder for consecutive starts (318) has drafted his way to relatively short odds at 7/1 to win his first season championship after finishing in the top six 14 of the last 16 years.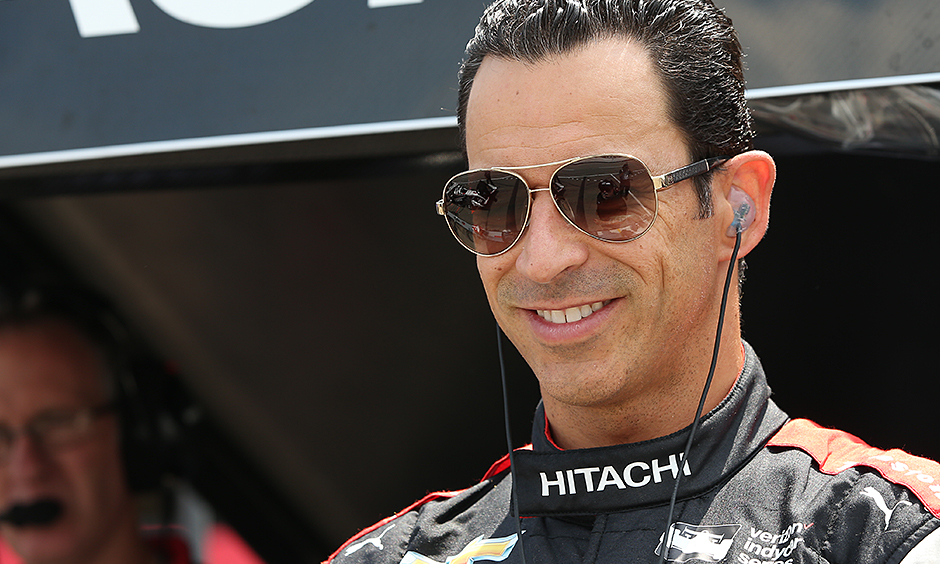 Ed Carpenter is the only driver with his own racing team left in IndyCar competition. Carpenter has been only a part-time racer for the past three seasons, handing the wheel of car number 20 over to Spencer Pigot when the circuit leaves the ovals and heads onto the street courses. Carpenter's only full-time driver in 2017 is Californian J.R. Hildebrand, taking over for Newgarden. The 29-year old Hildebrand has been an inconsistent bet in the past few seasons but with a regular ride he is getting consideration at 12/1.