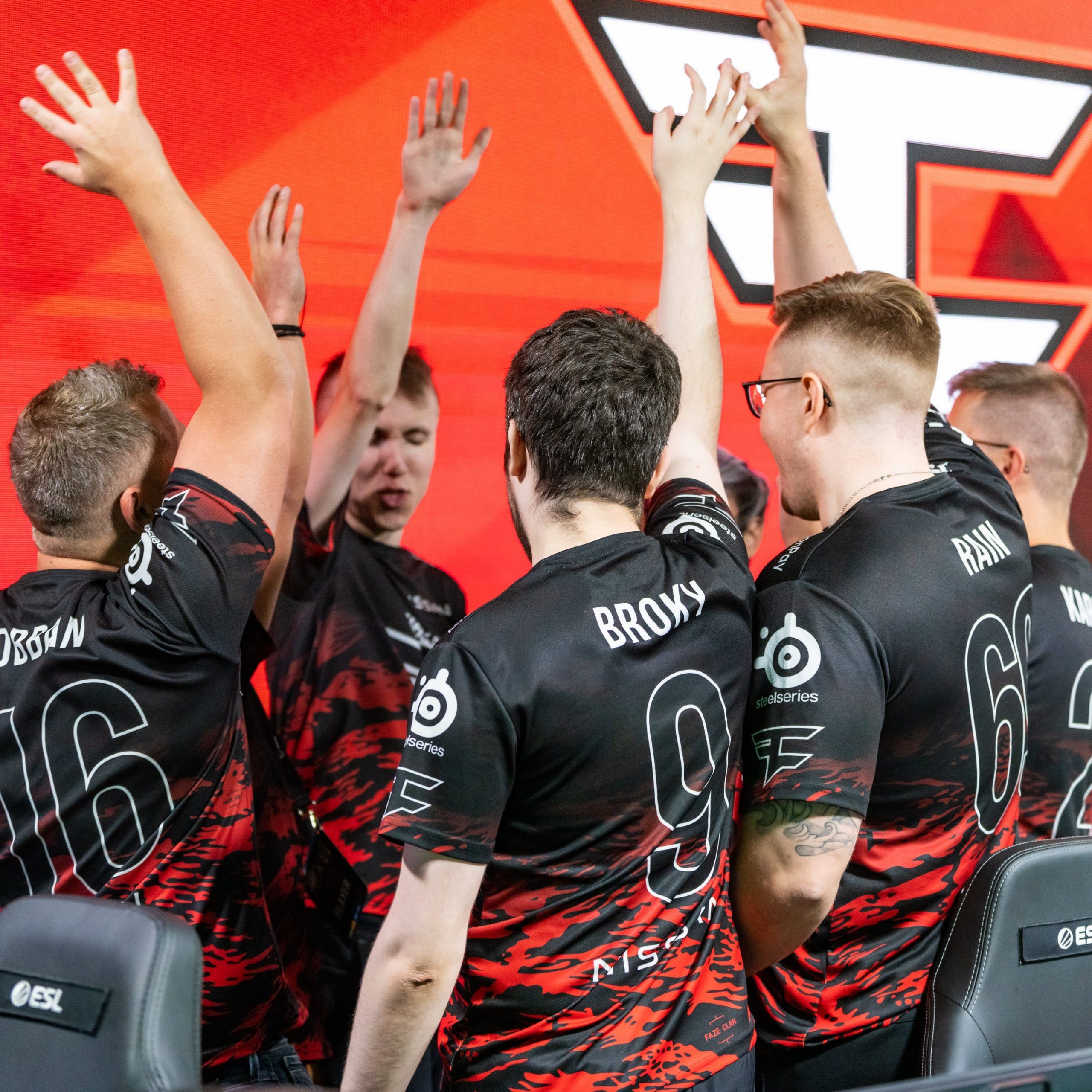 With the IEM Rio Major just around the corner, the best CS:GO teams face off to secure their tickets to Brazil and compete for the biggest glory in all of Counter Strike. 

Star-studded FaZe Clan is favored by bet365 to breeze through the groups and qualify with odds at a measly 1.14. FaZe will likely qualify given the amount of slots that are there for the taking. A strong underdog to qualify is none other than Eternal Fire, the Turkish squad led by XANTARES, coming in priced at 2.75.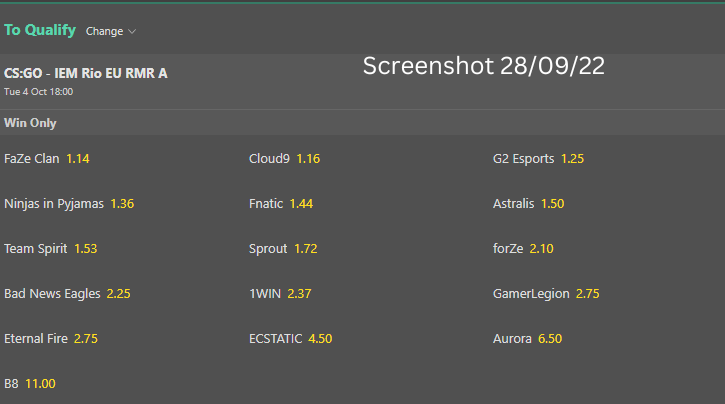 ※ Current Odds Date & Time: September 28th, 12:00 P.M (EST)
Outside of winning the chance to compete at the Major, those who make it past the RMRs are guaranteed to receive at least US$10,000 after a significant prize pool increase, which will definitely serve as extra motivation for teams to outlast their opponents. 
Equally seen as favorites to make it out of the groups is Cloud9, the North American organization picked up the old Gambit roster who have been playing top level CS:GO as five ever since the online era. After winning IEM Dallas, Cloud9 should come into this major group with confidence.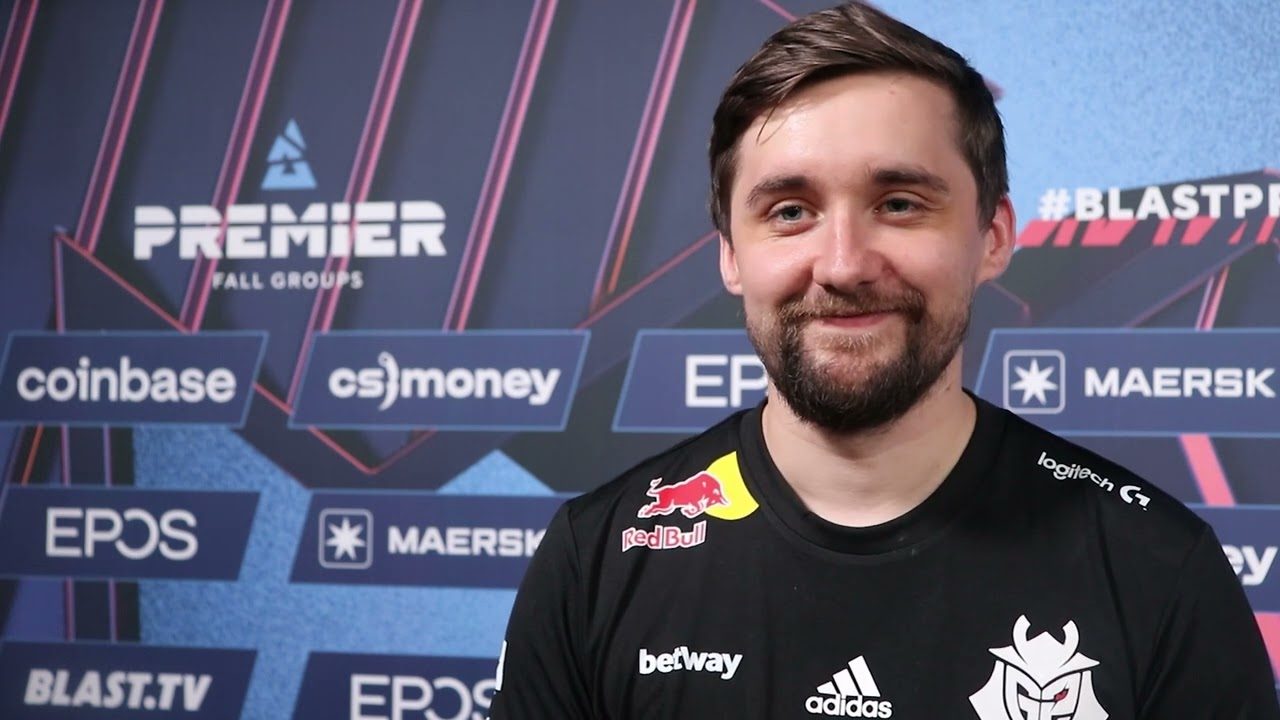 G2 Esports, who dominated their ESL Pro League Season 16 group, did not drop a single map in five matches going 10-0. It seems like they have found the recipe for success with the addition of JKS and bringing in new igl Hooxi who showed great calling so far in the tournament. This is an exciting iteration of G2 Esports that will surely be a treat to watch with the core of NIko, m0nesy, and Hunter. 
Fnatic's latest addition of FASHR has been very solid in their first big tournament. FASHR was brought in two months ago after former Copenhagen Flames duo awper nicoodoz and roeJ. Together with Mezii and long time Fnatic staple Krimz, they look to be raising the orange and black.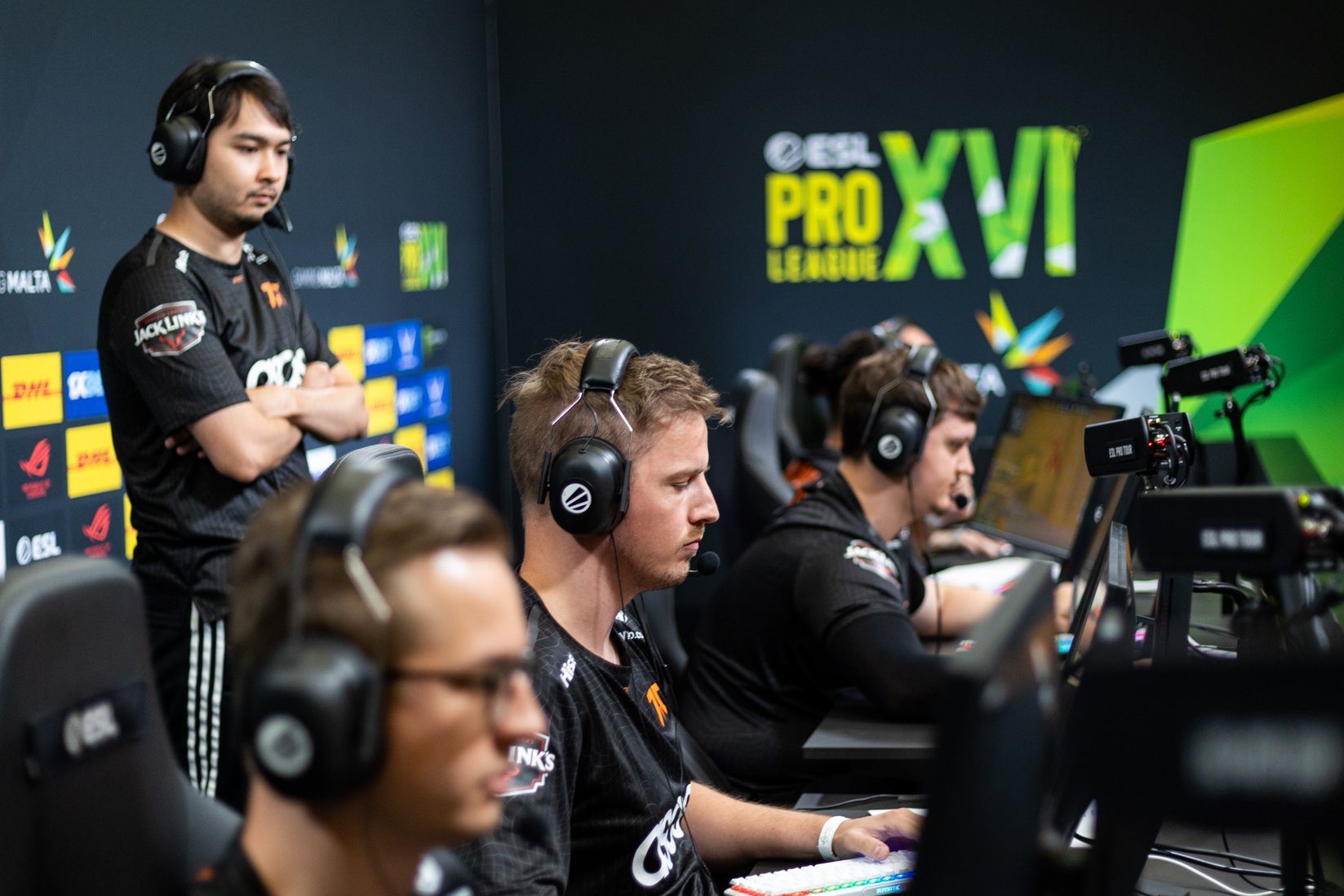 Astralis, on the other hand, will be forced to play with a stand-in as star rifler k0nfig sis is currently recovering from surgery for his broken leg. The team will bring up MistR, a young prodigy from their academy team as a result. This will certainly lower their chances of being the most-decorated organization in terms of major wins to come and snag a sixth major win through the qualifiers. 
The Europe RMR Group A will be played through a 16 team Swiss team format system. All games outside the elimination and decider matches will be best of 1. The brutal format will surely cause a lot of upsets and excitement.
Will an underdog team secure a slot against the juggernauts of Counter Strike or will the favorites continue dominating all the way to Rio?