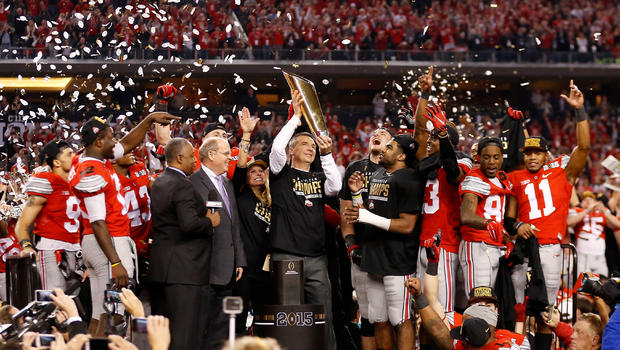 School is in session, and that means college football is in full effect! Stadiums will be filled with students, alumni and fans from the community, all belting out their respective schools fight song – and we wouldn't have it any other way.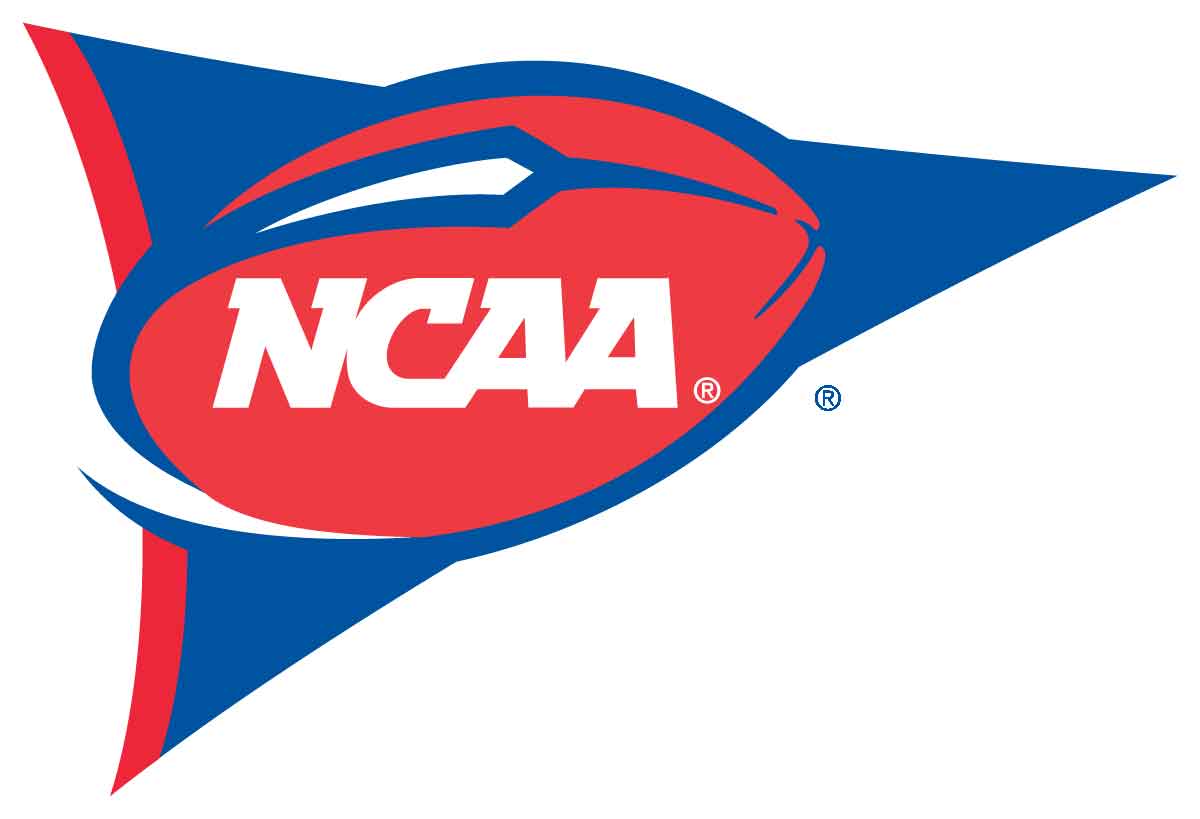 The cult that is college football racks in numerous endorsement deals and hard-earned money to produce top-notch entertainment on the field, and this year should be no different. After what was an amazing finish to last season with the Ohio State Buckeyes taking the college football national championship, we are in the driver's seat to see another exciting college football season.
With the NCAA season set to kick off this Thursday with Alcorn State visiting #16 Georgia Tech, #2 TCU vs. Minnesota and Texas San Antonio doing battle against #22 Arizona to close out opening day, we're going to see solid talent showcasing their skills very early.

Of the three seeded teams mentioned (TCU, Georgia Tech and Arizona), TCU seems to be the favorite going into the season so far. #2 TCU heads into the Big 12 Conference the favorites at 7/4 according to UK bookie William Hill. Other top notch schools aren't far behind, however. Competition in the Big 12 includes Baylor (5/2), Oklahoma (11/2), Oklahoma State (15/2) and Texas (11/1). The last time TCU won a national title was in 2011 against Wisconsin. Before that, the last Big 12 team to compete for a national title were the Texas Longhorns who defeated then #1 ranked USC.
【2015 NCAA Football Big 12 Conference Winner Odds】



※ Current Odds Date & Time: September 2, 7:00 p.m. (GMT)
#1 ranked Ohio State begins their campaign away from home at Virginia Tech. With odds at 1/3 to walk away as Big Ten champions, the squad led by Urban Meyer is set to once again dominate college football.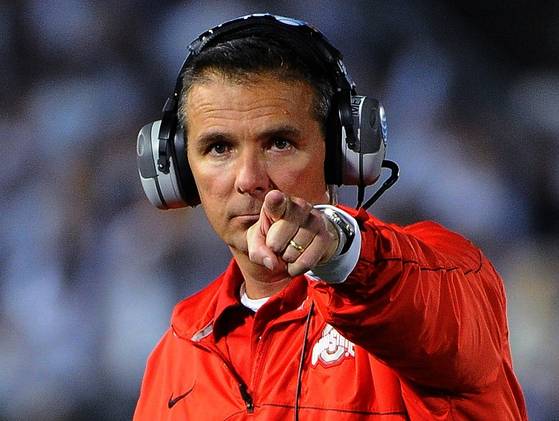 En route to winning the Sugar Bowl and college football national championship, the 13-1 Buckeyes have dominant returning players that can potentially catapult the Buckeyes into a national title bid once again. All eyes will certainly be on Braxton Miller, Ezekiel Elliot, Cardale Jones and J.T. Barrett this upcoming season, who have one more year of experience on their side. If it's any indication from last season, the four men listed above will rip up the gridiron in extraordinary fashion.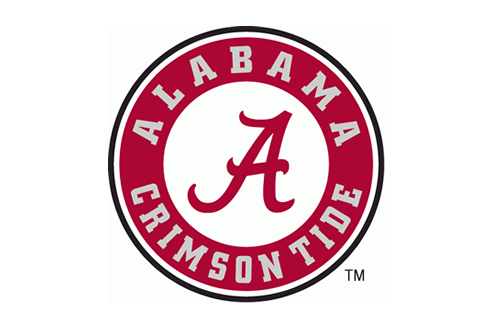 It comes as no surprise that #3 ranked Alabama Crimson Tide is the front-runner to take home the SEC title, but the SEC is one of the tightest conference's in all of football. Alabama heads into the season the favorite at 11/4, but schools like Auburn (4/1), Georgia (9/2). LSU (7/1), Ole Miss (9/1) and Arkansas (10/1) all have the power to dethrone the Crimson Tide.
Last year, Alabama was defeated in the Sugar Bowl by future champions Ohio State, but only by a touchdown. The remaining teams mentioned in the SEC didn't fare too well during bowl games either. Auburn lost the Outback Bowl and LSU lost the American Mortgage Music City Bowl with the conference bowl record as a whole being under .500 at 2-3. Teams with lower odds of winning the SEC Championship however, like Missouri (18/1), won their bowl game as well as Tennessee (11/1). There is definitely lots of talent inside of the SEC, and at any time, an SEC team can easily walk away with a bowl title under their belt.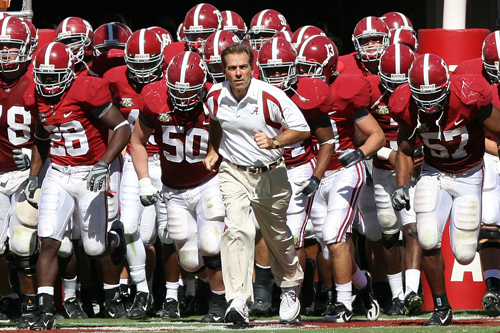 Of course, with college football, there are national champions, bowl winners, and of course, the coveted Heisman trophy winner. 1985 Heisman winner Bo Jackson had it right when he said "Set your goal high, and don't stop till you get there."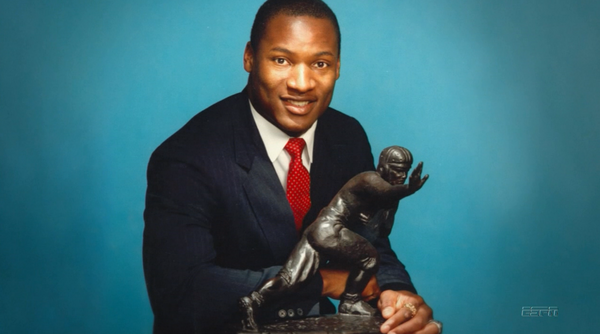 Winning a Heisman trophy can sky-rocket your career to the big leagues. Recent players like Marcus Mariota, Jameis Winston and Cam Newton have been highly speculated to become pro-football stars, and they all have a Heisman in their trophy case. Decorated athletes like Barry Sanders and Tim Brown have captured Heisman trophies and went on to solid pro-careers.
So, who are the early favorites to walk away with the Heisman this season? Well, QB Trevone Boykin is the front-runner heading into the first game of the season. At 6/1 odds, TCU's Boykin is ready to pick up from where he left off last season – 33 TD's, 3901 yds. and a completion rate of 61.2%.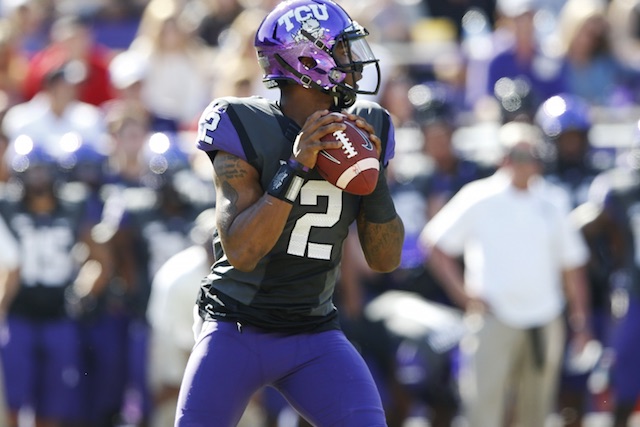 Ohio State has four notable players all pursing the Heisman trophy. Ezekiel Elliott (7/1), Cardale Jones (14/1), J.T. Barrett (16/1) and Braxton Miller (20/1) are all in contention for a trophy.
Notable players all fighting for the Heisman include Dak Prescott (9/1), Leonard Fournette (10/1), Nick Chubb (10/1), Cody Kessler (12/1) and Derrick Hehry (16/1). Of the past three Heisman winners, two of them have been freshman. Ohio State and Notre Dame have produced the most Heisman trophy winners, with each school having 7 trophies in their repertoire.
Lastly, the title everyone looks for in college football. Who are the favorites to win the national championship? As mentioned earlier, #1 ranked Ohio State will be the favorites to repeat as champions. With odds at 10/3 and a roster that includes four potential Heisman winners, the Buckeyes are looking good going into this season. However, the last time we saw a repeat of a champion was rather recent with Alabama in 2011 and 2012. Alabama also won three titles in four years, not too shabby. Other contenders vying for a national title include #2 TCU (8/1) and #3 Alabama (9/1). Behind the top three teams, there is more stellar competition that could give these top schools a run for their money. #6 Auburn interestingly enough has odds at 14/1, even though they are ranked sixth in the nation.
【NCAA Football AP Top 25 Preseason Rankings】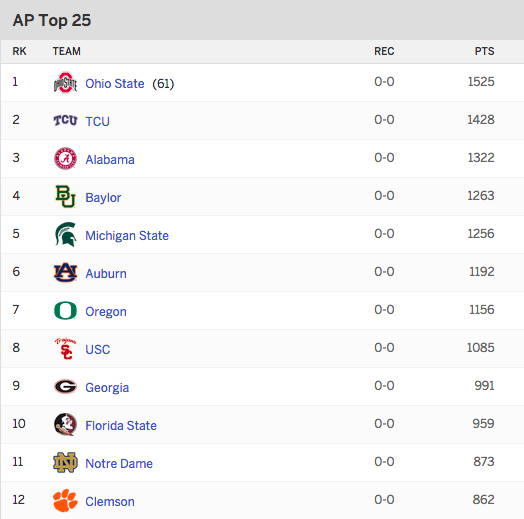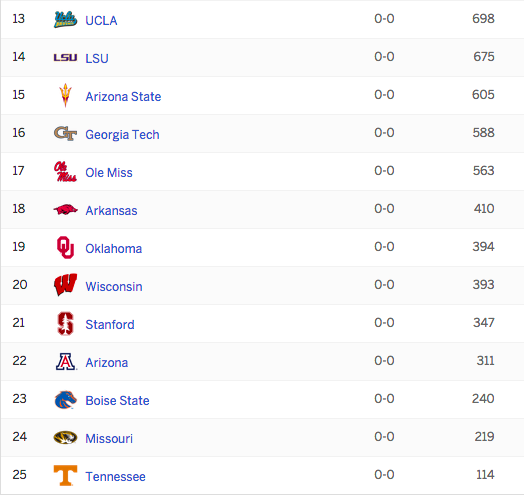 If you're looking for dark horses, there are viable options as well. #5 ranked Michigan State (20/1) has a solid position for the AP rankings, but is down the line in terms of odds. Another option includes #7 Oregon (20/1).
【2015 NCAA Football Championship Winner Odds】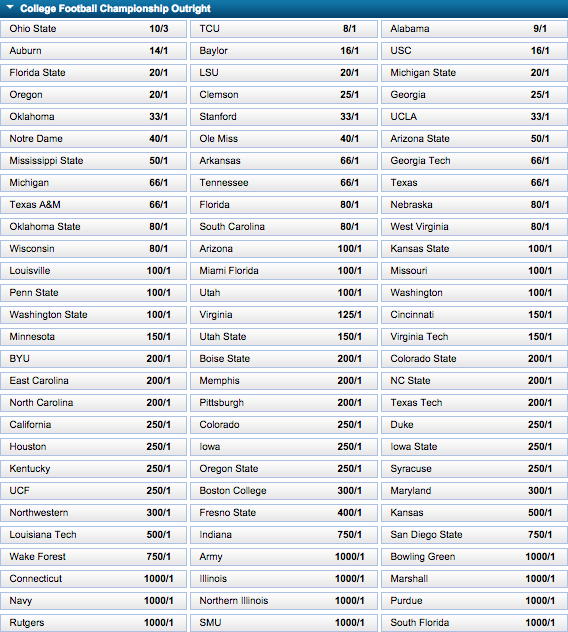 ※ Current Odds Date & Time: September 2, 7:00 p.m. (GMT)
While any team in the top 15 has a solid chance to compete for a national title, especially with the addition of a semi-final game (Orange Bowl and Cotton Bowl winners advance to national title game in 2016), more teams are competing for one of the four spots that could land them in the title game.
Don't be shocked if Ohio State runs away with this season once again though. With the talent on the field and sidelines, it is no wonder in that the Buckeyes are the team to beat this season.