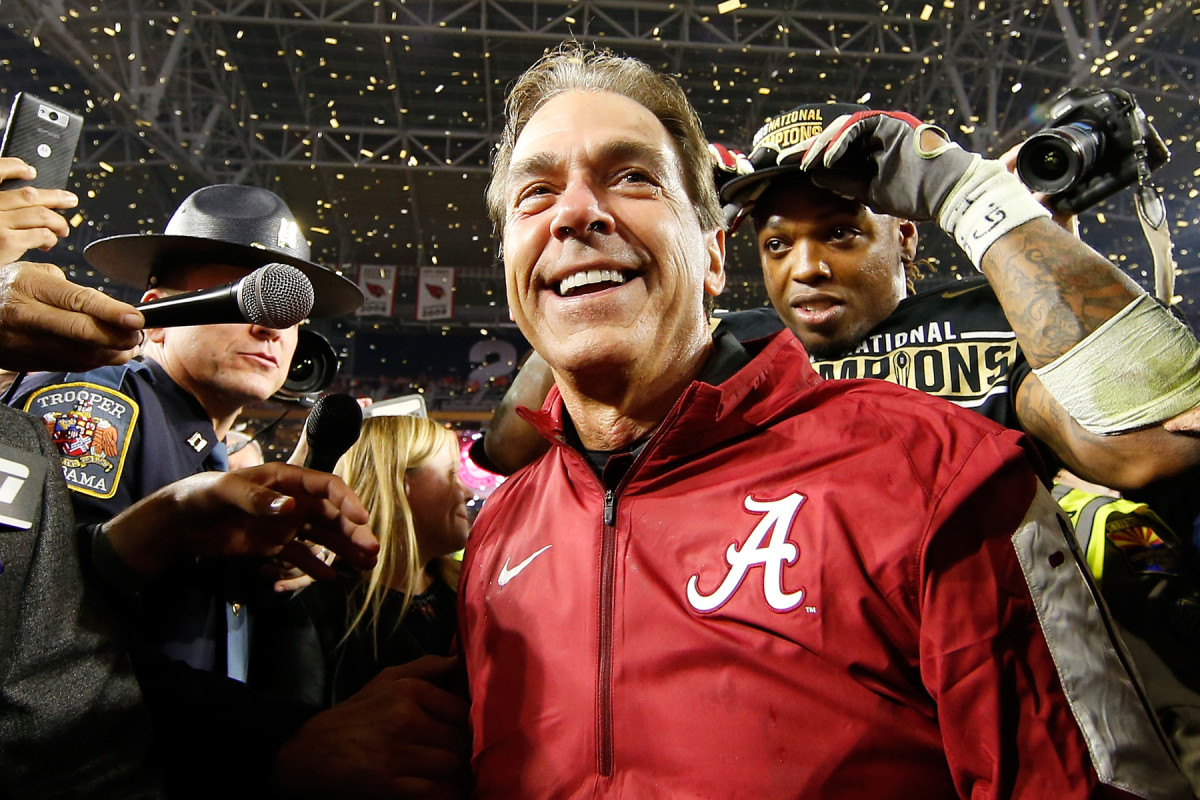 College football is normally not a place to go looking for Cinderellas and long shot bets. The 2016 season will be no exception. Even traditional powerhouses such as Michigan, Florida State and LSU that have had down seasons recently have roared back into the national championship picture. The biggest challenge for punters is not identifying the elite teams but deciphering which four teams from five conferences will perform well enough to be elevated into the four-team playoff to just get a crack at the national championship.
As winners of four of the last seven national titles, the road to the championship is expected to run through Tuscaloosa, Alabama. And, as usual, Nick Saban's bunch is so deep in blue chip recruits that the lack of a standout star at quarterback does not seem to matter at all. The oddsmakers at bookie Bovada have installed the defending national champions as +600 favorites to hoist the trophy again. There will be no shortage of top teams taking their shot at the Crimson Tide and it begins on the opening weekend with the University of Southern California Trojans. Alabama is an 11.5 point favorite in that match-up of college football royalty. There are enough tough games on the Alabama schedule that even a slip-up along the way will likely not negate their chances at winning the 2016 title.
【2016 NCAA Football Championship Winner Odds】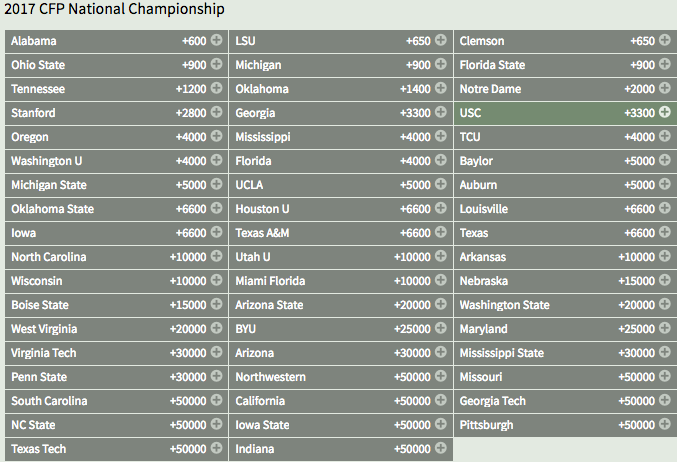 ※ Current Odds Date & Time: August 30, 3:00 p.m. (GMT)
The biggest of Alabama's tests will come from right inside its own division in the Southeastern Conference with the LSU Tigers. Les Miles recruits so brilliantly to Baton Rouge that NFL teams have gorged on LSU talent in recent years. But the team's actual game day performance has been lacking. This year there are 17 returning starters, however, and a new defensive coordinator in Dave Aranda who comes down from the Big Ten wars at Wisconsin. Running behind a veteran offensive line will be Heisman Trophy candidate Leonard Fournette. It is enough to make LSU a short +650 contender for national championship honors.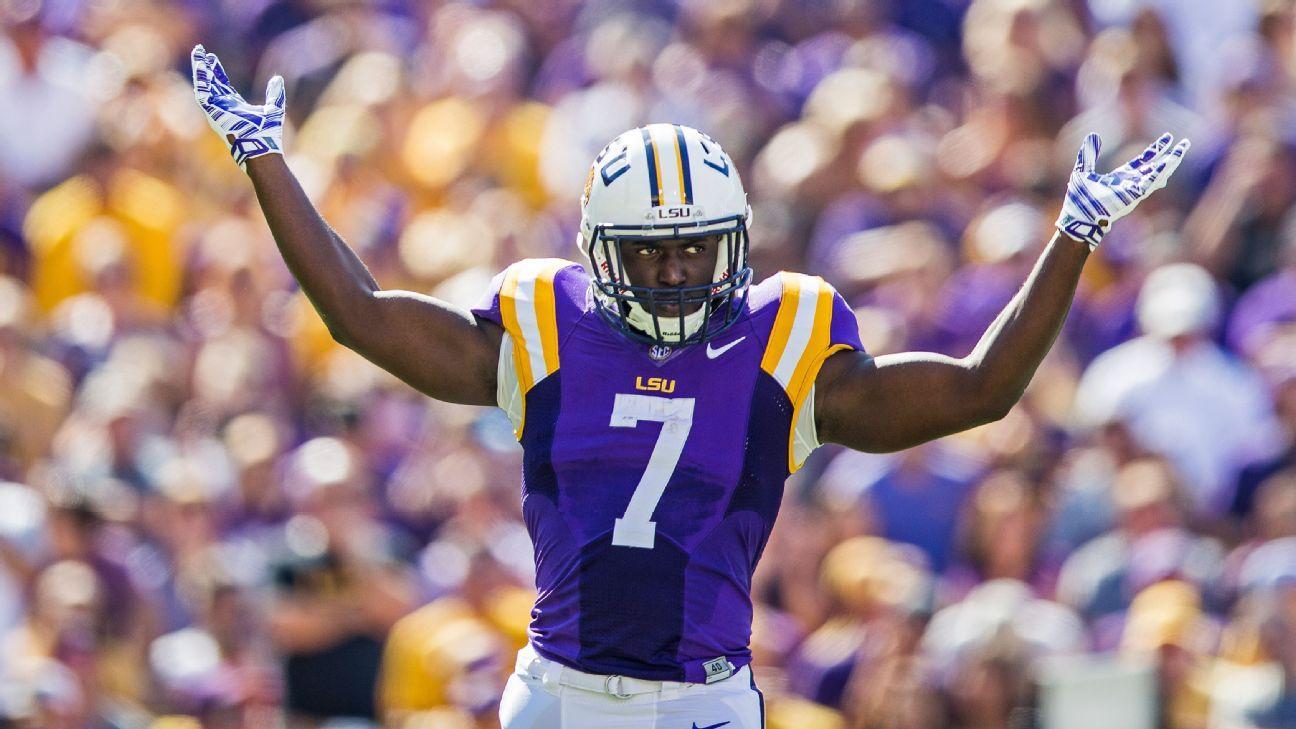 Also listed at +650 is another breed of Tiger – Clemson. Clemson is coming off a season that saw no losses until Dabo Sweeney's group ran into Alabama in the national championship game last year. Clemson has its own Heisman candidate in quarterback Deshaun Watson. Now a junior, Watson accounted for 30 touchdowns as a sophomore in guiding the nation's third-ranked passing offense while routinely amassing over 100 yards per game on the ground. That offense is expected to be even better which may be necessary to cover for a defense that can be suspect at times.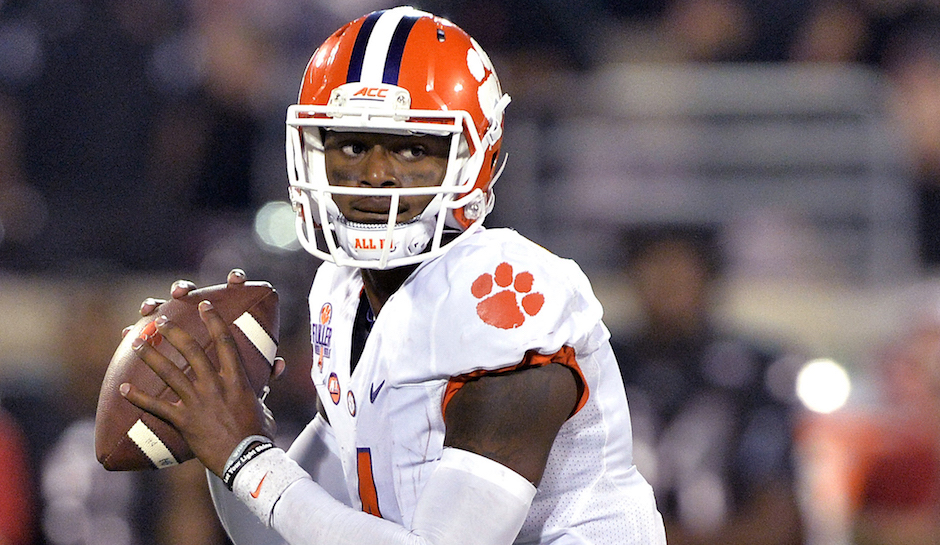 Like Alabama, Clemson must deal with a national championship contender in its own back yard. Florida State has been rebuilding the past couple of years, stockpiling talent and pointing towards this season. Running back Dalvin Cook averaged 7.4 yards every time he took a hand-off last year, including 194 yards against Clemson, and he is expected to be another Heisman contender. There is not an award for an entire defense but if there were the Seminoles would be leading contenders to win honors. Florida State enters the season at +900. Clemson is given the edge to with the Atlantic Coast Conference Atlantic Division over Florida State, +210 to +150.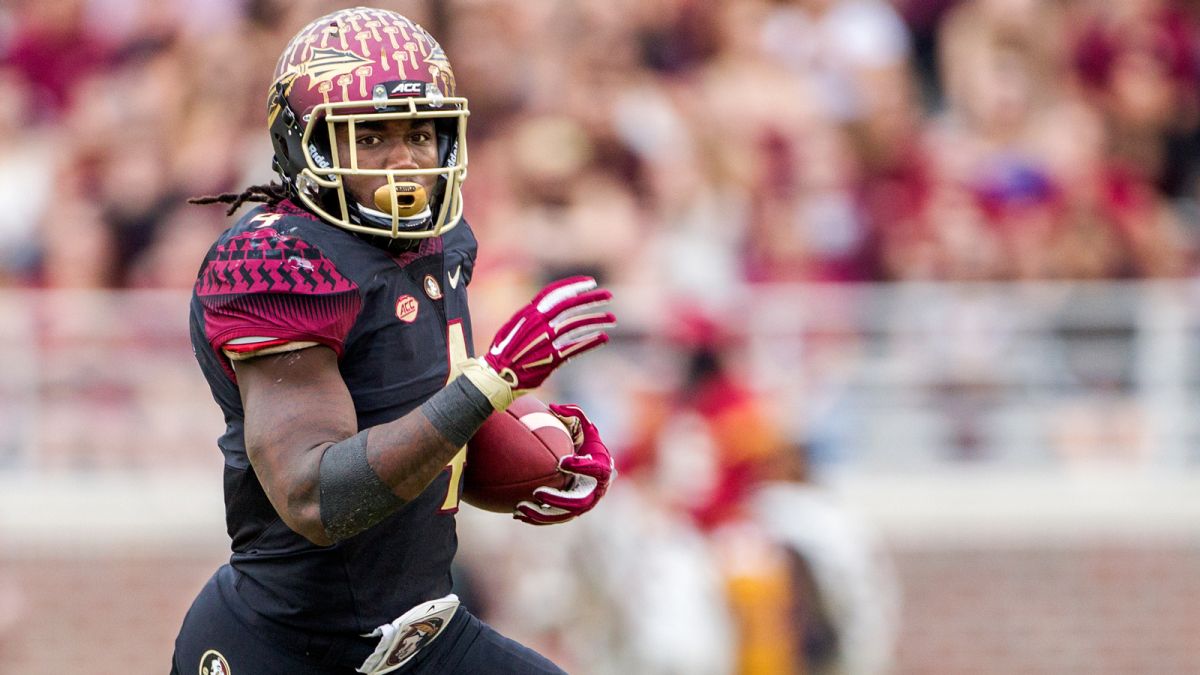 In the first two years of the College Football Playoff the selectors have never chosen more than one team from a conference to play for the championship. If the top four contenders play consistently strong football, this could be the year that changes and maybe the Southeastern Conference or the Atlantic Coast Conference – or both – are represented twice in the Final Four. The selectors always give lip service to "putting the best four teams in the playoffs" and 2016 could well be their biggest challenge to prove that is the case. Whether that actually comes to pass is a conundrum for bettors to ponder.
The Big Ten is another conference that appears to have its two best teams locked into the same division. Ohio State won the first Playoff in 2014 in resounding style and were odds-on favorites to repeat as champions last year. But injuries and a log jam at quarterback caused to Buckeyes to not even be invited to the Final Four after a late season loss to Michigan State. Still, Urban Meyer is 44-2 in the regular season in his four years in Columbus and 31-1 in the Big Ten. J.T. Barrett is the lone signal caller this year and one of the country's best. If Ohio State has a typical year with no more than one loss it will be difficult to keep them out of the mix this year; the Buckeyes are +900.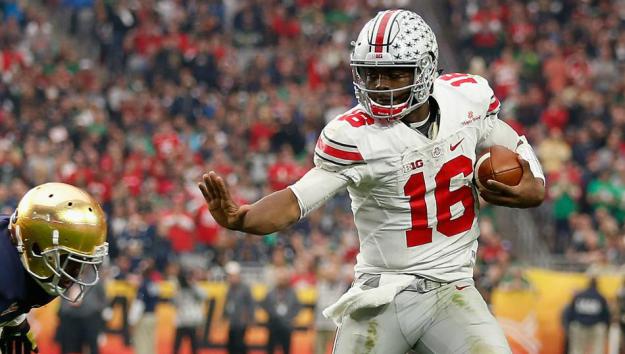 Traditional rivals Michigan are posted at +900 as well. Thanks to second-year coach Jim Harbaugh no team has generated more talk in the off-season than the Wolverines. Michigan was coming off a 5-7 record in 2014 when Harbaugh arrived last season and to take that roster to a national championship just two years later would seem to be a tall order but Harbaugh has been making believers of pre-season bettors. If he can beat Ohio State and Michigan State he may well reward their confidence.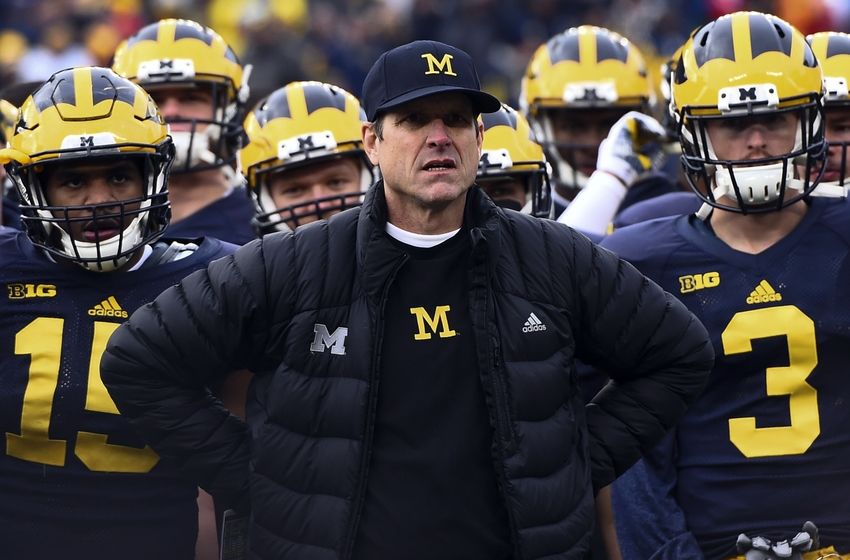 Oklahoma, which flamed out in the playoffs in 2015, is expected to win the Big 12 and given odds of +1400 to win the national championship. But it is a down year for the conference with off-the-field distractions at Baylor and an enigmatic Texas team. The Sooners may not be able to convince the selection committee of their worthiness for a playoff berth without a perfect record.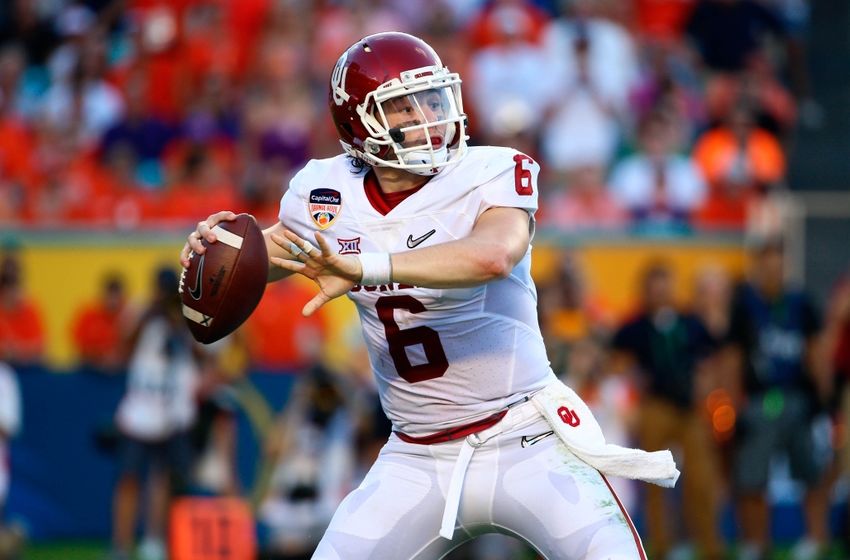 The situation out West is exactly the opposite – many contenders and not a powerhouse in sight. The Pac 12 features Stanford (+2800), Southern California (+3300), Oregon (+4000), Washington (+4000) and UCLA (+5000) all with dreams of a conference championship. After beating up on each other all season long, the Pac 12 winner likely won't have the glittering record that some of the runners-up in other conferences will possess. They will have to hope their resumes are well-regarded by the selectors to even get a chance to make those odds pay off.