The Cleveland Browns were supposed to resurge this season and now they are 2-4. Last season, the Browns rose to the occasion and finished the season on a high note, although they did not make the playoffs.
The last time Cleveland made the playoffs was in 2002. They were eliminated in the Wild Card round. With the addition of Odell Beckham Jr. to their already stacked offensive group, many people believed the Browns could be a legitimate threat this season.


※ Current Odds Date & Time: October 26th, 1:30 p.m. (EST)
Online bookmaker 5Dimes has the Patriots at -13 on the spread.
With that being said, the Browns' offense has not been up to standard and their defense has been rough looking as well. This week, the Browns face their toughest competition of the regular season – the 7-0 New England Patriots.
New England designated Josh Gordon to IR with the expectation that he'll be cut from the team. They brought in Mohamed Sanu and the Patriots' offense continues to look dominate.
Expectations were high for both teams, but I would argue that the Browns' expectations were higher. Cleveland has not seen a winning football team in quite some time, so last season was just a taste of what this team can do. We all know that the Patriots will be elite no matter what.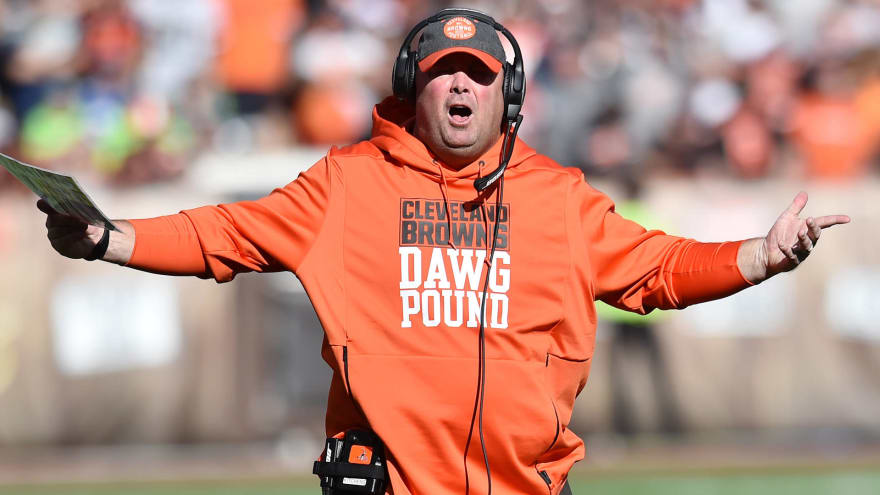 It's clear the Browns have the tools to be a solid football club, but it's just not clicking right now. Baker Mayfield has been horrid. To be fair to Mayfield, he rarely has enough time to make a play in the pocket.
It will be interesting to see how Cleveland answers to the best team in football. This is certainly a game where the Browns can flex their muscles, although I don't expect that to happen.