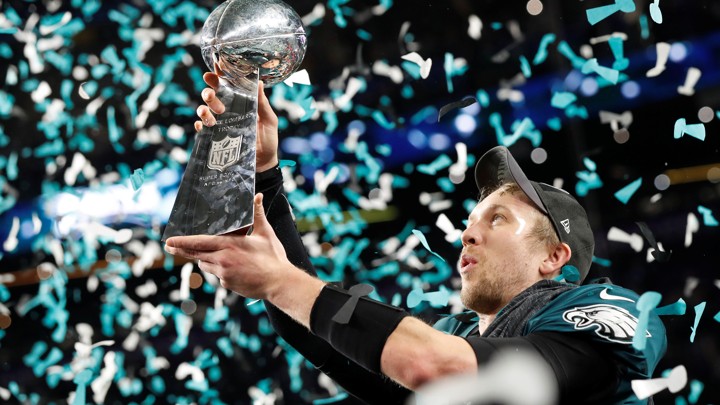 The first weekend of 2020 will feature some heartbreak as the NFL playoffs begin. 32 teams started the season fresh and with hope, but that number has been cut down.
Now that the regular season has concluded, we turn our attention to the playoff round and eventually the Super Bowl. As with seasons' past, only one team will be crowned Super Bowl champion. This season, will it be your team?

※ Current Odds Date & Time: December 31st, 9:30 p.m. (EST)
Online bookmaker BetOnline has the Ravens at +210 to win the Super Bowl.

The Baltimore Ravens were one of the best (and most consistent) teams in the NFL this season. It's no surprise that BetOnline has the Ravens with the best odds to win the Super Bowl. Entering the playoffs (and owning a first-round bye), the Ravens are listed at +210 to win it all.
Next in line, according to BetOnline, are the Kansas City Chiefs. A team that came so close to reaching the holy grail a season ago, the Chiefs are listed at +400 to win the Super Bowl. Over on the west coast, the San Francisco 49ers are also listed at +400 to win the Lombardi trophy. The last time San Francisco won the Super Bowl was in 1994.
Other notable teams are the New Orleans Saints (+600), Green Bay Packers (+1000) and Philadelphia Eagles (+2500).
The defending Super Bowl Champions, New England Patriots are listed at +1000. In what could be the final year of the Brady/Belichick dynamic, can the Patriots walk away with yet another Super Bowl win?
Could we see a longshot win it all like the Buffalo Bills, Tennessee Titans or Houston Texans? Anything can happen in the NFL playoffs and it all kicks off this Saturday.