Even though the Philadelphia Eagles have just 2 fewer wins than the Seattle Seahawks, many believe that this will be a walk in the park for Seattle.
Entering today's game, the Seahawks have been one of the most consistent teams in the NFC this season. Doubters and critics have reiterated that any team coming from the NFC East will be knocked out of the first round. This afternoon, the Eagles have a chance to shock the NFL with a win over Russell Wilson and their NFC rivals.

※ Current Odds Date & Time: January 5th, 12:30 p.m. (EST)
Online bookmaker Pinnacle has the Eagles at -110 on the Money Line.

It was a tight battle earlier this season when these two teams met. Their one (and only) meeting in the regular season resulted in a 17-9 in favor of the Seahawks. The Eagles took that loss in front of their fans. The Eagles are hoping lightning doesn't strike twice today.
However, Philly is coming into this game hot. Having won their last four games, the Eagles are flying high entering the playoffs. The Seahawks have lost 3 of their last 4 games, but that also includes two losses to the Rams and 49ers.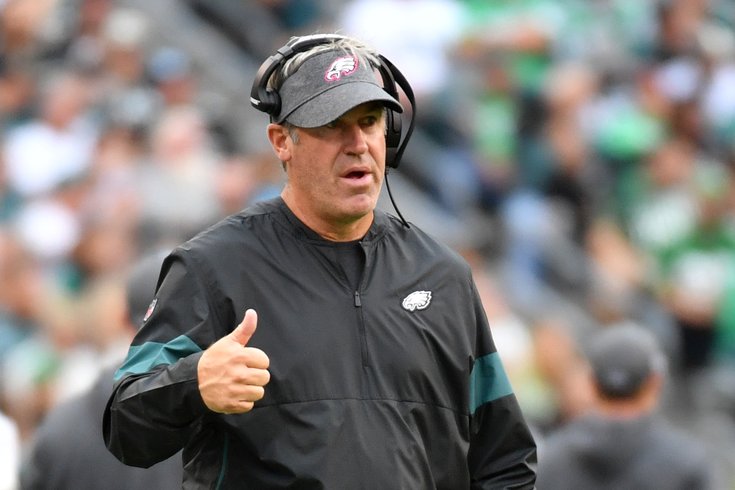 Unfortunately, the Seahawks, a team that finished with more wins than the Eagles has to start the postseason on the road. With that being said, the Seahawks have been consistent on the road this season. On the flip side, the playoffs are a whole other level and we know how rabid the Philly fans can be.
Both the Eagles and Seahawks are looking to the future, not the past. They realize that the playoffs are a different animal compared to the regular season. Which team will be one and done? And which franchise will remain in the playoffs?