There may be a delay in seeing the Las Vegas Raiders take the field in Nevada, but thanks to sports sims we can catch the first glimpse at the Raiders in their new home.
Granted, they are still listed as Oakland and not much has changed from a visual standpoint, but sometimes you need to suspend belief!
For the Raiders to win this simulation, they will need to stop the highly-rated Los Angeles Chargers' offense.

※ Current Odds Date & Time: June 23rd, 1:30 P.M. (EST)
Online bookmaker BetOnline has the spread at -2 1/2 for the Chargers.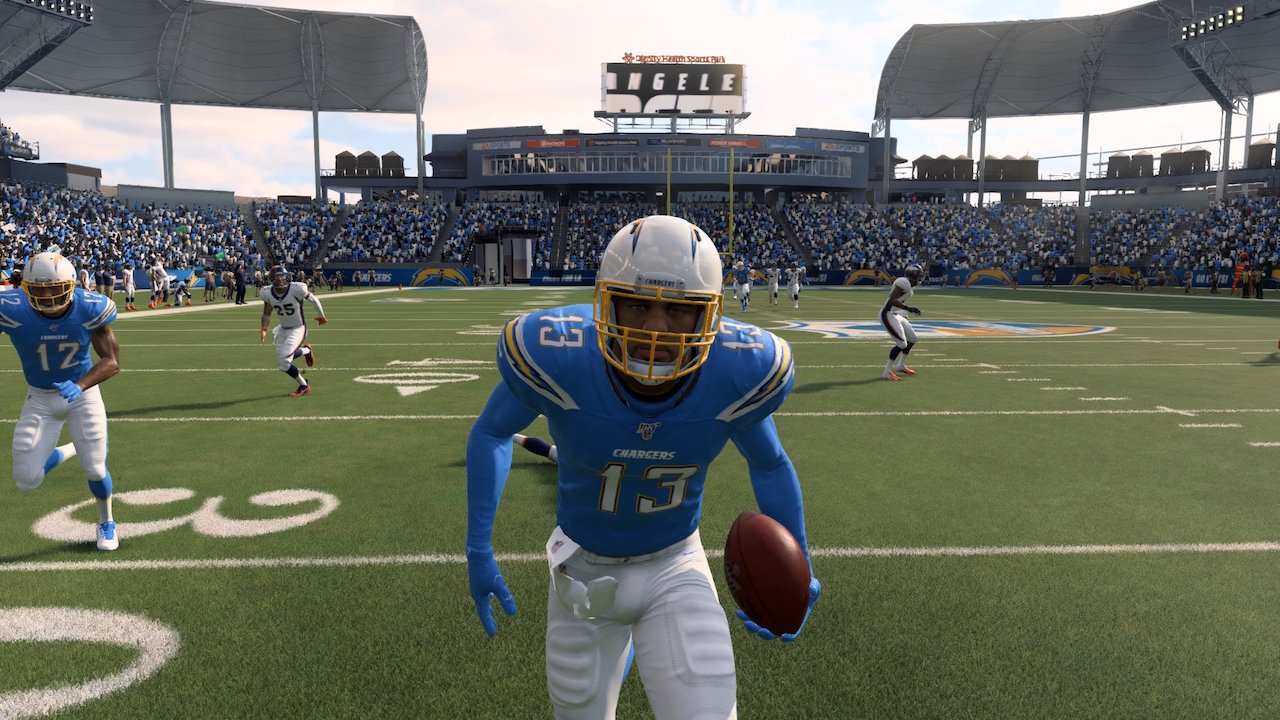 Keenan Allen of the Chargers is rated 92-overall, which is the highest of any WR in tonight's sim. Add in TE Hunter Henry to the mix (87-overall), Austin Ekeler, and Melvin Gordon and you can easily see why the Raiders may struggle on defense tonight.
Las Vegas has some weapons, but they won't be as stacked as the Chargers. Josh Jacobs is rated 85 overall and will need to carry the Raiders' offense in tonight's game. Much like the regular season of Las Vegas, if Jacobs doesn't produce their offense will suffer.
The Raiders have high-overall players like Richie Incognito, Rodney Hudson, and Trent Brown, but these men will not be scoring touchdowns for Las Vegas. They can help Vegas, but it's on the skill positions to win this game.
It's no surprise that the Chargers are the favorites in this contest. While I expect them to win easily on the Money Line, the spread is intriguing. With the Chargers at -2 1/2, they could easily cover that spread.
It will all come down to Vegas' defense. If they can stop LA and their many weapons, they could take this game. I don't think that's likely and I would look at LA on the money line and cover the spread.